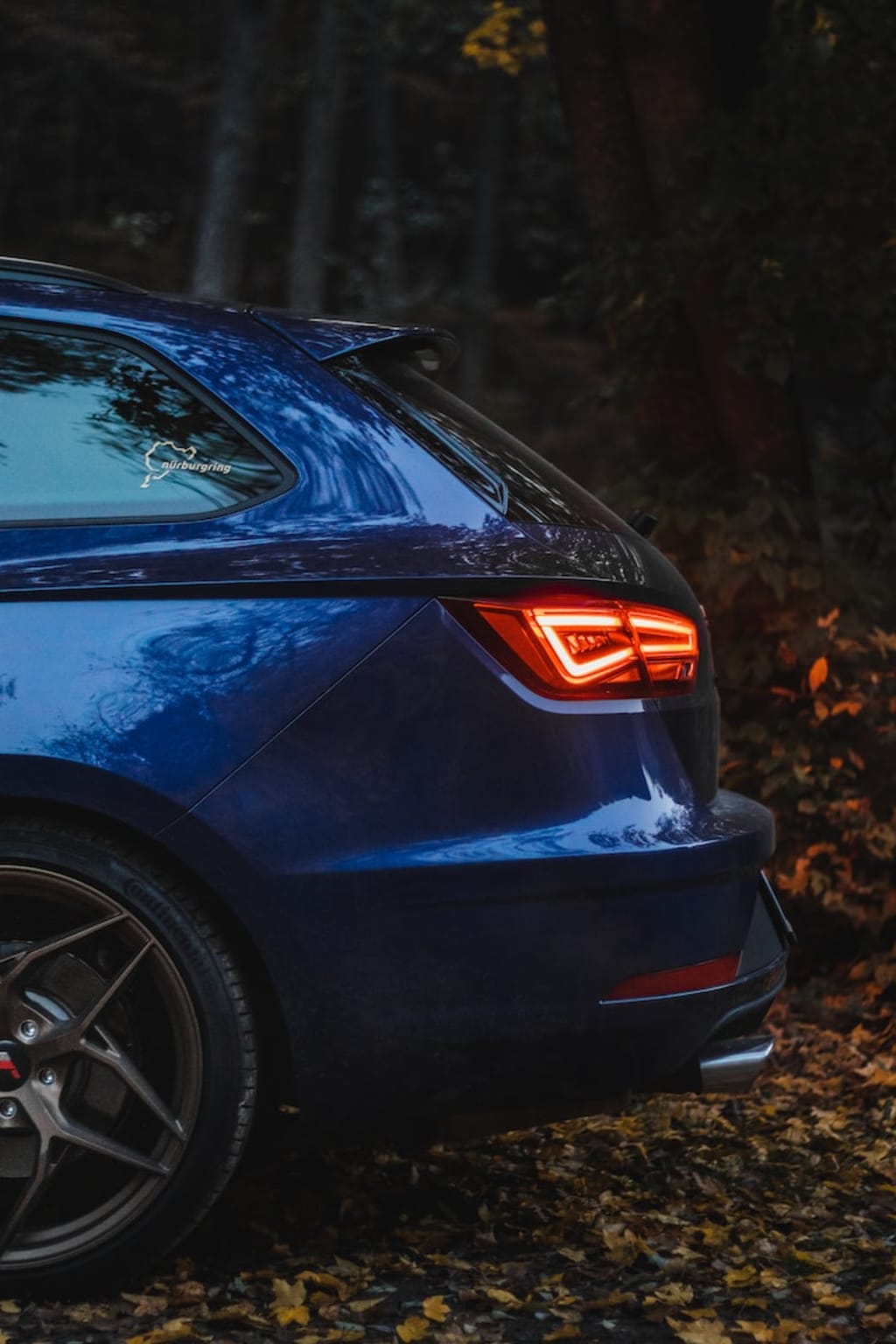 There was this man that used to call into the pizza take-out place that I was working at. He would call us around 9 p.m. and either ask for delivery or pick up. Most often, in the beginning, it was always him picking it up. He would walk down from his apartment and come in to pick up his large cheese pizza and mozzarella cheese sticks. He had a specific look to him whenever he'd step inside. He'd always be wearing a white t-shirt, the only difference with each of them was the design, but it always is in blue.
Whenever he called, he had a certain peculiarity to his voice. Every time I answered the phone, he would answer back to me with a soft chuckle and hello. His voice never changed. Aside from a few times when I'd told him we couldn't deliver to his house that night.
"But I live less than a mile up the street." He'd say. "Can't one of you just walk it up?"
I knew his house wasn't too far due to having brought him delivery the first time I'd ever met him, but the difference in the case was that I had four wheels and an engine instead of just two legs and two feet.
His voice would grow sharper each time a scenario like this would occur. He would become irritated, but he would act as if he were trying to keep himself sounding happy. He stopped calling as often after those calls ended.
One of the times he came into the pizza shop, he brought a friend with him. His friend was shorter and darker than he was, each of them looking nothing in similarity. The man who wore the white t-shirts was around my height, 5'9, just a little taller, with white skin, short light brown hair, and bright light blue eyes, with a thin line of dark blue around the edges. His friend was a shorter height than him, with brown skin, short dark brown hair, dark brown eyes, and a septum piercing. They both had the same chuckle, only the shorter man's one going on for a longer time than the man with the blue eyes. I only met his friend that one time. I'd only seen him again when they'd walk by the pizza shop on the sidewalk together.
The man with the blue eyes' name was Chris, but I was told by someone that it wasn't Chris. I mostly saw Chris at nighttime. If his friend wasn't with him, he was usually out walking alone. His light blue eyes would reflect off the headlights of the cars passing and always grab your attention. Chris didn't come into the bar that often. A few times I had found him sitting alone with a drink and watching the television. I tried talking to him once, but it didn't get too far.
I didn't see Chris much throughout 2020 or 2021. It wasn't until 2022 that I saw Chris again. The first time was around 12:30 a.m. at a gas station, with two other men in his vehicle with him. The second time was on a bridge, as we each crossed over. The third and fourth times were each in parks on April 19th and 20th, himself now having his hair cut shorter. The fourth time was in a bookstore, wearing a dark blue jacket, his typical white t-shirt, and khakis. The fifth time was in a parking lot, with another tanner man with him, who wore a hat that covered his eyes while he laughed at me. And the sixth time is the one you'll never know about. Each of the times, Chris and another man were following me, besides the seventh. The seventh time I saw Chris it was his face sketched out on the NBC news after murdering a couple in the woods.
Keep your eyes open. You might be being followed by or talking to a "Chris."
Reader insights
Be the first to share your insights about this piece.
Add your insights