Justice for Those Poisoned by the 'Few Bad Apples'
How the Globe Spotlight Team from the Boston Globe Took Investigative Journalism to a New Level by Breaking the Silence on Outspread Child Abuse by Members of the Catholic Clergy
Boston Globe's 'Spotlight' team journalists (from left to right): Ben Bradlee Jr, Mike Rezendes, Sacha Pfeiffer,and Walter 'Robby' Robinson (The Wire)
On January 6th of 2002, The Boston Globe's 'Spotlight' team—formed by reporters Michael Rezendes, Sacha Pfeiffer, Matt Carroll, Ben Bradlee Jr, and Boston Globe editor Walter V. Robinson—took the first step in uncovering a decades' atrocity: the sexual abuse of children by members of the Catholic clergy. They began their investigative journey by focusing on local abuse cases within the district of Boston. Their first article, titled "Church allowed abuse by priests for years" was published on the date above, and was followed by over 600 additional stories that dug deeper into the problem and led to discoveries around the systematic abuse of the clergy in covering up the assaults.
One of the main targets under investigation was former priest John J. Geoghan, who served in half-a-dozen of the Greater Boston parishes. Throughout a 30-year span, "more than 130 people have come forward with horrific childhood tales about how former priest John J. Geoghan allegedly fondled or raped them" said Rezendes on his pioneer article.
What makes this story admirable is not only the courage the Spotlight team had to have in order to publicly expose the Catholic church, knowing that over 50% of their subscriberswere catholic, but most importantly the hardships they had to endure to actually get the evidence needed to support the controversial claims. When sexual assault lawsuits were issued against Geoghan, the church's lawyers "took care" of them, and as a solution, the district's superiors would send the accused to be treated at rehabilitation centres run by the church. Once a couple of months passed and the heat of the lawsuits started to wear off, the priests would come out of the centres with a medical/legal statement saying they had been "cured" and could continue their service in—surprisingly—yet another parish.
Most of the lawsuits were disclosed by settlements, then skilfully buried. For Spotlight, getting the facts was not easy because "almost all the evidence in the lawsuits about the church's supervision of Geoghan had been under a court-ordered confidentiality sealed granted to church lawyers." The settlements were made for large amounts of money, 50 of them amounting to over ten million dollars, but money was not the church's main concern...what they wanted was to prevent the word from coming out. One of the frequent arguments church representatives use to minimize the impact these acts have is, "The Church is not perfect, but we can't throw all the good away over a few bad apples."
This is why, when Superior Court Judge Constance M. Sweeney ordered all the documents to be made public, people started to pay attention, even more so after the team's investigation. The Spotlight team brought what appeared to be a local issue into global attention, which inspired the production of movies like Spotlight, starring Mark Ruffalo and Rachel McAdams, and catapulted the scrutiny of priest sexual misconduct all over the world.
Everything about this story relates to the content we're covering in class. In fact, I believe it is an example of substantial journalism that's actually causing positive change. It succeeds in, as Bill Kovach and Tom Rosentiel would say, "sustaining the purpose that forged journalism in the twenty-first century" (Kovach and Rosentiel, p.10).
It is trustworthy and creditable because it is supported by evidence; it is verified. As said before, all the case files are now held publicly in legal institutions. Even more so, are the first-hand testimonies from victims who, up to this day, are still recovering, striving for justice, and trying to hinder this problem from ever happening to kids again.
The dedication these journalists put into their work ultimately amounted to a finished product that complied with most, if not all, of the journalists' code of ethics. While we were presented with all the codes a couple of classes back, I believe two of the most important ones are embedded in this piece: the fact that they "gave voice to the voiceless," and their virtue in acting independently, for the sake of truth and justice.
A few weeks ago, Dr. Young briefly mentioned the movie Spotlight, and I'm glad she did, because she reminded me of a great story. After all, not every journalist team wins a Pulitzer prize for public service...
A Few Places Where Major Abuse Scandals Have Been Uncovered: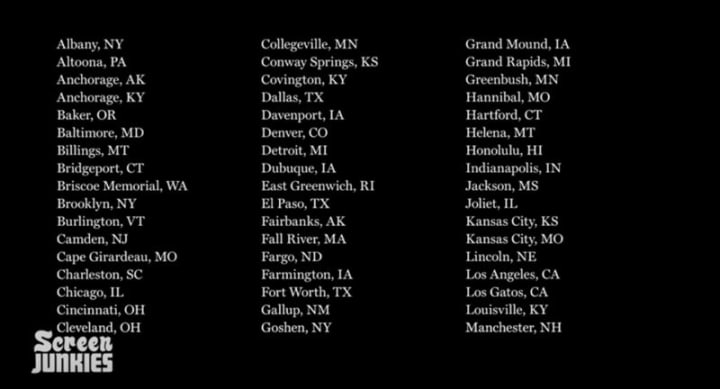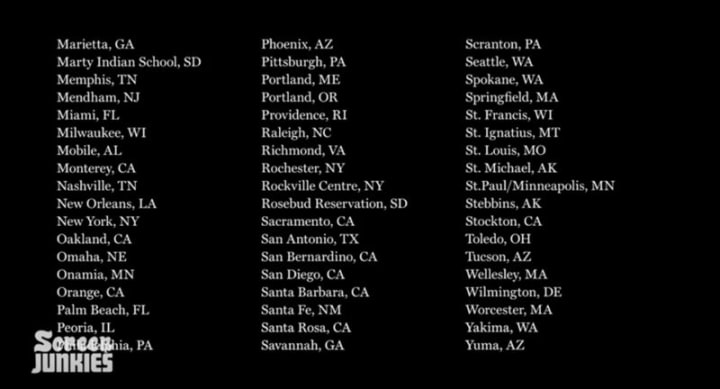 Reference sources:
Rezendes, Michael. "Church allowed abuse by priest for years". The Boston Globe, January 6, 2017, https://www.bostonglobe.com/news/special-reports/2002/01/06/church-allowed-abuse-priest-for-years/cSHfGkTIrAT25qKGvBuDNM/story.html#
Barnes, Henry. "Spotlight: The reporters who uncovered Boston's catholic child abuse scandal". The Guardian, January 13, 2016, https://www.theguardian.com/film/2016/jan/13/spotlight-reporters-uncovered-catholic-child-abuse-boston-globe
Larson, Sarah. " "Spotlight" and its revelations". The New Yorker, December 8, 2015, https://www.newyorker.com/culture/sarah-larson/spotlight-and-its-revelations
investigation
This messy mind of mine finds a release in words.
Thanks for reading.
- 22-year-old Ecuadorian living in Vancouver, Canada
Receive stories by Maria Paula Serrano in

your feed