Just How Crazy Can the Second Season of 'Mindhunter' Really Get?
It seems like Charles Manson, and the Son of Sam will join Ed Kemper in the FBI's behavioral study.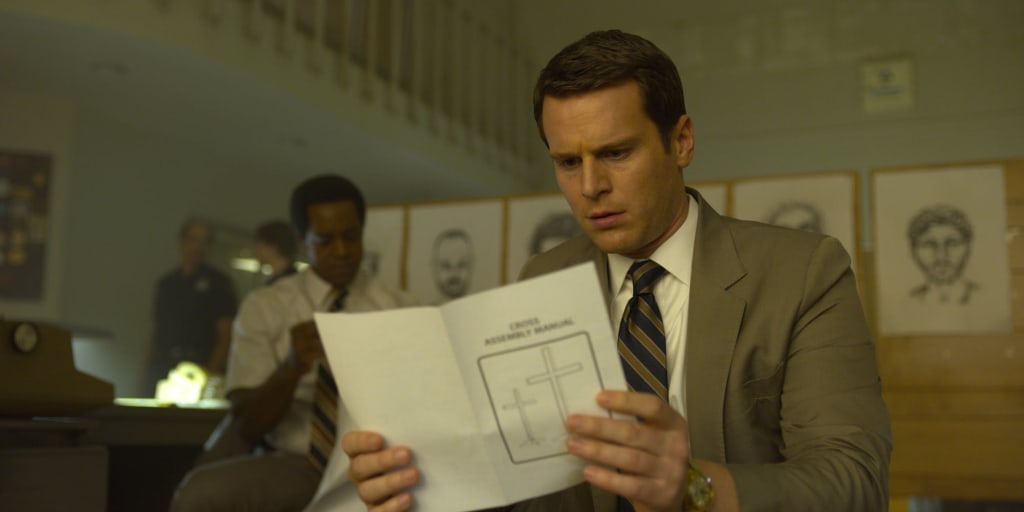 Agent Holden Ford played by Jonathon Groff
Mindhunter is arguably one of Netflix's best shows, and given this is the streaming service that brought viewers such compelling programs like House of Cards, Orange Is the New Black, and Black Mirror, that praise is no joke. Based on the book Mind Hunter: Inside the FBI's Elite Serial Crime Unit, written by F.B.I agent John Douglas—this raw, gritty serial killer drama feels very reminiscent of such iconic serial killer films as Seven and Zodiac, which makes a lot of sense given how this is academy award-nominated director David Fincher's baby. But unlike those films, and other programs like it, Mindhunter showcases how the FBI became familiar with crazy, so it could better apprehend all the crazy out there that needed apprehending.
In the days of Charles Manson and Son of Sam, the term serial killer hadn't even been invented yet, and the famous streaming powerhouse's series chronicles the groundbreaking behavioral analysis that led to law enforcement being able to track down some of the most notorious killers. The first iteration, which debuted back in 2017, has had fans eagerly awaiting the arrival of a followup given how the last season left things. The BTK killer was heavily hinted at, a few heinous crimes investigated were still unsolved, and there were so many more wonderfully sadistic psychopath's heads still out there to get inside. So it's understandable how the wait could drive a sane person crazy. I mean after that much time you might start to listen to the voices in your head telling you season two will never happen, right? Wrong! Because now after very patiently waiting, Netflix subscribers finally get a glimpse of what's to come in the highly anticipated second chapter of Mindhunter, as well as the highly coveted reveal of its release date.
Special Agent Holden Ford and Agent Bill Tench, played by Jonathon Goff and Holt McCallany, are back again to continue their dark odyssey into the minds of serial killers, all in the name of science and justice. Also along for the ride to see what truly makes these murderous beings tick once again is Anna Torv's Dr. Wendy Carr, who after being the fish out of water, seems to have found her bearings at Quantico, and is ready to take this social experiment to the finish line. Also back is everyone's favorite Coed Killer, Ed Kemper who got real up close and personal with Holden in the final moments of last season, which ended up taking the ambitious agents breath away, literally.
It seems this time around they will be dealing with all new killers. While we don't know much about this season's overall plot, we do know that the dreaded Atlanta Child Murders will serve as one storyline we will get to see. Also, eagle-eyed viewers who watched the trailer closely will notice one prisoner baring a scary resemblance to one David Berkowitz, who is better known as Son of Sam. So it seems we will be hearing his side of the story, and I for one am really hoping we get more insight into what the dog really told him. Also, the long-awaited introduction of Charles Manson, something that was mentioned several times in the series first chapter will finally happen, and Once Upon A Time in Hollywood Actor Damon Herriman will be playing the infamous criminal once again. In the recently released Tarantino film, he played Manson before he was incarcerated. In Mindhunter, as seen in the promo he will be very much behind bars, ready to sit in front of the mic and give his take on how crazy does.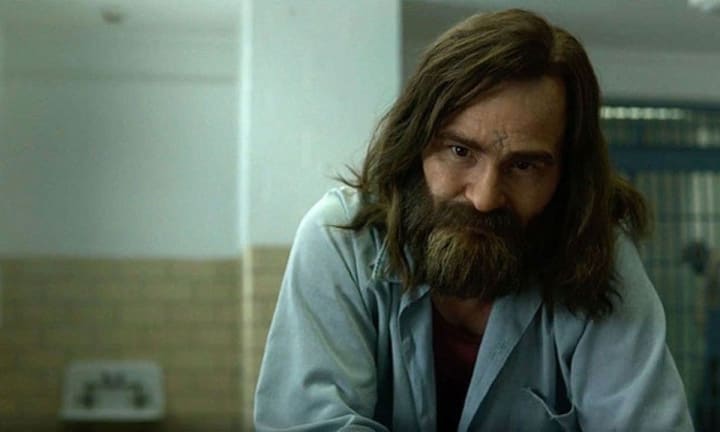 Even though there is a lot going on in this teaser, it barely gives anything away. We see glimpses of new faces, some most likely victims and some are undoubtedly killers. Then it turns the tables with the unsuspecting woman untying a knot to reveal, from the looks of her reaction, something truly horrific. After the initial shock, savvy fans of the series remember that this serves as an interesting callback to a gruesome Indiana murder of a mother, Ada Jeffries and her child, that involved a broom handle. They both were bound, tortured, and then killed. Plus we saw the presumed BTK killer, labeled ADT Serviceman in the credits played by Sonny Valcetti, tying knots in one of his many appearances parallel to the main narrative. So there's a solid chance we'll be revisiting the awful Jeffries murder investigation, and the man by the burning barrel in the finale's final moments.
Like in the first season, Holden and Tench will find themselves involved in investigating real killers, and it's safe to assume at some point their paths will cross with several menacing individuals. One of which is, of course, good old Ed, the very sociable psychopath. It seems Holden and Tench are still making Kemper their unofficial murder consigliere. Kemper is played flawlessly by actor Cameron Britton. His performance, along with all the other actors playing some of history's most notorious killers are eerily extraordinary, and make this a show with a very high replay value. They are living one twisted fantasy in this series, and it seems that is what the agents are after; a fantasy. But when asked how one goes about catching this so-called fantasy, they are told it is impossible. To which it almost seems like the two have taken this as a challenge, and will graciously accept.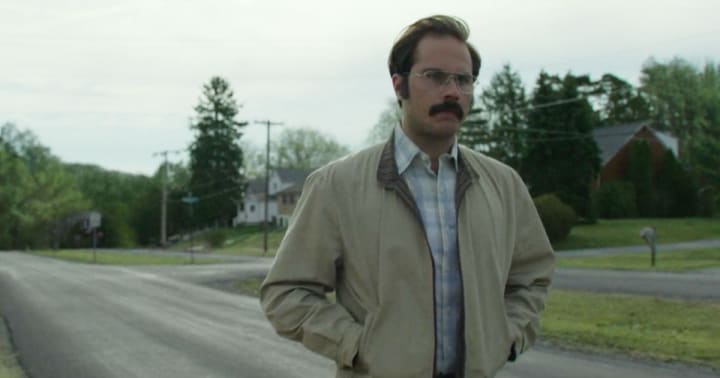 Mindhunter is excellent for so many reasons. But for me, what truly stands out is the fear. And what I mean by that is precisely the tension. The story, dialogue, and chilling performances mixed with the creepy intimacy of the interview/interrogation process, really pulls you from reality into the ensuing nightmare. But, surprisingly enough, a lot of the tension comes from the fact that so many of these killers were a complete mystery to those in law enforcement. For a while, they had no idea what they were up against.
I mean take a second and think about that, knowing what you know now. Monsters were roaming free, and no one was looking for them until it was too late. The idea that someone randomly could take you and do terrible things while your friend's family have no idea where even to look is the stuff nightmares are made of. All in all, everyone can agree there is a lot of slow-burn, tension-filled terror packed to the brim in these episodes, and I for one wouldn't have it any other way. This chilling look at how a few bravely ventured into the dark corners of some of the most sadistic and psychotic minds the world has ever seen is one of the best binge sessions any fan of the genre deserves. Mindhunter will return with a brand new season on August 16.