Jeremy Strohmeyer and David Cash Jr.
Two high school friends involved in a murder of a seven year old little girl.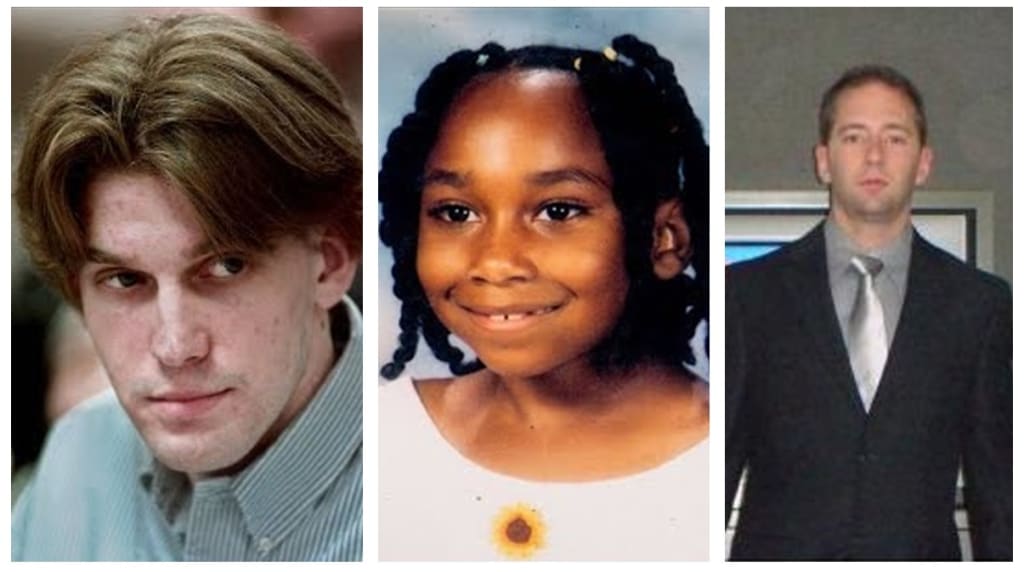 Jeremy Strohmeyer (left), Sherrice Iverson (center), David Cash Jr (right)
Two high school friends involve in a murder of a seven year old little girl. One who actually committed the murder and another who didn't bother to help the little girl or stop his friend from harming the child which he thoroughly defended himself and will be forever labeled as "the Bad Samaritan". This is the story of Jeremy and what happened to Sherrice Iverson.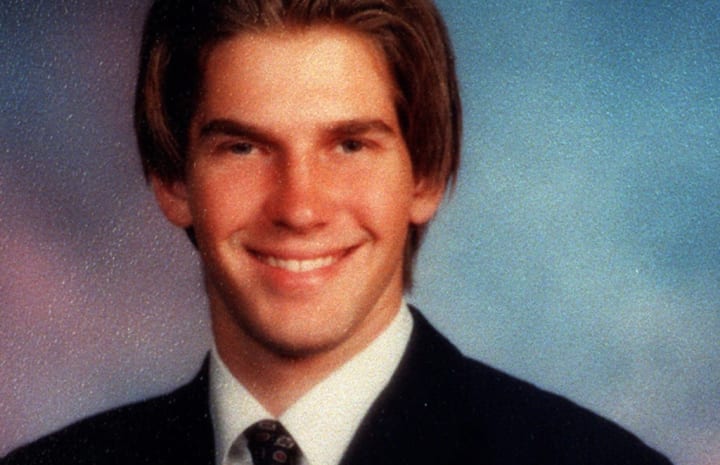 Jeremy Strohmeyer born on October 11, 1978 in Long Beach, California. Strohmeyer was adopted by a Long Beach family: Winnie and John Strohmeyer. Stromeyer's birth mother was in a mental hospital diagnosed schizophrenia and Strohmeyer's biological father was in prison. The Strohmeyers said prior to Jeremy's adoption they told social workers they could not accept a child with a family history of mental illness or retardation. The couple contend they were misled by the county of Los Angeles, specifically in a letter in which the agency characterized the mental illness in Jeremy Strohmeyer's biological mother as a manifestation of drug abuse. That letter came six months after the adoption was approved. Throughout the Strohmeyer household, Winnie was a former human resources director and a part time consultant and John was a general manager for a manufacturing firm. Stromeyer was dealing with issues of his own like drug abuse, addiction to ch**d p**n, and alcohol. He met his friend David Cash at high school and they became close friends.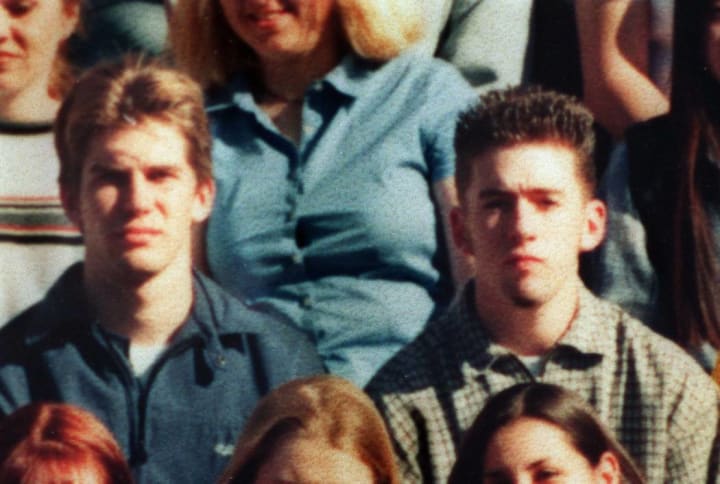 May 25, 1997
It was early morning at the Primadonna Resort & Casino at Primm, Nevada, near the California. Strohmeyer and Cash Jr. enters the Casino accompanied by Cash Jr.'s father since they were minors. The boys were hanging around the arcade. 7 year old Sherrice Iverson was wandering around the casino.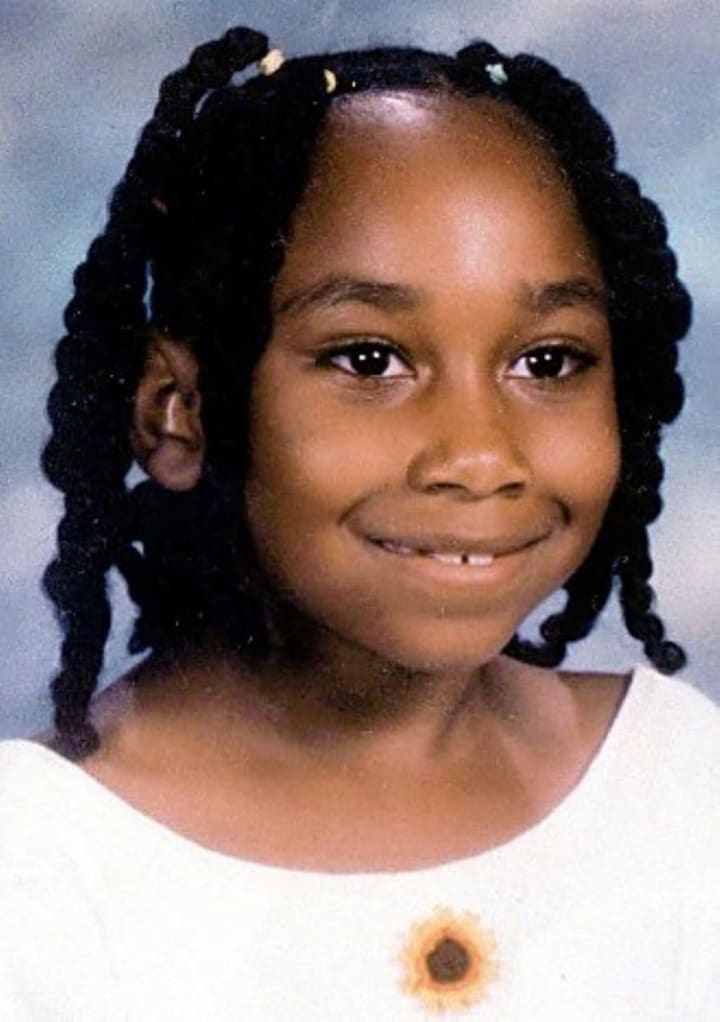 14-year-old brother was somewhere else in the casino, and her father, Leroy Iverson, was upstairs playing slot machines. Sherrice was last seen on surveillance at the arcade. Strohmeyer saw Sherrice by herself. He played hide-and-seek with Sherrice in the casino before telling her that a good place to hide would be in the ladies' restroom. While in the restroom, the two began throwing wet paper wads at one another. Sherrice then reportedly tossed a yellow plastic "Wet Floor" sign at Strohmeyer. Strohmeyer grabs Iverson into the stall covering her mouth when was screaming, fondles her touching in her private parts, gra leaving Iverson lifeless on the bathroom stall. After he left the restroom, he sees David and he tells him that he killed Sherrice. Cash was stunned to hear those words but haven't said anything to the authorities. Three days later, Strohmeyer was taken into custody at his home after two classmates in Long Beach identified him after security tape footage captured by cameras at the casino was released by Nevada police and played on the television news. Strohmeyer was charged with first-degree murder, first-degree kidnapping, and sexual assault of a minor. When questioned by police, Strohmeyer stated that he molested Iverson and strangled her to stifle her screams. Before leaving, Strohmeyer noticed Iverson was still alive and twisted her head in an attempt to break her neck, and after hearing a loud popping sound, rested her body in a sitting position on the toilet with her feet in the bowl. Strohmeyer's attorneys later tried to have the confession suppressed because he was not given legal counsel. However, the police claimed that Strohmeyer waived his right to have an attorney present during questioning. Strohmeyer's defense attorney was Leslie Abramson, who represented many high-profile clients, including the Menendez brothers. Strohmeyer claimed he was high on alcohol and drugs at the time and did not remember committing the crimes.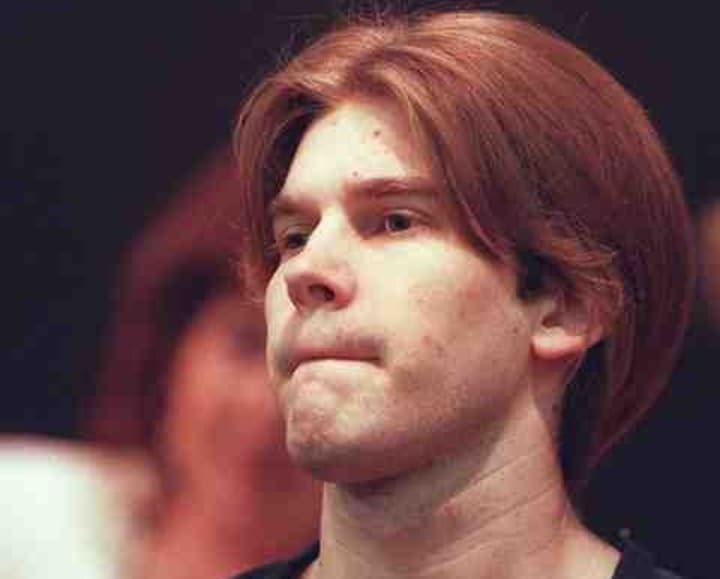 In 2000, Strohmeyer appealed, arguing that his lawyers pressured him to make the deal. In 2006, a federal judge upheld the conviction. Strohmeyer continued to fight for the possibility of parole. A hearing on the matter is scheduled for June 12. On September 8, 1998, Strohmeyer pleaded guilty to four charges: first-degree murder, first-degree kidnapping, sexual assault on a minor with substantial bodily harm and sexual assault on a minor. On October 14, 1998, he was sentenced to four life terms, one for each crime he pleaded guilty to, to be served consecutively without possibility of parole. Strohmeyer is now serving a life sentence without the possibility of parole for murder, kidnapping and sexual assault at the High Desert State Prison. Sherrice Iverson's murder led to the passage of Nevada State Assembly Bill 267, requiring people to report to authorities when they have reasonable suspicions that a child younger than 18 is being sexually abused or violently treated. The impetus for the bill stemmed from Cash's inaction during the commission of the crime. signed the bill. The bill was enacted in 2000. Cash has been banned from his senior prom. But photos later emerged of him on prom night striking a playful pose in a limousine near the dance venue. He graduated high school then enrolled at University of California, Berkeley. In December 2001, he graduated with a bachelor's degree in nuclear engineering — but not without pushback from his peers. During his time at school, a 24-year-old was arrested on a misdemeanor battery charge after spitting in his face, and the student government tried and failed twice to get him kicked out. He was thrown out of a fraternity party, an angry group chased him to his dormitory, and graffiti demanding his ouster keeps cropping up around campus. Years after the case, Cash has kept a low profile and hasn't been heard from the media again.
No lie David should also be charged for witnessing a murder and On top of that Sherrice's father should also be in charge of neglect for leaving his daughter unsupervised at the Casino.
Source
Wikipedia
https://www.reviewjournal.com/crime/homicides/in-strohmeyer-case-bad-samaritan-david-cash-led-to-new-law/
https://www.latimes.com/archives/la-xpm-1998-jul-19-mn-5552-story.html
https://murderpedia.org/male.S/s/strohmeyer-jeremy.htm
http://www.cnn.com/US/9910/27/strohmeyer.suit.01/
https://www.reviewjournal.com/crime/homicides/7-year-old-girls-murder-at-nevada-casino-still-haunts-20-years-later/
https://medium.com/crimes-through-time/the-tragic-murder-of-sherrice-iverson-683151a9d8f0
https://www.sfgate.com/bayarea/article/Outcast-on-Campus-Student-who-kept-silent-on-2990610.php
About the Creator
Hello, My name is Gladys W. Muturi. I am an Actress, Writer, Filmmaker, Producer, and Mother of 1.
Instagram: @gladys_muturi95
Twitter: @gladys_muturi
Facebook: facebook.com/gladystheactress
YouTube channels in the works
Reader insights
Be the first to share your insights about this piece.
Add your insights