Intruder Brutally Attacks Mother In Front Of Children
Darlene Hulse's youngest daughter was found covered in her mother's blood.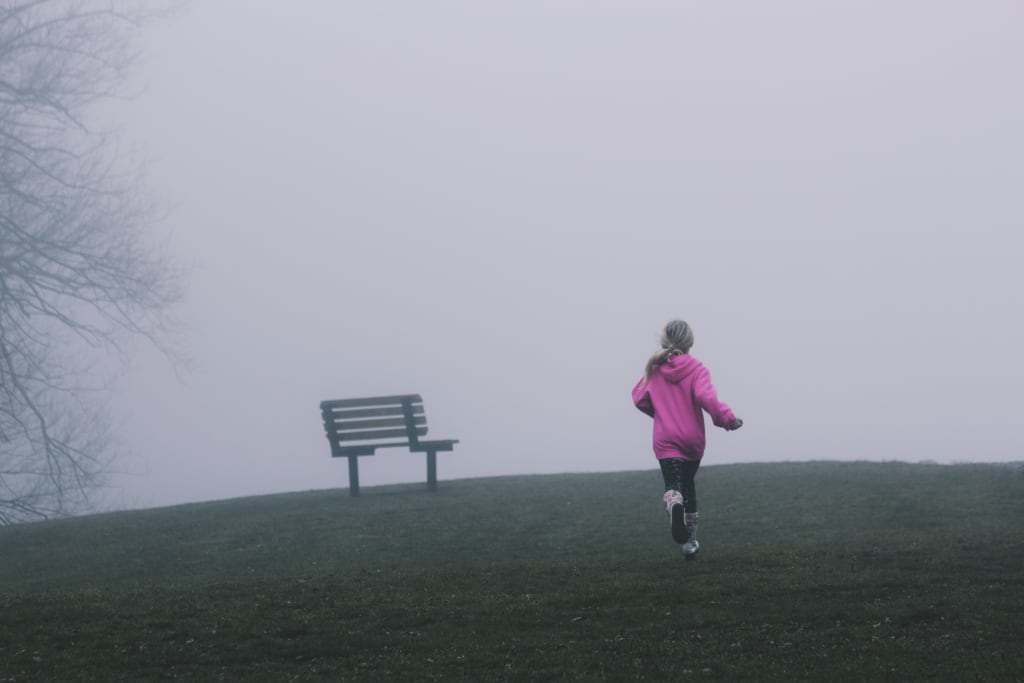 Photo by Noah Silliman on Unsplash
Darlene Renee Hulse was a 28-year-old living in a community of about 1,500 people in Argos, Indiana. She was married to Ronald Hulse and they had three daughters: 8-year-old Marie, 6-year-old Melissa, and 12-month-old Kristen.
At 5 AM on August 17, 1984, Ronald left for work. A few hours later, Darlene's father-in-law, who lived nearby, passed by their home to say hello and drop off some bananas. After he left around 9:30 AM, Darlene asked Marie and Melissa to get in the bathtub; they had to get ready to take Kristen to a doctors appointment.
While the girls played in the tub, someone knocked on the door. The person claimed to be a delivery man.
A few moments later, Marie and Melissa began hearing strange noises, including some sort of growling, and they thought their father had brought a dog home. Marie got out of the tub to see what it was.
She walked out to the hallway and saw her mother on the floor wrestling with a man by the doorway. Darlene yelled, "Run! Run!". Marie ran to the phone in the kitchen and started dialing her aunt's phone number — 911 had not been introduced yet. The intruder dragged Darlene by her hair into the kitchen and Marie dropped the phone as he approached her. He then pulled the phone out of the wall.
Marie, still unclothed, went out the back door and began running to her grandparents' house. Meanwhile, Melissa had also managed to get out of the house and was running behind her older sister. They told their relatives what happened and they immediately called the authorities and headed to the house.
When police arrived, Darlene was gone. There was a trail of blood from the front door down to the driveway where the intruder's car had been parked. Kristen was found in the middle of the living room covered in blood — she was unharmed, it was her mother's blood.
There were signs of a violent struggle and it was clear that Darlene had put up a fight. The intruder had used a fireplace poker to beat Darlene; it was evident that she had lost a lot of blood.
Marie and Melissa gave the authorities a description of the intruder, who they said had a handgun. The white man was in his late 20s or 30s and was about 6 feet tall. He had long blond hair with dark streaks. Experts made sketches based on the information.
Moreover, the attacker had been driving a greenish-blue sedan. It was a late model and was in poor condition, having rust on the sides. A neighbor who had driven past the Hulses' home earlier that morning had seen a similar car.
Authorities began an extensive ground and air search for Darlene and her abductor. A ransom call was received but authorities believe it was fake — the caller's knowledge of the crime did not seem to correspond with the crime scene.
The next afternoon, a timber buyer was wandering around a wooded area, nearly 7 miles from the Hulses' home, marking trees to cut. He stumbled upon Darlene's clothed body about 40 feet away from a rarely used dirt road. Due to the overgrown bushes, her body would not have been visible from the road.
Darlene's cause of death had been several blows to the head with a fireplace poker. She had not been sexually assaulted.
Authorities believe the killer was familiar with the area, particularly because of where he dumped her body. However, it is not likely that he knew Darlene personally. A motive has never been established. Even though she was not sexually abused, it is still possible that it was the man's original intention. Robbery has been discounted as nothing valuable was missing from the house.
At the time, authorities investigated three main suspects.
Shortly after the murder, 22-year-old Daniel Bender was arrested. Authorities do not believe he murdered Darlene, however, they charged him with assisting a criminal. It has never been explained why, but police believe he was withholding information that could lead to the killer.
Another suspect was 30-year-old Robert Zebrowski. He was a drifter who had been living around the Kewanna area (about 30 minutes from Argos) for a little over two years. Authorities took a few weeks to locate him as he had rejoined a carnival, moving to Alabama shortly after Darlene was killed. Robert, who had a fair resemblance to the sketch, was arrested but had to be released due to a lack of evidence.
The last suspect was 29-year-old Richard W. Mock. Richard was a suspect in several armed robberies throughout Illinois and Indiana. Not only did he fit the suspect's description, but he also drove a similar car. Nonetheless, authorities never got the chance to question him.
At the end of October 1984, Richard robbed a variety store in Amarillo, Texas. A car chase ensued and he decided to shoot at the police car. The officer ended up fatally shooting Richard.
A while later, Richard was ruled out as a suspect. Apparently, his blood samples did not match the blood from the crime scene believed to belong to the killer.
The case was reopened in 2019. Authorities began tracking down previous persons of interest and reinterviewing people. If you have any information, you can contact the Marshall County Prosecuting Attorney's Office at 574–935–8666.
Kristen, who was two days away from her 1st birthday when her mother was killed, said in an interview to WNDU:
"I feel like I'm very lucky to be here. I feel like she did the best that she could to protect us, and that was the goal. And for that, I'm eternally grateful".
Darlene Hulse's brutal abduction and murder has been unsolved for 36 years.
...
Check out Cat Leigh's Medium publication for more true crime stories: True Crime by Cat Leigh.