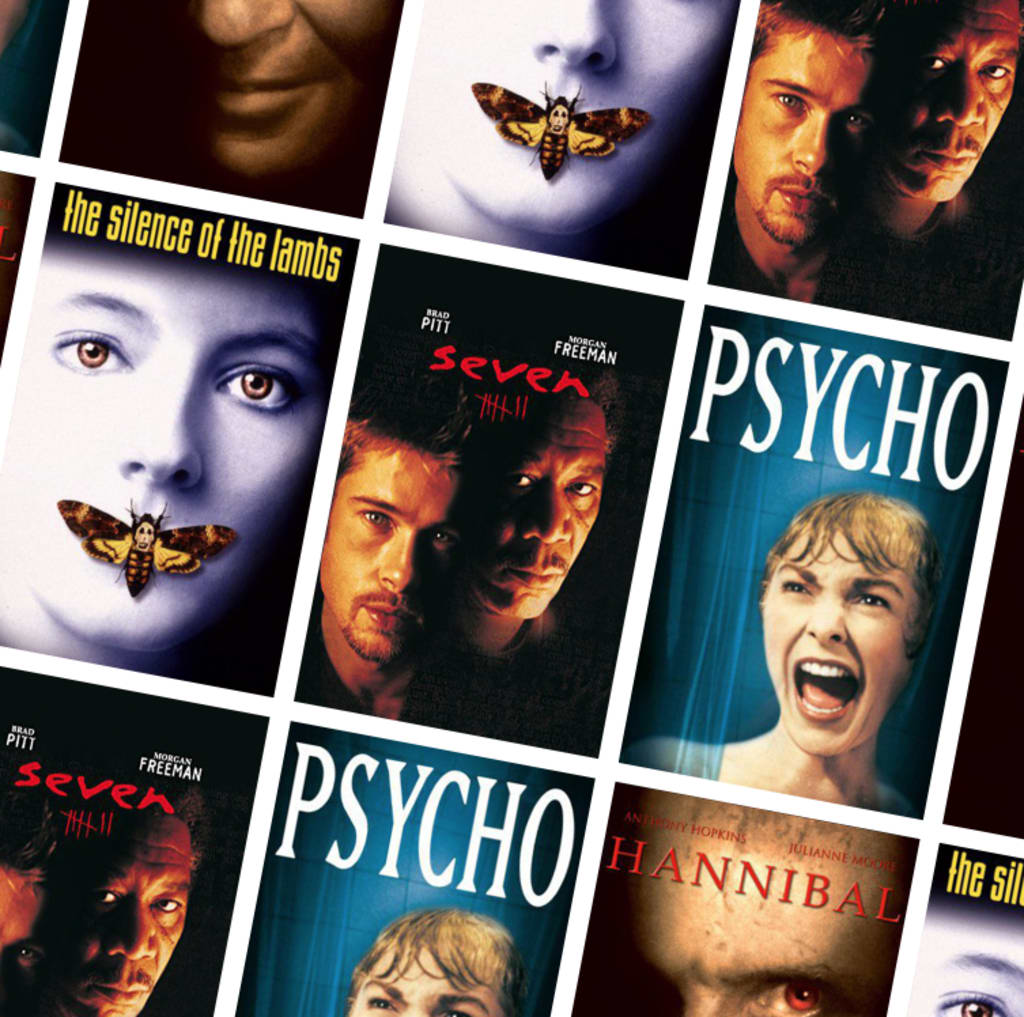 The following are excerpts from a journal I found, that I thought might make for good reading...
People have a fascination with true crime that I honestly can't understand, I think this is because I work with criminals. Every day I work I put on a uniform and go behind the razor wire. In the course of my career I have seen, heard and experienced things that many don't understand; not the trauma not the humour we use to cope. Still I am very sure as I commit some of my experiences to paper that some will be interested in what I have experienced.
This piece relates a number of actual interactions with a serial killer.
People are always curious about this breed of criminal, their curiosity is piqued for a number of reasons. There are plenty of books and shows about their histories, their crimes and possible motivations. This is none of that, it is simply going to be a selection of snippets for you to read about actual interactions with a female serial killer.
This serial killer looks like someone's grandma these days. Not very tall, age shows in how she stands and moves and her hair is white. The eyes though are where it is at.
Moment One
Some days when you do your routine morning checks you are reminded of just what type of person she is. You open the viewing hatch for the cell and she'd be sitting on the bed, her head rises up, she turns to look at you and you see it. You feel it. It is a cold and deadly stare that reminds you without question that appearances aren't everything. She may look like a granny sitting there knitting, but under that ageing surface she is a cold blooded killer who has not a shred of remorse. And then she gives a girly giggle and it can only be described as being creepy AF.
Not a day goes by when you should forget just what someone like this is capable of, to forget is to put yourself at risk, age is irrelevant.
Moment Two
Supervising the commissary line, you know where prisoners have access to a shop of sorts, they get a wide variety of items in women's prison not just snacks and basic toiletries. It is a little surreal when you find yourself listening to our serial killer talking to someone else who is in for murder, as they casually discuss the available CDs. The serial points out the new (at the time) Katy Perry CD to which the other states 'I'd rather eat my own face off than listen to that.'
Moment Three
Prisoners get to recreate together in a common area outside and whilst supervising this I see our serial killer pottering around, grin on her face, giggling to herself. Work in this job long enough and you know when something is a little off and you need to pay attention. Pulling her aside I ask 'what's going on?'
She sort of shrugs, smiles in a way that can only be described as creepy and says, 'Nothing.'
Pushed she giggles some more and goes on to say, 'Nothing really. The new ones, I like to sit with them. I hide my ID and start talking to them. They come in all new and scared. Eyes wide like they don't know where to look. They have no clue what to do. I ask them what's wrong and they say they are worried because they have heard there are murders in here. I ask who they are worried about and they whisper my name. I then pull my name tag out and say 'oh you mean like this.' And she giggles some more.
Moment Four
This is fitting for it occurred at the end of the day, just as that time you are counting down your moments till end of shift. They all get counted and told to go into their cells and she starts to follow me as I walk away. She says 'nah, I don't want to, what are you going to do?' Turning with a glare and a stamp of the foot she is told, in a raised voice that holds an edge of annoyance, 'get in your cell, now!' She jumps a little, yelps and runs into her cell. As we lock up it hits, a serial killer just ran away from me. It doesn't get much more surreal than that.
Now ends your small peak into some interactions with a serial killer. Stay tuned for the next instalment of what it's like dealing with those society deems necessary of prison.
About the Creator
Book lover and writer of fantasy fiction and sometimes deeper topics. My books are available on Amazon and my blog Fragile Explosions, can be found here https://kyliecalwell.wordpress.com
Reader insights
Nice work
Very well written. Keep up the good work!
Top insights
Easy to read and follow

Well-structured & engaging content

Excellent storytelling

Original narrative & well developed characters

Expert insights and opinions

Arguments were carefully researched and presented
Eye opening

Niche topic & fresh perspectives

On-point and relevant

Writing reflected the title & theme
Add your insights