'Instinct:' S02.E08. "Go Figure"
Dylan and Lizzie work to uncover why an Olympic-hopeful figure skater is killed while on the ice. Also, the Sleeping Beauty case takes Dylan and Ryan to Nebraska.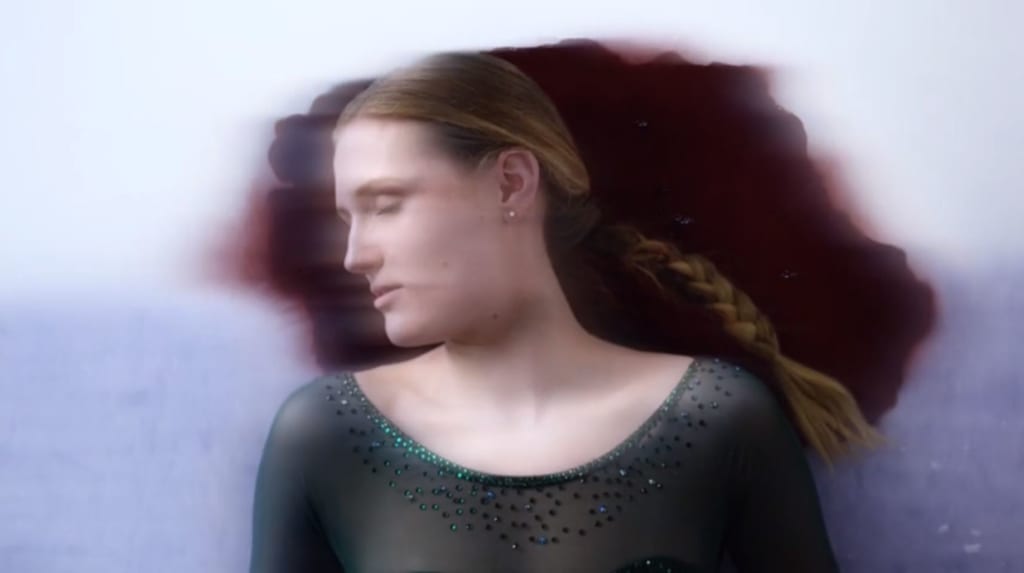 Screen Capture: Taken from the Cherie Nowlan directed Instinct episode "Go Figure."
In the second of two Instinct episodes, televised on CBS Sunday, August 11, 2019, we found Yale Psychology Professor and NYPD consultant Dr. Dylan Reinhart (Alan Cumming) and NYPD Det Lizzie Needham (Bojana Novakovic) working "to uncover why an Olympic-hopeful figure skater is killed while on the ice. Also, Det Ryan Stock's (Travis Van Winkle) case heats up and lands him and Dylan in unusual circumstances and Julian Cousins (Naveen Andrews) comes to understand why an old acquaintance has returned to New York."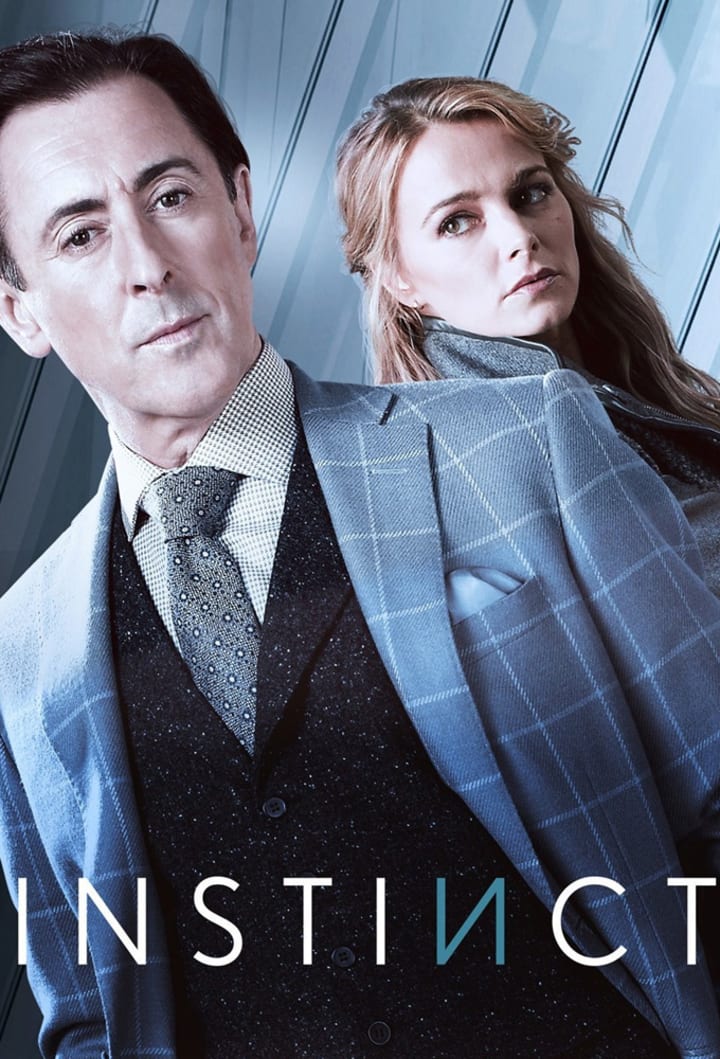 The night's second episode opens with a scene of an Olympic-hopeful figure skater practising her routine. It transitions to a shot of the same skater dead on the ice with a pool of congealed blood around her head.
While Lizzie is assigned to the figure skater murder, Dylan works with Ryan, Det Anthony Fucci (Danny Mastrogiorgio) and Zack Clark (Stephen Rider) on the Sleeping Beauty case.
Going over and over the recording of the Sleeping Beauty killer's latest call to Ryan is making Anthony feel like he wants to be the next victim, but Dylan feels there is something in the recording which could be helpful to the case. The professor hits up on what's bothering him with the recording when he has Zack replay it for the umpteenth time. What does the killer mean when he says, "We're professionals now"? Was there a period when police investigating the Sleeping Beauty case were not acting professionally? Was there someone that made mistakes in Garfield?
Anthony references Deputy Darren Hill's (Michael Mulheren) reports as being "kind of light," which Ryan took immediate offence by because Hill was his partner. Further, because Dylan asked Ryan if his partner was "personally affected by the factory's closure," there was even more offence taken.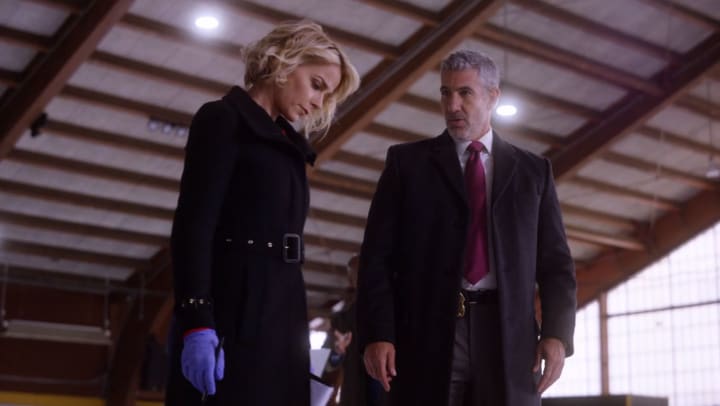 Meanwhile, at the ice-skating rink, Sgt. Kanter Harris (Michael B. Silver) fills Lizzie in on the details pertaining to the skater.
"The Vic's Emily Macabee," Kanter said, "19 years old. Found by her skate partner. The COD looks like head trauma."
It looks like Kanter would have liked to have partnered up with Lizzie on the case in Dylan's absence.
As the police sergeant can clearly see, Lizzie has everything in hand at the ice rink, he decides to head back to the precinct. Dylan, even though he doesn't look comfortable with his surroundings, makes it on to the ice before the sergeant gets more than a few feet from the dead body.
While professional ice skating is a cutthroat sport, Emily didn't have her throat cut. She was strangled to death.
When Dylan and Lizzie spoke with Mario (Rowan Vickers) about Emily, he was physically ill. Brent Underhill (Danny Burstein) tells Dylan and Lizzie how competitive Stephanie Park (Nicole Kang) is willing to do anything to get an edge on the competition.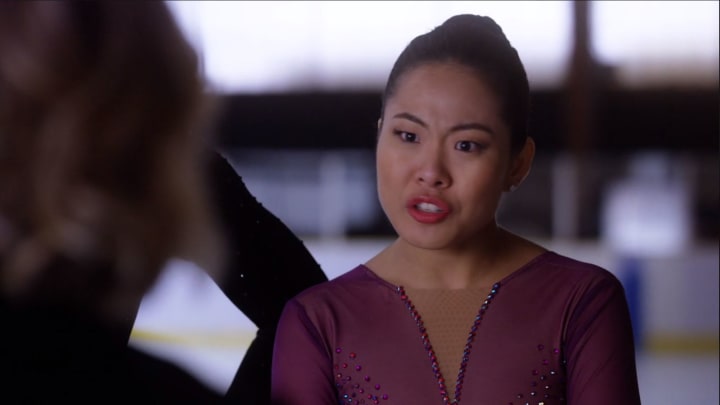 Stephanie and Reese Watkins (Justiin A. Davis) were recently defeated by Emily and Mario when they took the gold medal in the previous nationals.
Did you hear Daniel Gerhardt (Bubba Weiler) call Stephanie Stacy? Daniel, the Zamboni driver, is the one that annoyed Stephanie when he drove onto the ice as she was speaking with Dylan and Lizzie.
Stacy is the name incels (involuntary celibates) give to women that want nothing to do with them. Incels see themselves as being victims of a society that rewards alpha males. This often leaves them dejected and alone. Because they feel that they are owed sex, these incels tend to direct their anger and frustration at the very women who have ignored them.
Julian Cousins (Naveen Andrews) digs up some information on Daniel, showing him to be an incel. With Dylan not at his desk, he gives the information to Lizzie to review.
While Mario seemed genuinely distraught about Emily's murder, there is evidence on her computer showing that he had an interest in switching to a new partner. There is a video of Mario and Daniel on Emily's laptop computer doing more than just skate.
The PR fallout from Mario and Daniel being together would not have only been problematic for Emily, Stephanie's career could have also been on the line.
After considering Dylan's batting average, Ryan admits to the professor that he may have overreacted to his line of questioning. He, therefore, put in a call to Hill to see whether there is more to investigate in Garfield.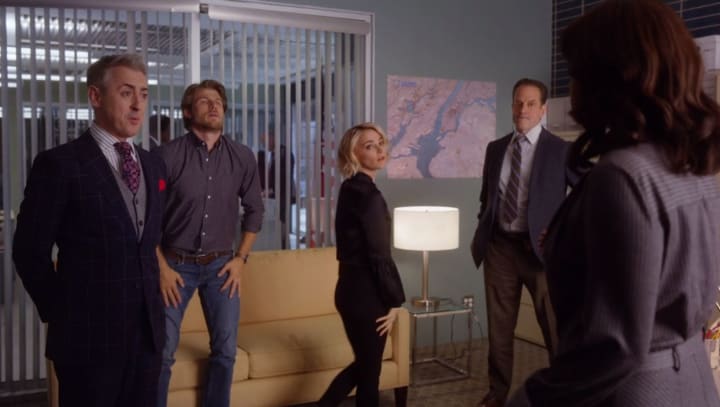 When Lt. Jasmine Gooden (Sharon Leal) wants Dylan, Lizzie, Ryan, and Anthony in her office, she thinks she has news for everyone, but the professor already knows Ryan is heading back to Nebraska. Even though Dylan is on the skater case, Dylan feels that he should go with Ryan to Nebraska because an outside perspective might be good.
With Lizzie and Anthony focusing their efforts on their respective cases in New York, Dylan and Ryan fly to Nebraska to speak with Hill about his ongoing investigation.
With Dylan out of town, Lizzie insists Jasmine accompany her on the case because it would be like their old days back at the academy.
The two police officers pay a visit to Daniel's apartment. In plain sight is Emily's gold medal. It was stolen from the ice-skating rink before Emily was killed on the ice. Lizzie wants to know what he's doing with a dead woman's medal.
In Garfield, Dylan and Ryan meet up with Hill. When Dylan tells Hill he's a behavioural specialist and consultant with the NYPD, Hill immediately jumps to the conclusion that it's his behaviour Dylan is there to analyse. After Hill gets a tad bent out of shape by them being there, Dylan tells the deputy he sometimes lets people talk.
After cooling off, Hill finds that there are a few potential suspects which might be the Sleeping Beauty killer. The diner scene had a small-town feel to it.
When Ryan asks his mother if she is eavesdropping, Dylan correctly observes eavesdropping is for amateurs. Maggie Stock (Leslie Hendrix) runs a diner. She's a professional.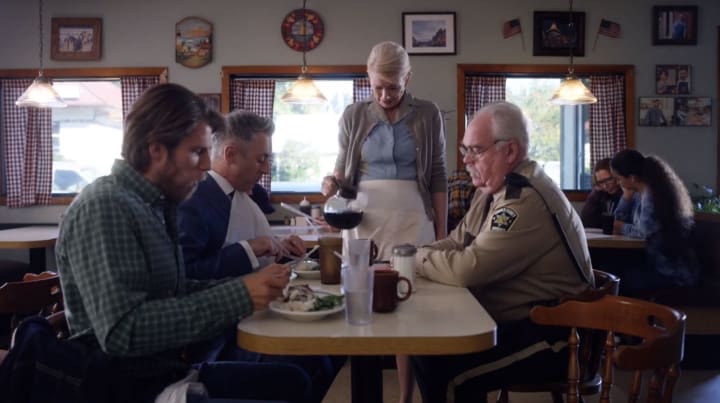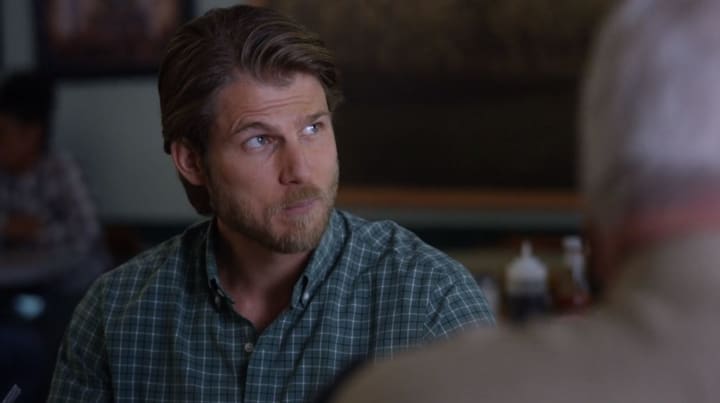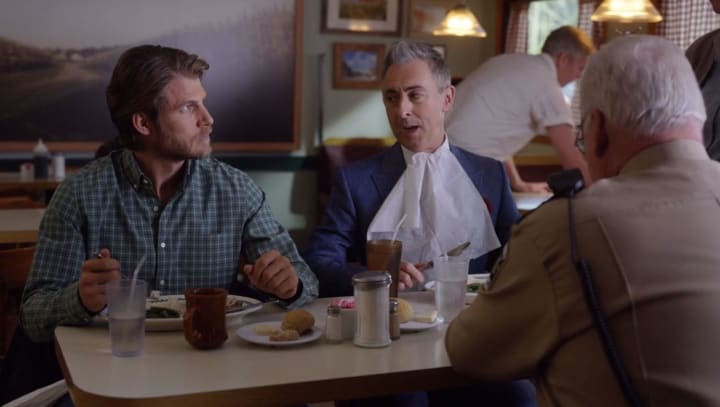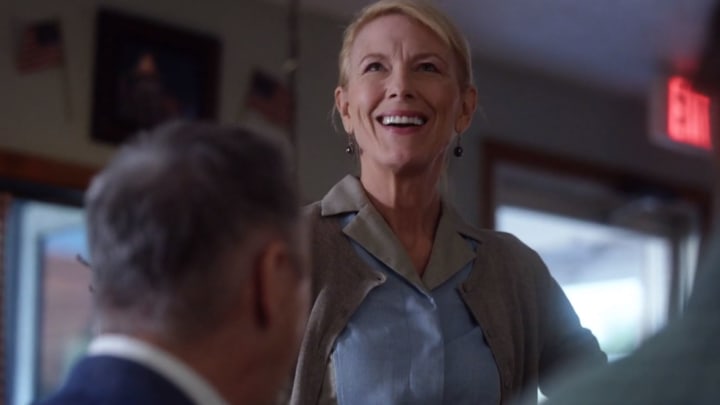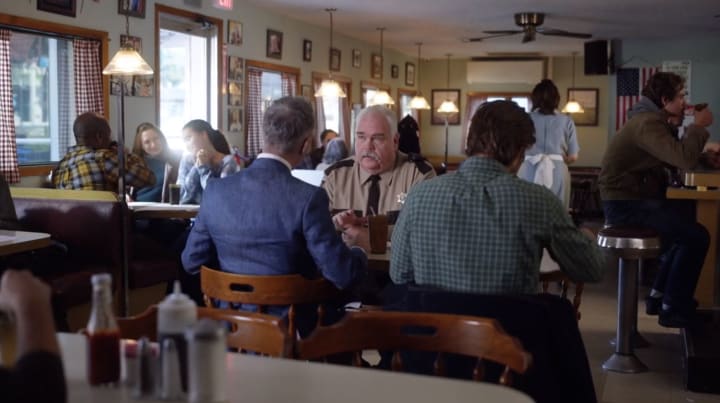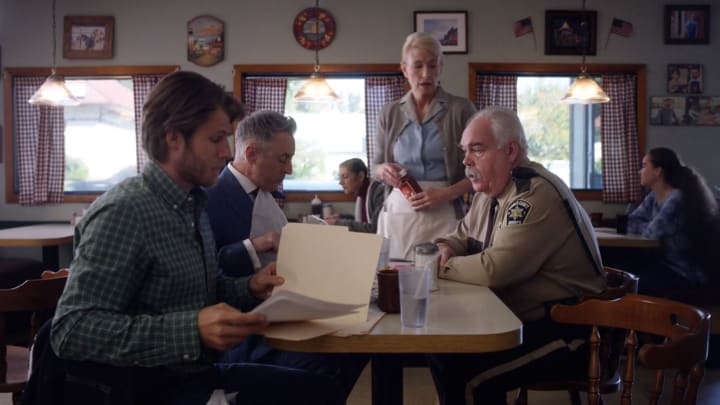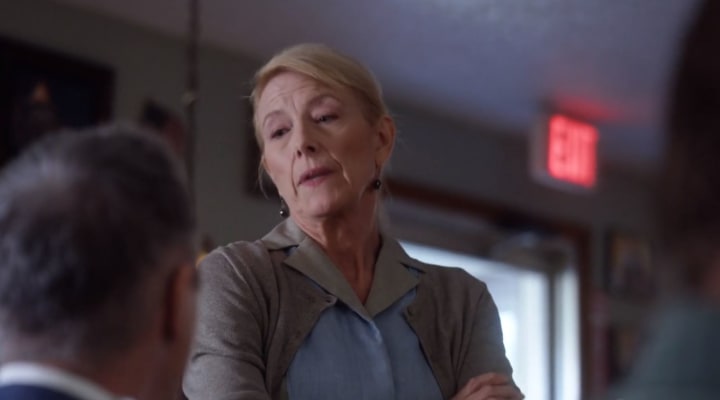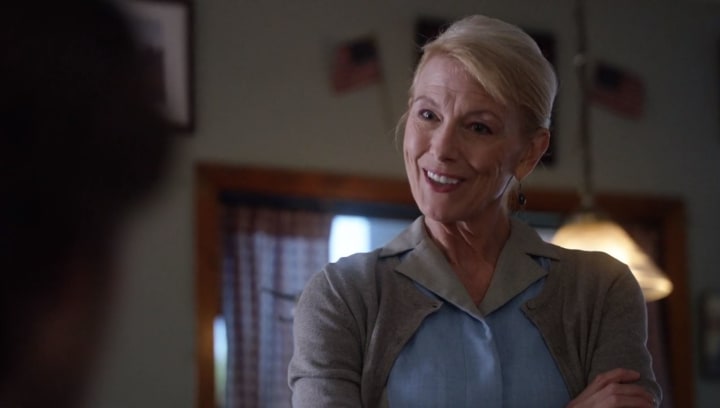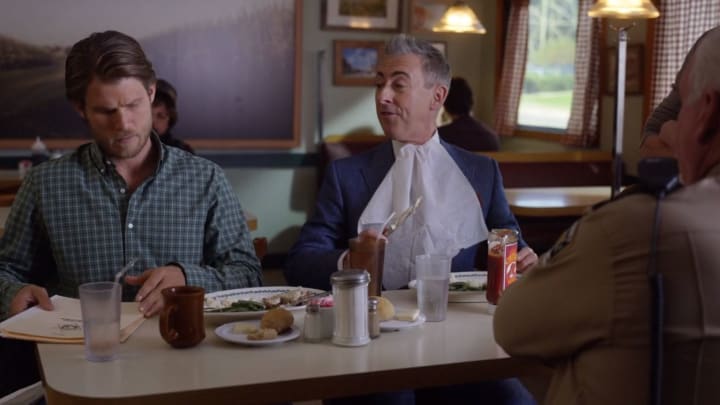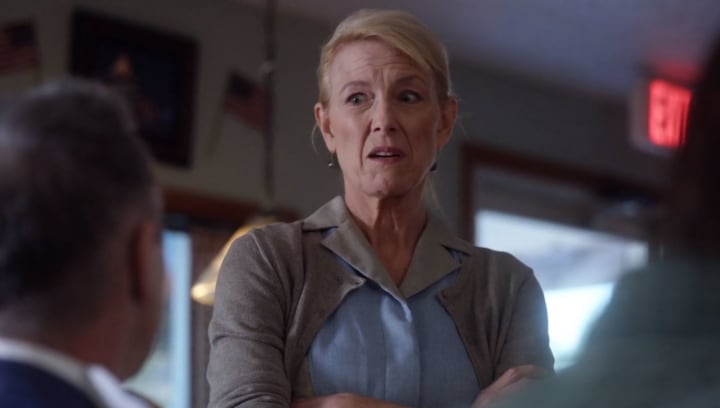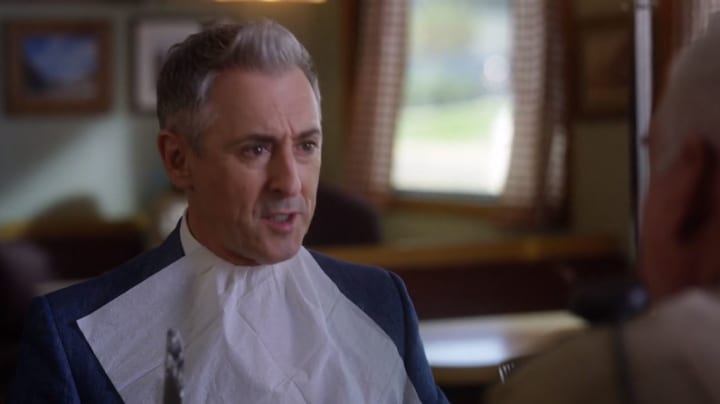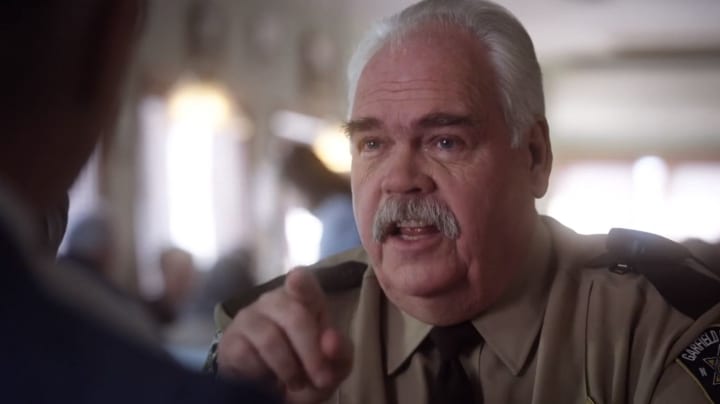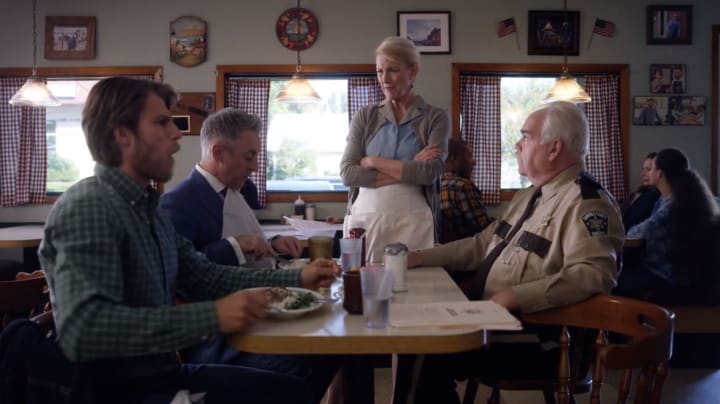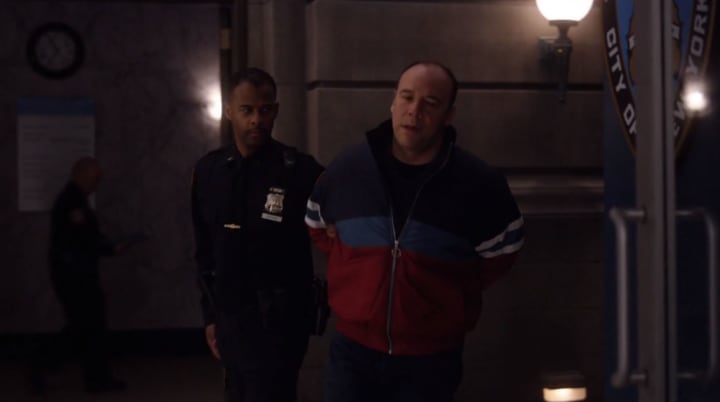 Meanwhile, in New York, Daniel is being interviewed by Lizzie and Jasmine. He doesn't look at all comfortable reading out loud what he wrote about women and what he'd to them. Daniel is an incel. He casts himself as a victim.
Emily wasn't afraid of Daniel. She could have easily gotten him fired from his job. He wasn't a threat. It must have been someone that had at least a modicum of authority.
On returning to Emily's apartment, Lizzie and Jasmine find a camera hidden in a smoke detector. With the memory card is still there, they take it back to the police station so that they can review the footage stored on it. It reveals that the coach had been harassing Emily before her murder. Could the coach have killed his own star ice-skater? When Lizzie and Jasmine confront Brent, he tries to run from them, but he doesn't get far.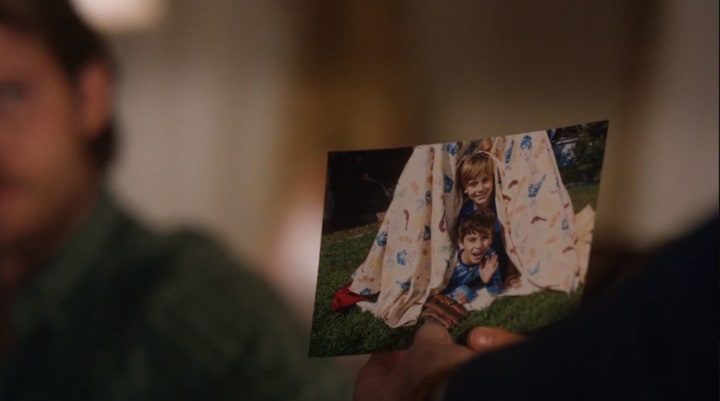 With the ice-skater murder case closed, the scene transitions back to Garfield. Dylan looks through a photo album of pictures Maggie keeps. It's mainly photographs of her son, Ryan. When a call comes in from Lizzie, Ryan looks at his mother's album of him. In their own way, both Dylan and Ryan realise the Sleeping Beauty killer is Cormac Rego (Michael Rady).
Even though the rest of the town has not been able to move on from Rego's murder or his factory closing, the same can't be said for Cormac. When Dylan is conversing on the phone with Lizzie, he realises Cormac is the Sleeping Beauty killer. Simultaneously, Ryan finds a photo of himself and Cormac as children, with a cowboy blanket tent. The episode closes with Cormac already back in New York by the time Dylan and Ryan discover the identity of the killer.