If You Think Scottsboro Boys & Central Park Five were wrongfully accused of crime, Think Again.
Unlike the Scottsboro Boys and the Central Park Five Boys, these are another group of boys who were wrongfully accused of a crime.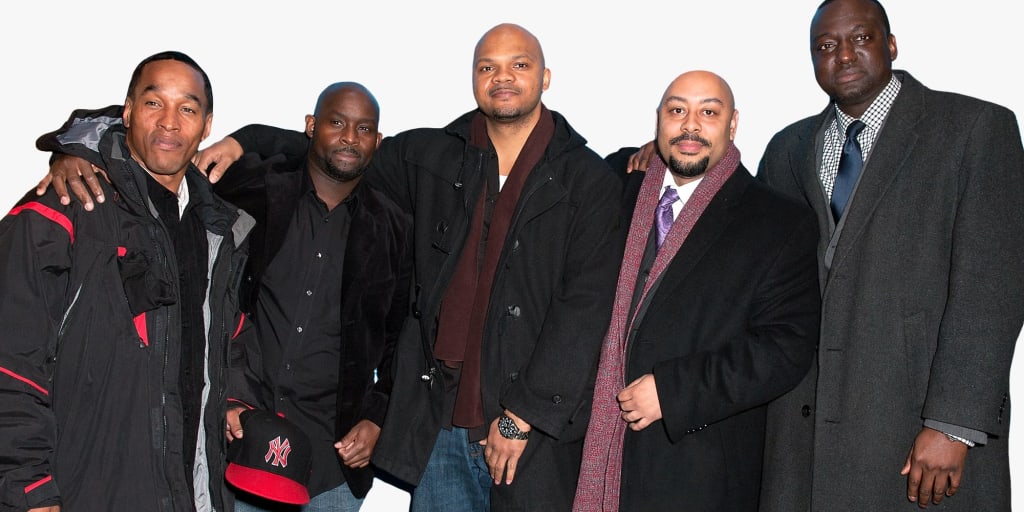 Exonerated Central Park Five (Korey Wise, Antron McCray, Kevin Richardson, Raymond Santana Jr. and Yusef Salaam)
Unlike the Scottsboro Boys and the Central Park Five, a group of teenaged boys from the 1930s and the 1980s who were wrongfully convicted of crime then years later exonerated after they were founded innocent.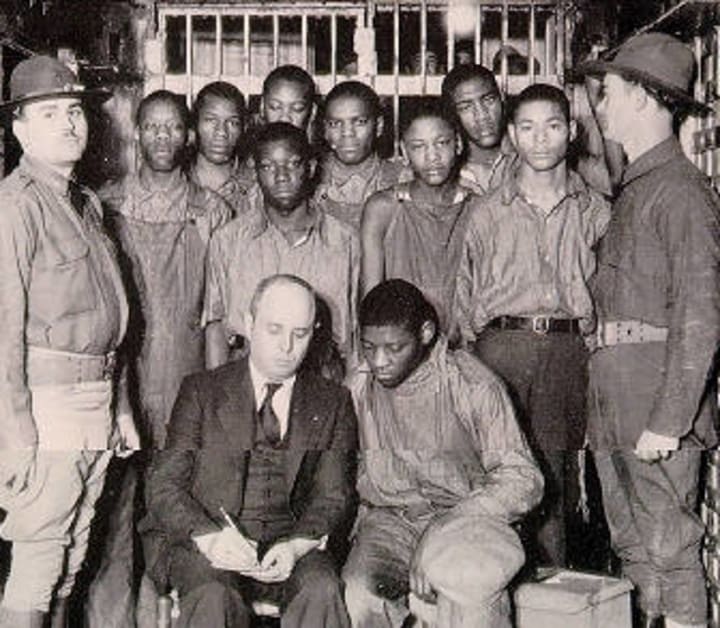 There were actually more men or boys before they became men who were in the same position as the Scottsboro Nine and Exonerated Five. Most were coerced confessions to lead them behind bars for the rest of their lives until exoneration.
1. Groveland Four (1949)
After Scottsboro Boys were sentenced to prison, another group of African Americans were accused of a crime they didn't commit.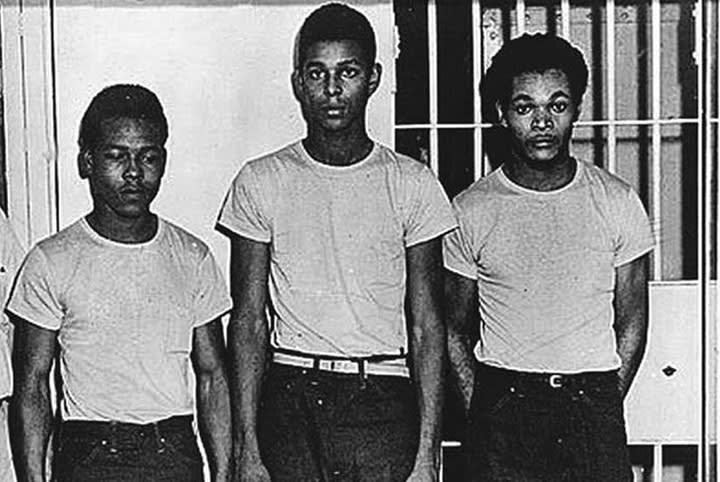 On July 16,1949 at Florida, four African American: Ernest Thomas, Charles Greenleen, Samuel Shepherd and Walter Irvin were wrongfully accused of raping 17-year-old Norma Padgett and assault her husband in Lake County, Florida. The group would be called "Groveland Four" .Three of them were tortured until police were able to elicit a confession from two of them. Thomas, who managed to escape custody, was killed after a manhunt. Greenleen was sentenced to life in prison.Shepherd and Irvin received the death penalty. While being transported from county jail for a retrial, the sheriff shot them both and claimed self-defense. Shepherd died at the scene and Irvin survived by playing dead. More than 70 years, DeSantis issued full posthumous pardons to the men in 2019, but they were not exonerated until 2021 by the State of Florida.
2. Martinsville Seven (1951)
Around the time, half of the Scottsboros Boys were released from jail. Seven African American Men: Frank Hairston Jr., 18; Booker T. Millner, 19; Francis DeSales Grayson, 37; Howard Lee Hairston, 18; James Luther Hairston, 20; Joe Henry Hampton, 19; and John Claybon Taylor, 21.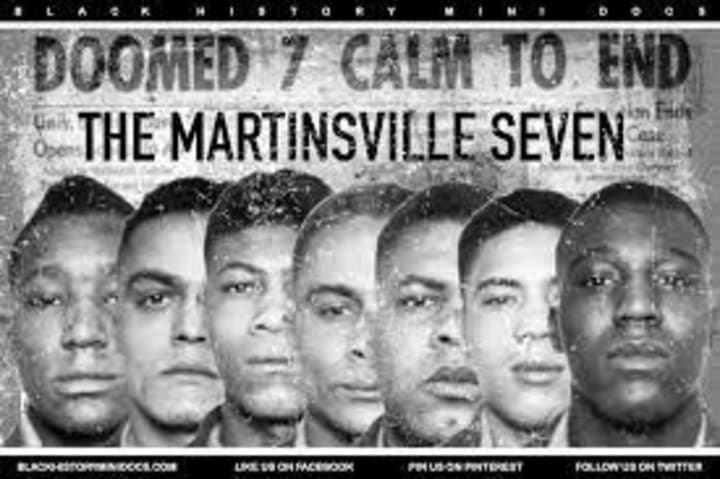 The so-called "Martinsville Seven" were all executed after being convicted of raping Ruby Stroud Floyd white woman living in a predominately Black neighborhood. On August 31, 2021, the Governor of Virginia pardoned the convictions of all seven men, 70 years after their deaths.
3. Quincy Five (1970)
On September 18, 1970, Quincy, Florida, an off-duty Leon County Sheriff's deputy Khomas Cellus Revels was murdered during a robbery of a Tallahassee convenience store. Five men: Johnny Lee Burns, Alphonso Figgers, Johnny Frederick, Dave Roby Keaton Jr. and David Charles Smith were arrested. One of the men, David Keaton, was an 18-year-old star football player with plans to enter the ministry. He maintained he had been threatened, lied to, and beaten until he confessed while in police custody for more than a week. In his confession Keaton implicated Johnnie Frederick who was "clean as a whistle" in the belief that a judge and jury would see the confession was false. The two were convicted, sentenced to life in prison and later released in 1973 and then later exonerated.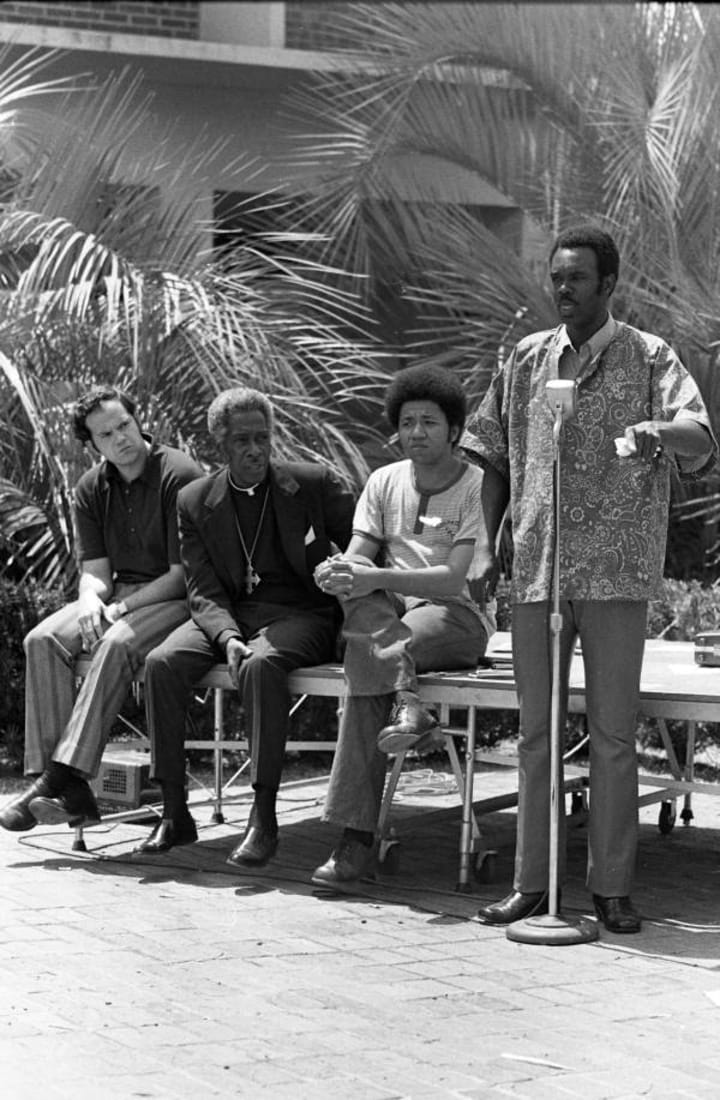 David Keaton died on July 3, 2015. Johnny Burns made headlines by remarking on the city's tragic loss of their Family Dollar store which, after standing over 50 years, burned in an accidental fire in 2016. Local hero Jill President was praised for saving 6 kids during the fire. Neither the store nor the funcade next door were restored.
4. Jackson and the Bridgeman Brothers (1975)
Before the Central Park Five took the media by storm, there was Jackson and two Bridgeman Brothers.
On May 19, 1975, a shopkeeper Harold Frank was killed outside of a small grocery during a robbery. 12-year old Eddie Verno told police that he saw three black men who committed the robbery and the murder. Three African American men: Ricky Jackson (18), Ronnie Bridgeman (17), and Wiley Bridgeman (20) were arrested.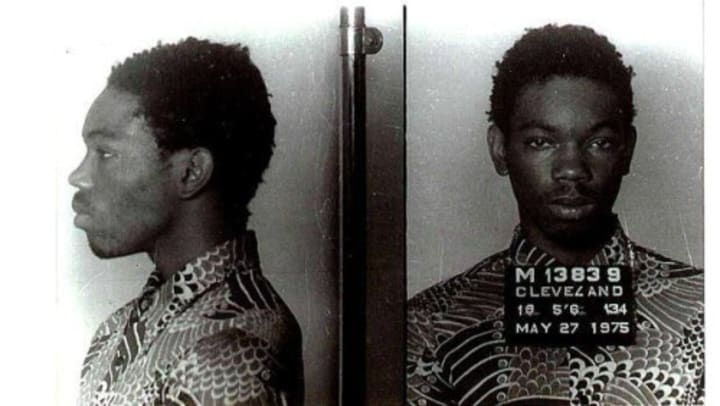 Ronnie changed his name to Kwame Ajamu. Three Men were exonerated in 2014. They filed an $18 million lawsuit for their wrongful convictions.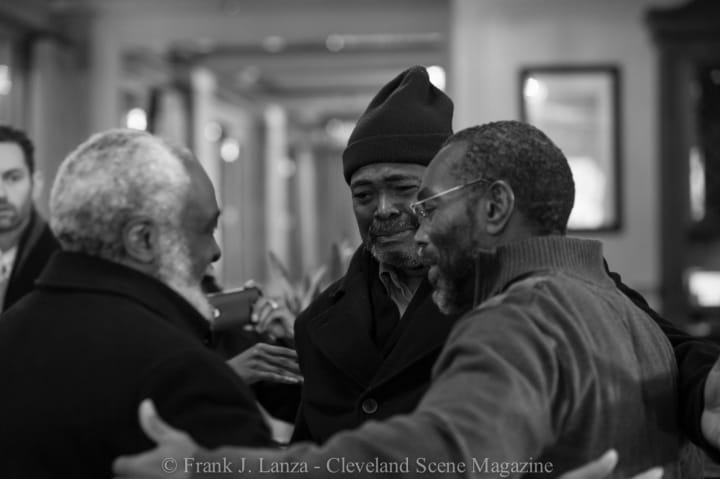 Wiley Bridgeman died on June 27, 2021.
5. Ford Heights Four (1978)
On May 11, 1978, at Homew , Illnois, 28-year-old Lawrence Lionberg and his fiance were kidnapped and raped several times and both were shot in the back of the head. Four men: Verneal Jimerson, Dennis Williams, Kenneth Adams, and Willie Rainge were booked and charged for the murder.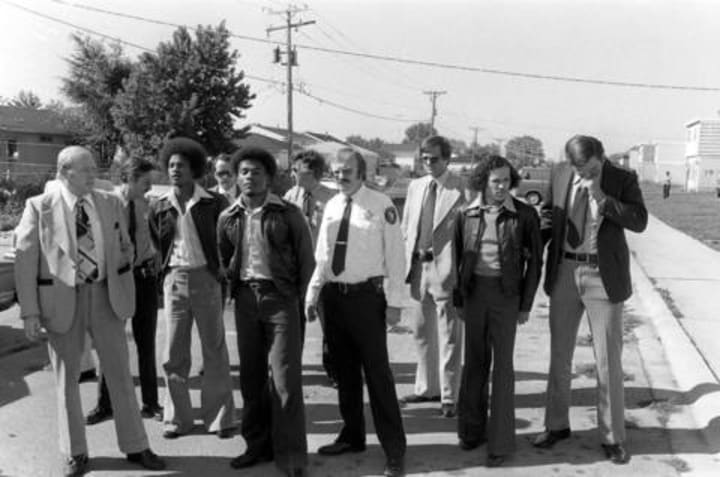 Jimerson and Williams were sentenced to death, Adams to 75 years in jail and Rainge to life. The DNA evidence uncovered in the investigation to clear their names eventually led to the arrest and conviction of the real killers.The Ford Heights Four received $36 million in 1999 in civil rights damages from Cook County. Dennis Williams died from a heart attack at the age of 46 in March 2003.
6. Dixmoor Five (1991)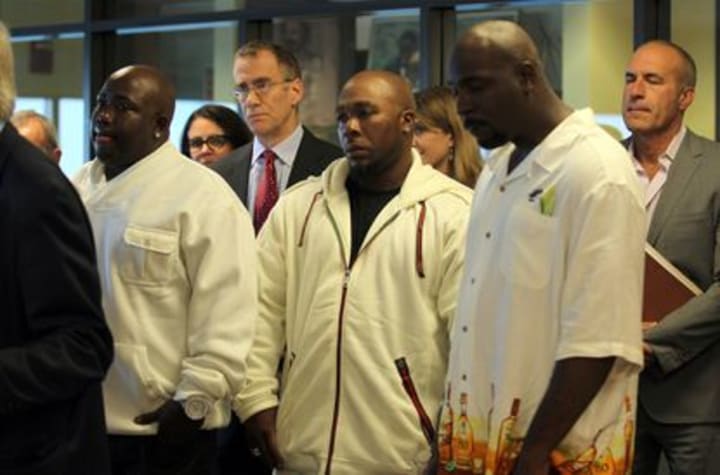 While the Central Park Five serving their time in prison, there was another group of teenagers accused of rape at Dixmoor, Illinois in 1991. Not only just rape also murder.
During the Winter of 1991, 14-year-old Cateresa Matthews was found raped and murdered. Four Boys: James Harden, Jonathan Barr, Robert Taylor, Robert Lee Veal and Shainnie Sharp were ages 14 and 16. During high-pressure interviews, three of them gave false confessions leading to convictions for all five. The teens alleged that they were coerced into confessing, claiming they were physically abused and threatened during their interrogations. One of the boys who confessed had an IQ of 56 and developmental disabilities. Two pleaded guilty and testified against the others in exchange for shorter sentences. Both men have since recanted their testimony. Each received at least 80 years in prison. That all changed until 2011, DNA tests connected semen on Cateresa to another man, Willie Randolph, a convicted sex offender who was released on parole was charged for her murder. The Dixmoor Five who were teenagers are now men were released and exonerated for their crime. In 2014, they reached a wrongful conviction settlement with the state of Illinois for $40 million.
7. Norfolk Four (1997)
This is first time seeing a story about group of Caucasian men accused but I'm just saying in my opinion.
On July 8, 1997, Four United States Navy veterans: Joseph J. Dick Jr., Derek Tice, Danial Williams, and Eric C. Wilson were accused of raping and murdering eighteen-year-old Michelle Bosko in her apartment in Norfolk, Virginia. Each of the Norfolk Four had confessed to the police about these crimes, but later recanted their confessions, saying they had been threatened and coerced by Norfolk detectives, and their confessions were false.
Familiar huh?
In 1999, a prison inmate named Omar Ballard admitted in a letter to a friend that he committed the crime. His DNA matched evidence found at the crime scene, and the next year, he pleaded guilty to the rape and murder and admitted to acting alone. Prosecutors, however, would continue to press their case. Wilson and Tice went to trial and jurors found them guilty based on their confessions. Williams and Dick took pleas that would have them serving life sentences. Wilson served his entire sentence. Dick Jr., Tice and Williams were granted conditional pardons in 2009 by former Virginia Gov. Tim Kaine — they would be released from prison, but because they were not exonerated of the crimes, they were nonetheless required to register as sex offenders. Tice's conviction was erased in 2009, while Williams and Dick had theirs vacated by a federal judge in October. According to The New York Times, the men's lawyers argued that absolute pardons had more power than court rulings and would help the four men move on with their lives.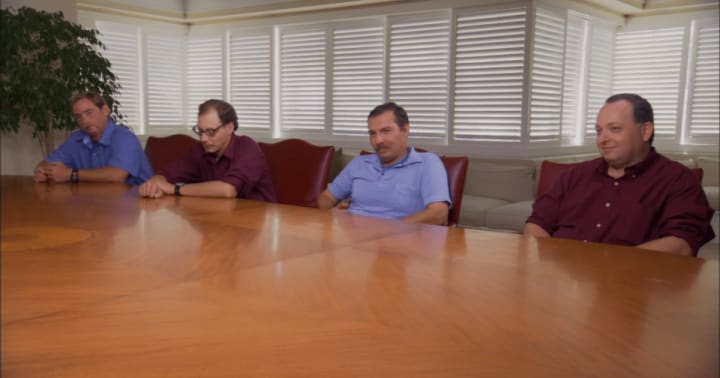 On Tuesday, March 21, 2017, Joseph Dick, Derek Tice, Danial Williams, and Eric Wilson, four innocent Navy veterans known as the 'Norfolk Four,' received long-awaited full pardons based on their actual innocence from Virginia Governor Terry McAuliffe. The Norfolk Four filed a civil suit against the city and state for their wrongful convictions. In December 2018 both jurisdictions settled: the City of Norfolk agreed to $4.9 million in compensation and the state to an additional $3.5 million to be awarded in total to the four men.
Source
https://www.hawaiiinnocenceproject.org/ricky-jackson
https://www.law.northwestern.edu/legalclinic/wrongfulconvictions/exonerations/il/the-dixmoor-five.html
https://www.witnesstoinnocence.org/single-post/wiley-bridgeman
https://www.news5cleveland.com/news/local-news/cleveland-metro/3-cleveland-men-wrongly-convicted-for-a-1975-murder-reach-18-million-settlement-with-city-police
https://www.fox5dc.com/news/virginia-governor-ralph-northam-posthumously-pardons-martinsville-seven
https://www.bet.com/news/national/2021/09/01/seven-black-men-executed-for-rape-in-1951-pardoned-in-virginia.html?cq_ck=1630584787519&cid=BET__FBPAGE___5409300628&linkId=130037338&fbclid=IwAR0Ug1gCy_kNiLH1626IARLu33CdiGfsO8KIr4m7hqJfi58JvNWuB__FbbU
norfolkfour.com
https://www.progress-index.com/story/news/2021/09/24/martinsville-7-story-what-to-know-va-gov-northam-pardon-black-discrimination-civil-rights/5719167001/
https://www.tallahassee.com/story/news/2015/07/07/quincy-fives-keaton-exonerated-death-row-dies/29835733/
https://www.wctv.tv/content/news/Fire-reported-at-the-Family-Dollar-store-in-Quincy-389380352.html
https://www.pbs.org/wgbh/frontline/article/norfolk-four-pardoned-20-years-after-false-confessions/
COMING SOON BOYS LIKE US
A one act play explores an imaginary dream sequence where the Exonerated Central Park Five (Kevin Richardson, Raymond Santana Jr., Antron McCay, Yusef Salaam, and Korey Wise.) meets the Scottsboro Boys (Haywood Patterson, Charlie Weems, Ozie Powell, Clarence Norris, Olen Montgomery, Willie Roberson, Eugene Williams, Andy Wright, and Leroy "Roy" Wright) from the 1930s who were accused of raping two white women in Alabama. They befriended each other and shared their similar tragic injustice events with each other and the audience