Human Trafficking
In Depth Insight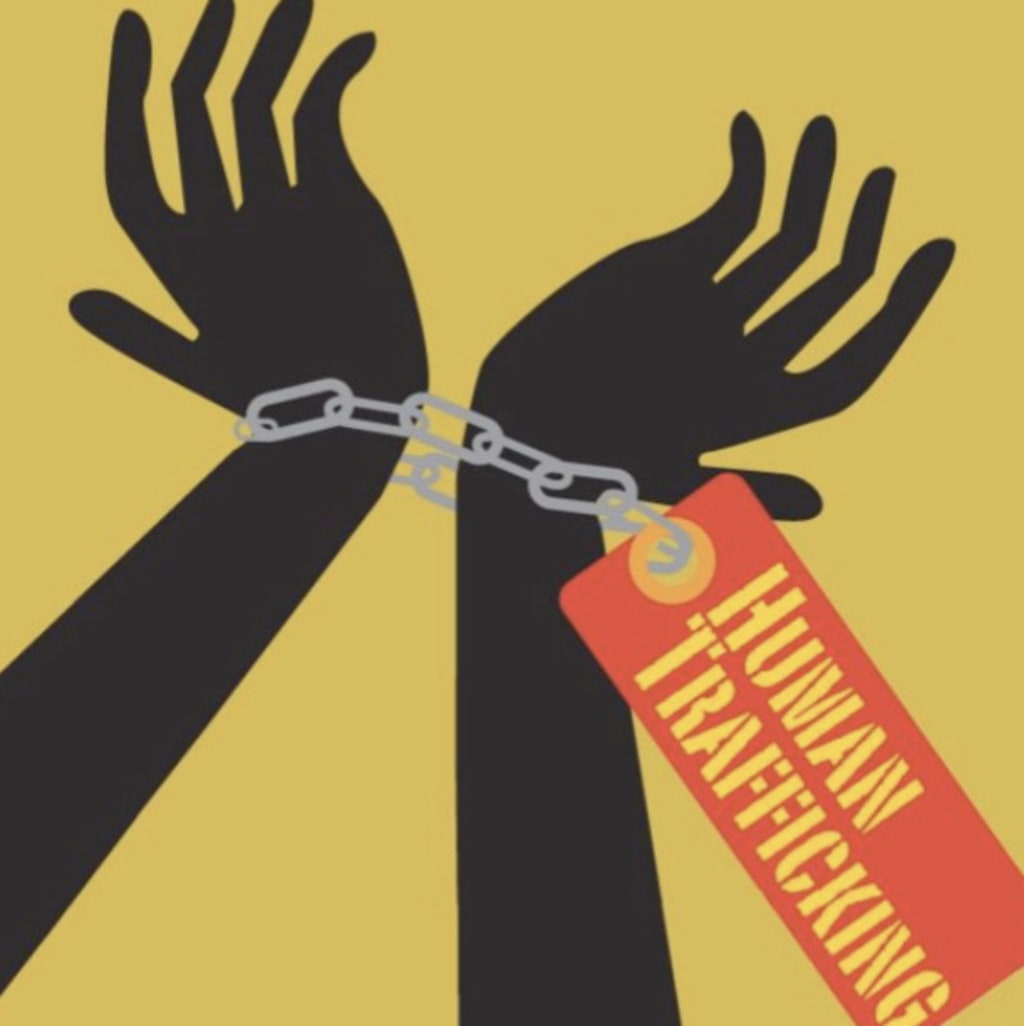 VT Human Trafficking Task Force
It is a shame, how our natural human rights, can be taken away so easily, and so quickly.
What is Human Trafficking?
Human trafficking is the use of force, fraud, or coercion to obtain sex and labor participants. Stolen from the United States, there are over two million children, along with rash numbers of men and women who are lured, manipulated, and coerced. There are no limitations of targeted persons used for these types of crimes; human trafficking can occur in any community and victims can be any age, race, gender, or nationality. Traffickers might use violence, manipulation, or false promises of well-paying jobs or romantic relationships to lure victims into trafficking situations. The easiest way to put it, is the fact that human freedoms are taken away for profit.
Victims often refrain from seeking help due to language barriers, fear of their traffickers, and/or fear of law enforcement, which make human trafficking a very hidden crime. Traffickers look for people who are susceptible for a number of limitless vulnerabilities — like psychological or emotional vulnerability, economic hardship, lack of a social safety net, natural disasters, or political instability. The trauma caused by traffickers can be so detrimental, that many may not identify themselves as victims, nonetheless ask for help, even in highly public settings. Often times they don't even realize what's happening to them and fail to see that there is hope for a better future.
The bright side? Rescue and recovery is possible.
THE STATISTICS
* 51% of identified victims of trafficking are women.
* 28% of identified victims of trafficking are children.
* 21% of identified victims of trafficking are men.
* 72% of people exploited in the sex industry are women.
* 63% of identified traffickers are men, 37% are women.
* 43% of victims are trafficked domestically within national borders.
* There are 40.3 million people enslaved around the globe;
- 10 million children
- 24.9 million people in forced labour.
- 15.4 million people in forced marriage.
- 4.8 million people in sexual exploitation.
MYTHS AND MISCONCEPTIONS
Myth #1: It's always a violent crime.
- In reality: most human traffickers use psychological means such as tricking, defrauding, manipulating or threatening victims into providing commercial sex or exploitative labor. This kind of behavior is not often violent — it is sneaky and clever — which is also why, we as a society, do not often see it happening.
Myth #2: All human trafficking is for the use of sex.
- In reality: Worldwide, experts believe there are more situations of labor trafficking than of sex trafficking. But, there is much wider awareness of sex trafficking in comparison to labor trafficking.
Myth #3: It mostly happens in foreign nations, and is undocumented by foreigners in the U.S. cases when it does happen in the U.S..
- In reality: Human trafficking happens worldwide. When cases come from the United States, survivors and traffickers, if foreign, have been legal citizens and have legally worked within and for the United States.
Myth #4: Human Trafficking is the action of illegally moving and transporting people across national borders.
- In reality: Transporting stolen people across national borders is human smuggling; human trafficking occurs more frequently because the crime does not require any movement whatsoever. Victims can be recruited/trafficked in their own home towns, even their own homes.
Myth #5: The victim/survivor should be to blame because if they knew the initial situation they got into, it's not considered human trafficking anymore.
- In reality: Victims are often manipulated, forced or drawn to the situation that the trafficker portrays. Often, victims don't know what it is they get into . Especially if there's an added benefit to support oneself, persons will be more intrigued in the idea of the job. There is also the added factor that most victims are children — they would not know any better, especially after being placed in that position for x amount of time.
Myth #6: Traffickers target people they don't know.
- In reality: If not stolen from outside of their own country, most cases are reported that survivors escaped/were rescued from romantic partners, family members, neighbors, friends, etc.
Myth #7: Victims seek help.
- In reality: Victims may be afraid to come forward and get help. They may be forced or coerced through threats or violence, they may fear punishment from traffickers, they may not be in possession of or have control of their identification documents, they may not know any better than the situation they're in, they may not know that they need help and don't know how to get that necessary help.
FORCED .VS. BONDED LABOUR
Forced Labour: Any kind work or service in which people are forced to do against their will, often under threat of punishment. Almost all slavery practices contain some element of forced labour. It is the most common element of modern slavery. It is the most extreme form of people exploitation.
This kind of labour includes:
- Agriculture
- Fishing
- Domestic Work
- Construction, mining, quarrying and brick kilns
- Manufacturing, processing, packaging
- Prostitution and sexual exploitation
- Market trading plus other illegal activities
Forced labour is a global issue, and the estimated numbers of those in these situations are:
24.9 million people across the world.
11.7 million in Asia and the Pacific.
1.8 million in Latin American and the Caribbean
1.5 million in developed economies (US, Canada, Australia, European Union, Japan, Australia, New Zealand).
1.6 million in Central, Southeast and Eastern Europe (non-EU) and the Commonwealth of Independent States.
600,000 people in the Middle East.
10 million people in the private economy.
4.8 million are in forced sexual exploitation.
14.2 million are in labour exploitation in industries such as agriculture, construction, domestic work and manufacturing.
10 million children are in forced labour.
4.1 million are forced to work under governments and military rules.
Bonded Labour: known as debt labour or debt slavery. This is the least recognized slavery. Debt bondage often occurs when a person is forced to work to pay off a debt. The victims are tricked into working for little or no pay, with no control over their debt.
This labour flourishes because of poverty and widespread caste-based discrimination. Limited access to justice, education and jobs for discriminated groups makes it difficult to get out of poverty. There are estimated to be 8 million in these kinds of situations.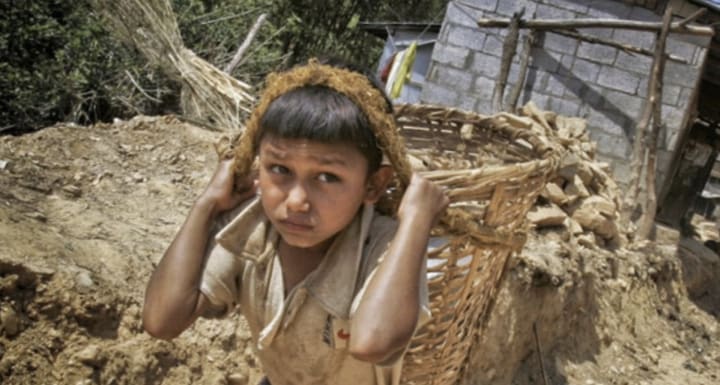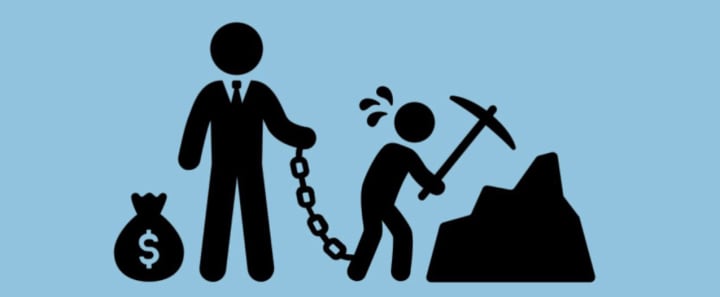 LUKE JENSEN:
a student right out of film school in 2013, was offered a job to film a documentary (The Abolitionists), about the actuality of issue of trafficking and bondage, funded by one one Glen Beck's listeners. His documentary lead into meeting Tim Ballard, a founder of an organization to save trafficking victims. When Ballard & some Producers had a falling out, the organization went out and filmed their own documentary. Jensen says,
"I met Tim in 2013, we to Mexico for four days to interview [trafficking] survivors. To show how bad trafficking really was, we went out into the streets and put together a video."
"When we sent the video to Glen Beck, the producers provided funding for the documentary. Our first operation was in January of 2014, we trained in December of 2013."

"What ended up happening is our camera crew became part of the operations. We became under cover operators went through training and also just got thrown in the deep end of under cover operations."
INDICATIONS OF HUMAN TRAFFICKING 

Recognizing key indicators of human trafficking is one of the first steps in identifying victims, and being able to recognize indicators of human trafficking can help save a life. These are often common indications:
1. The victim can appear disconnected from family, friends, community organizations, etc.
2. A child could have stopped attending school.
3. The victim had a sudden or dramatic change in behavior.
4. Is the person a juvenile engaged in commercial sex acts?
5. The victim can seem disoriented or confused, or show signs of mental or physical abuse.
6. Does the person have bruises in various stages of healing?
7. What are the present behaviors from the victim? The person can seem fearful, timid, or submissive.
8. Does the victim show signs of having been denied food, water, sleep, or medical care?
9. The victim could appear to be coached on what to say.
10. Is the person living in unsuitable conditions?
11. Does the person lack personal possessions and appear not to have a stable living situation?
12. Does the person have freedom of movement? Can the person freely leave where they live? Are there unreasonable security measures?

For more information on how to help report potential crimes, visit the Blue Campaign on Homeland Security.GOV, where you can download or order the Blue Campaign card. This card helps you figure out the best way to report a crime, and also lists common factors of trafficking situations.
HOW TO HELP:
The best way to help stop human trafficking is getting involved and getting informed. The National Human Trafficking Hotline proposes four different ways you can help:
1. SHARE YOUR STORY:
Since its inception, calling the National Human Trafficking Hotline and speaking with a Hotline Advocate has been the first step many courageous human trafficking victims and survivors take in securing their freedom. If we have been a part of your journey, we'd love to have you share your story. Learn more about sharing your story, and how it helps.
2. VOLUNTEER IN YOUR COMMUNITY:
Many organizations offer the chance to get involved. To find out about volunteer opportunities, please visit the National Human Trafficking Referral Directory for organizations in your area and across the country. Learn more about volunteering.
3. DOWNLOADABLE RESOURCES:
Raising public awareness about how to recognize and report a potential trafficking case to the National Human Trafficking Hotline is essential. Learn more about the effects of downloading resources.
4. UPCOMING EVENTS
Learn more about events and sources near you.
Jensen discussed the contention of operations, and the reward for taking part in rescuing young lives;
"The problem is huge — the operations haven't made a big enough dent in the overall issue. It's been crazy to be involved in helping with rescues — you obviously say yes to that kind of offer to save people."

"The footage gathered [from rescue operations], was evidence and used in court cases. Because we worked with government(s) in the countries we were in, everything we got in terms of footage was permitted because it was for government and for evidence, and that was necessary to put these traffickers away."
NATIONAL HUMAN TRAFFICKING HOTLINE: 1 (888) 373–7888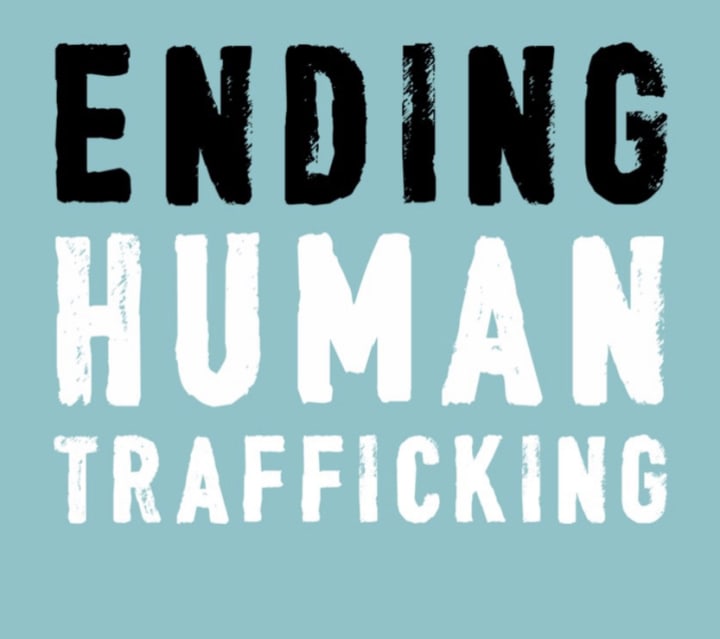 OPERATION UNDERGROUND RAILROAD (O.U.R.)
Since December 2013, Tim Ballard, founder of O.U.R., has conducted rescues in different countries to retrieve stolen children, shut down trafficking programs, and restore lives. In the past six years of existence, Operation Underground Railroad has rescued 3,300 victims and assisted in the arrests of more than 1,800 traffickers around the world.
"The partners we are empowering have collectively helped rescue the lives of more than 10,000 survivors who were enslaved, exploited, or at risk."
O.U.R has filmed a documentary, Operation Toussaint, that's given a lot of personal insight into their operations and founding. The documentary takes place in Haiti, where the team rescues children from a prostitution ring. Tim Ballard explains in the beginning of the film, that Toussaint Louverture, Haitian leader during the French Revolution, freed slaves — which is why Ballard named the documentary after him.
Luke Jensen, worked with Ballard in filming the operation and documentary. He explains that the jobs he's joined for have been stressful and dangerous, but quite rewarding.
"It was always rewarding. It was some of the darkest and lightest times/experiences I've felt and been apart of. You feel really evil one moment, because you're supposed to be this person purchasing a child for forced labour, and then you feel really light after the rescue. There's been great purpose in helping."
Tim Ballard left the comfort of his homeland security job, working as a special agent assigned to internet crimes against children, to found a non-profit organization to help rescue victims in these trafficking situations. Ballard had no jurisdiction to go out of country and rescue children, so he made the decision to leave, and Jensen has described his impressions on the operations they've been able to accomplish;
"Before an operation, you think of the fact that it's a job to do. Everything becomes kind of blurred;

During an operation, you're called the 'jump team', which means you get last minute and moment's notice for operations. You're focused on the job you have to do, and you work with local governments to get objectives X, Y, Z, done;

After an operation, you get out of dodge. We can't blow covers — the job really isn't done until you're home. We then start discussion about the next operation that needs done."
Because Operation Underground Railroad is so well known now, Ballard and the team haven't embarked on any operations in a few years. They are however, funding operations for other organizations to be able to go out into the field and continue rescues.
"The operation style has changed, and Tim stepped away for safety security. The operating style is now sponsoring other operators to keep helping work away at the problem. But the operations have been life-changing. Being able to help has been a no-brainer situation."

"Tim Ballard, Founder and CEO of Operation Underground Railroad, is stepping down as CEO and will continue to focus on sharing the mission of O.U.R. throughout the world as its Founder. This change gives Ballard, a pioneer in saving children from trafficking, freedom to share his passion that slavery, in any form, should not exist." -OURRESCUE.ORG.
ORGANIZATIONS INVOLVED
For more information on Human Trafficking, visit the websites and organizations involved.
OPERATION UNDERGROUND RAILROAD
ICE (Official Website of the Department of Homeland Security)
NATIONAL HUMAN TRAFFICKING HOTLINE
UNITED STATES DEPARTMENT OF JUSTICE
There are 40 million modern day slaves.
In 2018, the mainstream of the public really began to come into awareness of trafficking.
Help change the problem today.