How to Lose Gangsters and Alienate Them
Volume 1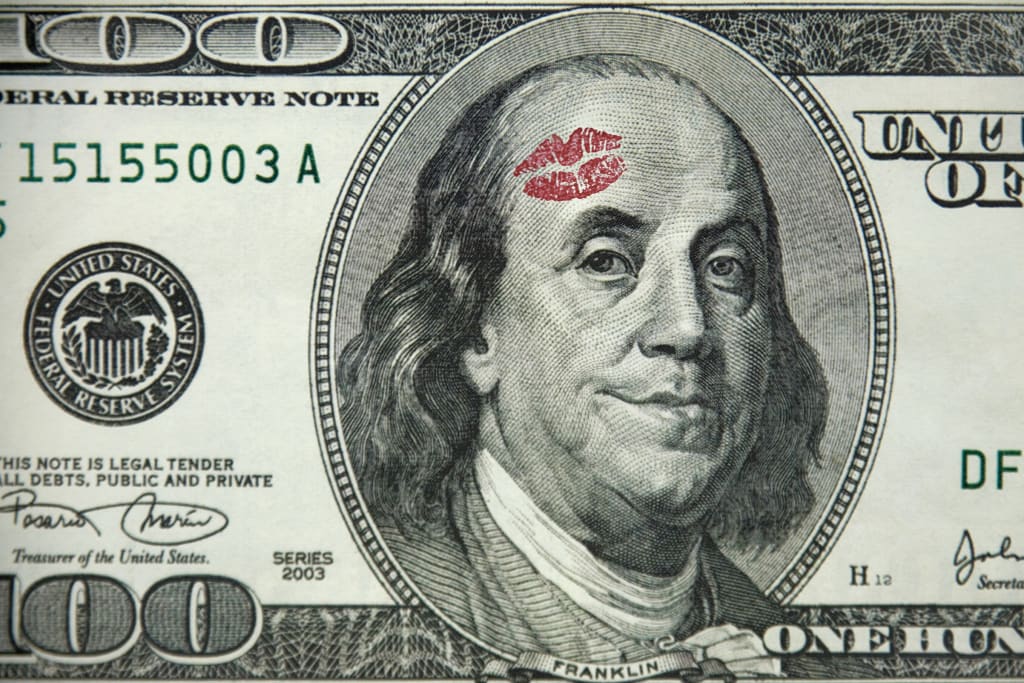 I saw you once before and you looked like the average Joe passing me by in the crowd.
One week later, I sat on a bench thinking about going back to go back to England, overwhelmed by my experience and the discomfort of meeting a dodgy character who had started to bother me. I could safely say I was no longer enjoying my time here in Spain. Six days into my travels and I've had enough.
A man named Simon had been living here for a while which I had met and been conversing with, however, Simon became more and more strange the more time I spent with him. I soon departed from that relationship and from this point I wanted to be alone, I was simply ready for England.
As I sat crying for a moment before I readjusted myself, an arm reached around my back as someone asked, "Are you okay?"
I looked around, it was a man with two other men, close by his side. He then went on to asking me would I like to go back to his hotel room around the corner. Back then, I didn't think I had a reason not to trust anyone and although I was hesitant, I felt okay saying yes and going with them.
Arriving at the hotel accommodation, we came through a back entrance to the apartments and walked into a small shabby looking hotel room. While we were chatting, I noticed wires hanging out of the ceiling, marijuana, and money scattered all along the sides and the table. The two other men stayed out of the way but yet stayed close, at this point I wasn't really sure what their relationship was. My radars were buzzing that something was out of the ordinary here and this was no ordinary hotel room.
The man began to question me over all sorts of things and wanted to know the ins and outs of who I was, where I've been and what I was up to.
I told him about the man called Simon and he replied with "Do you want him putting in the ground?"
Which startled me, of course, because it was an unusual thing to say but I declined. I was seventeen at the time but I was to turn eighteen in a couple of months during the summer. When he asked me my age, I said I was eighteen to make me sound older and possibly more professional in some respects. I also said I was a journalist, this was my desired career, and I love to write. The man then went on to check my passport and sussed I was only seventeen. He continues to ask me the same questions over and over again throughout our conversation as if to catch me out lying in some way. I got bored of this quite quickly and asked him to stop, laughing as I looked over to the balcony which looked a lot nicer than the state of the room from here.
I asked to go on the balcony so we walked over and I couldn't believe my eyes when I walked out. We were overlooking the beach, placed perfectly right in the centre. White parasols and sun chairs in Egyptian cotton and not a single soul in sight. The hotel now had a five star rating feel to it that it didn't have when I first walked in. The balcony was gorgeous, we continue to chat in the sun of the early morning enjoying the views.
The mysterious man and I talked about the world, about the good, the bad and the ugliest of evil. The man told me he was called 'Joe the Boss' he raised his hand up as he emphasized on the word boss in what sounded like a kind of mixed Italian, Mexican accent. Joe claimed to be Mexican and could speak nine languages for business.
It was becoming clear that he was some kind of gangster, perhaps in trouble and then he told me, "I'm on the run."
Joe was a big profile, a multi-millionaire without the tax. It was Joe from the crowd on a low profile. A Mexican drug lord in hiding. Hiding in his very own hotel.
We then went out of the room and walked around the inside of the hotel. We came across an artistic sculpture styled chair which was actually incredibly comfortable to sit on. We made our way into the porch area which led to outside the main entrance, where another man who looked like security waited in the distance.
Joe told me to get us a couple of sodas from across the road as we continued to speak about life, corrupt government and the world in all its beauty.
Joe then asked me, "Come with me right now and spend the best twenty-four hours of your life or you can go back."
I just remember the thoughts, should I stay or should I go.
To be continued...