How The Police Failed Sarah Everard
The case of the killer cop which shook Britain.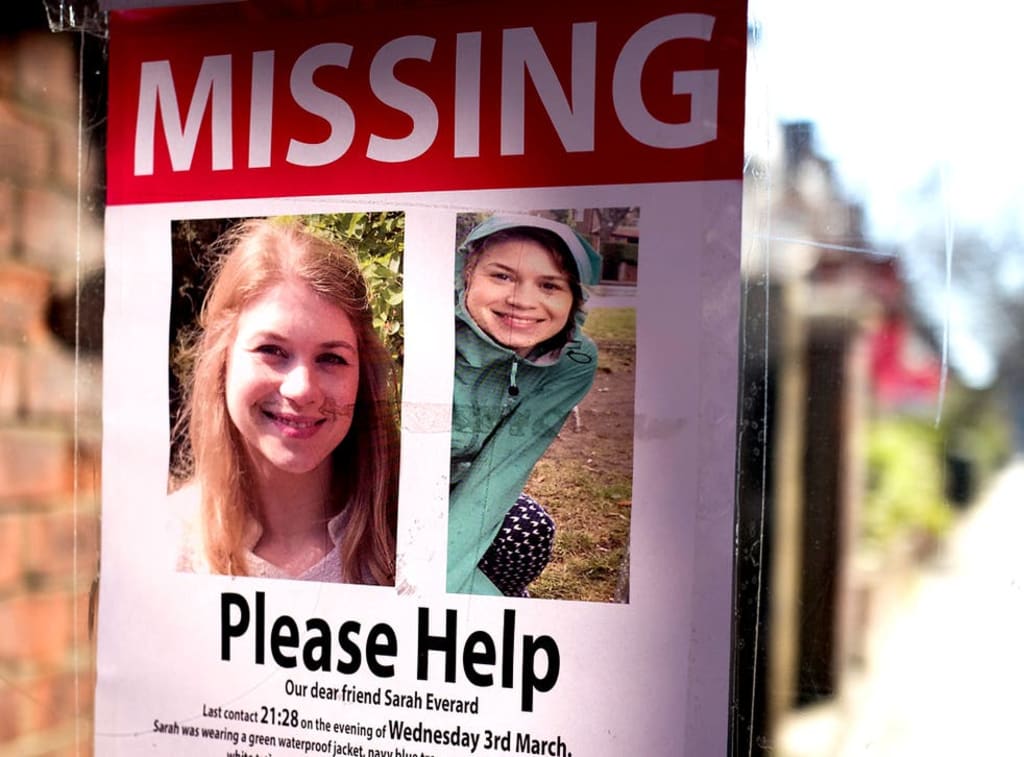 The news of Sarah Everard shocked not only England but the world. The trust that the UK police held from the public was thrown into disarray and civilians were scared. So, what actually happened and how did her killer, Wayne Couzens, become a police officer in the first place?
Who was Sarah Everard?
Sarah was a 33-year-old woman who lived in Brixton, south London but was originally from York. She graduated from St. Cuthbert's Society at Durham University in 2008 before moving to London to work as a marketing executive. Her friend she met at university, Rose Woollard, described her as "beautiful, thoughtful and incredibly kind."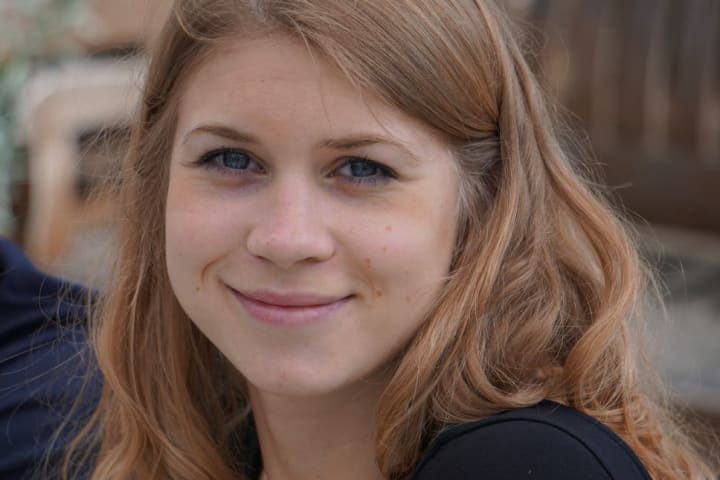 What happened to her?
Sarah went missing walking home from a friend's house on the 3rd of March 2021. She had a 15-minute phone call with her boyfriend as the journey was a 50-minute walk. The call ended at 9:28pm. She was last seen on a doorbell camera at 9:30pm that night. London's Metropolitan Police raised the alarm on the 6th of June when Sarah had failed to get hold of any friends or family. They released a CCTV picture of her.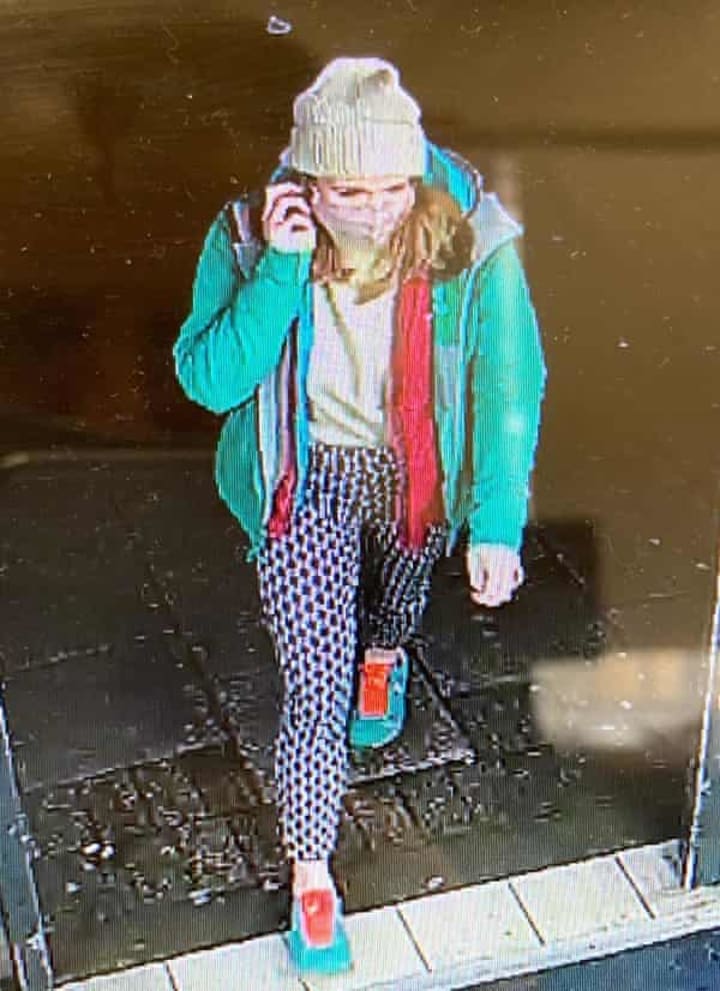 On the 9th of March, the world was shocked when the Metropolitan Police announced that a serving police officer had been arrested at his home in relation to her disappearance along with a woman who was thought to have been aiding him. No further details were given until the next day, 10th of March, where the charges of the arrested officer were announced as kidnap, murder and a separate allegation of indecent exposure. That same evening, human remains were found in the nearby Ashford woodland which was later confirmed as Sarah Everard's body.
Wayne Couzens
Wayne Couzens, 48, was a serving member of the Metropolitan Police force at the time of Sarah Everard's disappearance. He served as part of the Parliamentary and Diplomatic Protection Command which was the unit responsible for guarding the Westminster estate, including Downing Street, as well as foreign embassies in London.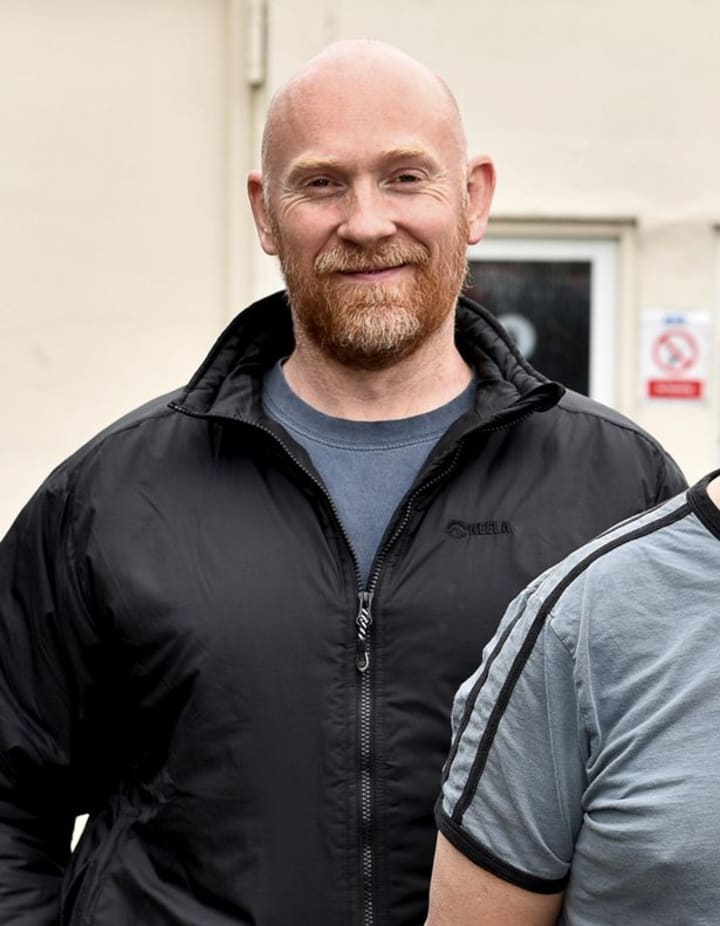 When police questioned him at his house, he admitted to kidnapping Miss Everard after being threatened by "an Eastern- European gang" who demanded he bring them "another girl" as he accrued a debt by refusing to pay a prostitute a few weeks earlier. This was later found out to be false. During his trial, the true nature and extent of his crime became public.
In his trial, it became apparent that Wayne Couzens had predated and planned to carry out an attack on a woman before coming across Sarah Everard. He had spent at least a month travelling to and from London and Kent (where he lived) to research and plan how to carry out his attack. Several days before the attack, he booked a hire car, which he would later use for the abduction, as well as a roll of self-adhesive film which was advertised as carpet protector on amazon.
After finishing a 12-hour shift at the US embassy that morning, he went on patrol to find a lone, young woman to kidnap and rape. He came across Sarah around 9:30pm. Using the knowledge, he had gained in the January prior to this on Covid patrols and his Metropolitan Police-issue warrant card, he arrested Miss Everard under false pretenses, handcuffed her and bundled her into his hired car. A couple witnessed the stopping in a passer-by car, however, thought it was a legitimate arrest being made by an undercover police officer. The entire kidnap took less than 5 minutes. Footage of Wayne Couzens stopping Sarah Everard has since been released.
Couzens then drove to Dover, Kent and transferred Sarah from his hire car to his personal vehicle. Afterwards, he drove to a remote rural area nearby. It was there, he carried out the act of raping and killing Sarah Everard by strangling her with his police belt. By 2:31 am he had left the scene and was seen at a service station buying drinks. He visited the site of Miss Everard's body twice before leaving at dawn. The next day, as the search for Miss Everard began, he bought petrol, which he used to burn her body inside a fridge. He also purchased two green rubbish bags which he used to store her remains to dump in a pond in an area in Hoads Wood, Ashford.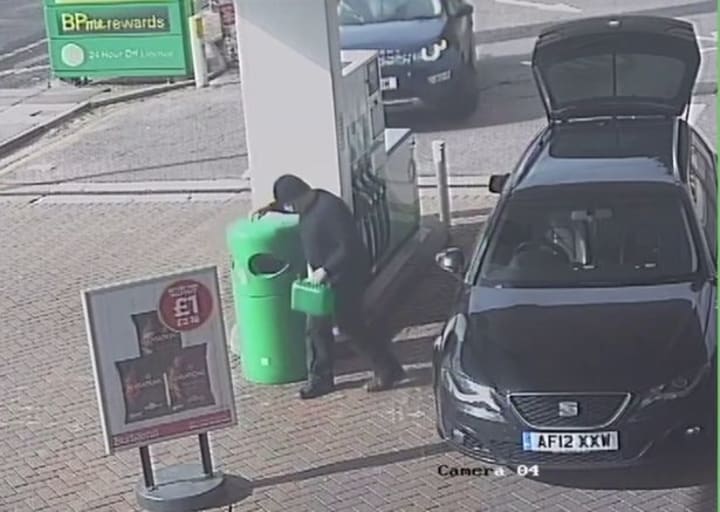 Whilst the search for Sarah Everard grew, Couzens went back to his normal day to day life, calling the vets about his pet dog and even bringing his family on a trip to the woods he burnt Everard's body, just days before. A week after her disappearance, Sarah Everard's body was found in a woodland stream only metres away from land owned by Wayne Couzens. The day he was due to return to work, 8th of march, he called in sick. He was arrested the following day at his home.
June 8th 2021, Wayne Couzens pleaded guilty to the kidnap, rape and murder of Sarah Everard. He was sentenced September 30th 2021 to a whole life order behind bars. This means he will never be eligible for parole. This was the first time a sentence like this has been imposed for a single murder and not a terrorist act. Couzens recently applied for an appeal to this sentencing which is yet to be determined.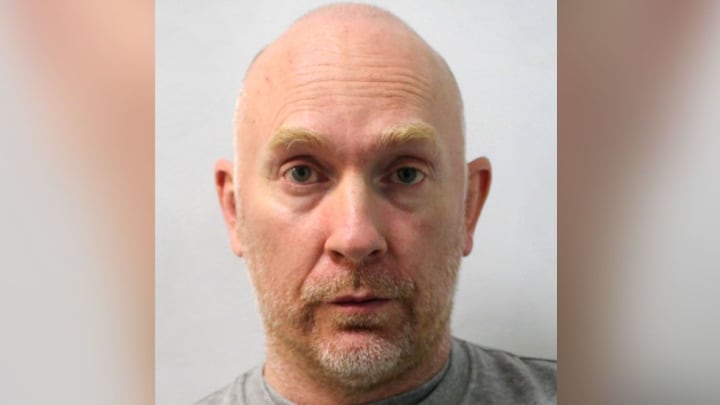 Could this have been prevented?
Since the arrest and charge of Wayne Couzens, many people have questioned if Sarah Everard had to die for anyone to realize who Couzens actually was. After her murder, the police watchdogs announced they were probing alleged failures by Kent police to investigate two indecent exposure incidents of February 2021. The Independent Police Office For Police Conduct is also looking into alleged failures by Kent police to investigate a flashing incident linked to Couzens in 2015. In the months leading up to Sarah Everard's murder, Wayne Couzens was found to be swapping racist, sexist and homophobic messages and images in a Whats App group chat containing three other serving police officers and two former officers. This was only uncovered during the investigation when they looked through Couzens phone.
With all this information that has come to light throughout the investigation, the British public have been seriously questioning the integrity of the UK police force and whether or not they can still be trusted?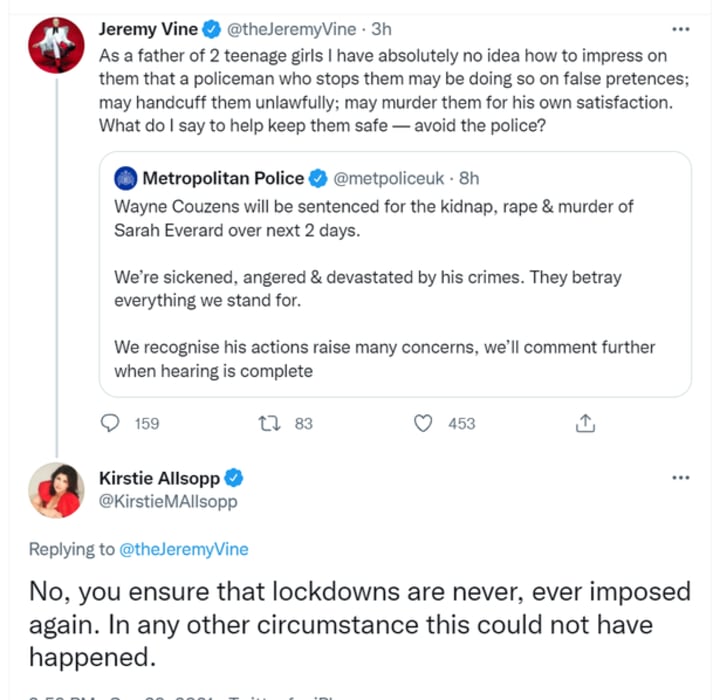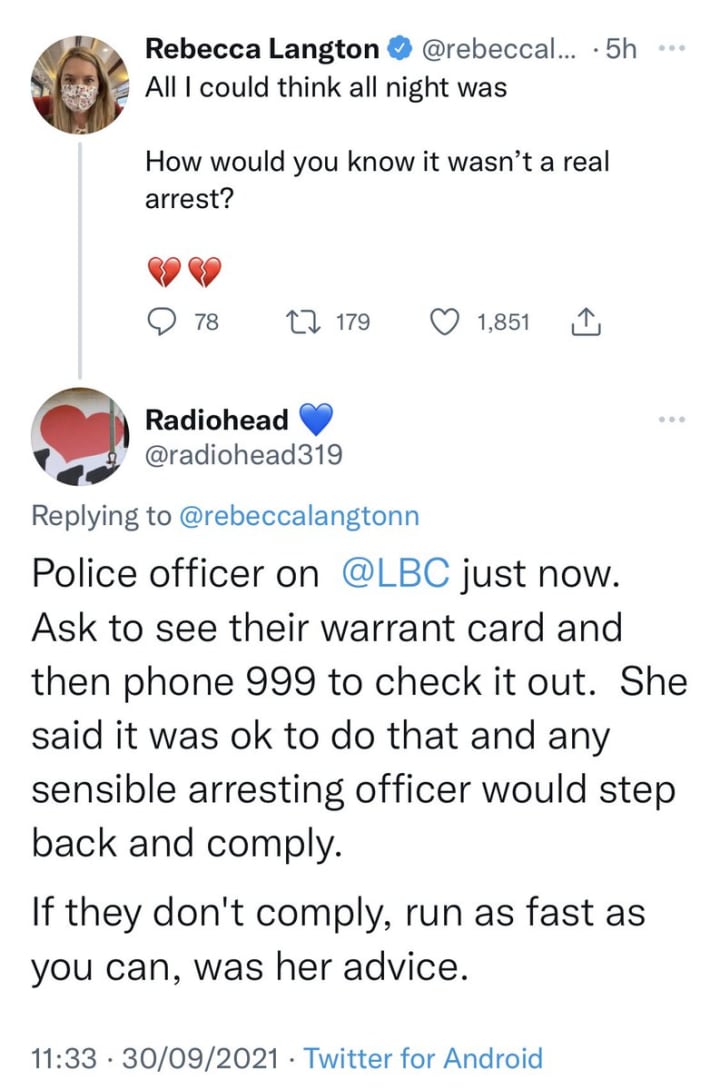 Have something you want to say about this case? Let me know on the facebook group Talk Of True Crime
For more true crime stories:
About the Creator
I like to write about true crime and do small investigations. I also write fiction sometimes
Reader insights
Be the first to share your insights about this piece.
Add your insights