How My True Crime Addiction Taught Me the Importance of an Emergency Folder
It wasn't until recently that I realised how valuable this knowledge can actually be.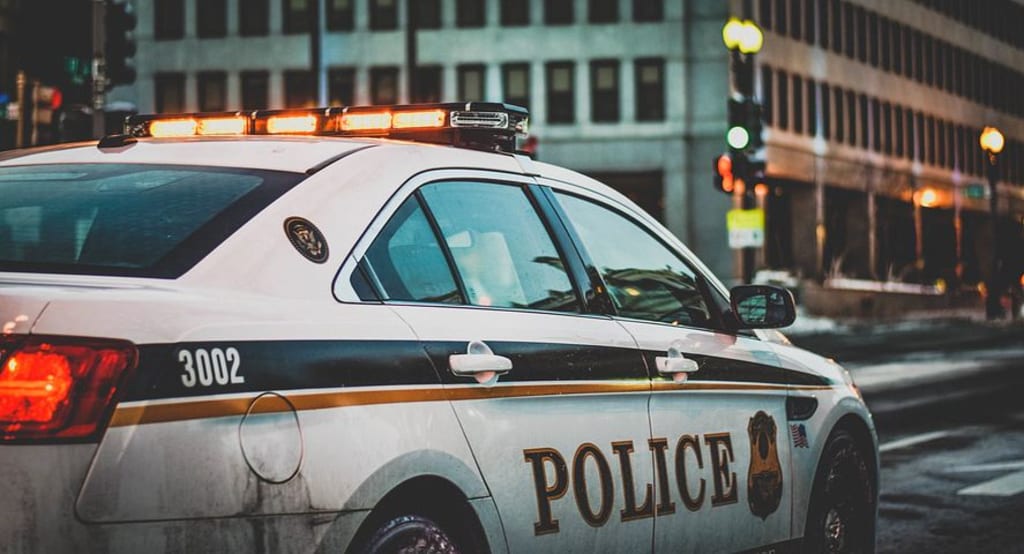 So I've been obsessed with true crime, cults, conspiracy theories and the darker side of history for like half a decade now, but even before podcasts and Buzzfeed Unsolved even existed, I would often spend my weekends watching documentaries on murders, wars and crime.
However, it wasn't until recently that I realised how valuable this knowledge can actually be (apart from at trivia night or for boring my boyfriend with useless facts).
Just last week, I was walking home from work (approximately a five minute walk from my bus stop to my front door), when a man in a ute pulled down my (usually very quiet) side street and started creepily smirking at me and trying to get me to go to his car. Obviously, as a 20 year old female that weighs nothing and could barely pick up a slab of beer, let alone have the strength to defend myself physically, I started to panic. I tried to ignore him and he began to yell at me and he became more persistent.
But that's when I remembered that I've watched every true crime video on the internet, and creepy ute-man was going to have to try a lot harder than that if he was going to abduct me.
Disclaimer: I'm obviously not certain that his intentions were to abduct and murder me, but the fact that I had to worry about that was the reason I felt the need to write this piece.
Before this experience, I was always a pretty paranoid person, but this was the final straw that made me realise I need an emergency file.
What is an emergency file?
An emergency file is a document filled with all of your crucial information, so if anything goes wrong and you go missing, your loved ones will have somewhere to start.
My boyfriend and my sister, the two people who I would call in case of an emergency, don't actually know the address of my workplace, let alone the travel routes I take on a daily basis. This is pretty concerning if I ever get injured on my way home from work and can't contact anyone.
Why do I need one?
I'm not just a crazy person who thinks someone is going to murder me. This file is also really handy if you have an accident, get lost, have a serious injury or any major life changing event. If your loved ones can easily access this information, they can get help much quicker because they won't be trying to guess your Facebook password.
What should I include?
What you include in your emergency file is completely up to you. I work a full time office job and catch public transport every day, so I include my work schedule and bus/train routes. I don't really socialise with anyone that isn't my boyfriend, my work colleagues/close friends or my sister, so I probably wouldn't bother to list any potential contacts (because the person reading it already knows that), but if you have a wide circle of friends, or enemies, include some brief descriptions and contact details.
Important Information To Include In Your Emergency File

Basic Information:
Copy of your birth certificate
Copy of your driver's license
Copy of your passport
Address
Date of birth
Height
Approximate Weight/Build
Tattoos/Piercings
Hair colour
Eye colour
Distinguishable features
Phone number(s)
Health:
Any allergies or sensitivities.
Pre-existing medical conditions.
List of your doctors/specialists and their contact details.
Medications prescribed.
Mental Health:
Have you ever experienced significant feelings of depression or had suicidal tendencies?
Do you have any mental illnesses?
Are you suspected of having any mental illnesses that are not yet diagnosed?
Work:
Address of your workplace and any subsequent places you visit for work. (Does your S/O or family member even know the street address of your work if they don't drop you off or pick you up?).
Contact details of your boss and closest work colleague
Are you contactable during the work day? When? How?
What is your work schedule? Is it fixed or variable?
Do you have any leave arrangements coming up?
Transport:
Do you drive a car? List the registration number and make/model of any cars you regularly drive.
How often do you drive?
Do you regularly use Uber/rideshare apps? List your log in details.
Do you regularly catch public transport? List the routes you regularly use and when you use them (morning/night).
Accommodation:
Is there any other addresses you regularly reside at? For example: your partner/friend/parents house.
Social:
Who are the top five people you communicate with? What are their addresses and phone numbers?
Is there anyone in your life that makes you feel unsafe? List them
Other people you communicate with on a regular basis
Accounts:
List the log-in details for all of your social media accounts (Facebook, Twitter, Instagram, tumblr, Snapchat).
Are you active on any dating sites/apps? List the log-in details.
Email addresses.
Find my iPhone/iCloud log-in details.
List all bank accounts.
List all insurance policies/details.
Any other important account details.
What did you include in your emergency folder? Tweet me your thoughts and suggestions @lavoursaurus.