How a Missing Child from a Murdered Couple Was Found Forty Years Later
The Murder of a Young Couple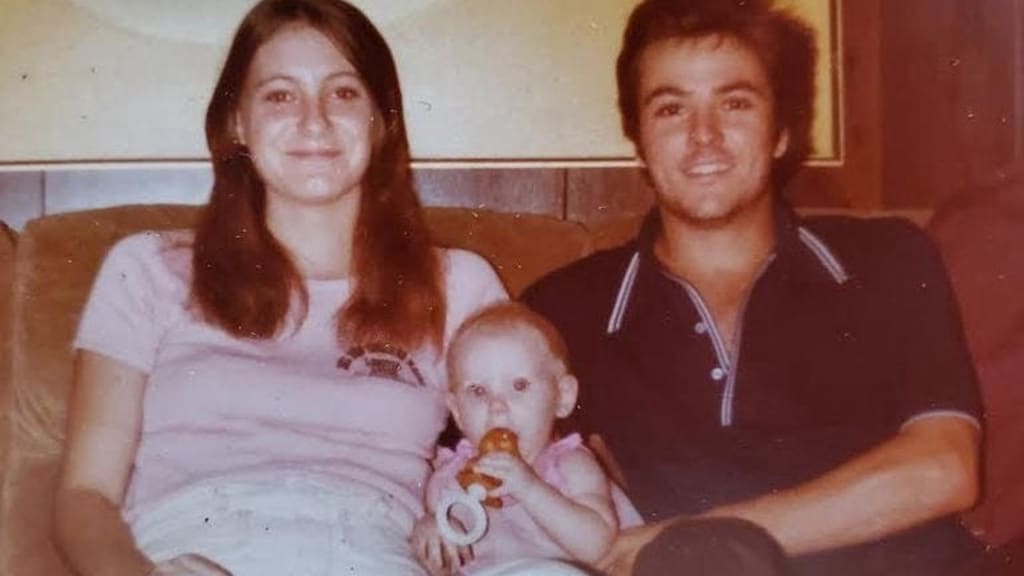 In January 1981, a young couple was discovered murdered in a wooded area near Houston, Texas. The couple had no identification; after much investigation, they were classified as John and Jane Doe. Their identity was a mystery, so was the family that may be missing them.
Nearby, a mother called Donna Casasanta received a strange phone call about her older son and his wife. A woman identified as 'Sister Susan' said that her son Dean had joined a nomadic religious group.
Dean and his wife Tina had renounced all their possessions. They lived with the rest of the group. The group practised segregation of males and females and were strict vegans.
Casasanta was informed that she could meet some group members who would hand over Dean's car in return for some money.
Casasanta informed the police who attended the meeting at Daytona Beach Track. They were met by three women wearing white robes and barefoot. Despite arresting and questioning the women, it is unknown what happened there.
In 2021, forty years after the murder, two genealogists decided to investigate the John and Jane Doe case in Texas in 1981. They identified the two murder victims as Dean and Tina.
The authorities informed the family that it looked likely they were already dead when the meeting occurred.
The identification allowed the family some closure about what had happened to the young couple. However, it prompted one massive question. Where was their daughter Holly, who was a baby when the couple died?
The Missing Baby Holly
On investigation, it was discovered that the same three women who came to the meeting had left Baby Holly at a church in Arizona. Her birth family were frantic to find out what had happened to her.
Authorities discovered that Holly had been adopted by a couple soon after being left at the church. The officers didn't believe that the couple had been related to the killing. They would have been unaware of Holly's background.
Although this gave the family some closure, they always wondered what had happened to their baby girl.
Finding Baby Holly
They luckily did not have to wait long. At the same time that the couple was being identified as the murder victims, Texas Attorney General had launched a Cold Case and Missing Persons Unit.
They started to investigate and soon identified what had happened to Holly. She was a mother of five who was completely unaware of her history.
Holly, to date, has not released a statement; she is said to be coming to terms with everything. She has, however, met her birth family virtually.
When I first saw her, I wanted just to grab her up and hug her. Because I remember holding her when she was a little baby. - Casasanta told The Independent
Unsolved Murder
Although, to a certain extent, the story has a happy ending. The authorities are keen to stress that there is still an unsolved murder to investigate.
Little is known as to who or how the couple was killed. It is possible they were killed in front of Holly, and she can not remember.
The religious group that contacted the family initially seemed to have vanished. Little is known except that they travelled through the states of California, Arizona, Texas and Yuma.
The authorities state that they are eager to speak to anyone who may have information about who killed the couple.

Originally published at https://www.murdermayhem.uk on August 29, 2022.
If you enjoyed this article, please subscribe to my writing, share it and give it a heart. As a writer tips and pledges mean a great deal to me, so a massive thank you if you send one.
About the Creator
I know where the bodies are buried and I'm not afraid to tell you - author of True Crime, History and Fiction. Find me on Twitter [email protected]
Or find my crime magazine here - https://www.murdermayhem.uk
Reader insights
Be the first to share your insights about this piece.
Add your insights