High Stakes
A Gamble You Don't Want to Take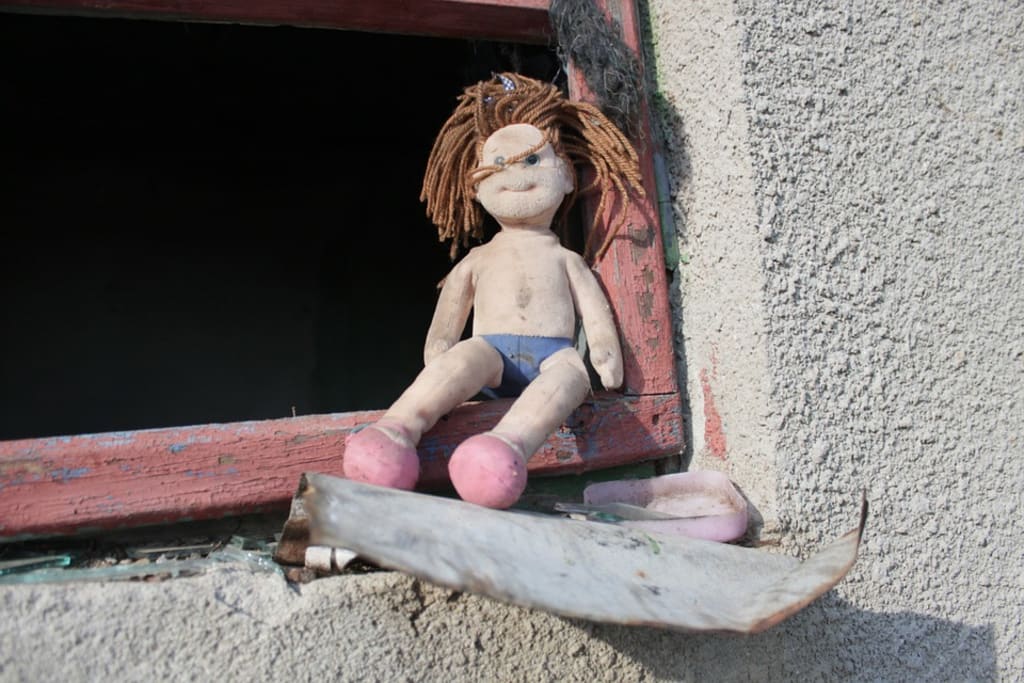 For the past several weeks, the Houston Police Department has been working a missing persons case involving a four year old girl. Almost immediately, the stench from her mom's fiancé's story was putrid and from the outside looking in, it appeared that the mom was either covering for her now former fiancé or she was directly connected to the disappearance of her daughter. As hours rolled into days and days into weeks, it became more and more apparent that the beautiful little girl that haunted many of our dreams, more than likely, would never be returning home.
Still, photos and interviews of what seemed to be mom's forced attempts at conjuring up any kind of real emotions for her baby girl heightened tempers and fueled desires to bring this baby home. That coupled with tales of past abuse, including a recent brain surgery as a result of suspected abuse, drove people out to fields to search, and onto their knees to pray for a miracle, but as his story fell apart and her abandoned car was found, with no signs of the missing four year old, all hope seemed to fade away.
It was reported by the ex fiancé that he was on his way to pick up the child's mother from the airport after she had been out of town to attend her father's funeral. It's important to note that the mom reportedly found some disturbing photos and text exchanges between her fiancé and another man prior to leaving for the funeral. In her irrational mind, it was a good idea to not say anything as soon as she found evidence that he may have been living a secret lifestyle, but to wait until she was alone at the airport and confront the man that Child Protective Services allegedly suspected of causing the child's previous injuries, via text message. Are you kidding me? After she confronted him, again I must emphasize via text, she stopped responding to his messages and would not answer his calls, essentially cutting off all lines of communication with the man that she entrusted to care for her daughter while she was away.
The night she returned, he never showed up to pick her up from the airport and by then, he wasn't answering her phone calls either. She claimed to have gone to the apartment they shared after having to call her mother to pick her up, but was not able to get in. That means that she still had not spoken to her daughter right? Right. It wasn't until the next day that she was able to get some answers. On the way to the airport, he pulled over and was confronted by a group of men in a truck, a comment was made about the little girl by the men, he was attacked and left unconscious, and when he did come to, both the little girl and the car were gone. He walked several hours trying to get someone to help him with no luck. Finally he made it to a hospital (on foot) and recounted the story there and a missing person's report was finally filed the next day after his "attack."
The already ridiculous story start begins to unravel when images from surveillance cameras show him being dropped off at the hospital. So much for the pity I'm sure he hoped to receive after having to walk for four hours trying to get help for him and his son. That's another bit of information to note, their younger son was with him the whole time that this crime was supposedly taking place, which means that everyone made it out of the ordeal safely except the four year old girl. Huge red flag! Other images provided by a neighbor in their apartment complex show the little girl tagging along behind him several days before, unknowingly heading into danger. Strangely enough she's never caught on camera exiting the home after that but he is. Footage of him walking out with a laundry basket containing a garbage bag surface. My heart sank into my stomach watching him slowly carry what was sure to be the missing little girl off to God knows where to dispose of her body.
Just a few days ago, he confessed. He had killed the little girl "by accident" and had driven tiny her body, concealed by a big black trash bag, to Arkansas. He returned to Houston, concocted the story of kidnapping and assault and waited, I'm sure for the media coverage to die down, for the memories of innocent little girl to slowly fade as life continued for every one else, and for him to get off for her brutal murder. Horrific details began to surface about past and present abuse that she suffered at the hands of her step-father and sadness turned into rage towards him and the mother that seemed to have allowed the abuse to go unaddressed.
This leads me to my purpose for recounting this story. This is an ongoing investigation and although no one can convince me that he is, the presumption is that he's innocent until proven guilty, so I'll wait for justice to be served but in the meantime, I have to say that our children deserve so much more from us. They truly are our most precious, irreplaceable gifts. It is our duty as adults to love and nourish them, care for and protect them, listen to and pay attention to them, speak up and advocate for them. In this age of technological advances, parents can pin point the whereabouts of their children at any given time, with virtually no effort at all. There's absolutely no reason for this baby to have gone off the radar for several days with no one being alarmed or alerting the authorities. There's no reason for multiple unexplained injuries to go unaddressed, there's no reason to trust someone with your own flesh and blood that has proven themselves incapable of being trusted, there's no reason why the body of this little angel should have been found scattered and strewn about, alone and discarded like trash. She was a treasure, even if they did not value her life, she was a hero for withstanding all that she did at the hands of these people, yet still somehow found the strength to let her inner light shine through her soul and out to the rest of the world in every picture that was distributed when bringing her home was still a dream. There's no reason for us to gamble with the lives of our loved ones by putting their safety in the hands of unsafe people, and there's no reason for this story to not be rare instead of the norm. Once they're gone, all the hoping wishing and praying won't bring them back. This was a senseless tragedy that is repeated far too often. We must figure out how to bring it to and end because with the alternative, the stakes are too high.
investigation
About the author
@momstruisms_
An author who's sole purpose is to motivate, encourage, uplift, inspire, intrigue & transform with wit, sincerity & love. Follow Nicol Kroy as she infuses your isms with a dose of truth that'll leave you wanting more❤️.
Reader insights
Be the first to share your insights about this piece.
Add your insights