Hidden Crimes Without Punishment: Hollywood's Romanticizing of Toxic Sexuality
How Lifetime's 'Surviving R. Kelly' Docuseries Empowers a Formerly Accused Child Molester and Relegates His Victims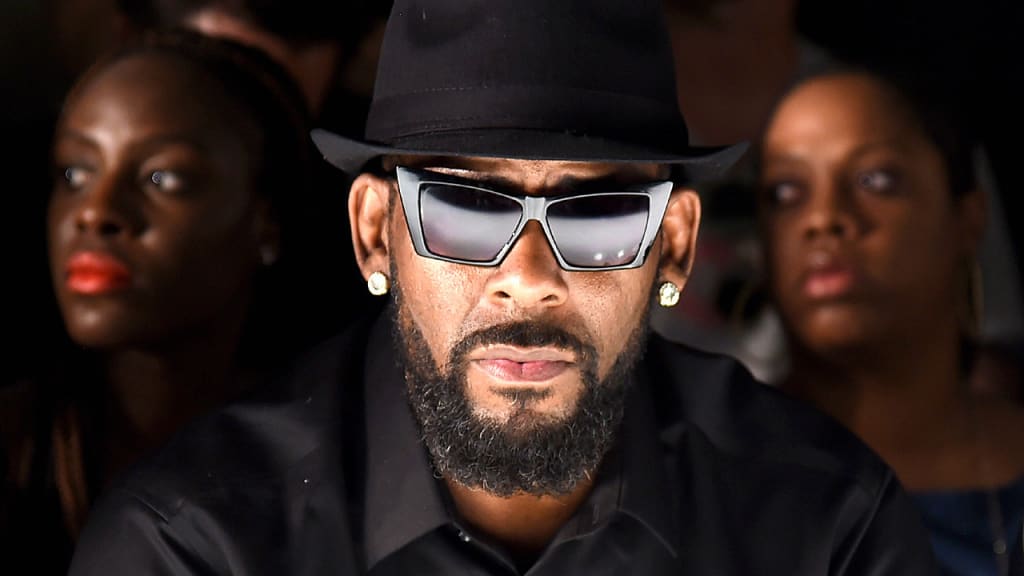 Getty Images
Disgraced R&B legend R. Kelly has been making negative headlines for a better part of the last 25 years over controversial activities, which made him known as a shadowy sexual molester of underage girls in the dark.
However, later in his career, at the beginning of 2003 under the bright lights of justice, the then 36-year-old singer and composer's storied and sadistic folklore reached a fever pitched when the 12 Play performer was arrested and subsequently indicted on almost two-dozen criminal charges, which outlined the production and possession of illicit photos and videotaped child pornography that depicted disgusting episodes of Kelly engaging in repeated acts of sexual molestation with what clearly on camera appeared to be underage girls.
In 2019, R. Kelly's perverse reign of cadaverous capers has been propelled to the forefront again. On January 3 of this fresh, new year, the Lifetime television network debuted a multi-part docuseries called Surviving R. Kelly. This straight-to-TV film project gives a layered and star-studded account of the now 51-year-old entertainer's macabre life of illicit sex, serial abuse, and textbook Hollywood-style exploitation. Here's my take.
First of all, I will NOT be watching Lifetime's Surviving R. Kelly docuseries and have NOT watched it so far. I refuse to support a serial statutory rapist in ANY form. Though the press is bad, watching him on TV fattens this exploitation engineer's pocketbook in some form or fashion. Also, the social media pandemonium that I've seen ensue over this Lifetime-produced abomination on television is unfathomably sick.
The vast majority of the people who have always defended this pariah are black women, the very demographic that makes up the overwhelming majority of his fan base. But here's something that's even sicker.
All of R. Kelly's alleged and actual victims are young black women and black girls. The gruesome truth is that a significant percentage of the black women who cherish, love, dance to, and have relations to his music have had a rapist animal just like him sexually exploit them at some point during the days of their younger years of life. It's a perverted, infatuation-laced spell that these women supporting R. Kelly are under that goes beyond them just enjoying his music. Like real cult followers, they have also consistently come to their abusive influencer's rescue in hard times.
The case of black women romanticizing the demented allure of R. Kelly exposes the dangerous normalization of rape culture that the entertainment industry grossly perpetuates. However, this toxic normalization isn't just limited to Hollywood. It exists in the poorer urban communities of America and within the shattered domestic framework of the black American family.
This covertly normalized toxicity is compounded by the fact that young black women and girls are regarded as overly developed, loin-pleasing animals by the American criminal justice system, which is why R. Kelly was exonerated at the end of his criminal case in June 2008. This was roughly six years after prosecutors in Polk County, Illinois began the process of putting the "I Believe I Can Fly" singer behind bars.
I'm ready to be labeled as a psychopath for saying this but I must express it, even though it goes against all the mainstream's generally-accepted religious orders, legal standards, and moral guidelines. If sexual brutalities against our black women and girls are essentially crimes without punishment, justice must be delivered covertly, as well as independently, in a manner that victimizes these predators, terrorizes them into submission, and eliminates them forever. I have female relatives in my family who have been victims of sexual assault.
I'd be remiss by going on without telling you that my blood dangerously boils knowing that the perpetrators of those crimes are alive. Being miserable in the free life or living locked in prison is not enough for these serial killers of girlhood innocence and the healthy sexuality of young adult females. R. Kelly shouldn't have free reign to consolidate his financial power and expand upon his popularity. R. Kelly should be getting bloodily tortured by his fellow inmates inside a gangland-governed world where men like him get no honor.