Henry Cavill Hunts Down a Dangerous Criminal Mastermind in 'Night Hunter'
The Man of Steel leads a star-studded cast in this impressively polished rollercoaster ride of a serial killer movie.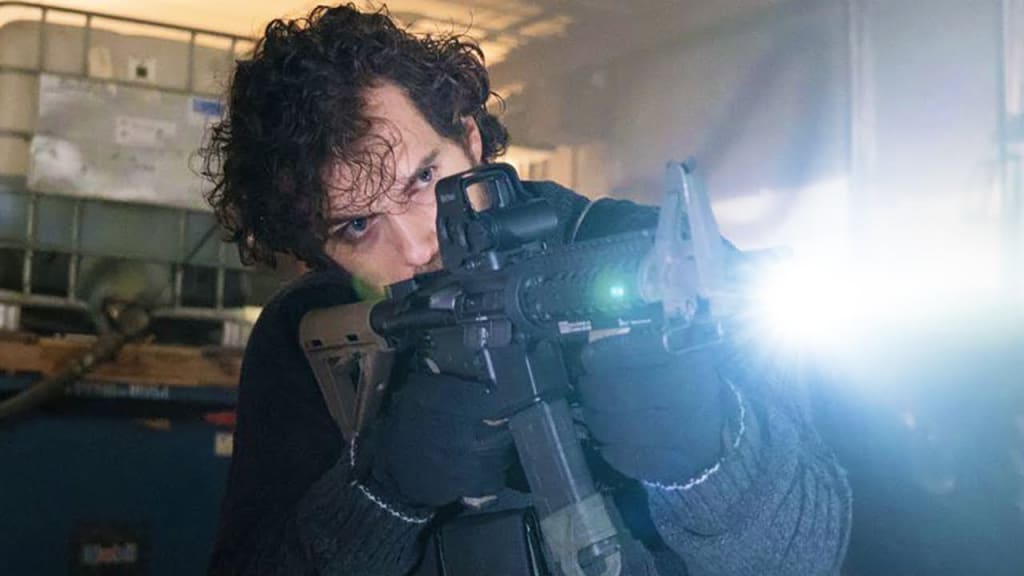 There is no question that Henry Cavill is one of the games biggest actors today, and he shows little signs of slowing down. Ever since he first came on the scene with Showtime's The Tudors, it was pretty obvious this man was destined for bigger things. And that is precisely what has happened since the period drama.
He has suited up as the Man of Steel to launch DC comics shared cinematic universe, played a total badass in Mission: Impossible—Fallout, and will next star in Netflix's The Witcher, based off the very popular video game and book series. After being a member of Kinng Henry's Court, Superman, a spy, and a monster hunter, what could Cavill possibly get into next? How about a police detective trying to stop a serial killer who keeps racking up victims even though he is behind bars? Well if that is the case, then you will want to check out his latest cinematic endeavor, Night Hunter.
Formerly titled Nomis, Night Hunter has been described as an action-packed twist-filled thrill ride that will shock you at every turn. Cavill leads the way in the film playing weathered policed detective Marshall. He stars alongside the incredibly talented Sir Ben Kingsley who plays Cooper; a former judge turned vigilante in the wake of a family tragedy. Their paths cross when a seriously troubled man named Simon, played very convincingly by Brendan Fletcher, is arrested and jailed after being connected to a series of female abductions and murders. One would think the nightmare would be over now that this menace to society has been apprehended by those who protect and serve. Unfortunately for Cavill and company, that is not the case regarding this sinister psychopath.
From prison, the murderer masterminds a series of deadly attacks, and it becomes a race against time for Marshall, Cooper, and the entire force to stop him. Attempting to help them in this challenging endeavor is Rachel, played by Alexandra Daddario, who has the dangerous task of getting inside Simon's head to figure out how he is pulling off what one would consider being impossible given his incarceration. And they don't have much time as the killer continually reminds them that the clock is ticking and the more time they take will only result with a higher body count. The only way to win this deadly game is to get inside the mind of a killer, but will they be able to do so in time? Also along for the ride in this pulse-pounding thriller is Stanely Tucci, Nathan Fillion, and Minka Kelly.
Cavill has teamed up with Tom Cruise, Wonder Woman, and even the King of England, but seeing him team up with Kingsley to take down a murderous mastermind is probably his best combo yet. From the looks of the trailer, the 36-year old British actor is permitted to showcase his tough-guy side while also flexing his drama muscle, undoubtedly resulting in another excellent performance. And the critics seem to think so as well because the film has received some solid feedback, leading me to believe it will not only be a compelling watch, but it will also keep viewers on the edge of their seats right up until the shocking final moments. Night Hunter is packed to the brim with thrills, chills and a solid list of players that make this impressively polished rollercoaster ride of a serial killer movie one you won't want to miss.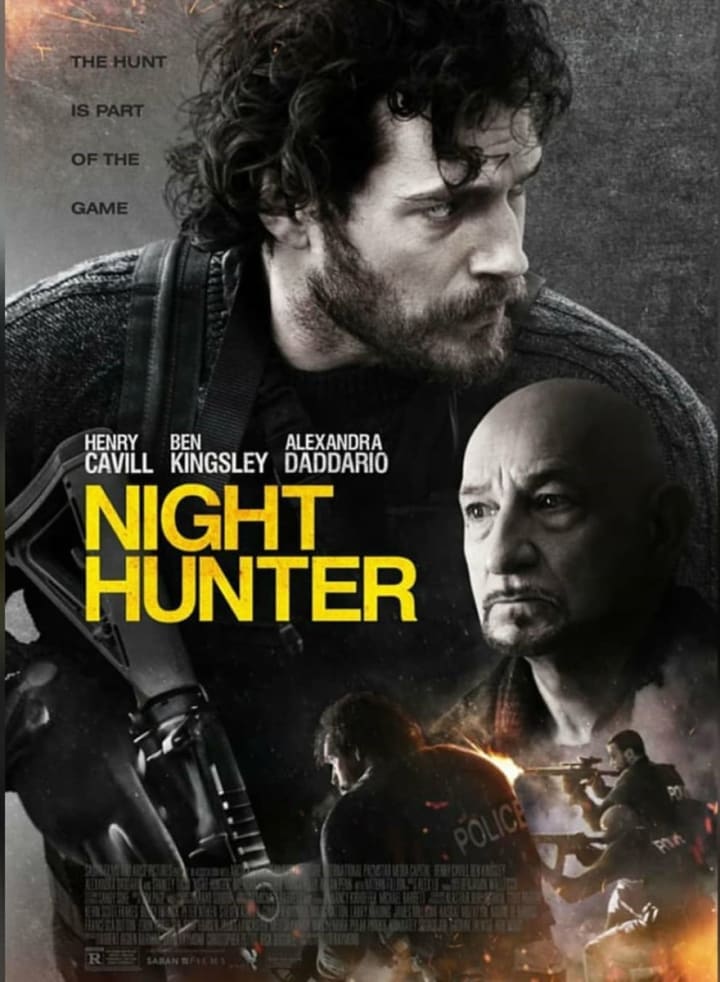 Night Hunter is currently available exclusively on DirectTV and will arrive in theaters and On Demand starting September 6.