Girl Fight Gone Wrong
These are stories how these girl fights over a boy turned murderous.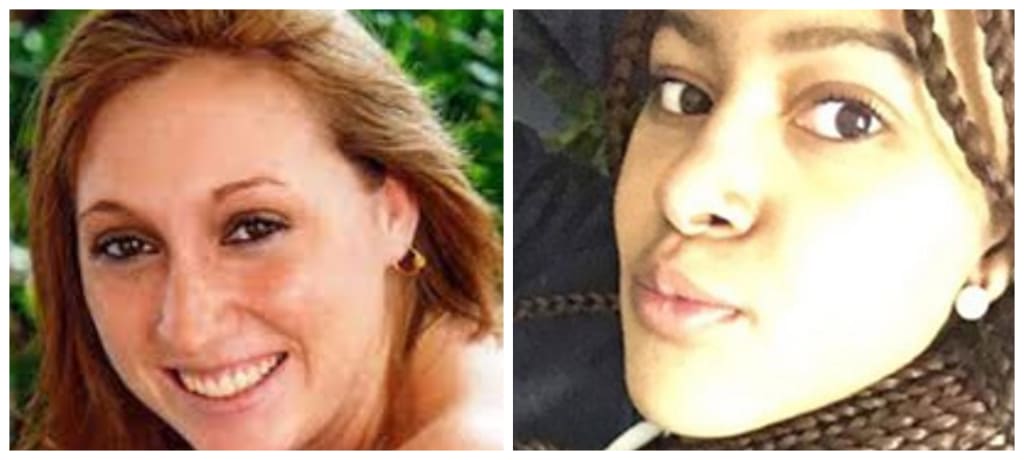 Sarah Ludemann and Amy Joyner-Francis
These are the stories of girls fighting over a boy which turned deadly. Two young girls both involved in a fight lost their lives. Eighteen-year-old Sarah Ludemann from Florida found love with a bad boy until she found out he was dating another girl. Sixteen-year-old Amy Joyner-Francis from Delaware was confronted by three girls in the school's bathroom over a boy who supposedly likes her. One a love triangle and Another what seemed to be a crush or a misunderstanding. Those fights would later end in a horrible nightmare.
This is how the fights unfold.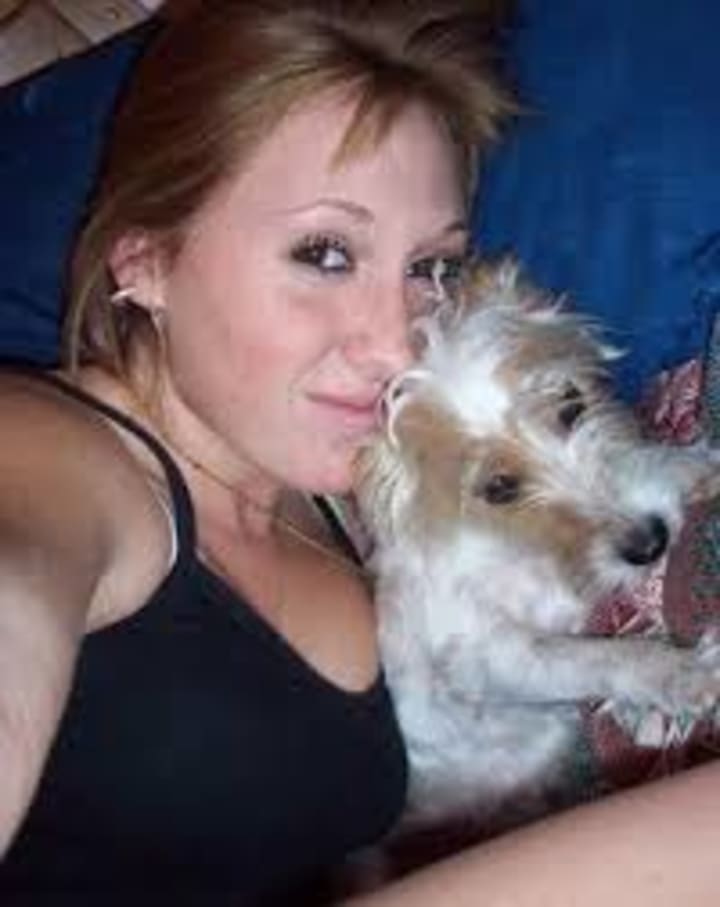 Sarah Rose Ludemann was born on December 7, 1990, in Pinellas Park in Pinellas County, Florida. She was the only child of Gay Ludemann and the late Charles M. Ludemann, a cab driver. Her parents had wanted a child for a long time and were overjoyed when they had Sarah. She was a bright and meritorious student, making straight A's and dreams of being a veterinarian. Ludemann never had a serious relationship while she was in high school until she met her first love Josh Camacho at Chick fila where he works as a fry cook. According to friends of Sarah, Josh was working in the kitchen, he sees Ludemann and her friends serve their food with his scent of french fries then winks at Sarah. Sarah starts to blush, gets a napkin and pen writes down her number.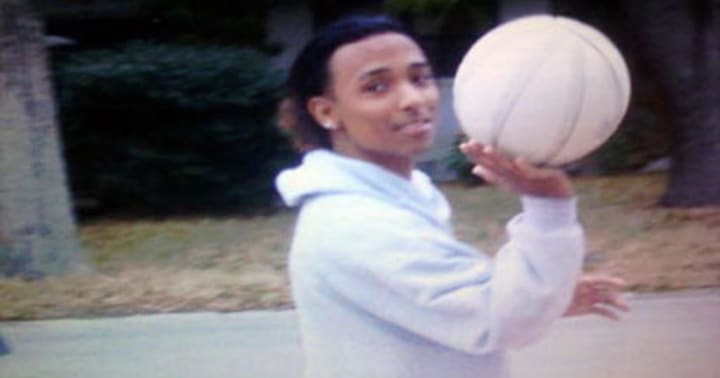 The two starts to date however Camacho is a bad boy who likes to smoke weed and post pics on Myspace with guns. Apparently, Sarah didn't even care about his demeanor and tends to like it until she found out he was seeing another girl named Rachel Wade, a high school dropout and a waitress at Applebees.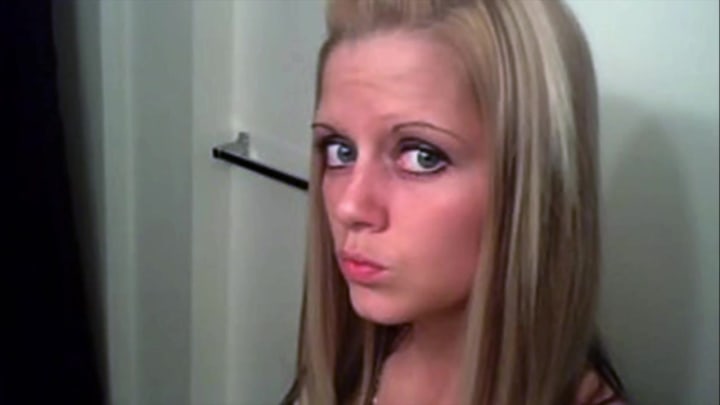 Throughout his relationships with them, he would go back and forth on the two girls, forcing both of them to dress decently making sure they don't get attention from any guy. Rachel has known Josh since elementary school and met him years later through an ex-boyfriend and the two started hanging out. Ludemann wasn't fond of him messing with Wade since he is her first boyfriend. Ludemann dropped her studies at her current high school and transferred to Pinellas Park High School to be closer to Caumacho but she continued to fight with Rachel. Mr. and Mrs. Ludemann wasn't happy with Sarah's decision but still clung tightly to the hope that Sarah would someday "see the light" about Joshua and things could get back on track. The love affair grew more intense between the two ladies. The ladies would exchange threats with voicemails and ended up harassing each other. For instance, Ludemann and her friends pick the song Brooke Valentine's "Girl Fight" and sang the song, pointing at Wade and taunting her while she was working.
Apparently, Josh didn't care and let the girls go at it. He continued to mess with Rachel and Sarah. Wade would grow angrier when she finds a photo of Sarah and Josh together as "cute" couple and leaves a nasty, angry threatening voicemail.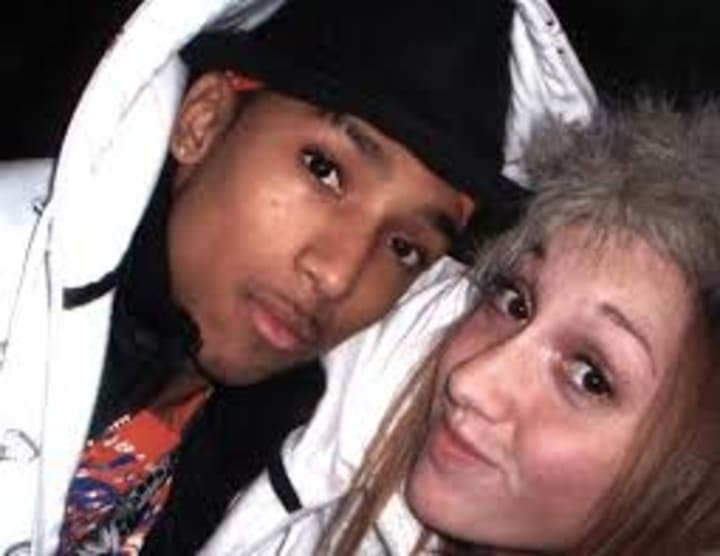 Rachel Voicemail:
"I'm going to f---g murder you. You better watch your back, I'm going to wait outside your house. You're still living with mommy and daddy and your stupid curfew. Why would Josh want you when he has me? I'm gonna beat your a--. Wait for me. I'm gonna beat your a--."
Amy Joyner-Francis was born on March 8, 2000, in Newark, Delaware. Several classmates describe Joyner as a kind student who never wanted trouble with anybody.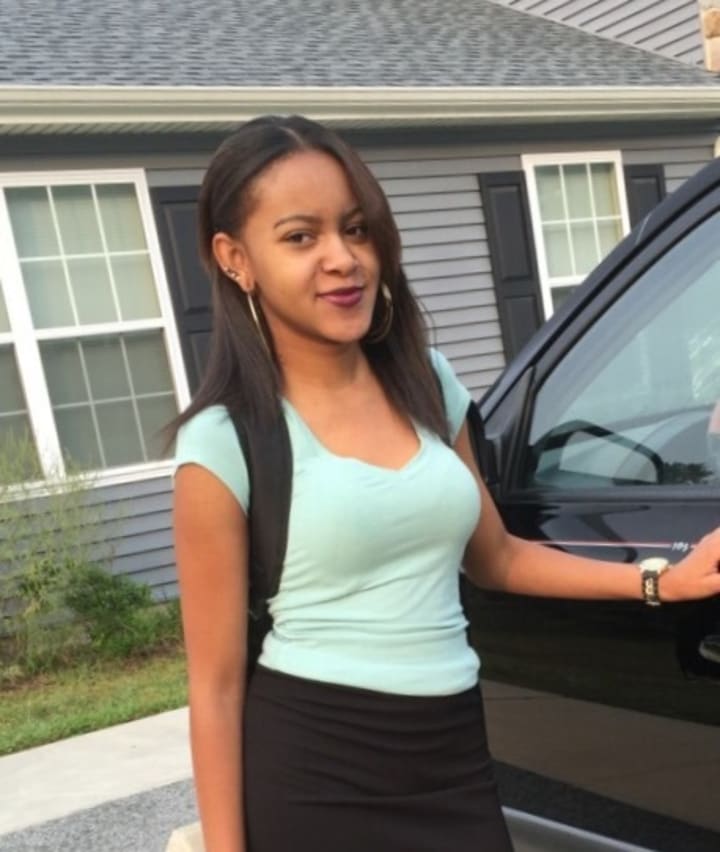 April 14, 2009
It was the evening of April 14, 2009. Wade was alone in her apartment waiting for Camacho. Camacho was watching movies with Ludemann. While Wade was outside walking her dog, she heard a car honk, and she stated that Ludemann yelled "Stay away from my man!" Wade said that she was scared and that she decided to call Javier Laboy, an old boyfriend. He told her to come over to his house. She got her purse, opened a kitchen drawer, and pulled out a steak knife. At 11 p.m., Wade approached Camacho's house. He and Ludemann were inside playing video games. Wade sent Camacho a text message telling Wade to go home. Witnesses later testified that they overheard Wade threaten Ludemann on speakerphone "I'm going to stab you and your Mexican boyfriend." Just before midnight, Camacho's sister asked Ludemann for a ride to McDonald's. Ludemann saw a friend at a stop sign who told her Wade was at Javier Laboy's house. Ludemann decided to confront her. As she was driving, Wade called her and yelled "I'm going to stab you! You and your Mexican boyfriend!" Ludemann arrived at Javier Laboy's house and saw Wade speaking with him and their friend Dustin Grimes.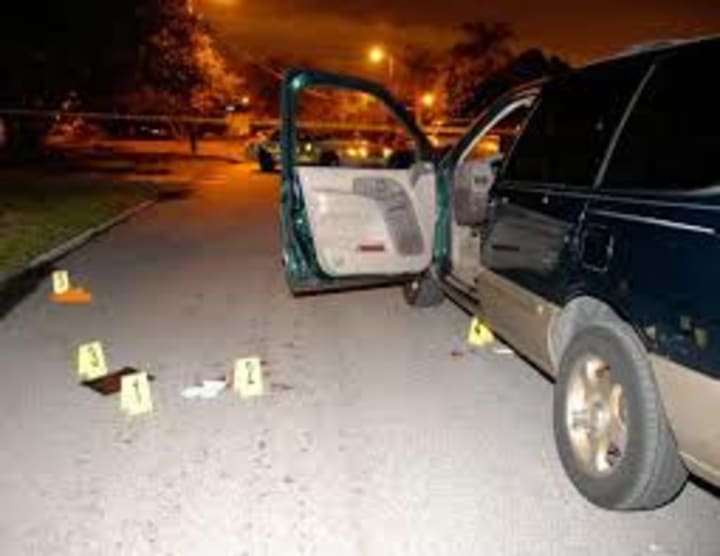 Before Wade left the house, she took a steak kitchen knife to protect her safety fearing that Sarah would attack her.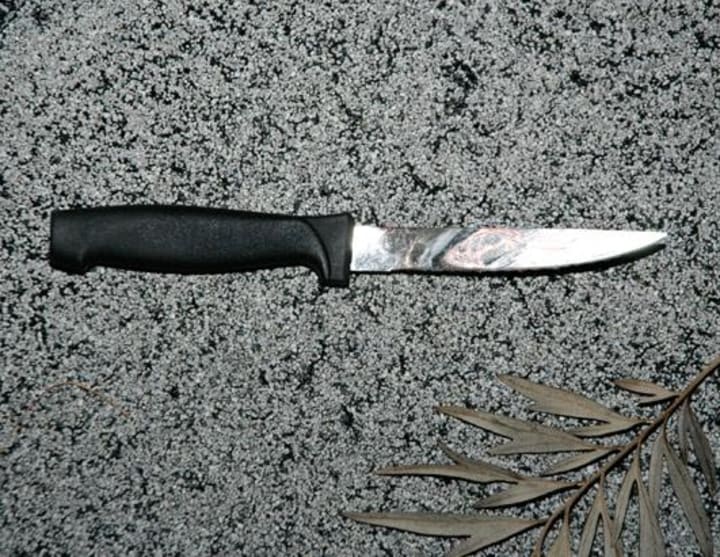 Wade testified that Ludemann slammed on her brakes, nearly hitting Wade and stormed out of the car with her fists flailing. Wade said that she was fearful when she stabbed Ludemann's shoulder and chest, one blow punctured her heart. However, authorities and the prosecution's witnesses said that Ludemann did not get a chance to leave the van and that it was Wade who approached and attacked Ludemann. Now wounded Ludemann takes her phone and calls Camacho by saying: "It hurts!"
No lie, no offense that was dumb to call him.
Ludemann lies dying on the ground trying hard to breathe with blood on her. Her friends grew concerned and calls for help. Police and Paramedics arrived taking Ludemann to the hospital while Wade arrested and taken for questioning. Ludemann died from her wounds. While Wade was taken into custody the police informed her that Ludemann died at the hospital. Wade sobs hearing the tragic news.
April 21, 2016
It was the morning of April 21, 2016, Amy was in the bathroom when she was confronted by three girls. It is unknown what precisely happened between the confrontation and the attack. A video captures the girls attacking Joyner-Francis. Joyner-Francis lay on the floor of the bathroom as her breathing labored and eventually lost consciousness. Joyner-Francis was found in the bathroom and was flown by a state police helicopter to Nemours A.I. DuPont Hospital for Children in critical condition and was pronounced dead. The families of Joyner-Francis were informed of her death.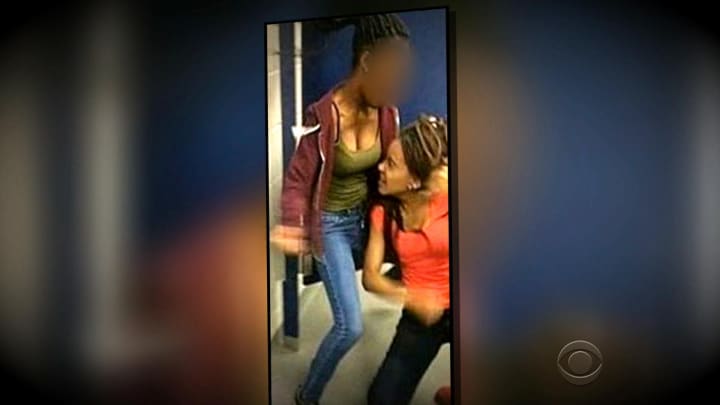 Howard High School of Technology in Wilmington, Delaware was immediately closed on Thursday following the news of Amy's passing. The goal was to allow students and staff the opportunity to mourn the tragic loss of her short life, while also providing investigators the chance to get to the bottom of what happened. The vigil was held at the school. Late PnB Rock also attended.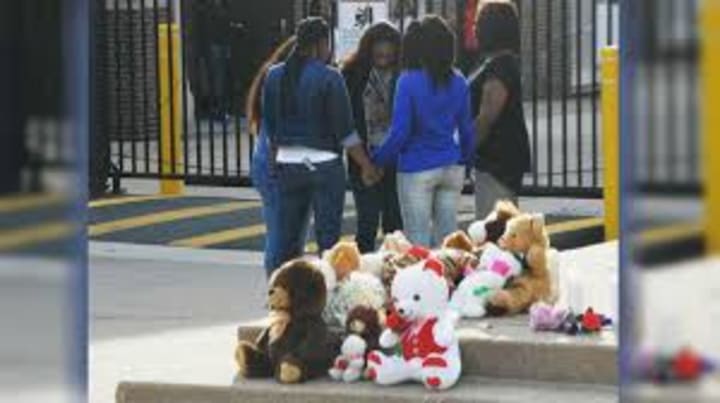 Rachel Wade was charged with the murder of Sarah Ludemann. Her defense counsel claimed that she had acted out of self-defense when Sarah approached her in the vehicle and nearly ran her over. The prosecution claimed that it was Rachel who had initiated the fight and stabbed her even before Sarah could get out of the car. In the end, Rachel was convicted of second-degree murder and handed a prison term of 27 years in September 2010.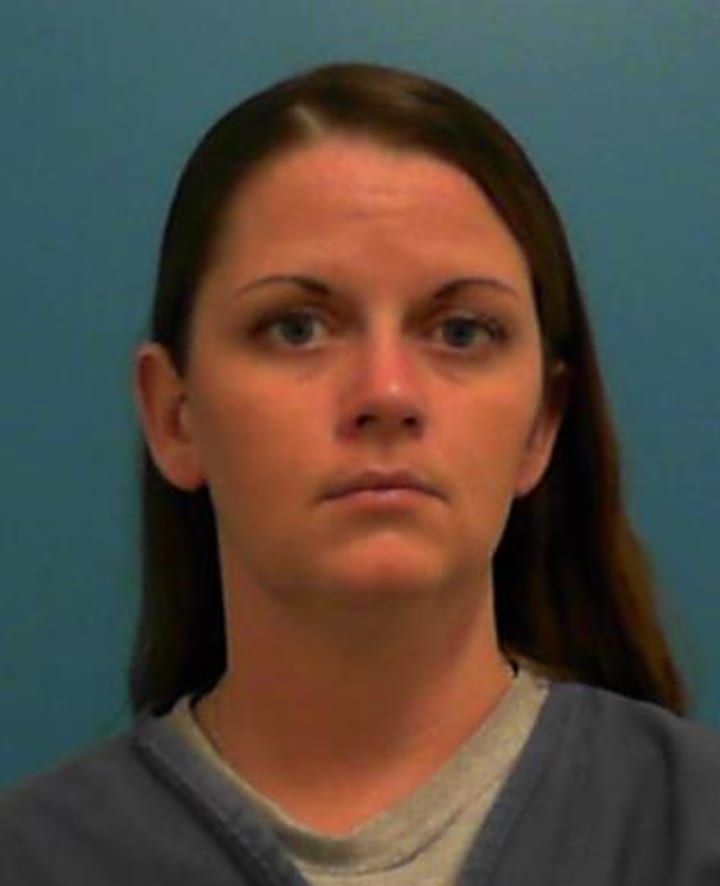 Joshua Camacho was sent to New York by his parents to live with a relative following the media frenzy that broke out when the crime watched the fancy of the public. However, acquaintances claim that he was still around and had even briefly patched up with Erin, who was bringing up their toddler, after the stabbing murder. He keeps a low profile and avoids reporters, speaking in public only once when he took the stand in Rachel's trial. Camacho felt devastated about what happened to Sarah and only said he never was in a relationship with her or Wade he was just "messing" with him. Wade regretted what she had done to Ludemann and wished that the two should have talked it out instead of fighting over him. In 2022, the feud between Rachel Wade and Sarah Ludemann served as the inspiration for the Lifetime film He's Not Worth Dying For as part of its "Ripped from the Headlines" feature film series. It stars Rachel Boyd as Isla Masters (who is based on Wade), Hilda Martin as Grace Heinemann (who is based on Ludemann), Robin Givens as Cher Heinemann, and Lachlan Quarmby as Jake (who is based on Joshua Camacho).
Trinity Carr, Zion Snow, and Chakeira Wright were arrested and tried as juveniles instead of adults. The video of the killing and social media comments were used as crucial evidence, including a comment that one of the girls made on social media about Joyner-Francis's death, saying, "Fuck This Retarted [sic] Nose Having Ass Bitch, She Ugly. We Made Sure We Killed That Bitch! #ripamy Bitches." The comment was considered a confession by the judge. On April 13, 2017, Carr was found guilty of both counts of criminally negligent homicide and third-degree criminal conspiracy and Snow was found guilty on the count of third-degree criminal conspiracy. Judge Coonin commented that, "beyond a reasonable doubt, the death of Amy Joyner-Francis was caused by the action of Trinity Carr." It was determined that Carr and Snow had planned the attack 20 hours prior to it occurring. Wright was found not guilty of third-degree criminal conspiracy, with Judge Coonin saying that the evidence that Wright took part in planning the attack was "insufficient". Coonin also noted that Wright had attempted to pull Carr off of Joyner-Francis after the attack ensued. Carr was sentenced to 6 months in rehabilitation service, 500 hours of community service, and probation until age 21. She did not face jail time as the prosecution had sought. Snow was sentenced to 18 months of community supervision and 300 hours of community service.
Source
CNN
ABC News
Hopefully, Rachel and those girls who attacked Amy learned their lessons.
Lesson Learned: Never fight over a boy! Fight him instead of each other because it is not worth it.
Read my next story on Shanquella Robinson
#JusticeforShanquellaRobinson
About the Creator
Hello, My name is Gladys W. Muturi. I am an Actress, Writer, Filmmaker, Producer, and Mother of 1.
Instagram: @gladys_muturi95
Twitter: @gladys_muturi
Facebook: facebook.com/gladystheactress
YouTube channels in the works
Reader insights
Be the first to share your insights about this piece.
Add your insights