FBI Reports They Are Looking Into 500+ Leads In The Nashville Explosion
The FBI are currently working on trying to identify those responsible for the blast.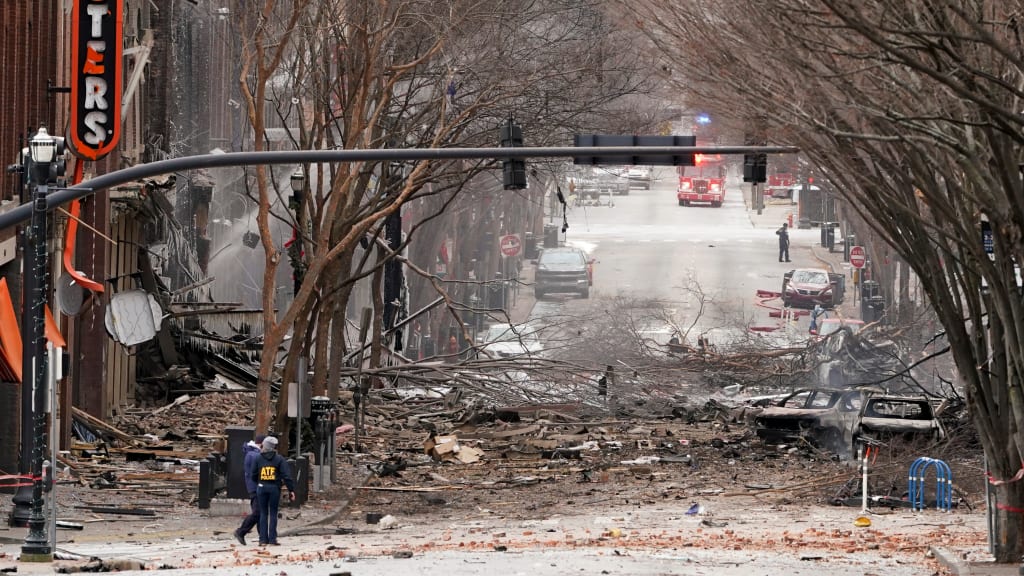 The aftermath of the explosion in downtown Nashville.
FBI Reports They Are Looking Into 500+ Leads In The Nashville Explosion
The FBI are currently working on trying to identify those responsible for the blast.
The FBI, along with law enforcement partners, recently reported that they're looking at several different suspects in their investigation of the explosion that went off in Nashville on Christmas day.
Law enforcement claimed they are investigating over 500 leads and are following up on those as they attempt to identify those who are responsible, along with figuring out their motivation behind detonating the explosive. The FBI's Behavioral Analysis Unit in Quantico is involved with the investigations.
"We can't confirm any individuals or anybody we've identified," Douglas Korneski, the special agent in charge of the FBI's Memphis Field Office, was asked by reporters on Saturday if officials have identified any person of interest that could be involved with the bombing. He said they couldn't confirm anyone at this time. Korneski added, "There are a number of individuals that we're looking at. So, at this point, we're not prepared to identify any single individual."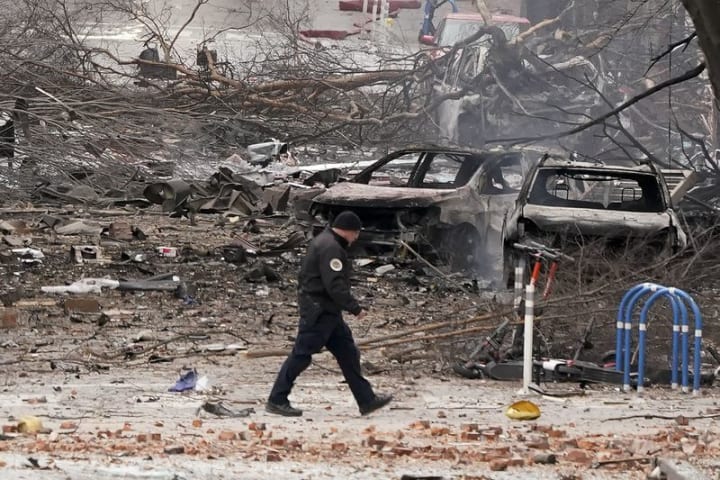 When he was asked if officials are actively looking for a person, he said, "We don't have any indication that we are looking for another subject, but, again, there's 500 leads we're running through, so there's all kinds of individuals we're looking for."
Possible human remains were found at the blast site. Officials are currently still working on identifying those potential remains. Numerous officials at a press conference believe there is no active threat to Nashville, and that no other detonation devices were found after a sweep was conducted over the blast site.
Nashville Police Chief John Drake stated, "Nashville is safe. We feel and know that we have no known threats at this time against our city."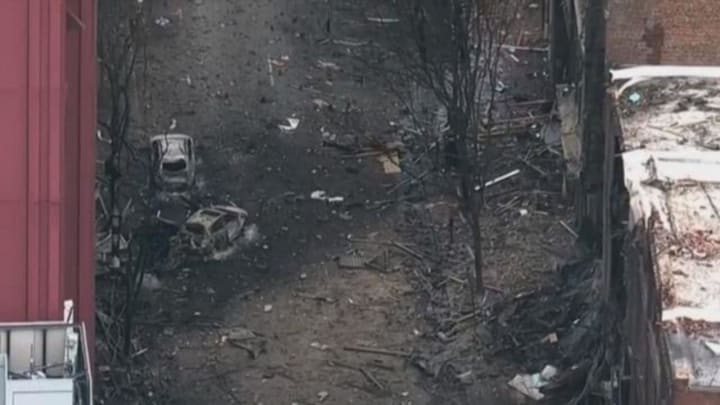 "We're looking at every possible motive that could be involved, including possibly a targeting of the AT&T building," Korneski said. "I am fairly confident we will be able to identify an individual and ascertain what occurred. It's going to take some time, but this team behind me, and our folks in the field, we're very good at what we do."
Don Cochran, current U.S. attorney for the Middle District of Tennessee, compared the blast scene to a giant jigsaw puzzle.
Agents must gather evidence, catalog it, and figure out what the puzzle looked like, said Cochran, who described the event as "a cowardly bombing" and referred to the bomber as "the ultimate Scrooge."
Law enforcement officials are still asking anyone with information to contact the FBI or the Nashville Police Department. They already released an image of a RV that was seen traveling in the downtown area several hours before the explosion happened. This same RV was later spotted broadcasting a message warning that an explosion was coming right before the blast took place.
The explosion went off around 6:30 a.m. on Friday, which was about an hour after police officers responded to a report of shots being fired. Six officers went door to door advising residents to evacuate the area after hearing the message of an explosion being broadcasted by a RV, officials said.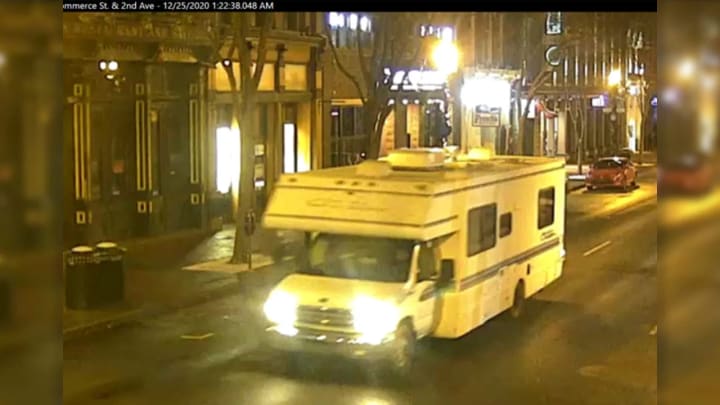 Nashville police officers are being assisted in the investigation by fire officials, state law enforcement, the FBI, and agents with the Bureau of Alcohol, Tobacco, Firearms and Explosives.
Matt Foster, an FBI Special Agent working on the situation, told a press conference on Friday that the bureau was "putting everything we have into finding out who was responsible for what's happened here today."
President Donald Trump and former Vice President Joe Biden were briefed about the recent explosion. Nashville Mayor John Cooper said the blast damaged 41 businesses, causing one of the buildings to collapse.
"There will be others as we see the full extent of this, but already you can tell that it's going to need special help, special resources," The mayor added. "And I'm grateful to the state partnering with us to commit to rebuilding."