Fastfood outlaw
Writing prompt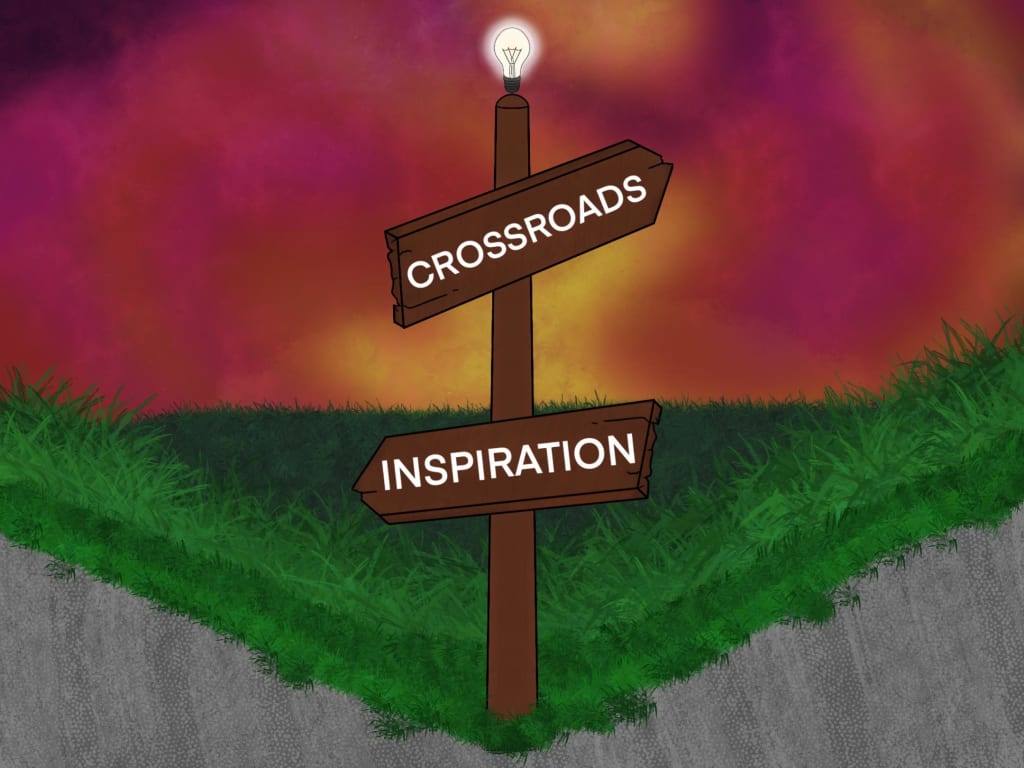 My alarm went off, my hand reached for the snooze alarm but stopped just short. It was time to get ready. I knew the sun hadn't risen, but there was work to do. I finished reaching out and shutting off the alarm before getting up.
Looking around this room was like so many others I have stayed in. I threw on my clothes for today. I snatched my bag as I did a quick glance over the room, nothing left in the room but the crumpled bedsheets. I reached into my pocket and tossed the plastic room key onto the small table by the door as I stepped outside.
The moon was setting as I walked to a nondescript box truck, my vehicle. I pulled out my keys, on the key ring I still had a really worn no longer red and grey but a dull pink color and off white plastic tag in the shape of the now extinct cold treat that showed a dull black smiley face.
I unlocked the drivers door and slipped into the drivers seat. Then I closed the door and locked it. Glancing around I didn't see anyone, so I leaned down to slide the plastic plate out of the way of a small trapdoor I had installed to let me into the covered trailer.
As I crawled in I took hold of the plastic sheet on this side and slid it closed, plunging me in darkness. I knew the plastic sheet was closed on the other side as well. I stood up and felt along the wall. Finding the switch I flipped the switch and the interior light lit up revealing my workspace.
There wasn't much room in this cramped area. To my left was the frier, to keep waste to a minimum I had opted for an air fryer. further down was the soda dispenser. I had to get creative with getting carbonated water. The various flavors were all home made, well truck made. Most of them were variations on teas, added to the carbonated water. That was a pain to acquire, and so one of my most expensive items. Next to that station was the distribution area with all my disposable dishes and silverware. Everything on that side looked good. I glanced to the other side that was even more compact than the other side. A large section was the stove top, next to it was the toppings in a refrigerated area, tomatoes, cheese, onions, and the condiments. I was getting low on those. That was going to be another dangerous shopping trip. After glancing around making sure I knew what was needed I flipped the switch off and reached down until I felt the peg on the plastic sheet and opened it up. As I crawled through the trapdoor I thought, Its time to get some more ingredients.
Traffic was light as I drove out to the outskirts of town. There was a farmer I dealt with periodically. I knew he burnt most of his trash including the containers after he had some of my drive by food. My black market name still amused me. I was known as the drive by.
Something felt off as I drove, there were more cops then normal in the area today. My gut said there was something greasy going on here and I wasn't gonna get caught in a grease trap as they called them these days, the busts of illegal fast food joints.
Being mobile provided some protection but trusting my gut helped a lot more. I turned left instead of right on the farmer's street and saw in the rear view camera that the farm was surrounded. I would need to find a new supplier.
As I drove down the dirt road, my burner phone buzzed. I reached up to the holder and swiped left opening the message app. I had an order and a drop of location. While supplies were still needed, I did have enough for this order. Now it was time to find a parking lot to stop and cook in. Then would come the delivery.
fiction
we stand at a crossroads. In idea proposed, and a new path forged. Each of us going our own way, guided by the inspiration we have left behind.
Receive stories by Crossroads of inspiration in

your feed