Emmett Till & Trayvon Martin
Two young black boys whose murders sparks the movement.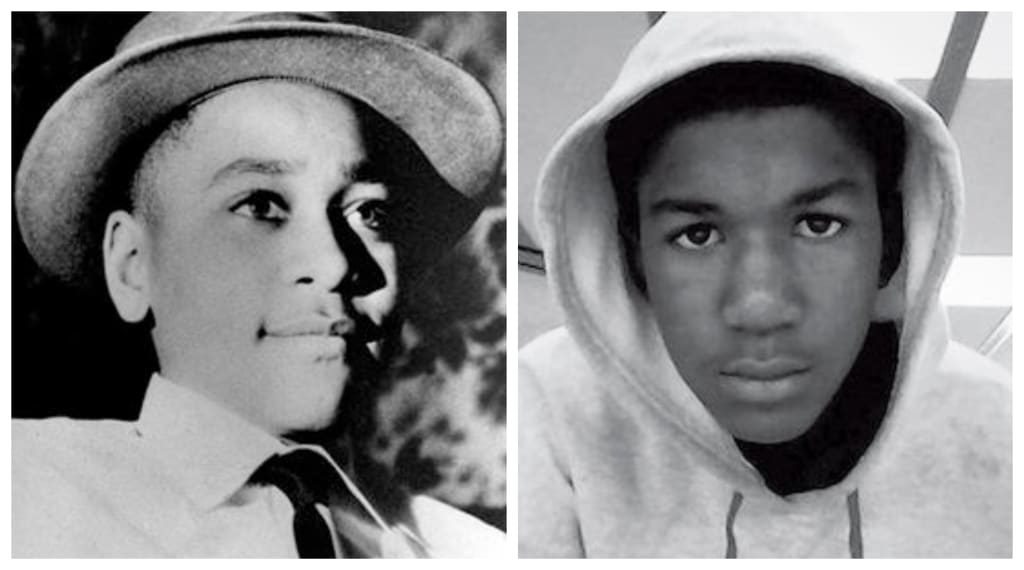 Emmett Till & Trayvon Martin
Two young teenage African American boys from different states and different time eras. Fifteen-year-old Emmett Till was staying with his relatives in Mississippi until two white men abducted him in the middle of the night, tortured and lynched at the Tallahatchie River and Seventeen-year-old Trayvon Martin was staying at his father's place in Sanford, Florida. At night, he was going to the store when he was about to return home after until he followed by a neighborhood watchman. These two teenaged boys murders sparked a lot of attention in the black communities and sparked movements. From Civil Rights Movement to Black Lives Matter Movement. These are the stories of Emmett Till and Trayvon Martin.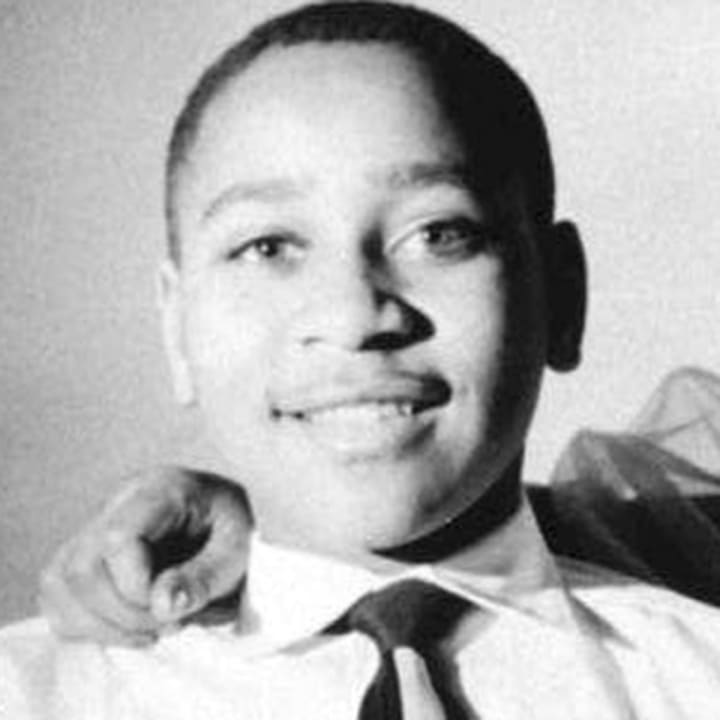 Emmett Till
Emmett Till was born on July 25, 1941 in Chicago, Illinois to his parents Louis and Mamie Till. Till grew up in a middle class Black neighborhood on the South side of Chicago where everything was black owned. When Till was young, her parents split up after his father was having an affair. Mamie obtain a restraining order against him after Louis tried to strangle her for leaving. Till never got a chance to know him nor ever seen him.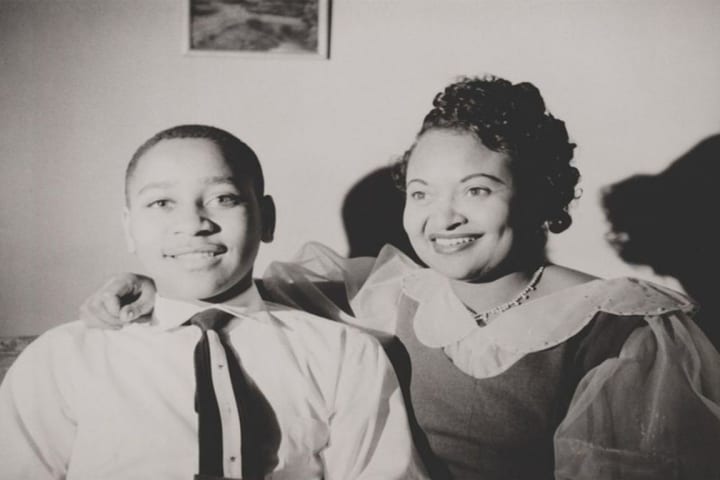 Till is an only child in the family. When he was 5, he was stricken with polio causing him to slight stutter. He attended James McCosh Elementary School. According to Mamie and his family members, he was a happy jokester kid. Him and his cousins would usually pull pranks on each other. Sometimes he would pull pranks on his mother but he loves her truly.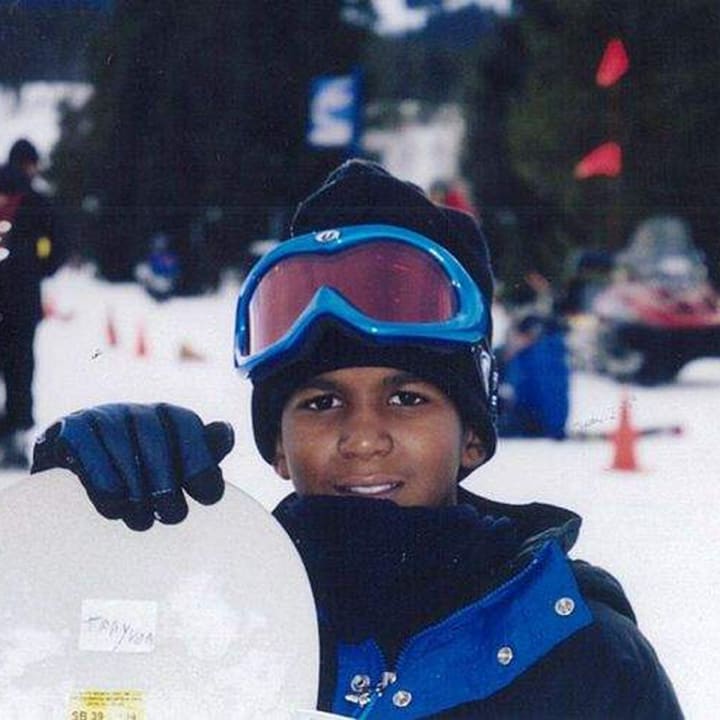 Trayvon Martin
Trayvon Benjamin Martin was born on February 5, 1995 in Miami, Florida to his parents Sybrina Fulton and Tracy Martin. His parents divorced when he was four years old. After their divorced, Tracy married Alicia Stanley, who had two daughters from a previous marriage. Tracy and Stanley have been married for 14 years until they separated. When Martin was nine years old, he saved his father's life by pulling his father, who had been immobilized by burns to the legs, out of a fire in their apartment.
Martin has enjoyed teenage years before his death. He played sports video games, skilled at fixing bikes, and making his own money like babysitting, washing cars, and cutting grass. Martin had played football at the park since he was five years old and his team was coached in part, by his father. During his years in high school, Martin volunteered at Forzano Park, working in the concession stand, sometimes staying until 8 or 9 p.m., before going home. Martin's former football coach said he was a shy child and always walked with his hoodie and headphones on listening to music. When Martin started high school, his goal of playing professional football was put aside in favor of a career working with airplanes. Martin attended Carol City High School in Miami Gardens for his freshman year and most of his sophomore year, before he transferred to Krop High School in north Miami-Dade in 2011. While in his first year at Carol City, Martin attended classes in the mornings at the high school and then went to George T. Baker Aviation School for the rest of his school day. Martin's ninth-grade teacher, who taught him three classes of Aerospace Technology at the Baker Aviation School, said he was a normal student, well-behaved, who passed all his classes. According to another teacher at Carol City, Math was his favorite subject, and she said she never saw Martin show disrespect. Before his murder, Martin hoped he attended University of Miami or Florida A&M University after he graduates high school.
Before their deaths
In August 1955, Till's great uncle, Moses Wright, came up from Mississippi to visit the family in Chicago. At the end of his stay, Wright was planning to take Till's cousin, Wheeler Parker, back to Mississippi with him to visit relatives down South, and when Till, who was just 14 years old at the time, learned of these plans, he begged his mother to let him go along. At first, Mamie was hesitant about him going to Mississippi and had other plans for Emmett. She was planning on traveling to Omaha, Nebraska, and tried to convince her son to join her with the promise of open-road driving lessons. But Till wanted to go to Mississippi with his uncle and by his cousin Wheeler. Mamie had no choice and made the decision to let Emmett go but warned Till not mess with white folks in Mississippi. Before Emmett left to Mississippi, Mamie Till gave her son his late father's signet ring, engraved with the initials "L.T." The next day she drove her son to the 63rd Street station in Chicago. They kissed goodbye, and Till boarded a southbound train headed for Mississippi. It was the last time they ever saw each other. Trayvon Martin was staying at his fathers place visiting his brother and stepmother.
August 28, 1955
The night of August 28,1955, around 3 am, Two Caucasian men: Roy Bryant and J.W. Milam carrying a pistol and a flashlight arrive with J. W. Washington, a black man who was approached by them to seize Till at Moses's house. Till was asleep with cousins, Wheeler Parker and Simeon Wright. The two men barge in the room told him to get up and put his clothes on. Till relatives begged and pleaded with the men to not harm Till and pay him so that way. They took Emmett and left. The two savagely beat Till and shot him in the head, throws his body in Tallahatchie River with a cotton-gin fan attached with barbed wire laced to his neck to weigh him down. tossing his body in the River. Wright reported the kidnapping to the police, and Bryant and Milam were arrested the following day. Three days later, Till body was found mutilated in the Tallahatchie River.
February 26, 2012
It was raining on the evening of February 26. Trayvon was temporiraly staying at The Retreat at Twin Lakes with his father. Martin left the house to go to the 7-11 store to buy Skittles and Arizona Tea. A survillance footage captures Martin entering the store buying Skittles and Arizona Watermelon Tea.
George Zimmerman, a Hispanic neighborhood watchman, was on duty watching the neighborhood, he sees Trayvon walking with his stuff believing he was acting suspicious. Zimmerman contacts the police says he sees Martin walking alone looking "suspicious" and he also says:
"looks like he's up to no good, or he's on drugs or something. It's raining and he's just walking around looking about."
Zimmerman asks dispatcher if he should follow him. The dispatcher recommended not to follow him and that the police are on their way. While Zimmerman was following Martin, he was on the phone with his girlfriend. He noticed Zimmerman was following him. Martin told her on the phone:
"I think this dude is following me"
Zimmerman approaches Martin and meet each other face to face. They get into an altercation until shots fired. Zimmerman fatally shot Martin. Martin was dead at the scene. Police haven't identify Martin until the next day. The next day, Martin's father, Tracy Martin, files a missing person's report, telling authorities that his son hasn't returned from going to the store the previous evening. George Zimmerman was subsequently taken into custody, treated for head injuries, and questioned for five hours.
I have already told the whole case on Zimmerman before. If you would like to read about the case on Zimmerman, read on my last article on Zimmerman, Casey Anthony, and Kyle Rittenhouse👇👇👇
The Trials
Bryant and Milam were aqucitted of all charges. George Zimmerman was found not guilty and acquitted of all charges.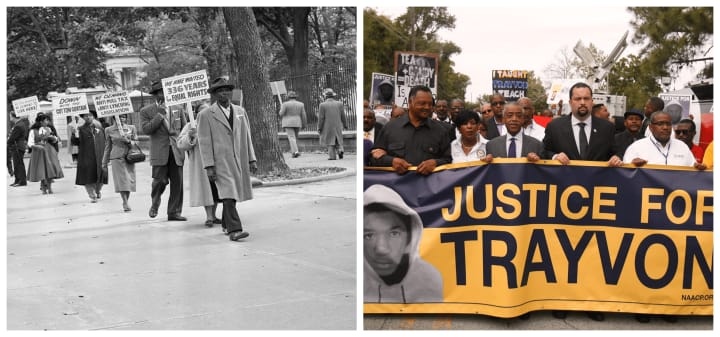 The Movements
Since their deaths, it starts a whole new beginning. Emmett Till's murder was a spark in the upsurge of activism and resistance that became known as the Civil Rights movement. On December 1, 1955, Rosa Parks was arrested for sitting in the front of the bus. Her reason was because she thought of Emmett.
Rosa Parks responds to Jesse Jackson:
"I thought of Emmett Till and I couldn't go back."
African Americans were given the rights to vote, right to a fair trial, right to government services, right to public education without discrimination. Since Trayvon's death, it sparks but this time a differ called the Black Lives Matter Movement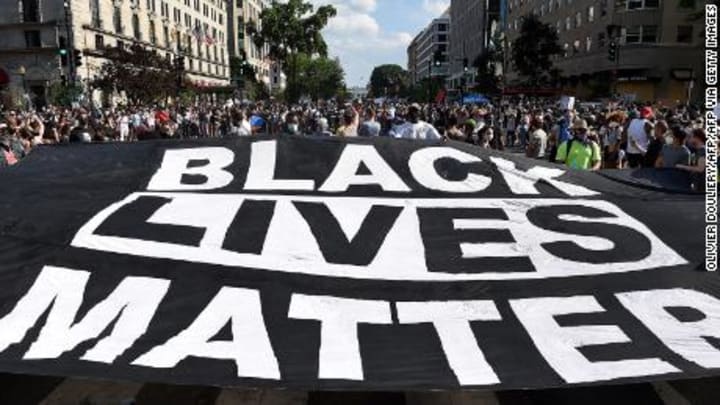 A movement that began as a hashtag on social media after the acquittal of George Zimmerman. The movement formed in the United States in 2013, dedicated to fighting racism and anti-Black violence, especially in the form of police brutality. The name Black Lives Matter signals condemnation of the unjust killings of Black people by police (Black people are far more likely to be killed by police in the United States than white people) and the demand that society value the lives and humanity of Black people as much as it values the lives and humanity of white people.
However, like conservatives and whites finds BLM movement a "terrorist" group and a "racist" group.
Aftermath
Till-Mobley remarries in 1957 to her new husband Gene Mobley until his death in 2000. On January 6, 2003, Till-Mobley died of heart failure at the age of 81. Bryant confessed that she made the whole thing up and was never assaulted by Till which upset since Cosby is doing time for his crime while Bryant confessed on lying on a crime and her old ass is living free. Well I guess she is going take this in her- well I'm not going to say. Till's has been told films, books, tv shows, documentaries.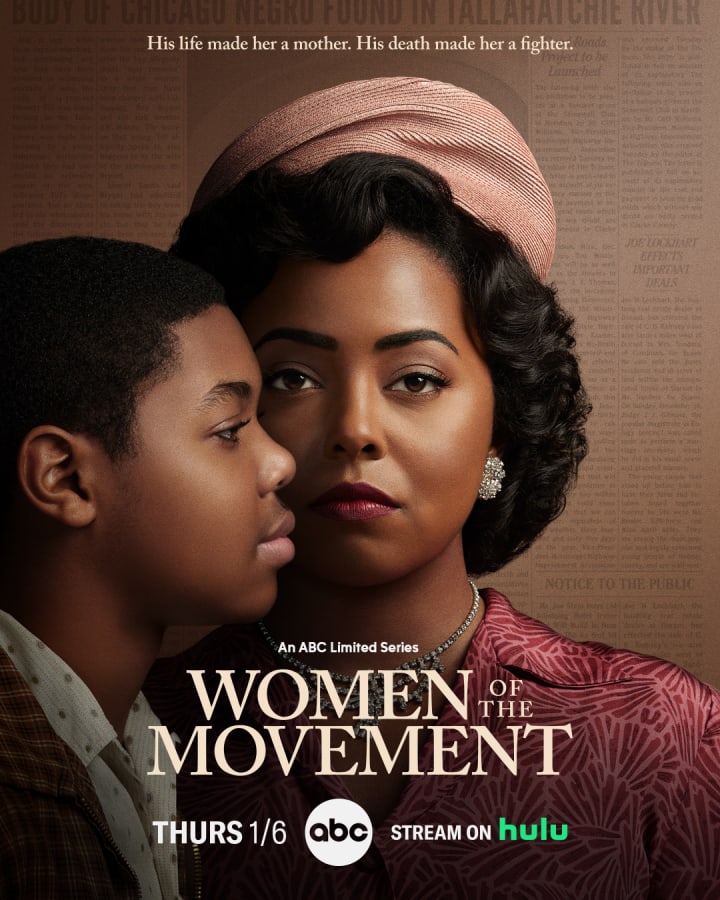 Trayvon's parents Tracy and Sybrina have released a book a month before the five-year anniversary of Trayvon's death. They made a docuseries on BET and continuing on their sons legacy.
Source
https://www.biography.com/crime-figure/emmett-till
https://time.com/4511419/trayvon-martin-parents-book/
https://en.wikipedia.org/wiki/Louis_Till
https://www.history.com/this-day-in-history/florida-teen-trayvon-martin-is-shot-and-killed
https://www.britannica.com/biography/Emmett-Till
https://nmaahc.si.edu/explore/stories/emmett-tills-death-inspired-movement
https://www.pbs.org/wgbh/americanexperience/features/emmett-impact-emmett-tills-murder/
https://www.adl.org/education/educator-resources/lesson-plans/black-lives-matter-from-hashtag-to-movement
https://www.loc.gov/exhibitions/rosa-parks-in-her-own-words/about-this-exhibition/the-bus-boycott/rosa-parks-arrested/
About the Creator
Hello, My name is Gladys W. Muturi. I am an Actress, Writer, Filmmaker, Producer, and Mother of 1.
Instagram: @gladys_muturi95
Twitter: @gladys_muturi
Facebook: facebook.com/gladystheactress
YouTube channels in the works
Reader insights
Outstanding
Excellent work. Looking forward to reading more!
Top insight
Heartfelt and relatable

The story invoked strong personal emotions
Add your insights