Elisa Lam & Kenneka Jenkins
Both Women found dead in hotels and their deaths became mysterious and remains unsolved.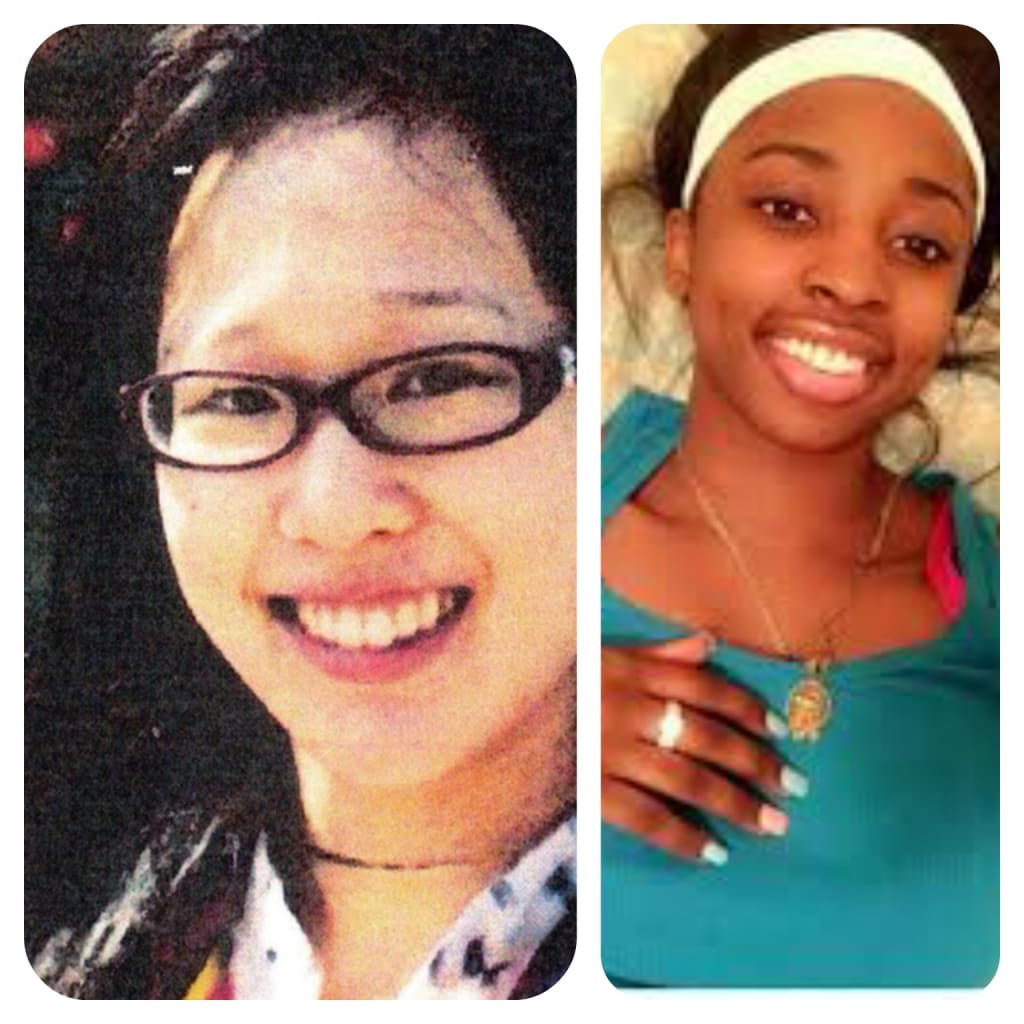 Elisa Lam and Kenneka Jenkins
Two Women both from different states checked into different hotels that caused their lives. Canadian tourist Elisa Lam checks in Hotel Cecil until her body was found in the hotel's water tank on the roof of the the hotel. Nineteen year old American Kenneka Jenkins and her friends attended a party at the hotel until she disappeared and later found dead in the hotels freezer. Surveillance footage from the hotels captured Lam and Jenkins final moments before they were found dead. What happened to these women??? Why didn't the hotel staff do anything???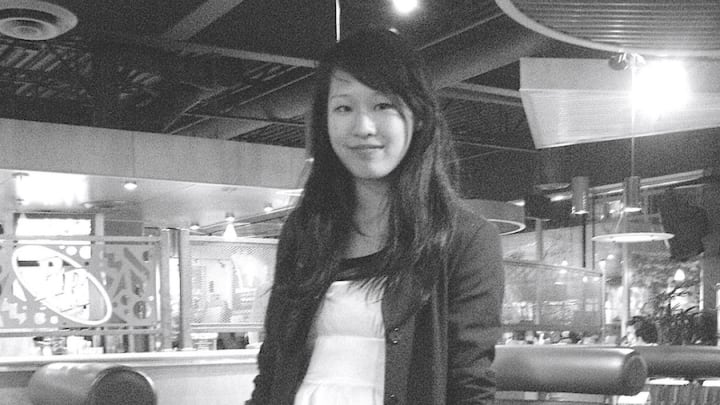 Elisa Lam was born on April 30, 1991 to her parents David and Yinna Lam. Lam's family immigrated to Canada, where they opened a restaurant in Burnaby, British Columbia. Lam was a student at University Hill Secondary and the University of British Columbia. Lam wrote on Tumblr that she wanted to see the world before getting a job. She informed her parents of her desire to travel to Los Angeles, but they objected to the idea.
On January 26, 2013, Lam checked into the Cecil Hotel, also known as Stay on Main, which is located in downtown Los Angeles near Skid Row.Early in her stay she was relocated from a shared room to a private one due to "odd behavior." Lam was last seen in the hotel on January 31.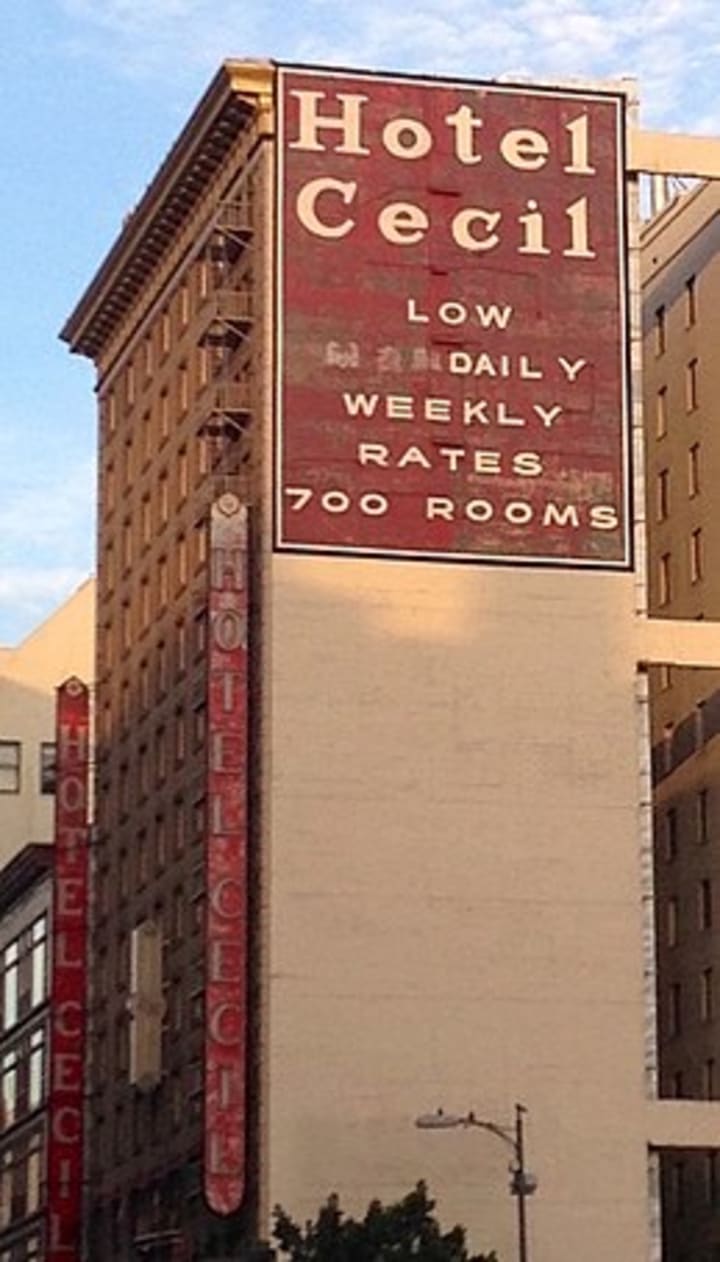 A surveillance footage captures Lam inside the hotel elevator pressing numerous buttons, looks out of the elevator, moves back into a corner, steps outside the elevator and waves her hands about. The video went viral and sparked widespread interest in and speculation about the case. Several theories emerged to explain her actions. One was that Lam was trying to get the elevator car to move in order to escape from someone who was pursuing her. Another assumes that Lam was playing the "Korean elevator game" in which pressing elevator buttons in a specific pattern will supposedly open a portal to another dimension.
Lam's parents grew concern after they haven't heard from Elisa. Elisa has always contacted her parents on the daily. They decided to report her disappearance to the police. A Los Angeles police bulletin about Lam's disappearance mentioned that she spoke English and Cantonese, used public transportation, possibly had mild depression and was ultimately headed to Santa Cruz, California.
February 19, 2013
Hotel guests were complaining about low water pressure and also that the water and it had a funny taste. Hotel maintenance worker found Elisa Lam's body all nude face-up in the water. Her death was ruled as accidental drowning.
She was 21.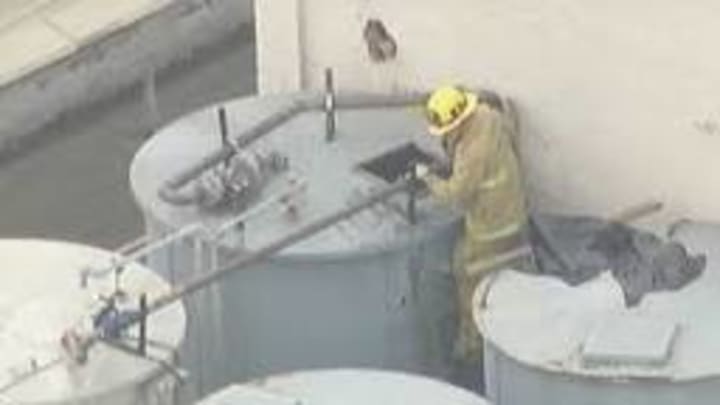 Following the discovery of Elisa's lifeless body, the townsfolk in Elisa's hometown of Burnaby showed their support by placing flowers and condolence messages outside a restaurant owned by David and Yinna. Elisa's family buried her in a cemetery in Burnaby.
Kenneka
Kennka Jenkins was born on May 27, 1998. Jenkins was the daughter of Teresa Martin. She attended Voise Academy High School. Jenkins was with friends at a party that took place in Room 926 of the Crowne Plaza Chicago O'Hare hotel in Rosemont, a suburb of Chicago.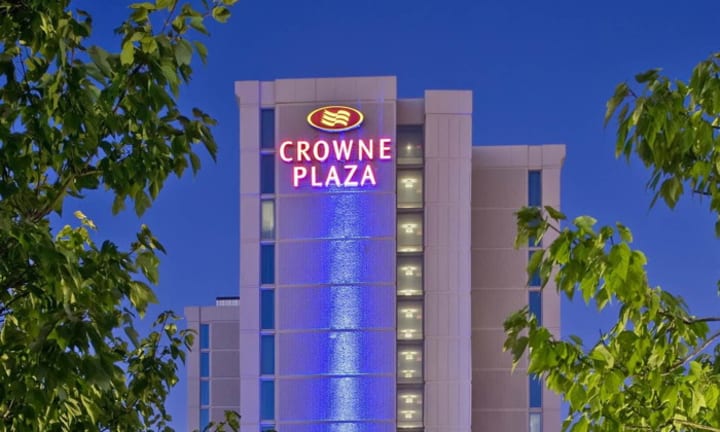 A Facebook video of one of the party goers wearing a wig and glasses dancing and alleged Jenkins screaming in the background for help in the video. According to friends who were at the party, Jenkins was drinking cognac but wasn't taking any drugs. Another said that Jenkins wasn't acting like her usual self noting that she would dance a little, but later appeared to be sad and went to go sit down. A surveillance footage captures at 3:20 am of Jenkins looking drunk wandering around the hallways, leaning on the walls, tripping on the stair rail. Later, Jenkins is seen the hotel kitchen and heads to the fridge which is the last time Jenkins seen alive.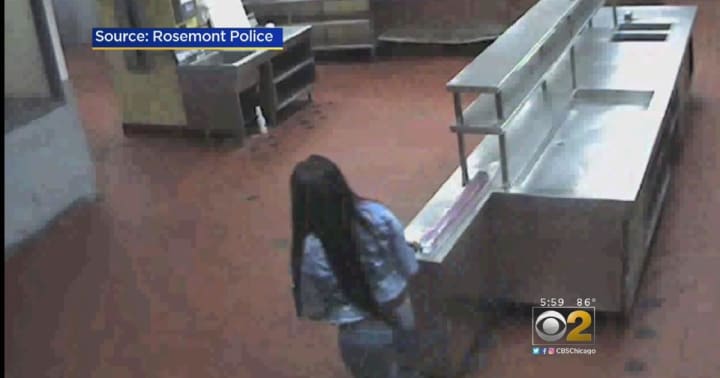 September 10, 2017
One of Kenneka's friends contacted Kenneka's mother Teresa telling her that they couldn't find her. Teresa arrived at the hotel around 5 am and started knocking on every hotel guest doors asking for Kenneka.
She proceeded to knock on many guests' doors from the top floor to the bottom until a hotel employee called 911 to complain. Hotel management stated that they could not provide access to video footage from the night before until someone reported Jenkins missing to the police, who officially reported her missing to hotel management at 1:15 p.m. Saturday. The police decides to do the search until they saw the footage of Jenkins walking the hotel's kitchen. At 10 pm, police found Jenkins body laying the inside the freezer. Her death was ruled accidental just like Lams mysterious death.
She was 19.
Kennka's mother and Kenneka's friends criticized the hotels staff for refusing to help Teresa, showing their effort to stop or save Jenkins going in the freezer.
Both cases have remained unsolved, found no evidence or any clues on how these two women were killed.
In September 2013, Elisa's parents filed a wrongful death suit against the Cecil Hotel, alleging that the hotel should have secured the water tank in which Elisa drowned. For Elisa to have drowned in the water tank, she would have to access the roof via one of two access points, scale a 10-foot ladder, push aside the 20-pound lid, and then fall or climb into the tank, Judge Howard Halm wrote in his dismissal of the suit.
"In fact, the very nature of the water tank made it unreasonable for [Lam] to assume that she was allowed to climb it and open the lid"

Judge Howard Halm
David and Yimma's stated that the family would consider whether to appeal. So far, Elisa's family hasn't appealed the decision. They have kept a low profile since the December 2015. Kenneka mother's Teresa filed a $50 million lawsuit against the hotel and others. Lam is the subject of a 2021 documentary, Crime Scene: The Vanishing at the Cecil Hotel. The hotel Cecil reopened in December 2021, repurposed as low-income housing: Hotel Cecil Apartments in partnership with the Skid Row Housing Trust. Jenkins has become the subject of an episode of True Life Crime, a spinoff of the MTV documentary series True Life.
Source
https://soapboxie.com/government/Kenneka-Jenkins-What-Really-Happened
https://www.essence.com/news/timeline-kenneka-jenkins-timeline/#5012
https://www.biography.com/.amp/crime-figure/elisa-lam
https://everipedia.org/wiki/lang_en/kenneka-jenkins
https://thenetline.com/elisa-lam-parents-and-family/
https://www.insider.com/cecil-hotel-history-what-its-like-today-photos-2022-3#a-beloved-local-woman-was-found-sexually-assaulted-and-killed-in-a-cecil-hotel-room-9
About the Creator
Hello, My name is Gladys W. Muturi. I am an Actress, Writer, Filmmaker, Producer, and Mother of 1.
Instagram: @gladys_muturi95
Twitter: @gladys_muturi
Facebook: facebook.com/gladystheactress
YouTube channels in the works
Reader insights
Be the first to share your insights about this piece.
Add your insights