Domestic Violence
Warning. Triggers may occur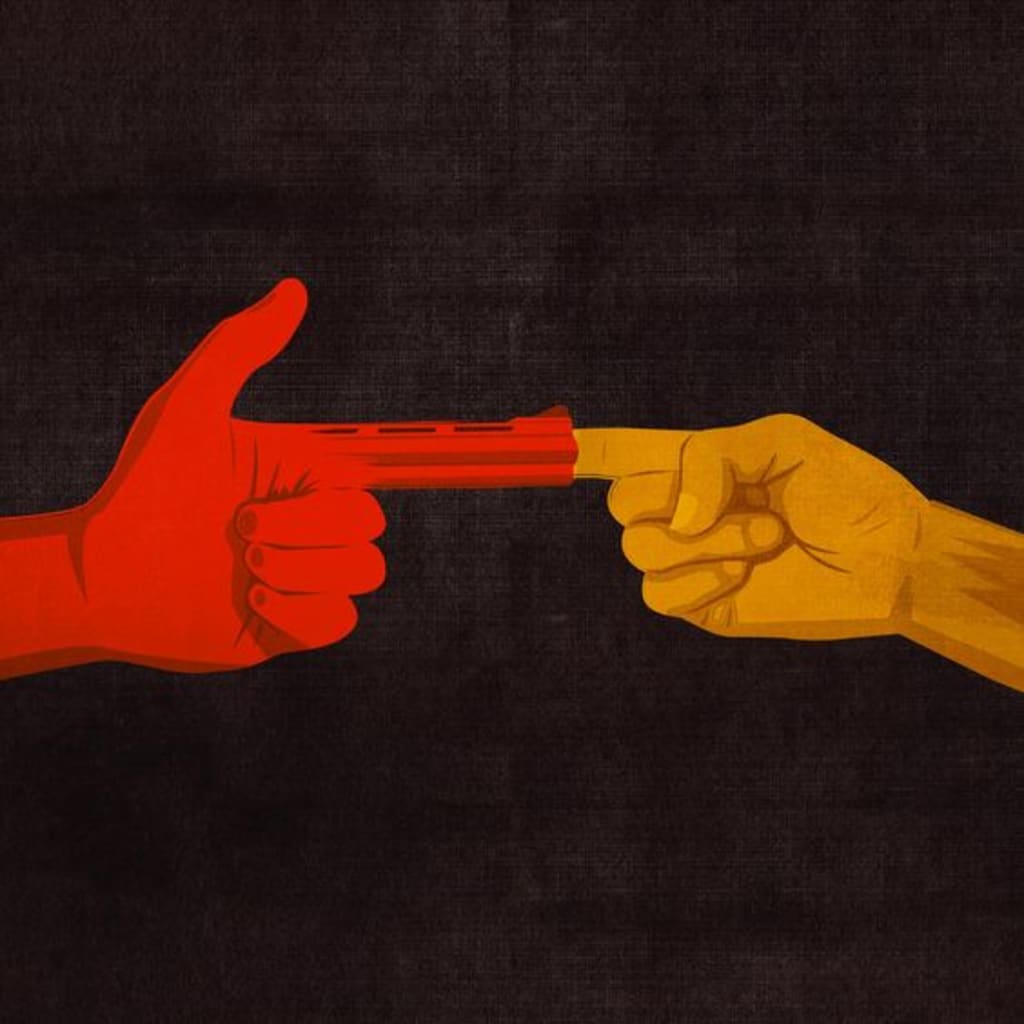 Cristofani Benedetto
****WARNING***
This story could be a trigger for anyone who has survived a violence
The rain lashed at the windows, coming in waves. Isolated and alone she sat shivering in the cold. Another tear fell down her cheek pulling her knees tighter to her chest. She wanted nothing more than to curl up into such a tight ball that she would disappear, or at the very least, allow the thin, worn blanket to cover her entire person. She dare not move for fear the cement surrounding her would instantly give her frostbite. Perhaps her feet were already ice and instead just shatter upon touching something solid. Any icy inhalation forced another violent shudder down her body. More tears came with each breath of pain.
Creaking floorboards, locks unhooking and keys jangling. The sounds that now haunted her. She was coming. Another door slammed shut. More keys. A sliding door with a biometric lock in place was next. Followed by the old style wooden door that she spent those first days banging on before installing each new door, making her space smaller each time. It was the first time, she wasn't sure of herself, the first time she could not decide what was worse. This bitter, icy cold or what she would do. She stared out the window daring Odin, Allah, Krishna, Jehovah, Buddha and any other God out there to give her strength to survive. She'd survived so far, but she still felt alone. The final door flew open, the lights almost blinding her. She tried to cover them with the blanket
A young shrivelled woman shrunk further into herself. Defending her eyes with the blanket exposing bruises, lashes and bones along her thin legs. I watched as she tried desperately to decipher what was happening. Attempting in vain to cover herself, not only for dignity but also for warmth. Our training taught us never to rush in. Carefully the captain ordered we all take down our torches, slowly so as not to frighten her more. I was ordered to move next, to go closely to her, to calm her. All of us could see her shaking. A blanket, large and dense had been brought down by now and was handed to me. I took it and opened it wide so she could see it entirely. She stared at me, clearly dazed and confused. Her breathes came rapidly and would not abate. I continued to talk, to reassure her, telling her it would be okay, she was safe now. The usual clichés the those words got me curious looks. As I reached her I wrapped the blanket around her and took away the thin moulding one. She pulled it tightly I coaxed her to stand but she let out such a scream of pain she had to sit back again.
I'm not sure why but when i rediscovered this story the title was "She is a monster too". I think my idea was that she would become such a fierce survivor that she would be revered or perhaps feared.
Most of my stories are extreme exaggerations of what has happened in my life personally. A heartbreak inspires for an extremely traumatic writing piece. Part of me believes this is a way of telling myself 'it could be worse' or perhaps to remind myself even in the harshest moments, survivors can come out stronger. I sometimes also write the 'not-so-happy-ever-afters'. When the survivor doesn't survive. Sometimes in reality that is the truth.
The young girl in this had been stolen young and had been treated viciously but upon being found was so broken and damaged she could not begin again. She was free from the cellar but not her own mind. A much fiercer prison there would be no escape from. I could never see or imagine her ending. Would she commit suicide? Recede extremely far into herself? Disappear?
She had returned physically to her life, her family but in truth. She never returned. She had never been saved.
Image: benedettocristofani.net
Domestic Violence Line : 1800 656 463
Link2home Homelessness : ‍1800 152 152
Child Protection Helpline : ‍13 2111
For Men
https://mensline.org.au/
https://www.1800respect.org.au/