Disappeared, Still Missing
Maybe Help Me Find My Grandpa?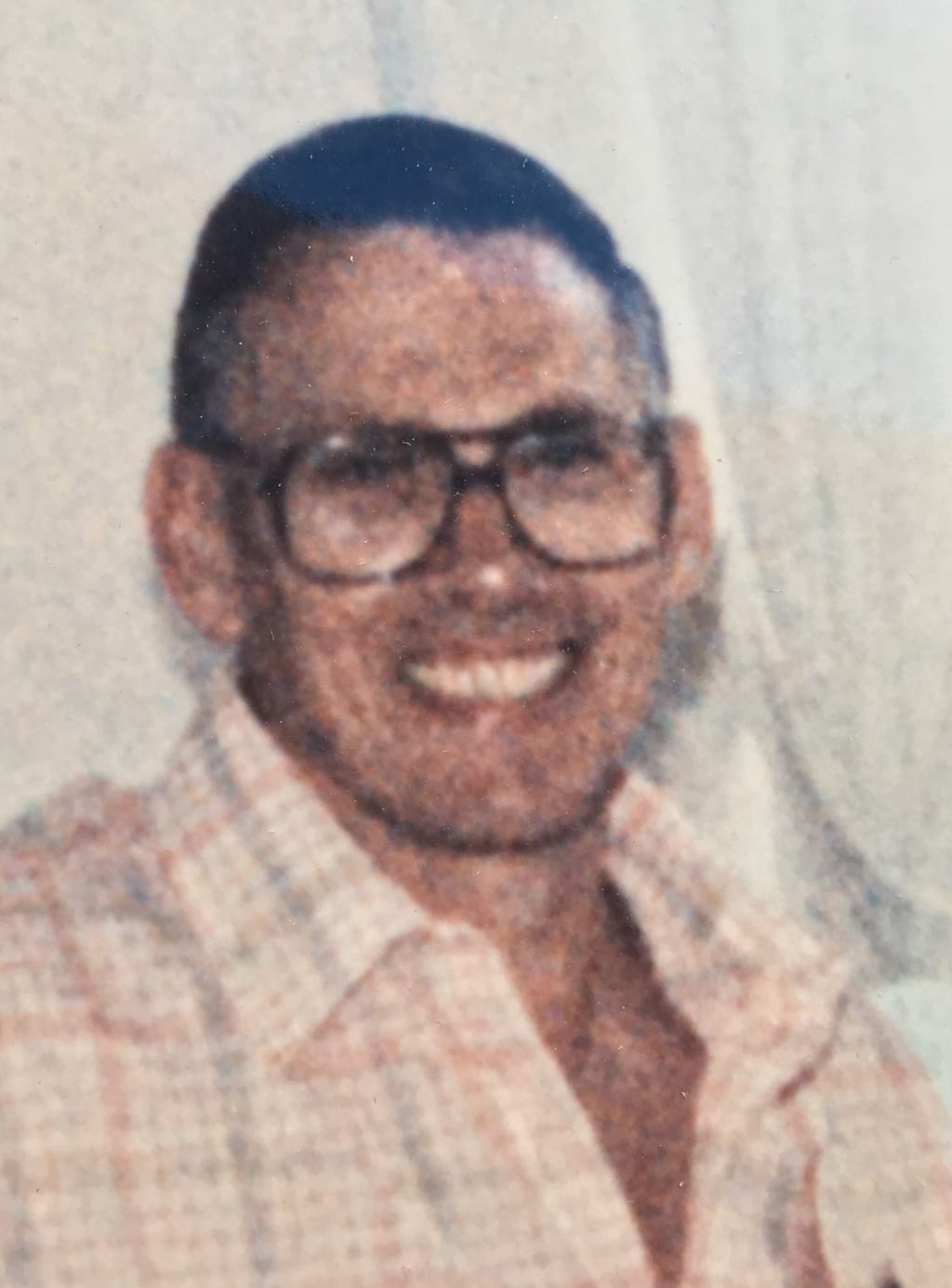 Smiling Jerry
Earlier this month, my grandmother stopped by my house. She's doing this whole end-of-my-life thing where she's cleaning out anything and everything and giving away the things she doesn't think she's going to need anymore. She's old. She knows what comes next. She handed me a cheery box of holiday decorations and sat down at my table. She asked me, with tears in her eyes, to please not give up on my grandpa's disappearance. So here I am. Help me find him, maybe?
Here's the story.
October 18th, 1990 is the last day he was seen. He went to a family birthday party. The entire time, he was acting strange. Looking out windows, constantly checking his watch, and he left early before the birthday girl could even open her presents. He saw his girlfriend and allegedly went home for the night. After that, we have no idea.
His truck was found at the Quad City International Airport in Moline, Illinois. There were blood smears on the outside and the inside of the truck. Usually in immaculate condition, there was mud splattered behind the wheels and the back end of the vehicle, as well as packed into the tow hitch at the rear. Newspapers and other things inside of the truck were strewn about. A condition Jerry would have found completely unacceptable.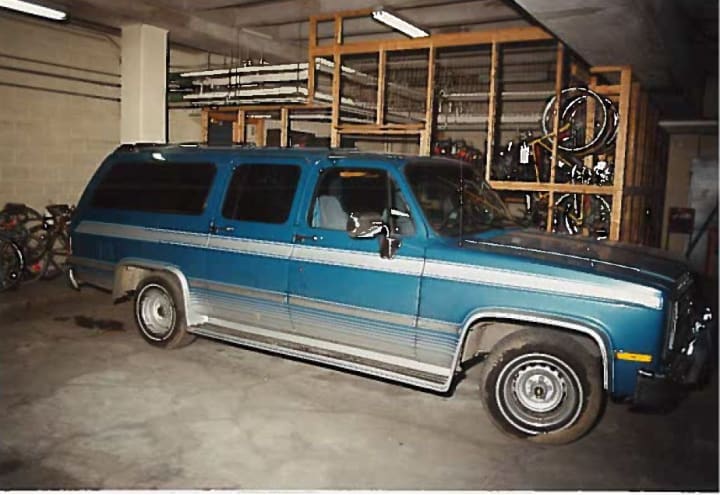 The blood that was smeared on and inside of the vehicle was found to be human blood at a much later date. The mud was also later tested by a local college and found to be local. Police have searched the area the mud was suspected to come from, but found nothing.
The suspected murderer is long dead. It was Jerry's girlfriend's estranged husband. The detective who previously worked on this case believed it to be him, but couldn't find proper evidence to arrest or charge the man. His personal property was searched with cadaver dogs and construction equipment in 2013 with no end result. Nothing was found.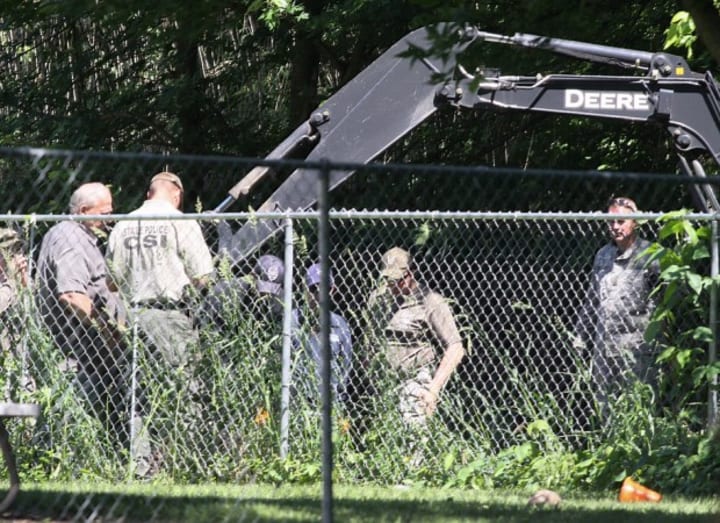 Since the investigation in 2013, the case has gone cold again. Current investigators are trying to pin his death on his deceased son, Scott, whom he adopted when he was just a child. There is no physical evidence, or otherwise, to back up these claims. And they are so unfounded that they refuse to release any formal statement to the public. If you ask me, it's simply laziness and a lack of information.
Scott, who happens to be my dad, was the spearhead of all of the searches and investigation when Jerry first disappeared. He was on the news, in the papers, and out conducting searches every chance he got. It breaks my heart that he passed away before he could know what happened to the man he called dad. I wish more than anything that I could give him his answers. It plagued him for the rest of his life. My dad suffered through deep, dark depression that I believe would have been infinitely easier to live through if he just knew where his dad went.
The family even used my image to try to gain sympathy in the media. I was the little girl who was too afraid to tell everyone to call Crime Stoppers on the news. I was the little girl in the newspaper. I was the little girl on the news websites when they started being able to upload old articles. I am still the child they show on the TV when they have minor updates in the case. I was one of his favorite tiny humans. I don't even remember him, but I remember the mark he left on our lives and I wish I knew him as more than just the grandpa I'll never really know.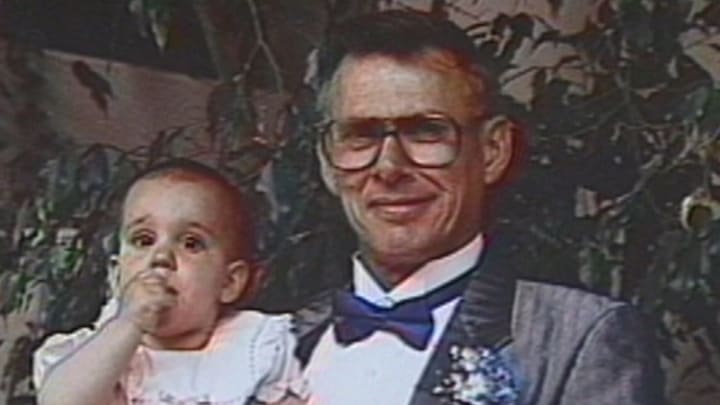 My grandma is right. Her life is dwindling. She won't be around forever. And the only thing she has ever wanted out of these last 30 years is answers. Our whole family could finally get some peace if even some of this case was solved. This has been hanging over our heads and hearts for so long. It's time to bring my grandpa home. It's time to let my grandma rest her heavy heart. It's just... time. My family is tired. I'm tired. And if I'm honest with myself and everyone else, I'm really sick of this case, his disappearance, and the hole he left in the hearts of everyone in my life. I'm ready for relief. I'm ready for my family to finally be able to heal from this. Grief and confusion piled on top of each other are exhausting beyond comprehension.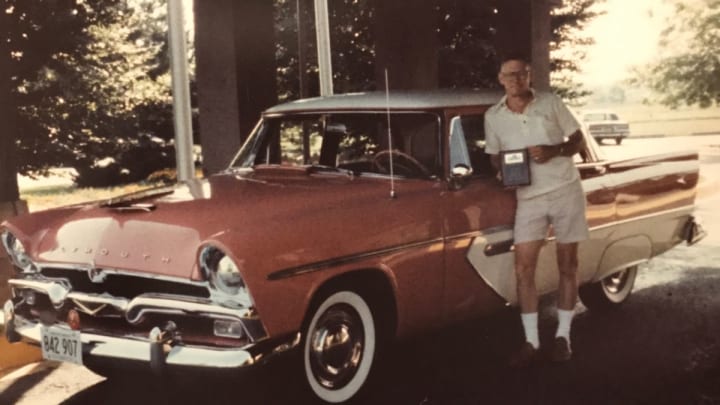 If you have any information regarding the disappearance of Jerry Wolking, please contact Moline Police Department immediately. Any and all help is appreciated and needed. Thank you.