Disappearance of Shane Walker and Christopher Dansby
Two children, similar in age, disappeared from the same playground just three months apart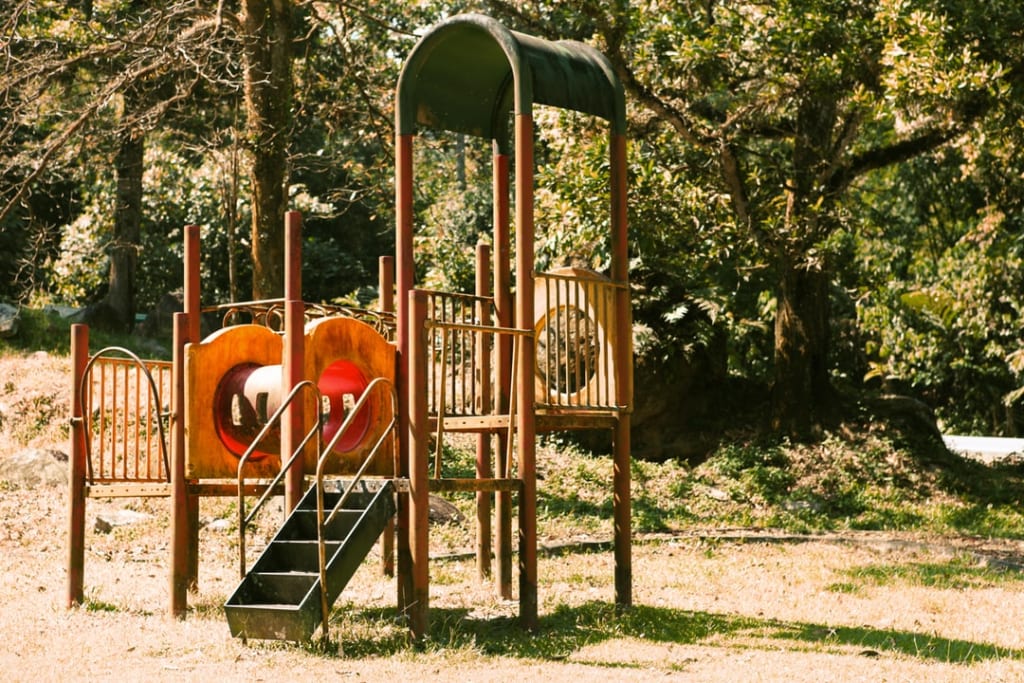 Photo by Hudson Roseboom on Unsplash
In August of 1989, Rosa Glover took her 19 month old son, Shane Walker, to a playground in Harlem near the Martin Luther King Jr. Towers housing projects where they lived. She sat on a park bench while Shane played. Two kids then came over asking if they could play with him, which she thought was weird because they were 5 and 10 years old, quite a bit older than Shane was. She let them play together when a man came up and sat on the bench with her. Immersed in conversation, Rosa took her eyes off Shane for only a couple minutes. When she turned back around, she did not see him anywhere. She searched frantically for him in that park as well as a nearby park, but could not find him anywhere. When she returned to the park he disappeared from, she saw the two children he was playing with, but they said they had no idea where he was. When police came and spoke with other witnesses, they said they were looking for an African American man about 19-24 years old wearing a yellow shirt and acid-washed jeans.
The strangest part about this case is that only three months before Shane went missing, another boy named Christopher Dansby went missing in the SAME park and was last seen with the SAME two children playing with him. Shane was two years old when he was kidnapped. After his disappearance, a young boy told police he saw Christopher walking West 111th Street with an African American man with braided hair.
Although these two cases were extremely similar, not only in the fact that they were taken from the same playground and that they were last seen with the same two children, but also that they lived in the exact same apartment building across the street, police declined to acknowledge that the two cases were linked. They said that the suspects descriptions did not match and that they were looking for two different men, only similar in the fact that they both had braided hair.
These cases have never been solved, but in January 1991, a body was found in the woods near Atlantic City. The decomposition was severely advanced so they could not determine if it was either child, and the footprints did not match those of Christopher. In 1997, Shane's mother collected on a life insurance policy for him, which the judge ordered because it was unlikely he would ever be found. The weird thing about this is that during the investigation, she failed to reveal that she even took one out on him. She stated that she took one out because they were traveling to Florida and worried that the plane would crash. Only seven weeks after his disappearance, she tried to collect on it but was turned away because she couldn't produce a death certificate.
There have been many speculations, including the black market baby-ring operation, or that a pedophile stole them. Another speculation was that a cult was coming from the islands and that the boys were taken as sacrifices, but to me, that sounds like a stretch. One last speculation was that Christopher's mother had something to do with it since she was a known drug addict. Also, what strikes me as odd is that Shane's mother tried to take the life insurance out so soon after her son's disappearance. Seven weeks after my son went missing, I'm sure the last thing I would think about is the fact that I had a life insurance policy out on him. Especially since I wouldn't even want to admit to the possibility that he could be dead. I would be absolutely devastated and doing everything I could to try to find him. The last thing I would do is try to cash in on the life insurance.
What do you think happened to these boys? Do you think their parents had something to do with their disappearances? Could it really be a black market baby-ring where someone adopted them, not knowing they had been kidnapped? Could there be drugs involved since Christopher's mother was an admitted drug addict? Do you think the two cases even had anything to do with each other?