Detroit Woman Accused and Arrested for "stealing" a lost card
A Detroit Woman tried to return a lost credit card until she was wanted by the police for stealing it.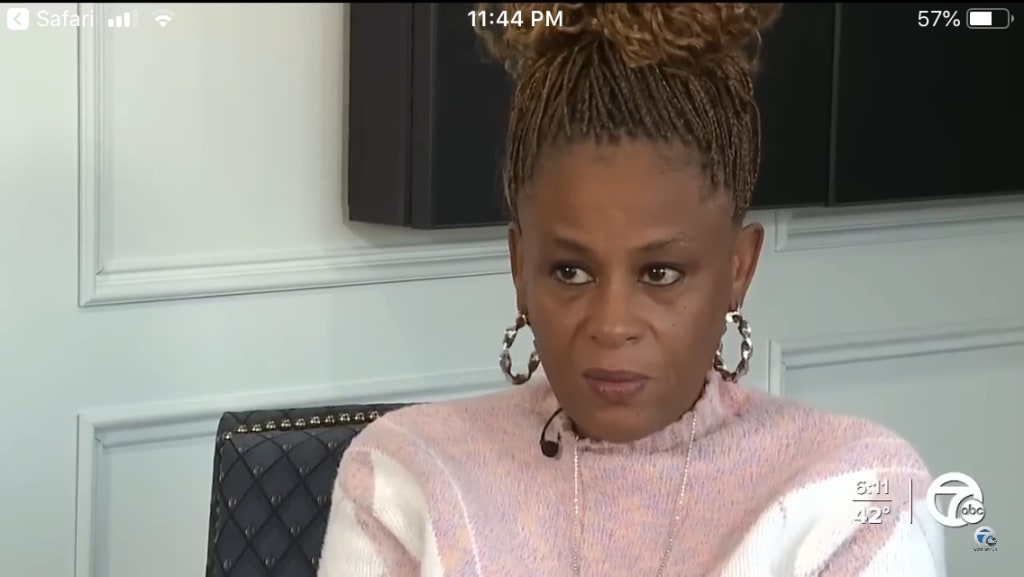 Sandra Wilson on WXYZ
This is a story of a good deed gone wrong. A Detroit woman was at a gas station buying cigarettes until she found a lost card at the station and returns it to who she thought was the owner of the card until she was wanted by the police for Fraud when she went to the station to explain the police didn't believe her and arrested her almost charging her which cost her entire life.
It was on the evening of June 16, Sandra Wilson, a security guard and a regular gas station customer at the. On surveillance video, she can be seen entering the gas station wearing a blue dress. Inside are two other women who would prove important to what would later happen.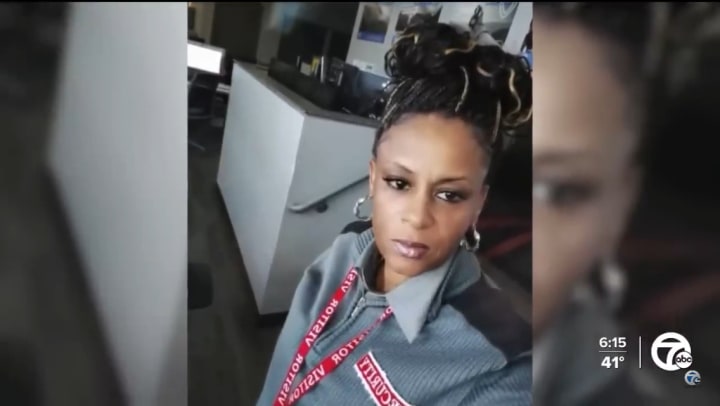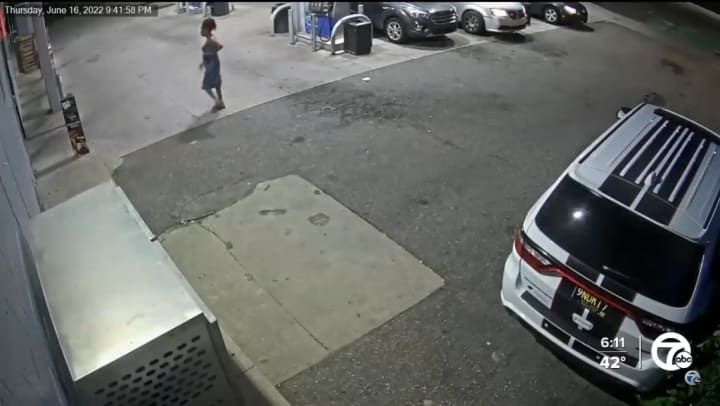 While Sandra was waiting in line, one of the customers ahead of her is seen putting her credit card down on the counter while she talks to an employee. Seconds later, she leaves the store but leaves her credit card behind.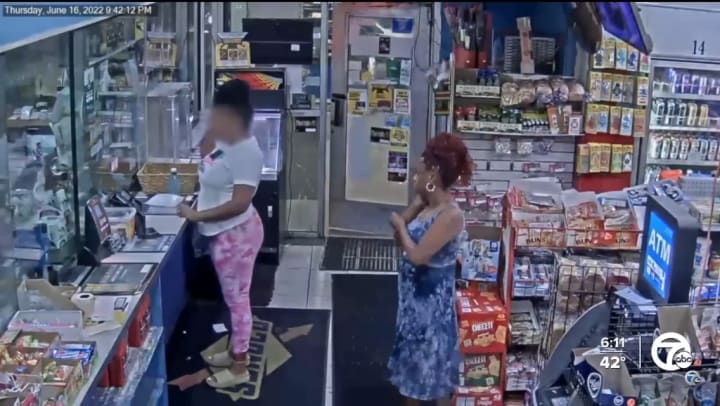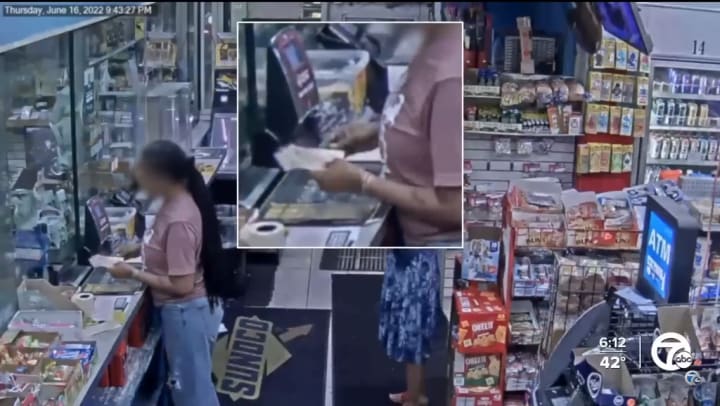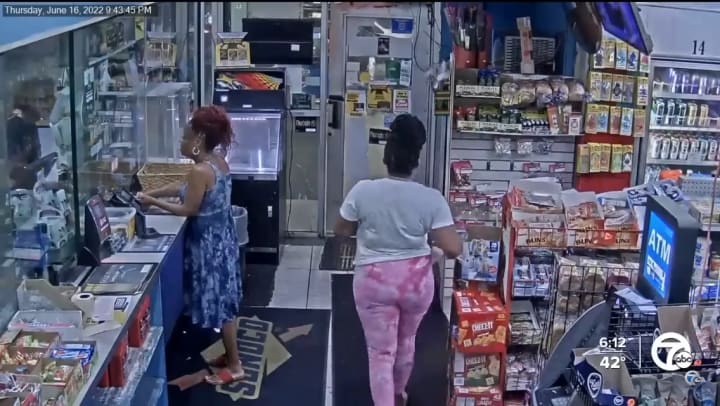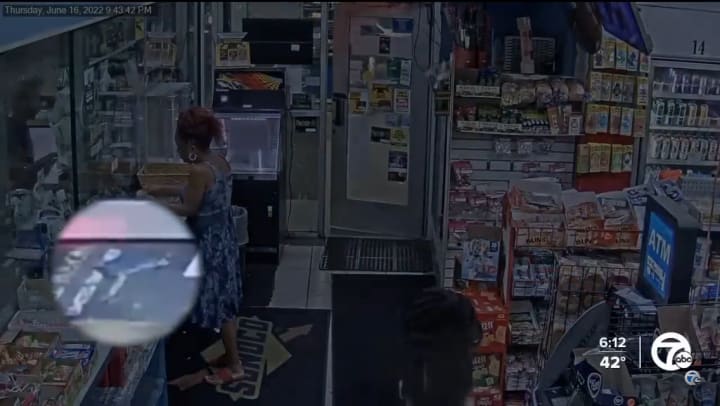 Sandra can be seen walking up to the counter to purchase her cigarettes while she was waiting she sees a card sitting there. But instead of picking it up, she follows the customer who most recently walked out of the store and said she asked her whether the card was hers. She said yes.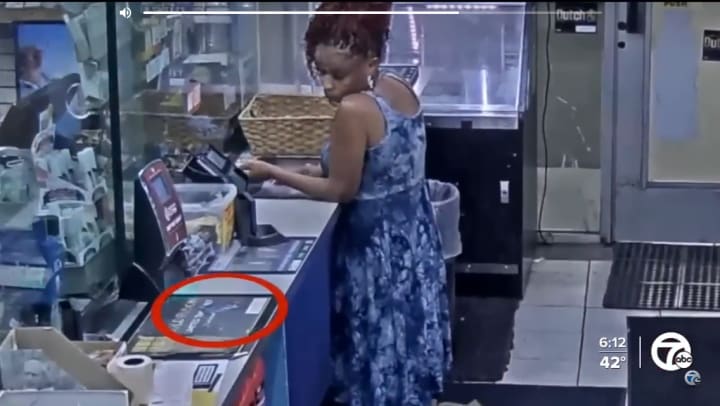 Sandra could be seen grabbing the card and walking it out to the woman while she sat in her car. She didn't know it, but Sandra gave the card to the wrong woman who said "Yes".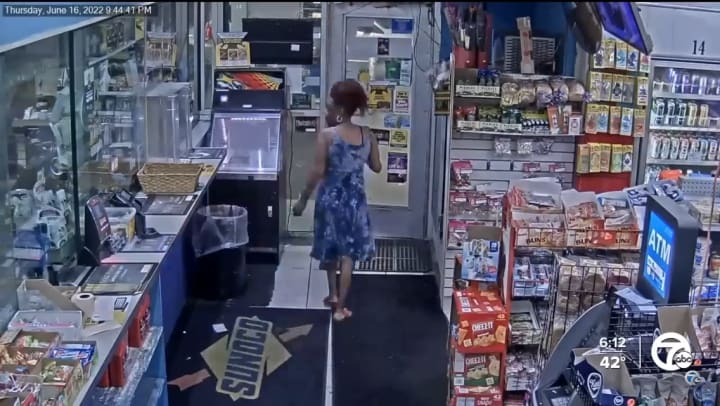 The woman took the card and left the gas station. No one alleged that Sandra ever used the credit card. In fact, she only held on to it for about 15 seconds. Wilson left until the following week. During the following week after she got her cigarettes, she started getting calls from family and friends asking why she was wanted by the police.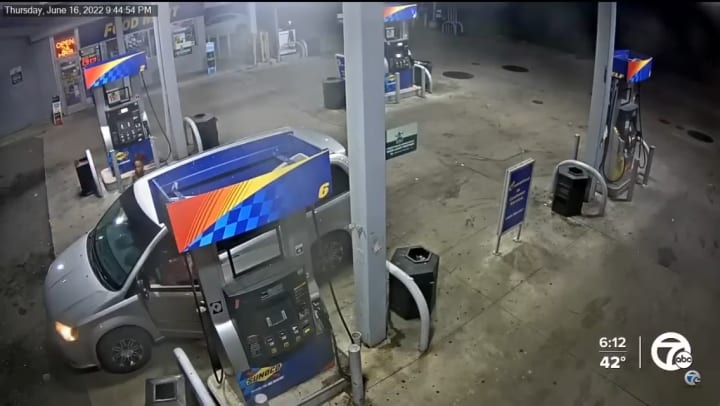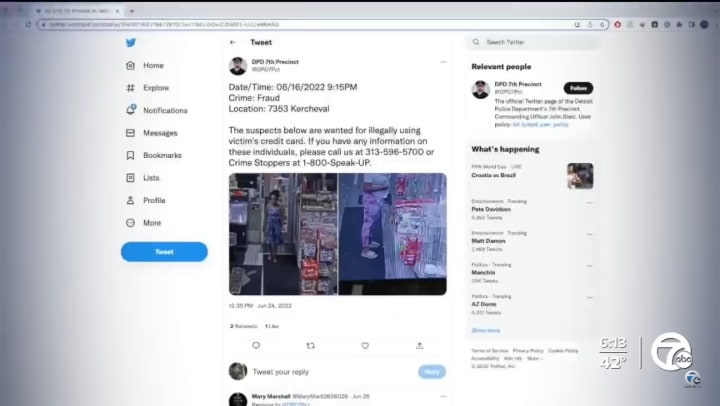 A snap surveillance picture of Wilson appeared on social media, first on the Detroit Police Department's 7th Precinct Twitter account, then on the popular Crime News in the Detroit Police Instagram page.Both said she was wanted for illegally using someone else's credit card. Wilson went to the 7th precient to clarify what happened. Her interrogation was recorded. Shortly after sitting down, Sandra is told by a detective she is "the focus of the investigation" and is told she'll be read her Miranda Rights. Quickly, Sandra says she wants a lawyer. repeat her request for a lawyer twice. The detective has Sandra read her Miranda rights aloud, initialing and then signing her name. The detective wrote at 10:54 AM: "The subject refused to make a statement and asked to speak to an attorney."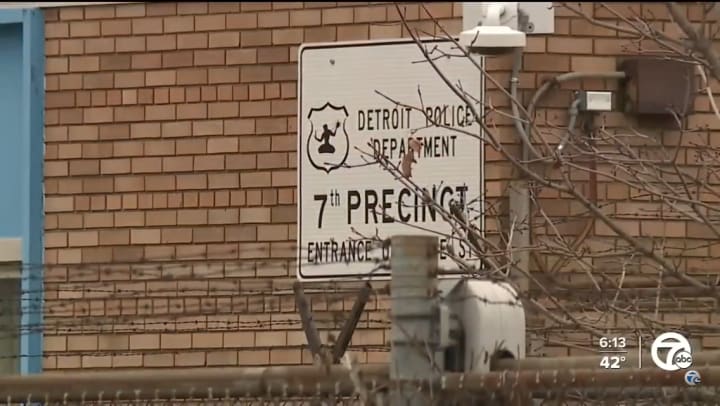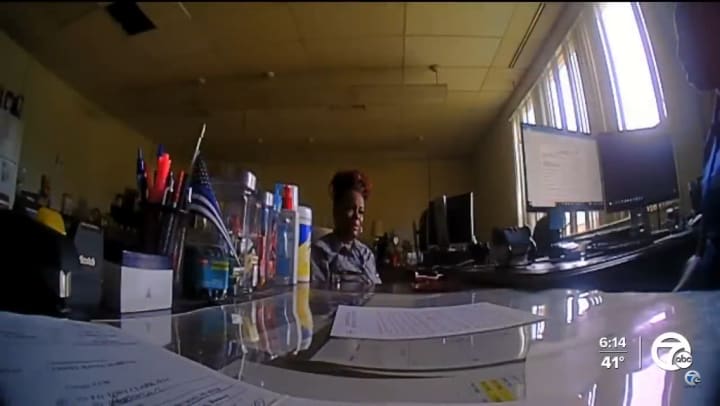 But the interrogation didn't stop. It continued for another 30 minutes, and not just with one officer. A second would later join. As the questioning continued, Wilson is seen crying and growing frustrated. The cops kept asking her "who she gave the card to?" she kept until they handcuff believing they caught the culprit.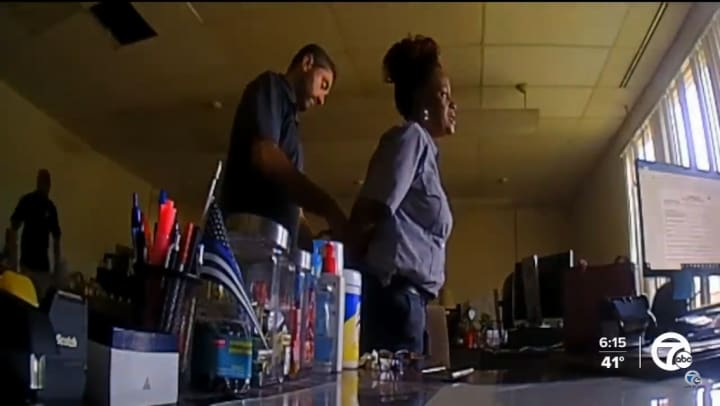 Wilson spent the next three days in lock up and would later be charged with two felonies, facing up to 4 years in prison. After she was released, she was fired from her job as a security guard. In October, the case went to a jury trial, and thankfully the Judge sided with her and was acquitted. The Judge called the whole "Absurd and ridiculous and wrong". However, even though Wilson won her case, she is still jobless, her family and friends still wonder if she did something wrong, social media labeled her as "criminal" and was evicted from her home.
"They embarrassed me. Humiliated me. I have 49 applications and I can't get a job,"

Wilson told WXYZ
Honestly, I find this totally unfair what the police have done to this woman they could have handle it in a different way. I am glad the Judge stick up for this woman. I am deeply sorry to Sandra Wilson that I hope she sues the police for all the damages that has cost her hopefully soon and please anyone in Detroit give her a job give her a chance.
All sources from WXYZ
About the Creator
Hello, My name is Gladys W. Muturi. I am an Actress, Writer, Filmmaker, Producer, and Mother of 1.
Instagram: @gladys_muturi95
Twitter: @gladys_muturi
Facebook: facebook.com/gladystheactress
YouTube channels in the works
Reader insights
Be the first to share your insights about this piece.
Add your insights