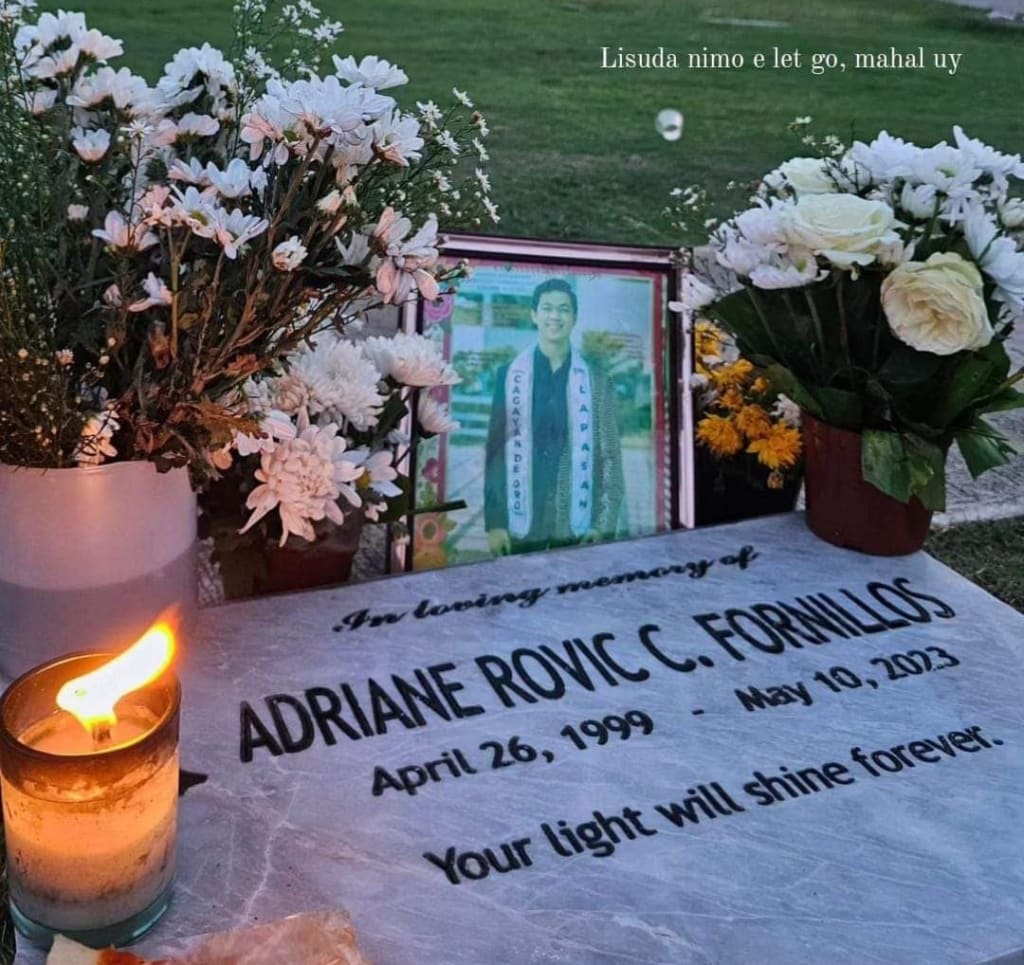 The murder of Adriane Rovic Fornillos
CRIME OF PASSION (The murder of Adriane Rovic Fornillos)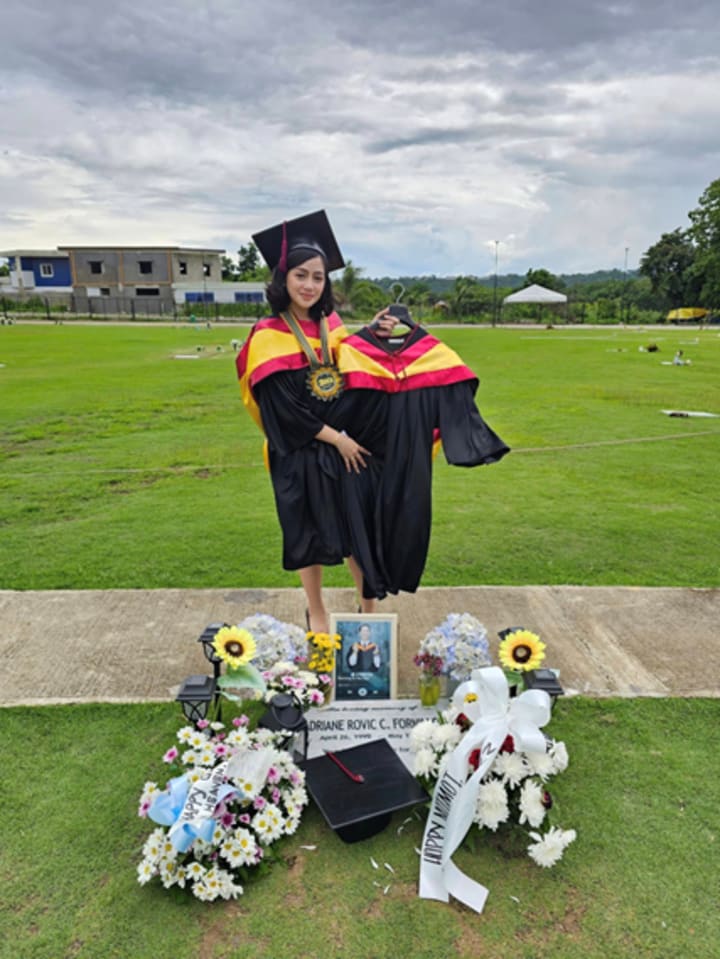 CRIME OF PASSION (The murder of Adriane Rovic Fornillos)
A 23-year-old named Fornillos lost his life on the evening of May 9, 2023, when an unidentified assailant shot him at close range in the head. He was rushed to the Northern Mindanao Medical Center, where he succumbed to severe brain injury the following day.
Fornillos was a participant in the Mr. Cagayan De Oro 2023 pageant and, on the night of the attack, was en route to his trainer's residence for practice. Initial investigations by authorities suggested that the motive might be linked to the pageant. Three individuals were identified as persons of interest in May. However, recent online discussions have sparked speculation about the need for further investigation.
Bombo Radyo CDO reported that the police had identified a powerful figure in the region as the mastermind behind Fornillos' murder. Though names weren't disclosed, social media is rife with suspicions that Pastor Dimver Andales of the Lapasan Baptist Church could be involved.
Screenshots supposedly taken from Fornillos' phone conversations are circulating on Facebook. These messages imply that Fornillos' girlfriend, Orog, mentioned having a "sugar daddy," allegedly Pastor Andales. The screenshots also claim that Andales sent Orog a bouquet of flowers and a Php 24k bag. Allegedly, Andales became jealous of Orog and Fornillos' relationship, purportedly leading to the planning of the latter's murder.
However, it remains uncertain who initially leaked the screenshots, raising doubts about their authenticity.
In response to online discussions, Andales addressed the rumors during an interview with iFM CDO. He denied being Orog's sugar daddy, asserting contentment with his wife. Andales suggested the accusations were politically motivated, possibly due to his unsuccessful bid for the 2022 Sangguniang Panlungsod of Cagayan de Oro's second district.
The pastor declared intentions to pursue legal action against those spreading rumors and defaming his character on social media.
While some were quick to believe that Fornillos' murder was a crime of passion with Pastor Andales as the mastermind, others showed skepticism. Aaron Navarro, a Facebook user, highlighted Andales' alibi—a preaching engagement in Bukidnon on May 9, the day of the murder. Navarro also pointed out inconsistencies in the online narratives, emphasizing the lack of concrete evidence to support certain claims. He advocated for careful consideration of facts before jumping to conclusions about Andales' involvement in the crime.
During Liceo de Cagayan University's college graduation ceremony on July 25, Fornillos and Orog both participated in the event. Fornillos was symbolically represented by his mother, who held a sizable picture frame displaying his graduation photo. On the other hand, Orog celebrated the occasion with a life-sized standee of her late boyfriend, honoring his memory during this significant moment.
"And finally, graduate nata mahal!! The Adriane I knew back in 2019 is nothing compared to who you are now, and I will always be proud of what you have become. Then you died, and a huge part of me died with you. No one was prepared for your passing, mahal, but I believe God knew you were already the best version of yourself and that you're ready to return to your rightful home, where you will find unconditional love and happiness," wrote Orog in a sweet tribute that garnered 97k reactions on Facebook.
Orog has not yet responded to the allegations linking her to her late boyfriend's murder. In the three months that have transpired, Fornillos has not received the justice he deserves. His family continues to post tribute messages and passionately advocate for justice on their individual Facebook pages, hoping for closure and accountability in the tragic loss of their loved one.
About the Creator
Read and provide feedback on my articles, and I'll reciprocate by reading and commenting on yours as well!
Reader insights
Be the first to share your insights about this piece.
Add your insights