Could Justice Be On the Way Over Jam Master Jay's Unsolved Murder?
Police tell a local New York City-based news media source that the cold case of the legendary DJ and founding Run DMC member's homicide investigation might be close to being cleared.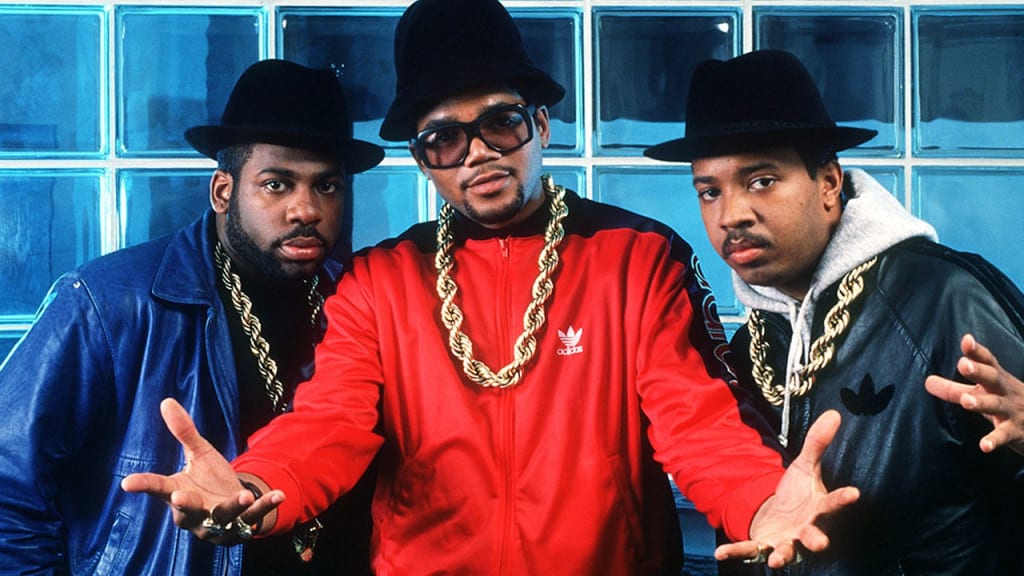 Photo credits: Frank Micelotta Archive/Getty Images
On January 21, 1965, a hip-hop culture and music icon was born in New York City, New York's borough of Brooklyn. A few calendars shy of 20 years later, this preeminent figure would start on a path that eventually rocketed him to prominence.
Jason "Jam Master Jay" Mizell (pictured far left) made his staple on the world for eternity as the legendary in-house DJ and founding member of the historically quintessential rap group Run DMC. In their heyday, Mizell, Joseph "Reverend Run" Simmons, and Daryl "DMC" McDaniels were a hip-hop trio that was setting trends with music, fashion, and cultural influence that would transcend the contemporary rap peers of their own generations. All three members of Run DMC were raised in the Hollis, Queens district of New York City, which is where they met.
Simmons is the younger brother of Russell "Uncle Rush" Simmons, a well-known music mogul who is the co-founder of Def Jam Recordings, a division of the Island Def Jam Music Group conglomerate. During the latter months of 1983, Run DMC recorded and released their first single titled It's Like That for a music label called Profile Records. The song sold many copies and charted on the Billboard music charts for singles in the Top 20. The group made nothing but history after that while flashing their signature gold rope chains and donning their Adidas jumpsuits.
The group is only the second rap act in history to be inducted in the Rock and Roll Hall of Fame. Run DMC's first major crossover hit was featured on their third album titled Raising Hell in 1986. The song was called Walk This Way and was a special hip-hop version of an earlier hit produced by the seminal 1970s rock band Aerosmith. The ingenious rap and rock fusion of Run DMC's Walk This Way went on to set trends, which would pave the way for successful musical groups who came years later, such as Limp Bizkit. Mizell made history on his own after the group disbanded.
Mizell was well-known for his stellar DJing and music production skills. Like his former bandmate Reverend Run, Mizell also had a blood relation to music industry royalty. The Mizell Brothers (Larry and Fonce) were a music production duo who crafted hits for almost every 1970s jazz icon you can think of, including renowned flutist Bobbi Humphrey and legendary trumpeter Donald Byrd. Mizell was a younger relative of the master jazz production tag team. He also started his own music management and record company called Jam Master Jay Records.
G-Unit Records founder 50 Cent was once signed to Jam Master Jay Records. Another popular rap group from the 1990s called Onyx was once signed to Mizell's label as well. However, on Halloween Eve of 2002, the life of one of hip-hop music's most revered pioneers came to an end inside a Jamaica, Queens recording studio on Merrick Boulevard. On that evening, Mizell was sitting in the sound lab on a couch playing video games when two men were granted access into the building by Mizell's assistant, a woman named Lydia High.
According to reports by police, High was immediately told to assume a position on the ground. One of the two men was armed. Mizell's friend that was in the studio room with him was shot in the leg and survived. However, Mizell (then 37) was shot twice execution style, suffering a fatal bullet wound to the head at very close range. Legend has it that the whole shooting was a "set up." One of the men who entered the studio reportedly embraced Mizell affectionately moments before he was murdered. For a long time, this killing has been classified as a cold case.
But a new report published by New York City's PIX 11 News reveals information, which proves that investigative officers with the NYPD have said that the Jam Master Jay Murder is getting close to being solved. "Despite the years that have passed with no arrest, PIX11 has learned that law enforcement is making significant progress and the murder may not remain a cold case much longer," wrote PIX 11 reporter Mary Murphy. Federal prosecutors previously investigated a man named Ronald "Tenad" Washington in the murder. However, he was never charged.
Read and watch video footage of Murphy's full PIX 11 News report here.
About the Creator
Mr. Trammell is an award-winning digital media producer, freelance journalist, and author. Formerly, he wrote national radio content for the Michael Baisden Show. He also served as Senior Editor at the Your Black World online news network.
Reader insights
Be the first to share your insights about this piece.
Add your insights