Cold Case Files
Daniel Sheppard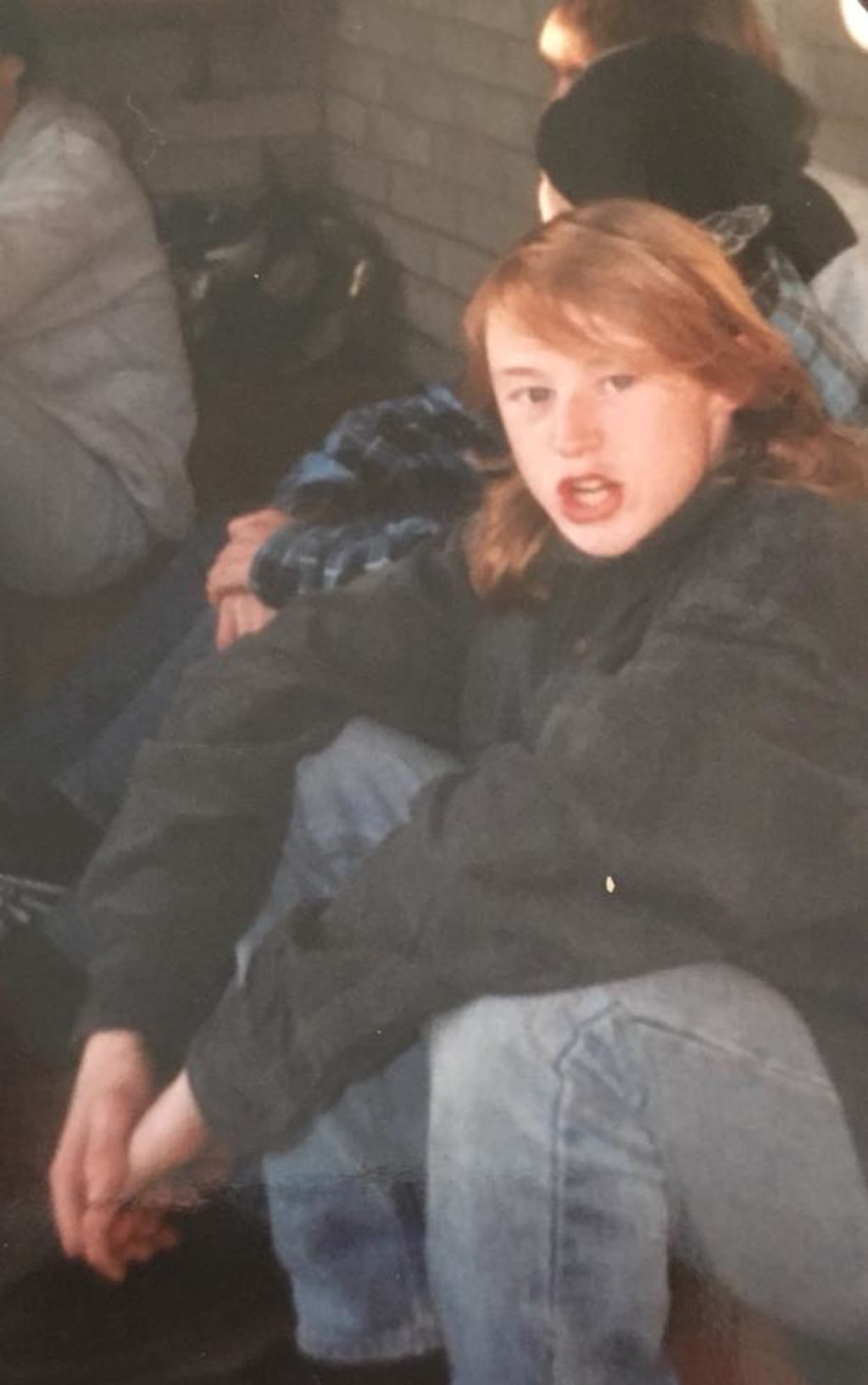 Christmas Day is no longer a day of celebration for David Sheppard. Instead it is a time of reflection, of sadness, of wondering why the world is cruel, why the good die young. In David's case this was proven when his uncle, who was more like a best friend than a relative, disappeared back in 1995. David was 14 at the time, only five years younger than his uncle Daniel Sheppard. In December 1994, Daniel was helping his nephew strip down his BMX bike. He assured David the end result would be the envy of his school mates. He was going to sandblast and powdercoat it at the place he worked and told David: "you'll have the coolest bike in the school bike rack.
Christmas Day, as usual, was full of laughter. Daniel, a twin to Michael, was a loveable larrikin who was always smiling. Fishing was his favourite pastime, along with watching footy. He enjoyed going out for a drink with his twin and mates, which was what he was doing in the lead up to his disappearance. The group decided to see in the New Year at Lennie's Tavern in Glenelg – a beach-side suburb in Adelaide. All were in good spirits. At about 1am, Mr Sheppard left the nightclub with two friends. The trio caught a tram back to the city and decided to check out another nightclub Rave, before moving on to Empire, another popular nightspot. When Daniel's mates decided to leave the club about 3am, he was enjoying the company of a female he had met and told them he would stay on. The two said their goodbyes to their 19-year-old mate and left. Daniel said his goodbyes to the woman, Pamela Tanner, at about 4am and walked to the nearby Adelaide Railway Station.
The 4.13 train to Port Adelaide was due and he was ready for bed. At the station he came crossed paths with three females and a male he knew. They were getting ready to catch the same train. During the journey, Daniel told two of the females: "I'm partied out … I'm going home to crash." They later said he appeared to be intoxicated, but was not having any difficulty talking or walking. They had no reason to think he needed help to make his way home. When the train reached the Port Adelaide Railway Station at 4.35am, Daniel waved bye to his mate Nicholas Wright and set off, the thought of some much-needed shut eye firmly in his thoughts. Home could be reached in just 10 minutes on foot, something he had done countless times before. Usually with his twin by his side, but not always. His eyelids were heavy, but he steeled himself, knowing slumber was just a short stroll away.
Michael too became weary and jumped on what was the next train. He didn't know it, but he wasn't too far behind his brother. He didn't know whether his brother was still out and about, but didn't give it much thought. The two had separated on prior occasions, filling each other in on the events of the night the following morning. They were extremely close, but not attached at the hip. Daniel's mother Pat was surprised that her son was not home on New Year's Day, but not immediately concerned. When he was still not home on January 4 and no one, including his twin brother, had heard from him, she contacted police. The next day police were provided with a photo of Daniel in which he was wearing the same clothes he disappeared in. Daniel has not been heard from since.
His absence has left a gaping hole in the hearts of family and friends left behind. David said not a day goes by when he doesn't think about his uncle. Sometimes he feels a smile emerge on his face as he remembers the good times spent laughing with Daniel, but other times his mind is tortured by the what ifs. "Your mind can drift off to some very dark places," he said. David said Daniel's family and friends would continue to search for answers. He said they needed closure and justice for for Daniel. David said the family felt like they had been dealt a type of life sentence, with any chance of peace destroyed on that fateful day. Their peace, their happiness, has been replaced by anger, by frustration at the lack of answers, by sadness. They are angry that the person who took the life of their brother, their uncle, their son presumably still roams the earth, while they are trapped in a never-ending nightmare. "Three days in particular are tough," David said. "Daniel's birthday is obviously a sad day for the entire family. It's a day that used to be a celebration but is now a day of reflection." New Year's Eve, the day he disappeared is also extremely challenging and for David, Christmas Day has lost all of its appeal. For, unbeknown to him, it would be the last time he would ever see his uncle. "The last time I saw Daniel was on Christmas Day, 1994. We had a great day with lots of laughter but what sticks out most is Daniel waving goodbye looking back at us through the car window as they were leaving."
While at the time he had no way of knowing it, that moment is one that has both haunted and brought a smile to his face on more occasions than he can count. "It's something I will remember forever," David said.
In late 2005, South Australian Coroner Mark Jones handed down the findings of an inquest into Daniel's death. He found that Daniel was most likely dead. Mr Jones said he believed Daniel would have contacted either his twin brother or mother if he was still alive. He said he believed Daniel died on January 1 in 1995 or soon after. This was a bitter pill to swallow for Daniel's family, but nothing they didn't already know. And sadly, it brought them no closer to finding any answers about Daniel's disappearance. In the days after he was reported missing, police searched far and wide. Extensive and thorough searches retracing Daniel's steps were conducted. Police divers were brought in and covered vast areas of the Port River. Mr Jones said he was satisfied the search conducted was sufficient. "I have carefully examined the plan and I note that the searches were conducted over a considerable area," Mr Jones said. "Further searching of the river was conducted using police boats equipped with sonar systems and the areas they searched were also depicted on this plan."
In their search for answers, police were initially perplexed to find that there was a withdrawal from Daniel's bank account on January 3. It resulted in a lot of questions that needed to be answered. Despite the assurances from Daniel's family, had he in fact decided to go missing of his own accord? Had someone obtained his pin number and withdrawn money from his account? It was a mystery that needed to be solved. The truth proved to be much less sinister. It was soon discovered that the withdrawal had in fact taken place on December 30 but didn't appear on his statement until days later due to Daniel accessing the money from another bank's ATM – not his own.
On Saturday, January 21, 1995, police conducted a re-enactment of Daniel's departure from the Port Adelaide Railway Station. It resulted in somewhat of a media circus and footage of it was screened into the lounge rooms of Australians. It was hoped the footage, which showed someone dressed in similar clothing to Daniel on New Year's Eve – blue jeans, a maroon denim shirt and black shoes would trigger a memory for someone with information about the night in question. Well, not just someone – his twin brother Michael. Police filmed him, wearing a wig, getting off a train at the Port Adelaide station. It was a tough thing for Michael to do – but it did result in a flurry of tip offs to police. A number of theories were speculated about. Was Daniel the victim of sexual predators looking for vulnerable victims under the cover of darkness? Had he decided to go elsewhere and met with foul play? The theory that he may have decided to take a detour was given weight by a possible sighting of Daniel reported by Michael O'Loughlin. He claimed he saw someone matching Daniel's description walking east along Grand Junction Road about 6am or 7am on New Year's Day. He was shown a photo and believed the person he saw could have been Daniel. However, this lead just sparked more questions as the location was some distance from the Port Adelaide Railway Station and not included in his route home. A second person came forward with a hunch that she may have seen Daniel. On New Year's Day Yvonne Bugg was driving along Bower Road. When she stopped at the intersection of Old Port Road and Bower Road, she witnessed a person wearing dark trousers and a light shirt lying down near a fence. She heard the person moaning and, assuming they had consumed too much alcohol, kept driving. This was about 5am and when she drove past the spot again half an hour later, the person was no longer there. It was deemed unlikely this person was Daniel because he was wearing a maroon shirt, not a light coloured one like Ms Bugg saw.
As is the case in any missing person investigation, there was wild speculation about what led to his disappearance. Each new suggestion brought more pain to Daniel's family, but they did whatever they could to help, no matter how ridiculous the suggestions seemed. Some of the more outlandish theories were that Daniel had been attacked by "skinheads" on the train or murdered by people with links to the occult. Other claims were made that Daniel may have been a victim of a homosexual group or owed money to someone for drugs.
The last lead Daniel's family was given was in 2018. An Adelaide nurse, known only as 'Carol', said she was haunted by what she believes were the desperate screams of Daniel being abducted outside her home on early New Year's Day, 1995. She said she couldn't understand the lack of interest in what she heard the incident happened 10 minutes after he was last seen and in close proximity to his home. "In my heart I know it was Daniel," she told Perth Now. She said she heard someone scream something along the lines of "I don't need a lift" and "f*** off". She went outside and saw what she believed was a "square-shaped" car similar to a Holden Statesman or Ford Falcon. At the time she thought she saw a female in the back of the car, However, she later learned that Daniel was small with long wavy blonde hair.
Daniel's family have never stopped searching for answers. And they won't until they can bring him home. They hope the $200,000 reward and basic decency will spur someone to tell police what they know. "If anyone has information but is keeping it a secret please come forward," David said. "It's never too late." David said he would not rest until those responsible faced the full force of the law. "It must weigh on your conscience wondering if today is the day detectives make a breakthrough in the case or if an accomplice breaks and comes clean. We need to bring Daniel home."
The man trusted to take over the case and look at it with fresh eyes also believes someone will one day come forward. He is Detective Brevet Sergeant Simon May. He took over the case in 2015 and knows that as time goes by, alliances change, people making better life changes seek redemption and secrets are spilled. "People's personal situations change over time," he said. He knows all too well that it only takes one piece of information to crack even the most baffling cold cases.
Until that day comes, Daniel's family and friends are locked in limbo. Their lives are in a sort of groundhog day mode. New day – no answers, no Daniel. And tragically no peace.
investigation
I'm a journalist/author living in south-west Victoria. I have written two true crime books and I am about to release my third. The titles are United in Grief, about the tragic murder of bride-to-be Stephanie Scott and Tears for Tyler.
Receive stories by Monique Patterson in

your feed