Christopher Darden Quits
Follow up on the Eric Holder and Nipsey Hussle Trial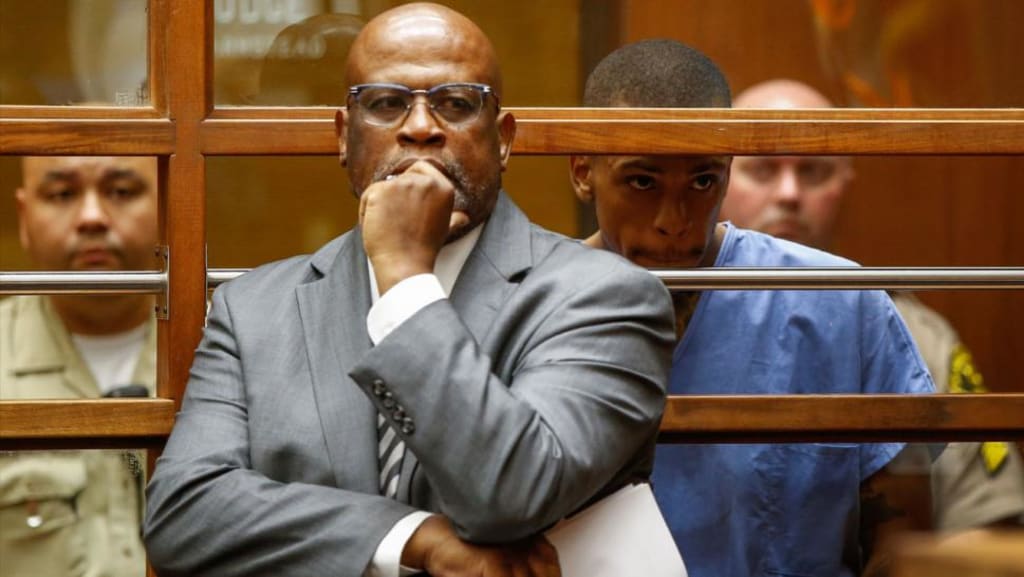 Christopher Darden and Eric Holder at Court  (Inside Edition)
Former attorney against the O.J. Simpson trial has stopped representing the shooter of Nipsey Hussle, Eric Holder. Holder has been in police custody since the shooting took place at Hussle's clothing store on March 31st, 2019. Unfortunately, Hussle was pronounced deceased soon after.
For those who don't know how gruesome the execution was, Holder was seen approaching Hussle earlier that day. Witnesses and victims of the shooting claim Holder was trying to promote his music. Unfortunately, he was turned down and confronted by Hussle about being an informant. Holder left and returned moments later with a firearm, and proceeded to shoot Hussle and other innocent bystanders. He then proceeded to run back to the scene a second time to shoot Hussle again.
Nipsey Hussle- Double Up Music Video
Since the shooting, many fans of The Marathon Clothing owner have been distraught. A lot of people are still having a hard time wrapping their minds around it. I am also having a hard time figuring out "Why?" Hussle had touched the lives of so many people, including people he had never met. That's why this senseless shooting is so hard to believe.
The only person who was supporting Holder was his attorney Christopher Darden. On April 5th, Holder was charged with premeditated murder and pleaded not guilty. His bail was set at $5 million and is still waiting for a trial set for September. If Holder is found guilty, he will face life in prison.
The main thing I would like to know is who paid for Eric Holder's representation. Holder is a Crip from Los Angeles, CA. Most gang members don't receive a good representation, if any. Of course, if you have the funds, you can pay for anybody to represent you, but Holder was not known for his wealth. He was known for his association with the LAPD.
Eric Holder (Left) Nipsey Hussle (Right)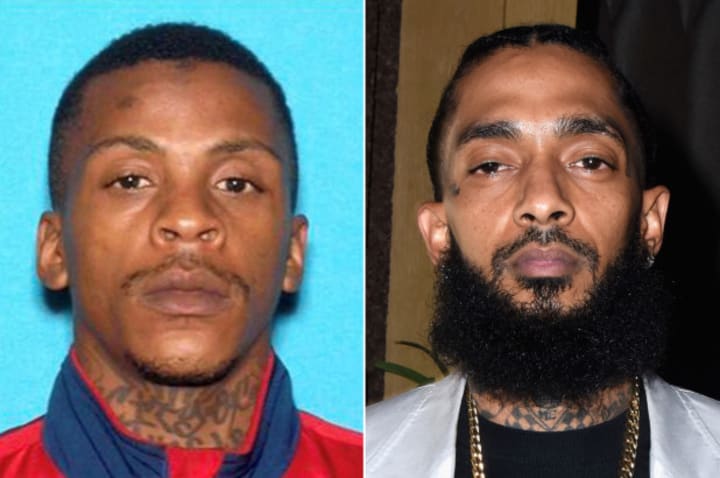 On the fourth of April, broadcasts announce that attorney Christopher Darden will be representing Eric Holder. Once news broke out, the people of Los Angeles grew more angry. Moments later, Darden began to receive death threats that were also sent to family members including his daughter and journalist, Jenee Darden.
"I've been receiving vile comments and messages since news broke that my father, Chris Darden, is the defense attorney for the man accused of killing Nipsey Hussle," Jenee Darden wrote on Instagram.
Darden admits that he wanted to help Holder. Although the public might say Darden is a trader to his people, Darden also admitted how much he supports the black community, especially black men.
When asked outside the courtroom why he chose to take on the case, Darden told The Los Angeles Times: "I defend poor people—that's all I do. And he's definitely poor."
Jenee Darden (Daughter of Christopher Darden)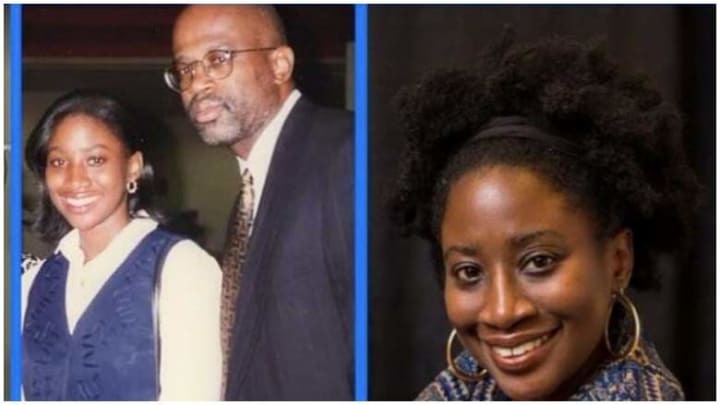 Darden motioned to withdraw from the case on April 10th. He has yet to speak on the reason for withdrawing from the case. According to USA Today, Holder will now be in the hands of another defense attorney.
"After centuries of a history of black men hung from trees without trial, or after the thousands of cases of black men tried, convicted and executed without counsel … I cannot understand why in 2019 some people would deny a black man his 6th Amendment right to counsel of his choice," Darden wrote.
News outlets are still reporting the death of Hussle was a result of a personal dispute. Other critics believe this event was an inside job due to how glorified and successful he was in changing the world. Hussle was scheduled to meet with the LAPD to discuss ways to end gang violence a day after he was gunned down. According to NBC News, despite Darden's decision to withdraw from Holder's case, Friday he announced that he would not be deterred from his overall mission.
"I continue to be loved. I continue to walk with kings," Darden wrote. "And I will continue my pursuit of fairness and justice on behalf of my clients and others charged with crimes."
For updates stayed tuned through Vocal and Instagram.