Child or Not?
Orphan movie has come to life...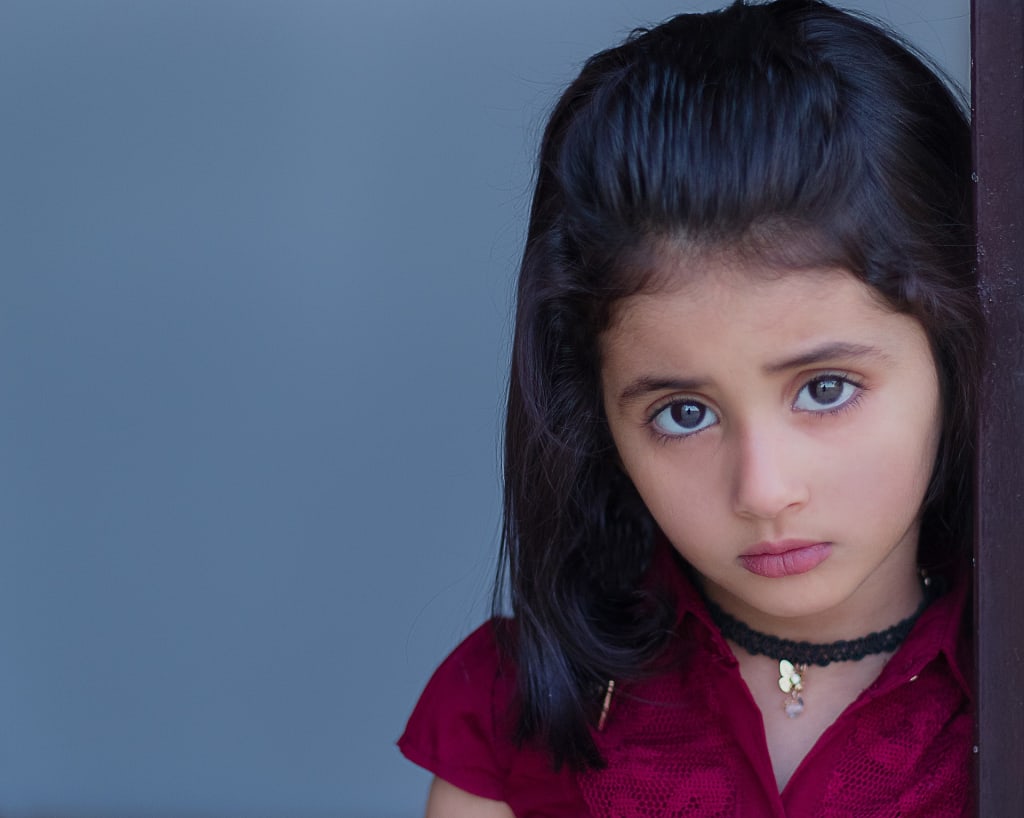 I'm sure you have seen the news about Natalia and how there is a big debate about whether she is a teenager or a grown woman. Before I saw The Dr. Phil Show I kept flipping over in my mind; she's a child, not an adult. After watching Dr. Phil, I still keep arguing with myself. I don't understand how a 16-year-old girl could say she's never had a period; that seems a little odd to me. Could any conditions delay puberty by that much? It seemed to me when doctor Phil asked about her previous families, Natalia was maybe willfully holding back specific details. Like when her former foster mother said she couldn't do it anymore after Natalia broke her siblings' arm. It would seem to me that maybe she does have past of aggression, and perhaps that's why she could not make it work with other families. I felt that Natalia looked older than 16 in presenting herself older than 16. Now I know that some teenagers appear to be older than they are because of life experiences. Still, there's usually a personality flaw that tells their age. And I did not see that in Natalia's case, but I am no expert by any means. I think perhaps Natalia's appearance may have hurt her in the long run on The Dr. Phil Show.
One bizarre thing is that Natalia had not one but two apartments. Reportedly Natalia went to a community college near the residence she was renting via her adoptive father. I wish we could get those records to see how Natalia was performing in those classes. If she had a firm grasp of college classes, she is probably not a child, unless she is some child prodigy. Realistically if I dropped off a seven year old into an apartment, there is no way they could survive on their own. I know Michael Barnett was flying back and forth to check on Natalia's wellbeing, and still, I don't believe they just up and abandoned Natalia. I think there is a strong possibility that they believe what they are saying, no matter the outcome. I know people are hyper-focused on the fact that she is a little person who was left alone to fend for herself, but the reality is people with disabilities of all kinds live on their own. I am a 37-year-old woman with cerebral palsy since birth, and I rely on others for my basic needs, and I still live on my own. Perhaps Natalia could have benefited from getting acquainted with in-home caregiving services before she sent the life on her own. I don't see a child surviving on their own for two years; a full-grown teenager would have some difficulties with that.
The part that I'm struggling with is that they legally changed her age based on minimal and conflicting doctor reports. Some news agencies have reported that the Barnett's have medical proof that she is maybe as old as 30; other news outlets claim that they only had a paper from Michael Barnette's doctor who has never examined Natalia himself. If a doctor has never examined a patient for himself, how can he render an opinion on the subject that's valid? If all you need is one paper from a doctor to change your age, I would like to revert my age to 25 instead of 37. I feel the Barnetts had to have something substantial to prove that Natalia was an adult for a judge to make a startling ruling. I can't imagine any court taking this decision lightly.
When I legally changed my last name to Knight, I had to submit to a background check and have my fingerprints taken by the state police. I also had to put an ad in the paper to let people know there was changing my name just in case I was a criminal who did a crime somewhere else. And that was only for a last name change; I can't imagine the process for changing one's age.
I know these tests cannot provide it pacific age, but they should be able to give an age range so we can definitively have answer whether this is a grown woman or child. This question should be a breeze for modern medicine. If the Barnetts did not want Natalia, then they should have just given her back.