Charles 'Mass Murderer' Manson Dies at 83
All that there's left to say is... rest in pieces.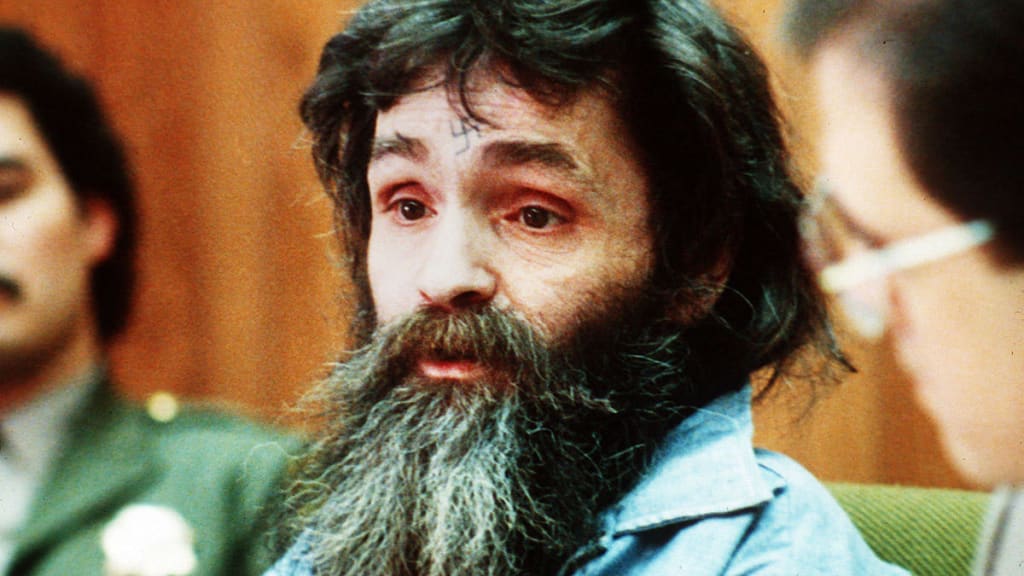 The cultish leader photographed, nearing the end of his days.
Charles Milles Maddox, otherwise known as Charles Manson, is the wild-eyed man known for leading the Manson Family cult.
Manson was deemed responsible for committing the infamous, disturbing murders of actress Sharon Tate Polanski, Tate Polanski's unborn baby, and six other victims (Abigail Ann Folger, Wojciech Frykowski, Steven Earl Parent, Jay Sebring, Leno La Bianca, and Rosemary La Bianca) in the solemn year of nineteen sixty-nine.
The term "Helter Skelter," originally derived from a Beatles song by that very title, was warped by Charles Manson in order to capture his own extremely twisted idea of a chaotically imminent race war between the African American and Caucasian races. Manson even went as far as to come up with his very own lyrical interpretation of "Helter Skelter" in order to further and follow his prophetical prediction of war.
The murders committed by the Manson Family are largely believed to have been attempts at sparking Charles Manson's "Helter Skelter" scheme.
Originally when brought to court, Manson was sentenced to death -- however, this was ruled against as it did not comply with the People v. Anderson (1972) case that effectively outlawed the use of Capital Punishment within the state of California due to its cruel and unusual nature.
Manson was instead ruled to serve nine consecutive life sentences.
Since being admitted to prison in nineteen seventy-one, Manson was denied parole a total of twelve times. The last parole hearing that he attended was in March of nineteen ninety-seven, and his next scheduled hearing was not to be held until about a decade from now, in the year of twenty twenty-seven.
Rumor's of Manson's ill-health have been swarming the internet ever since his hospitalization back in January of this year, due to an intestinal lesion.
Manson was advised to undergo surgery in order to stop the intestinal bleeding, however doctors deemed him to be too weak for the procedure to be performed. He was promptly returned to the confines of his cell.
These speculations of Manson's demise have been circulating far more-so than usual, however, in the last approximate week – as Manson was hospitalized yet again, only a few days ago, and reportedly clinging to life.
The California Department of Corrections released the following statement in regards to his passing late last night:
"Inmate Charles Manson, 83, died of natural causes at 8:13 p.m. on Sunday, November 19, 2017, at a Kern County hospital."
Reportedly, the California State Prison, Corcoran called Debra Tate (sister of victim Sharon Tate Polanski) as well as other remaining relatives of Manson's victims, to inform them of his passing.
Debra Tate informed CBS Los Angeles that upon hearing about Manson, she "said a prayer for Manson's soul and has forgiven the family but refuses to forget what they did."
Eerily enough, Charles Manson and the twisted legacy that he leaves behind will soon be hitting the big screens in the form of Quentin Tarantino's currently untitled docudrama, recounting the events that surrounded the devastating Manson Family murders.
However, when questioned, Tarantino was sure to caution the following in regards to the up-and-coming project: "It's not Charles Manson, it's 1969."
Now, this isn't the only instance of Manson's name in recent pop culture. The latest season of American Horror Story, fittingly titled Cult, included actor Evan Peter's uncanny portrayal of Charles Manson in the final two episodes of the season, one titled namely "Charles (Manson) in Charge" and the latter, "Great Again."
"Death is the greatest form of love." –Charles Manson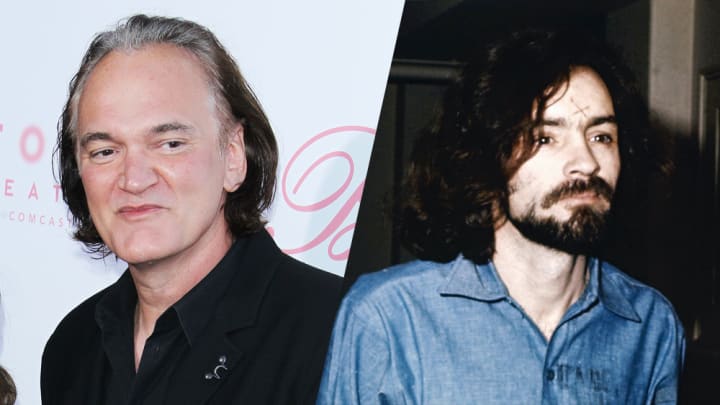 All in all, it can't be said that we're sad to see Manson go.
However, it doesn't seem as if we will be able to erase his gut-wrenching memory from our minds just yet.
About the Creator
Hey there, I'm Tabitha! Currently, I am a Senior at Graceland University pursuing a Bachelor of Arts degree in English Literature and Cinema Studies.
Business Email: [email protected]
Instagram: @beingasaocean
Reader insights
Be the first to share your insights about this piece.
Add your insights