Born To Be A Star
True crime 1947.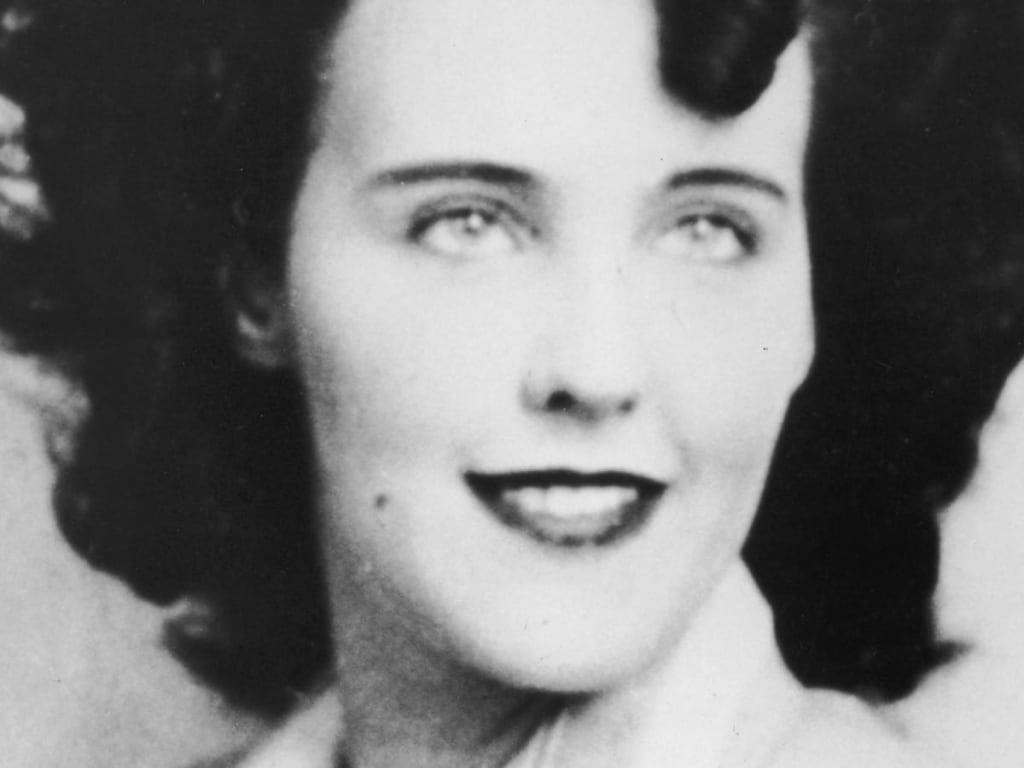 Images from Biography.com
No matter where we come from, we are all born to do something. Whether it is to become a teacher, a doctor, a painter, a writer, or an actor, everyone has a purpose or goal that determines their life. Maybe some of us had a silver spoon and an unlimited bank account, never having to work, or perhaps we are poor, working three jobs while going to school, or a full-time student dedicated to a life of academia. Well, Elizabeth Short was none of these things, but inevitably, she was born to be a star!
This beautiful, ambitious, 22-year-old waitress/aspiring actress from Hyde Park, Boston, Massachusetts, became the center of the most heinous and mysterious crime of the 20th century. Something that is speculated on to this day, the "Black Dahlia" case. The name originates from a nickname that male customers had for Ms. Short, plus the habit newspapers had for naming particularly lurid crimes. Pretty messed up if you ask me, but whatever passes for entertainment. Let us rewind time momentarily to tell our tragic tale.
The Discovery
The setting was a bright, sunny morning on January 15th, 1947. A joyful mother named Betty Bersinger is pushing her infant daughter in a stroller. All is well with the world, or at least it was.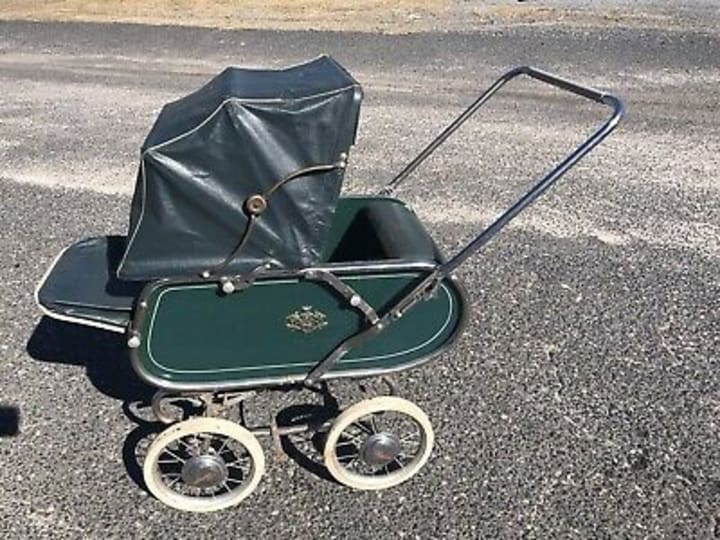 Amidst the unkempt grass and weed-infested lots, something caught Mrs. Bersinger's eye, something odd. As she approached, the smell gave it away: a corpse. Although it did not look like a dead body at first glance, instead, it resembled a beautiful, pale white mannequin with raven black hair cut in two at the ribcage, with each section around 10 inches apart.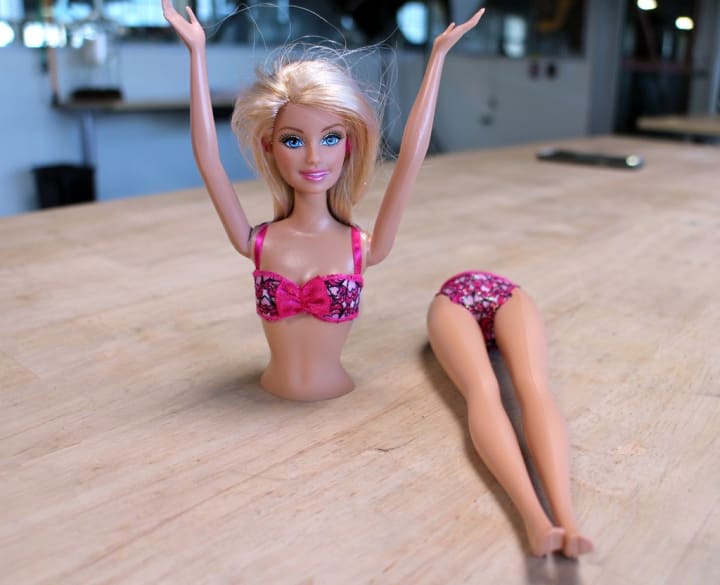 It did not register to be a human at first, not until Mrs. Bersinger was near it. She touched out of curiosity, only to scream out in terror. This was a cold, stiff, murdered female whose body had been bisected and face was brutally mutilated into a grim smile. Kind of like a morbid clown: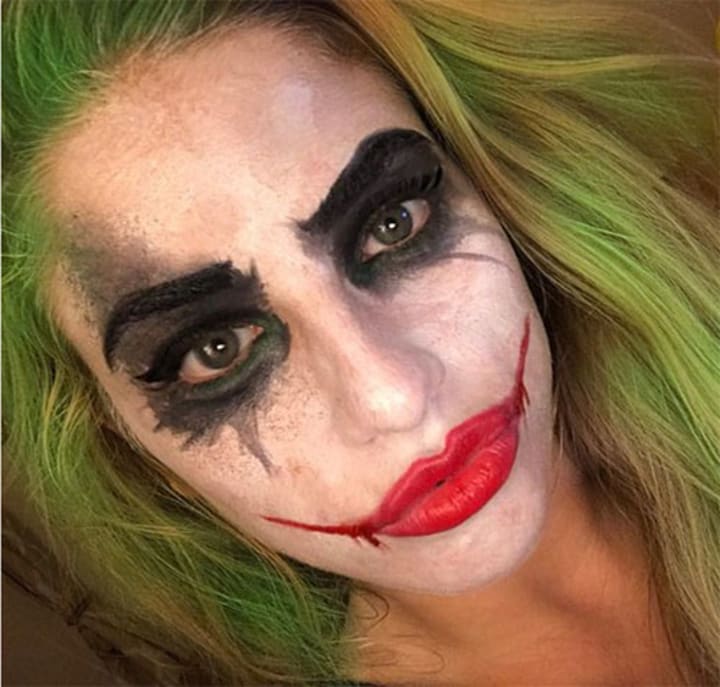 Expeditiously, she ran with her child in tow to a neighbor's house and called the LAPD to report the find. Thus, began the never-ending mystery of the Black Dahlia.
Identification and Investigation
Initially labeled as Jane Doe, Ms. Short was identified by sending her fingerprints in a "sound" photo (an early form of fax) to an office in Washington, D.C, which could be relayed to the FBI for help. Low and behold, it worked! It turns out that Elizabeth had previously worked at an Army base in 1943, where she was arrested for underage drinking with the soldiers. But that only solved a speck of dust that was this case.
After doing a preliminary investigation, and transporting Ms. Short's corpse to the county morgue, is when the mystery deepened. How she was hacked in two was done surgically, indicating it had to be someone knowledgeable medically; she had been tortured and beaten before her death, during which she had been forced to consume her feces, based on her stomach being filled with it. Additionally, her organs, including uterus and intestines, had been removed and tucked underneath her buttocks. After seemingly hours of excruciating pain, she died. Then she was mutilated on her face, sliced up around the thigh and breast areas, drained of all blood, which was found in a bag nearby, thoroughly washed, including her hair, and dumped like a piece of trash in public for all to see posed with her hands over her head, elbows bent at right angles, and legs spread apart. It was quite a perplexing situation.
(pictures below are not graphic but are similar to those used)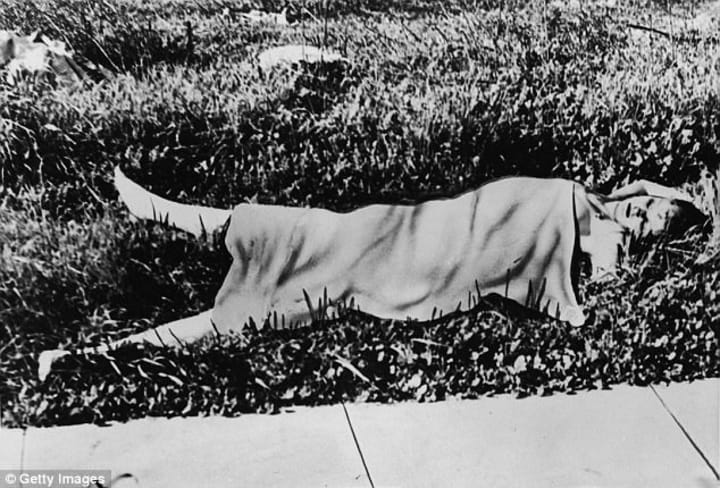 Suspects and Suspicions
The investigation was extensive, but with time, progress came. A married salesman named Robert "Red" Manley was apprehended because of his encounter with Ms. Short on January 9th, 1947. It was six days before Short's body was found by Bersinger, and the last day she was seen alive. After interrogation, Manley admitted to having an affair with her, taking photos with her, and dropping her off at the Biltmore Hotel in Los Angeles, California. Later on, he was able to identify one of her shoes and her purse for the police department. Unfortunately, his alibis checked out, and he was free of any wrongdoing. Back to square one, it seems.
On January 21st, 1947, a person claiming to be Ms. Short's murderer called the editor of the Examiner magazine, James Richardson. The caller seemed to be male, but the accuracy was questionable. He heartily congratulated him on his case coverage, stating that he was impressed by all accounts. He also said that he would turn himself in, provided that the police could pursue him further, and to expect a care package containing some "souvenirs" of Ms. Elizabeth Short in the mail. The caller did not lie.
A US postal worker found a suspicious vanilla envelope addressed to the "Examiner and other Los Angeles magazines". Very strange, but not by much considering the case. Curiously, the words were letters cut and pasted from various newspaper and magazine sources. The front of it read: "Here are Dahlia's belongings, letter to follow".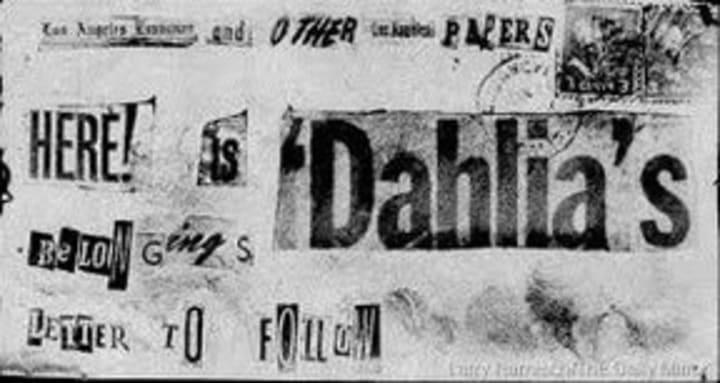 Inside were Ms. Short's birth certificate, business cards, photographs, a scrap of paper with names scribbled on it, and a leather address book with Mark Hensen's name on the front. The package had been thoroughly sanitized with gasoline; the same solution was used to clean her remains, leading LAPD to believe that it was from the murderer, not just a typical stalker. Gasoline is highly corrosive, so it destroyed most physical evidence used for testing. Despite this, the police were able to lift several partial fingerprints from the package. Finally, some good news! At least one would think so, but no. The fingerprint samples got compromised during transit to the medical examiner's office. The same day, an investigator discovered a black suede shoe and a handbag a short distance from the crime scene. Similar to The ones that Manley identified. But, they too were cleansed with gasoline.
More investigation ensues, and more evidence comes to light. A bizarre suicide note was discovered on March 14th, 1947, tucked beneath a pile of men's clothing by the ocean's edge: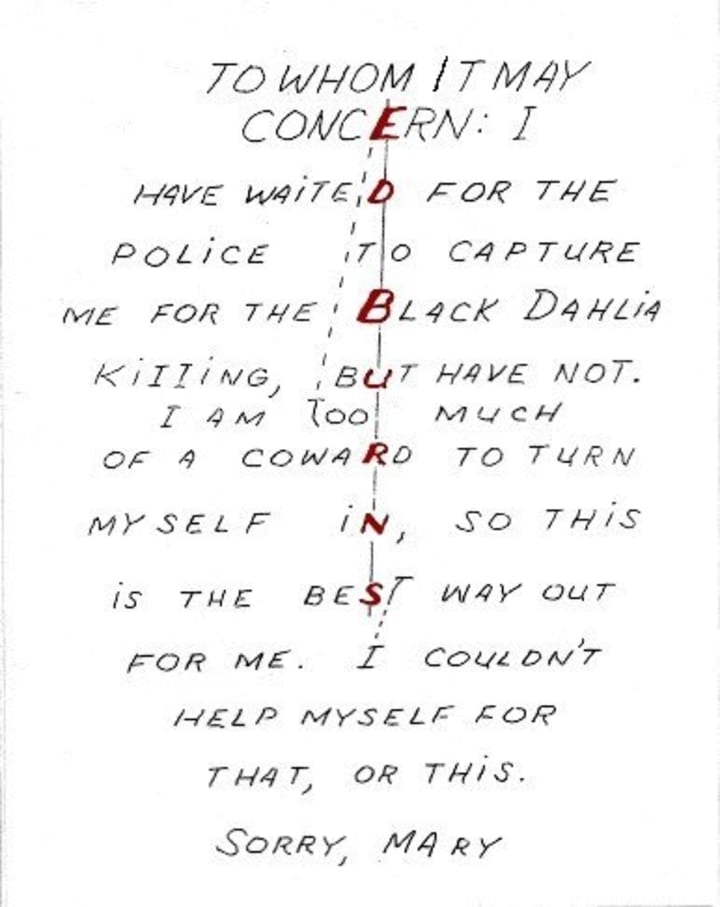 After searching, no clue as to the owner of the clothing became apparent.
Approximately Seventy-five men were tracked down and interrogated until they found the owner of the address book. A wealthy nightclub owner named Mark Hansen confirmed that Short stayed at his place for a time, along with Ann Toth, a personal friend. She claimed Hansen tried to persuade Short into sexual conduct, to which she rejected, and believed he killed her out of anger. Unfortunately, he passed numerous polygraphs and interviews, freeing himself of any suspicion. Another man, Martin Lewis, had been investigated for being an acquaintance of Ms. Short but was cleared as his alibi placed him in Oregon at the time of her death. So many suspects, so little proof. Various others claimed to be the killer or confessed to having association with Short, but inevitably led to nothing.
After two years of fake confessions, killer letters, fake suicides, etc., the public was in a frenzy. The LAPD was deemed incompetent by a Grand Jury due to their failure to solve murders of women and children. Particularly Elizabeth Short. The active investigations of the case ceased, and the tragic tale of the Black Dahlia became lost to time.
Who Did It?
After seventy years of investigation, both concluded and ongoing. I bet the world is wondering one thing: who did it? Well, unfortunately, there has been no definitive evidence to prove who committed the murder. There have been in-depth interviews, polygraphs, and trials at the expense of George Hodel, a wealthy, powerful medical officer in LA. He was a key suspect for several years, although nothing has been confirmed. The hotel did have enough influence, a secluded location to carry it out, and access to surgical/medical devices to perform the bisectomy. His extended family currently runs a true-crime podcast in which they discuss the stories of his wrongdoings, potentially raping his daughter, beating and possibly murdering his secretary, etc. However, one cannot overlook Leslie Dillon.
Mr. Dillon had been a bellhop and a former mortician's assistant. He was made a key suspect due to his various letters to the police department psychiatrist, Dr. Paul De River. Within these, he started the possibility of Short's murder taking place in a hotel room, the Aster Hotel, where he stayed. The hotel owners admit to finding one of the cabins covered in blood and fecal matter. Multiple eye witness accounts place a female matching Short's description with Dillon shortly before being murdered. This information does not bode well with the good Dr., so he attempts to get Dillon back to California after leaving town abruptly to coerce a confession out of him. The encounter was recorded in the adjacent room but did not go well. Dillon left quickly and in an agitated state.
After further investigation, it was discovered that Leslie Dillion was a member of a gang, one that posed as bellhops in hotels long enough to find the safe, resign, and make off with masses of cash. Short was associated with them but not in any romantic relationship with any of them. She knew what they were up to and who were members, making her a target for some dangerous people. There it was, the motive for her demise. However, much like the other suspects, the substantial evidence was not there. Even though on multiple occasions Dillon contacted De River wanting to help out with various books about sadism, admits to being obsessed with the Black Dahlia case, and details everything regarding slaying Short, but never actually confessing to the crime. Because of their insistence, Dillon sued the LAPD for mistreatment and lived out the rest of his life in relative peace.
To make a long story short, there is no confirmed killer for Ms. Elizabeth Short. But there will always be clues, testimonies, and new information that comes to light. Eventually, a culprit will be apprehended, and justice will be served to that young woman. In the meantime, do research, watch documentaries, read articles, dissertations, and overall, be open to the information we the public can access. You never know, maybe one of us will find that monster!
investigation
About the author
Twitter @angied7592. Long time lover of literature. Obsessed with adorable animals and coffee I spend my days playing video games with my brother and fiancee. I got a medium account too https://angeladerscha.medium.com/ check it out.