Black Chicago Poised to Re-Elect Kim Foxx as Top Prosecutor
She Wins Big Against Racist Onslaught by Cops and 'Conservatives'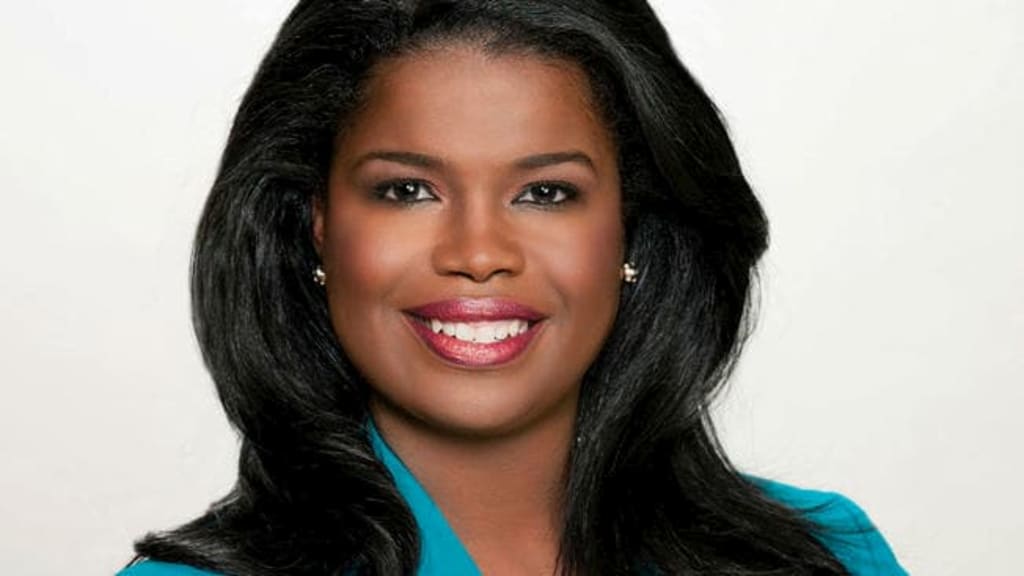 Image Credit: Informationcradle.com and https://images.search.yahoo.com
"There was an effort to make this election about one big case involving a celebrity. The voters have overwhelmingly put that fallacy to rest."
— Cook County (Chicago) State's Attorney Kim Foxx.
In 2016, Kim Foxx (47) became the first black woman elected as Cook County's State's Attorney. Cook County is the second largest prosecutor's office in this nation-state. Indeed, her office oversees 800-plus attorneys. On March 17, Foxx handily won the Democratic Party Primary election, and is virtually assured of re-election in November. Foxx won the Party's nomination with the not quite unanimous support of Chicago's black communities.
She also won despite the fact that in-person voter turnout was at an historic low due to both the state and federal governments' implementation of "social distancing," and mandatory and voluntary quarantine edicts in the fight against the coronavirus (COVID-19).
As the quotation fronting this essay indicates, Foxx also faced relentless and racist challenges not only from her three official opponents, but the Chicago Police Department's mostly white union, the Fraternal Order of Police, from much of the heretofore entrenched white prosecutors, and, of course, most of Chicago's white "conservative" body politic. These people tried with all they had to smear Foxx as either a corrupt politician who only looked out for the rich and famous, or they tried to paint her as a "soft on crime" racial/racist chauvinist whose real, if secret, intent and agenda was to let black and brown criminals run the streets of Chicago hunting and attacking every white person they could find.
Foxx had three challengers: William Conway, a former Assistant Cook County State's Attorney, and Assistant U.S. Attorney Donna Moore, and civil rights attorney Bob Fioretti, a former Chicago city alderman and now a virtual perennial candidate.
Conway represented the biggest threat to Foxx, mainly because of his much deeper pockets. His billionaire father pumped $11.5 million into his son's campaign, making his commercials almost as ubiquitous as were those of the now defunct presidential candidate Michael Bloomberg. Foxx raised raised almost $6 million, mainly from small donations from black and white progressives throughout the county and the country. In the end, this county race clocked in as the most expensive Cook County state's attorney contest in history.
Video Credit: https://www.youtube.com/watch?v=iI1nf2u-bTI
The Jussie Smollett Case
Foxx's detractors' touchstone case, of course, was the Jussie Smollett matter.
Last year, Foxx dropped the charges against "Empire" actor Jussie Smollett, who police accused of staging a racist and homophobic hate attack against himself in Chicago. He claimed that MAGA-Hat-Wearing thugs jumped and robbed him as they yelled pro-Trump slogans.
Foxx dropped the sixteen felony charges against Smollett leveled by the police, setting off a tsunami of protest among law enforcement types despite Foxx's reformer reputation (and campaign promise) to show mercy to nonviolent offenders through alternative charging and sentencing recommendations.
As might be expected, perhaps Foxx's chief and most high profile critic was Donald Trump, who regularly denounced Foxx's Smollett decision because, he argued, she let him off because he was famous and because he was black.
"That we are continuing to talk about this in a city that continues to deal with gun violence, in a city that is continuing to reckon with police accountability," Foxx told the Chicago Sun-Times, "that somehow this case has been elevated to one of the greatest criminal injustices in our time feels disingenuous."
Foxx did admit to some mistakes in handling the case, however, saying that she could have been more transparent. In the end, she recused herself from the Smollett case.
But that did not satisfy her enemies and naysayers. A local judge vacated Foxx's decision and appointed an outside prosecutor to reexamine the case. Smollett has since been indicted by a grand jury and faces essentially the same charges originally sought by the cops.
Kim Foxx is not alone in facing attempts to undermine her authority and discredit her judgment because she is a member of a rare sorority: black women in positions of real power. Like those few other similarly situated women, Foxx has faced a never-ending barrage of hatred from Chicago's white conservatives and reactionaries. After she dismissed Smollett, for example, several white nationalist groups, including the Proud Boys and the American Guard, sent racist threats against her, and even appeared at an "official" protest rally and march organized by the FOP.
"She has no margin for error," Tanya Watkins, who runs SOUL in Action, a PAC that supports black candidates, told The Associated Press. "The things I've heard said about this Black woman have reminded me how much more difficult it is to be a Black woman in the public arena."
On the other hand, Foxx had an impressive list of progressive endorsements, including presidential contender Senator Bernie Sanders (I-VT), Senator Elizabeth Warren (D-MA), Senator Amy Klobuchar (D-Minn.), Chicago Mayor Lori Lightfoot (D), and Representative Ayanna Pressley (D-MA).
The Laquan McDonald Case
Kim Foxx won the hearts and minds of black Chicago when she began speaking out against her ultimate rival for the Democratic nomination five years ago, Anita Alvarez. Alvarez dragged her feet in the prosecution of Chicago police officer Jason Van Dyke for the unspeakable shooting and killing of 17-year-old African-American Laquan MacDonald.
Van Dyke shot this boy sixteen times, nine times in the back, even as he lay writhing on the ground. Fortunately, he did so within the full view of a number of video cameras. An unstoppable, irrepressible black rage rose up and swept Anita Alvarez out and Kim Foxx into office with a resounding mandate. That mandate was clear and unequivocal: address and redress not only police brutality per se, but the Chicago Police Department's historical, systemic, structural and institutionalized white supremacist and white racist policies, practices and culture. Foxx has been tasked with ending these cops', prosecutors', judges' and jailors' knee-jerk meting out of harsh law enforcement actions against black and brown communities in the city of Chicago and the county of Cook.
Killer Cop Jason Van Dyke. Video Credit: https://www.youtube.com/watch?v=0DXCob4IpVo
And Foxx has tried mightily to fulfill her mandate:
She has refused to prosecute thousands of cases of shoplifting and low-level drug offenses — all of which would have been eagerly pursued by her predecessor or any one of her challengers in this latest election, according to the Marshall Project.
She has also instituted bail reform, recommending that people arrested for non-violent crimes be released pre-trial without bail, thus significantly reducing the population of Chicago's Cook County jail.
She has expunged more than one thousand cannabis convictions following the state's legalization of marijuana.
And this remarkable woman has done the unthinkable and indeed the unforgivable (as far as cops and prosecutors are concerned): She has appointed special prosecutors to investigate police misconduct, rather than allowing attorneys in her office to do so — you know…those selfsame lawyers who have worked cheek-by-jowl, in some cases for decades, right alongside the very police officers they are supposed to investigate.
Patrick O'Brien, himself a former assistant state's attorney and assistant Illinois Attorney General won the Republican nomination for Cook County State's Attorney. He will face Kim Foxx in November.
No doubt O'Brien, Trump, the cops, and Chicago's and Cook County's so-called "conservative" Republicans will resurrect the Jussie Smollett case again, drag and wave it throughout all media platforms as though it were a bloody shirt.
No matter.
O'Brien has a steep, virtually insurmountable, hill to climb. That is because Chicago's nearly one million black people will simply not allow Republicans or anyone else to turn back the clock to what was for them "the good old days." Besides, Cook County has not elected a Republican chief prosecutor in nearly 30 years.
So, is it any wonder that black Chicago loves Kim Foxx?