Australia Unsolved: Mr. Cruel
Mr. Cruel's heinous crimes so terrified Melbourne, that Victoria's Police turned to the FBI for assistance.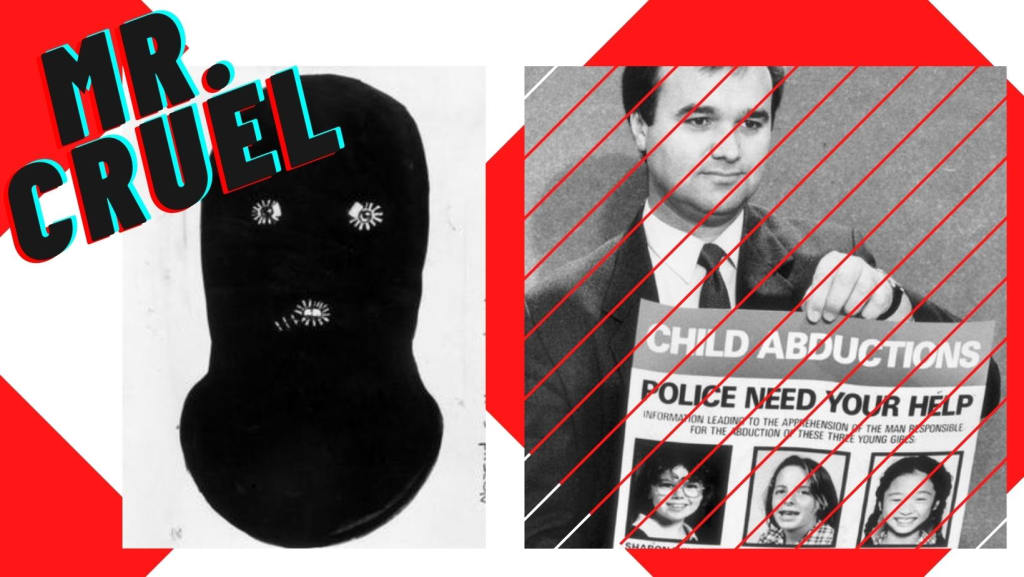 Just over thirty years ago, a predator sparked unprecedented fear in Melbourne parents and children. To this day the Australian bogeyman who is known only as Mr. Cruel remains unidentified. Mr. Cruel is a paedophilic serial rapist who targeted young girls and is the prime suspect in the abduction and murder of Karmein Chan. In 2016, 25 years after the murder of Karmein Chan Victorian Police increased the reward for the information that leads to Mr. Cruel's arrest and conviction from $100,000 to $1,000,000.
So heinous were his crimes against children, that the Victorian Police sought the help of the FBI. A profile was provided stating that the offender would most likely live within the vicinity and suggested that he was involved with a school, either in the capacity of an employee or connected in some other way. In 2016, the FBI analysis was made public through The Age Newspaper [click here to access the FBI analysis]. The Victorian Police describe Mr. Cruel as someone who is highly intelligent. He meticulously planned his crimes and conducted surveillance. There were no forensic traces left at the abduction sites and he protected his identity by wearing a balaclava. Mr. Cruel would also leave "red-herrings" to misdirect the police and the families of the victims. He was soft-spoken and committed the abductions in an unhurried manner.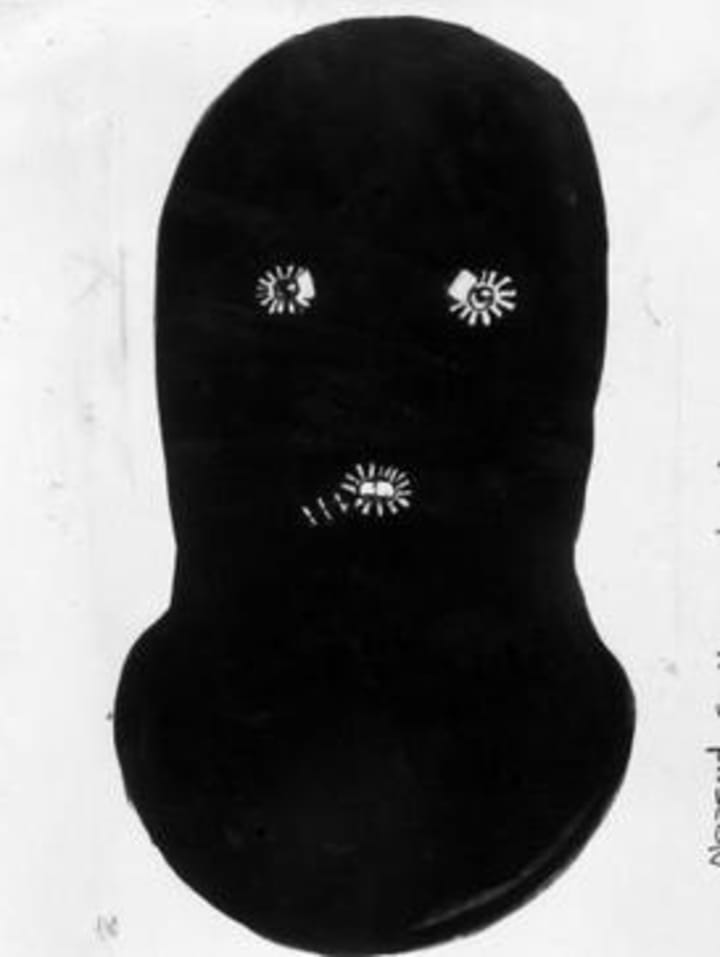 Police suspect that Mr. Cruel may also be responsible for at least a dozen other heinous attacks on children over a 10 year period. They believe that he would have committed a number of minor offenses such as stealing underwear from washing lines to masturbating while window peeping before graduating to abduction, rape, and murder. Mr. Cruel is suspected of abducting a 14-year old girl from her Hampton Home in Melbourne's southern suburbs in 1985. Bound, gagged, and blindfolded the girl was taken to a vacant lot and assaulted. Several hours later, scared and scarred the girl was dumped at Moorabbin Bowl on the Nepean Highway.
The first confirmed attack was on an 11-year old girl, in 1987. Mr. Cruel broke into a family home in Lower Plenty at 4 am. Wearing a mask and armed with a knife and small handgun he woke the girl's parents. Mr. Cruel forced the parents to lie on their stomachs as he tied their hands and feet using knots commonly known by sailors and those familiar with securing loads. Gagged and with surgical tape covering their eyes, Mr. Cruel locked them in their bedroom cupboard. Their six-year-old son was also blindfolded, gagged, and tied to his bed. Mr. Cruel spent two hours in the house, taking a break from raping the young girl to make himself a meal. He also stole a box of classical records and a dark blue parker before leaving. The young girl stated to the police that he made a phone call from the house, threatening another family with physical violence. The police checked the phone records but found no such call made. It was most likely part of his modus operandi to distract police and make his capture less likely.
On 27th December 1988, Mr. Cruel struck again. This time he broke into the Wills family home in Ringwood at around 5:30 am, again he bound and gagged the parents. In his effort to divert the police he demanded money and acted as if it was a home robbery. His true motive was revealed when he abducted their 10-year old daughter Sharon.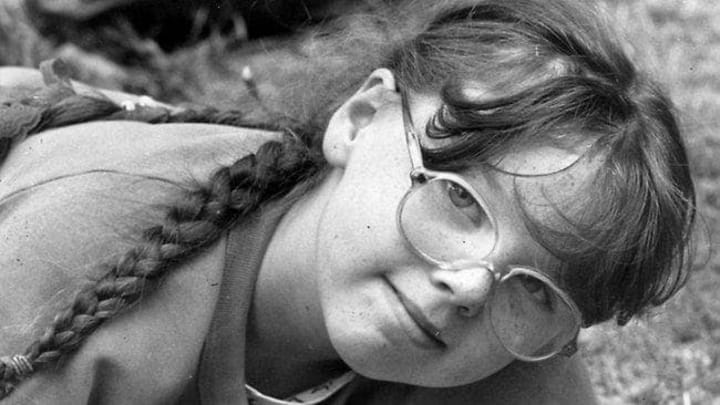 After cutting the telephone lines he walked into the bedroom which Sharon shared with her younger sisters. He walked up to Sharon and said her name to wake her. It is suspected that he knew her name because the family had been featured in a newspaper article 6 months earlier when their house caught fire. Mr. Cruel blindfolded and gagged Sharon, he also stopped to take a few items of Sharon's clothing before leaving the house. Eighteen hours later Sharon was found by a woman standing on a street corner around midnight, near the Bayswater High School. She was wearing only a man's shirt and was wrapped in green garbage bags. Sharon approached the woman and told her calmly "My names Sharon Wills and I was taken from my home early this morning. A man left me here and told me to go and ring home." Sharon was able to give the police details of what happened to her but was unable to identify her attacker as she was blindfolded throughout her ordeal.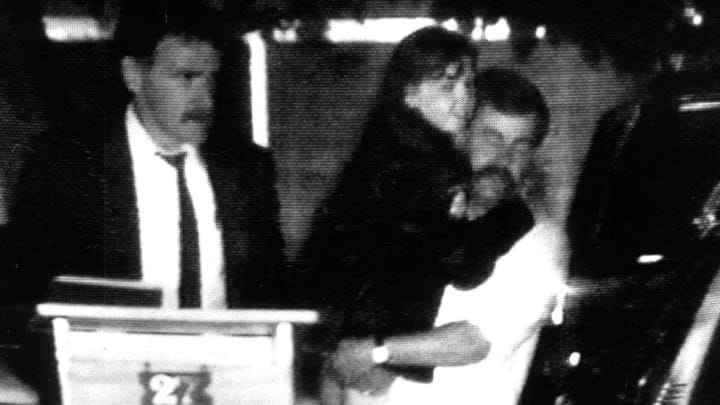 The Wills family were so traumatized that they all slept in the lounge room together for weeks, installed a security system, and accepted the donation of a golden retriever for extra protection.
No further cases were linked to Mr. Cruel until 3rd July 1990. Using the same modus operandi Mr. Cruel broke into a home in Canterbury at around 11:30 pm. He cut the phone lines and searched for money before blindfolding and gagging 13-year old Nicola Lynas. Nicola and her 15-year old sister, Fiona were home alone when they were woken by Mr. Cruel. Fiona was tied up and left in her bedroom. Nicola was forced into another room and told to collect her school uniform and runners. He told Fiona that he would release Nicola unhurt if their father paid $25,000. Mr. Cruel took the family's rented Holden Berlina to make his getaway, leaving it a kilometer away from the house. During a press conference, Mr. Lynas begged for Nicola's safe return and was prepared to pay the ransom. Mr. Cruel released Nicola 50 hours later, about 5kms from the family home without making any contact or any further ransom demands. Nicola was found fully clothed and wrapped in a blanket. Like Sharon, Nicola was unable to give a description of Mr. Cruel.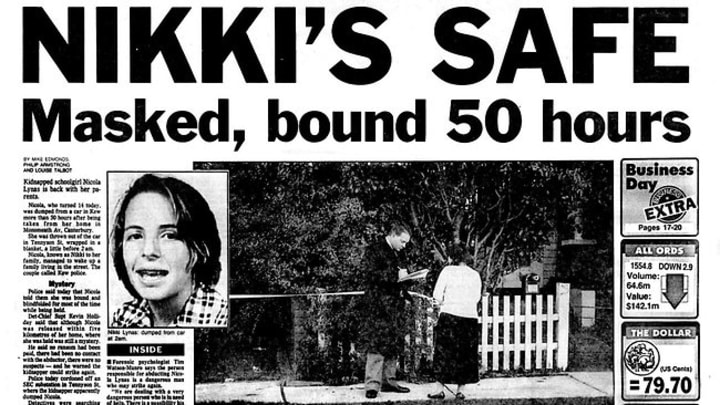 Despite being unable to identify the man known as Mr. Cruel both Sharon Wills and Nicola Lynas were able to provide important details for the case. Sharon and Nicola described him as between 30 and 50 years of age, 173cm-180cm tall, with fair to sandy colored hair and eyebrows. He had a small to medium build, with a small potbelly. The girls also told the police that Mr. Cruel used the phrases Bozo, Worry Wort, and Missy. He had an Australian accent with no definable class or characteristics. Mr. Cruel stated to one of the girls that he was a victim of sexual assault as a child.
Occasionally the girls would peak under their blindfolds, and were able to describe the bedroom and bathrooms of the house or flat in which they were being held. One of the girls described the bedroom she was kept in as having beige or cream carpet, peach full-length curtains, a double bed with a peach bedhead, an orange lamp base with a lemon and white striped lamp shade, light-colored walls, and a white door. There was a bookcase or cabinet at the opposite end of the room that had been covered with a dark blanket, possibly to hide personal items that could be used to identify Mr. Cruel.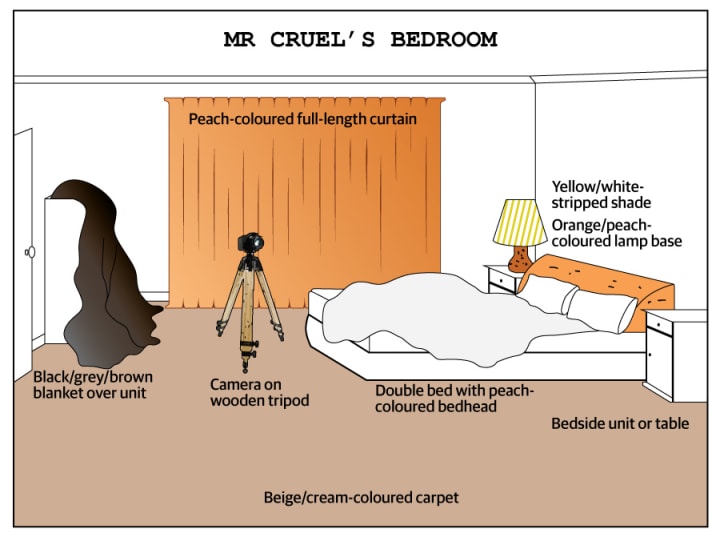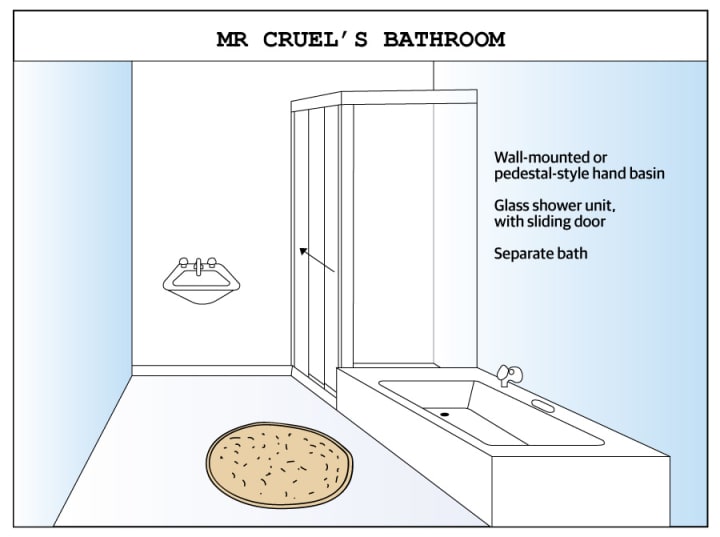 The bathroom was described as having a triple-sliding door shower, a bath, and a washbasin next to the shower. A dual flush toilet near the bathroom. During their captivity, the girls heard planes flying overhead, which were matched to the Tullamarine flight paths. Police began a search in areas close to the airport, over 30,000 houses were doorknocked and looked at. The house, unit or flat had a drive on the right-hand side and a small number of steps to the front door.
From Abduction to Murder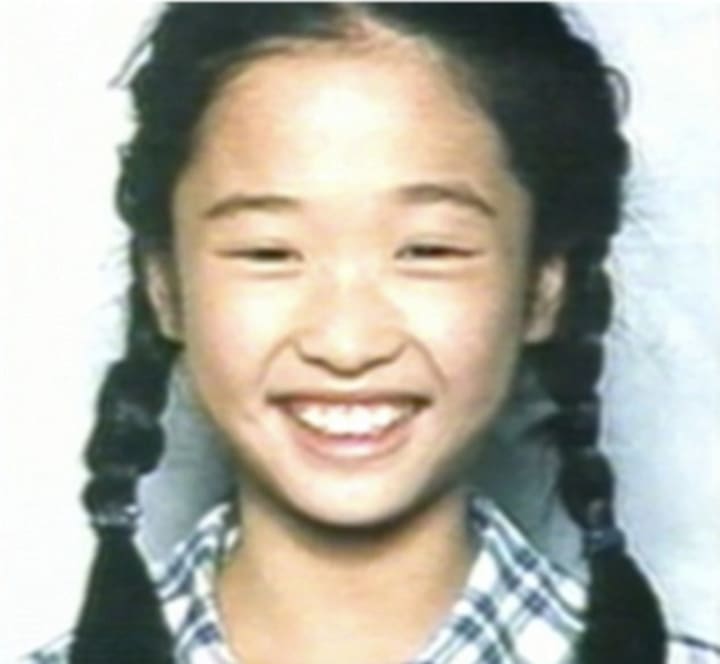 Mr. Cruel's last known victim was 13-year old Karmein Chan. Karmein attended the same school as Nicola Lynas. She lived with her parents John and Phyllis Chan, and with her 3 younger sisters Karly and Karen, in the prestigious suburb of Templestowe. The Chan's owned three Chinese restaurants in the neighboring suburbs and would often leave Karmein to babysit her sisters. Mr. Cruel broke into the Chan's luxury home at about 8:40 pm on Saturday, April 13, 1991. Police believe Mr. Cruel had been keeping his victims under surveillance for weeks before attacking. He would have known when Mr & Mr. Chan had left.
On this night, the girls were watching television in Karmein's room. During an ad break, Karmein and Karly went to the kitchen to get something to eat. It was here that the knife-wielding Mr. Cruel confronted the girls. He forced the younger sisters Karly and Karen into the bedroom cupboard, telling them "Don't worry, I won't hurt you, I only want your money." Mr. Cruel kept Karmein with him promising her sisters she would come back and get them, he then pushed a bed against the cupboard trapping the girls inside. They never saw Karmein again, she was wearing only a white, short-sleeved nightie and was no shoes. Once Karmein's sisters had freed themselves they immediately rang their father and told him a man had stolen Karmein.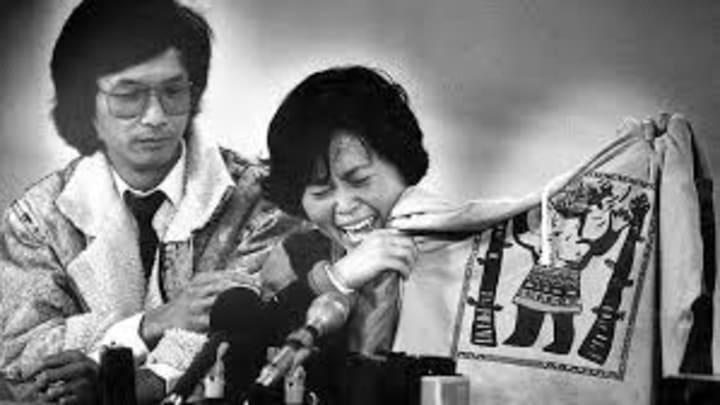 When the police arrived at the Chan home they found that Mr. Cruel had spray-painted Mrs. Chan's car with the words "More and More to come" and "Payback, Asian drug dealer", an obvious red-herring to distract the police. Time spent on checking the Chan Family's background found that they had no involvement with any drug-related enterprises. Believing that Karmein would be eventually returned John and Phyllis Chan made heartbreaking appeals. Sharon Wills had been released 18 hours after her abduction and Nicola Lynas after 50, unfortunately, Karmien's body would not be found until the following year.
On April 9, 1992, four days short of the first anniversary of Karmein's abduction a man walking along Edgars Creek, Thomastown spotted what looked like a human skull and notified the Thomaston police. Forensic's confirmed that it belonged to Karmein and that she had been shot in the head three times. It is believed that Karmein may have seen Mr. Cruel's face which is why she was murdered, instead of being released like the other victims.
The case of Mr. Cruel has continued to haunt Australian's and the Victorian police to this day. During the first investigation, Task Force Spectrum interviewed over 27,000 people and examined 30, 000 houses suspected of being used by Mr. Cruel. The 40-strong taskforce spent around $3.8 million dollars over the 3 years they chased Mr. Cruel. By the time Task Force Spectrum was disbanded in January 1994 they had ended up with 7 suspects that they were unable to eliminate, these men's dossiers are known as the Sierra files.
Numerous pieces of information still continue to trickle in, but none have helped to identify Mr. Cruel - and he still hasn't been caught. Anyone with information on Mr. Cruel should contact Crime Stoppers on 1800 333 000.