Amy Locane: Budding Actress Turned Vehicular Villainess
A story of actress Amy Locane; her rise to stardom, her fall from grace in 2010, and her complicated punishment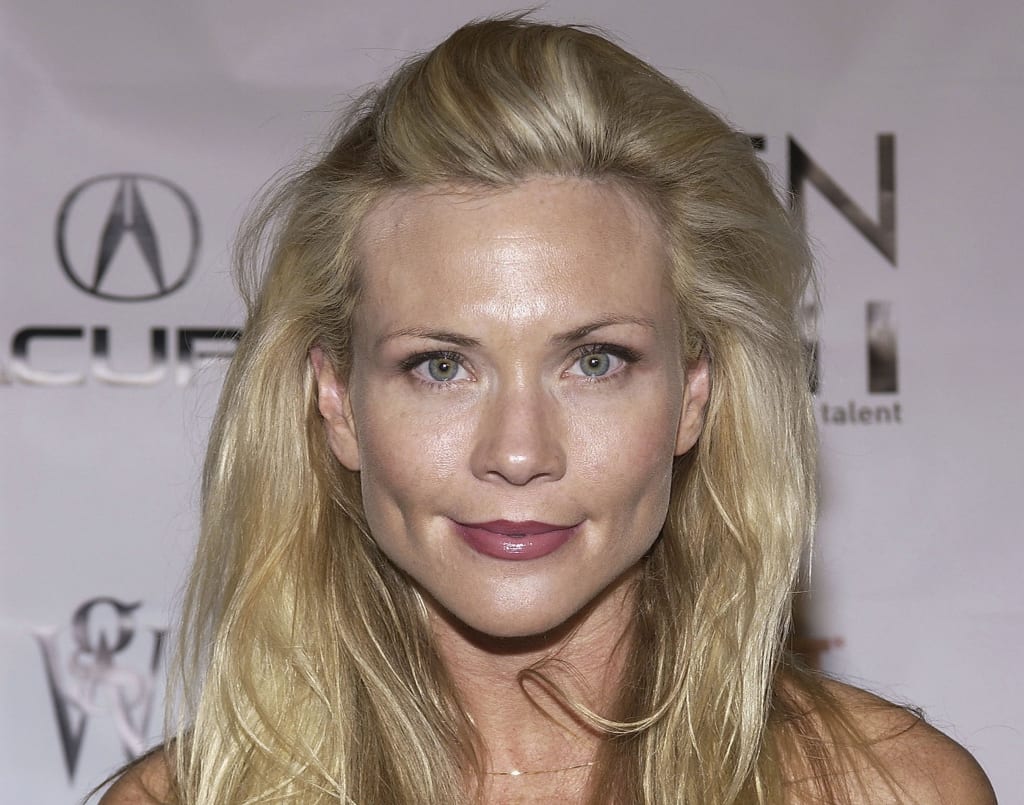 Amy Locane co-starred with Johnny Depp in the 1990 film, "Cry-Baby"
It's been a while since I wrote a piece like this, mainly because of the sports stories and my other weekly reviews, so I decided to break my hiatus with this story about actress Amy Locane. I actually remember when this broke, and back then, it was quite a fascinating story. I hadn't heard of Amy Locane at the time; all that was said was that she was known for recurring on the original Melrose Place. But as I said, the story is fascinating, and I became more fascinated with it when I re-read the whole thing recently.
First, the beginnings. Amy Locane was born on December 19, 1971 in Trenton, the New Jersey state capital. Her acting career actually began at the age of 12, as she was featured in dozens of commercials and was part of the cast of the short-lived sitcom, Spencer. Locane's big break came in 1990, when she co-starred with Johnny Depp in the 1990 film, Cry-Baby, another known piece directed by the legendary John Waters. Locane played a lead role in the film--taking the role of "squares" leader Allison Vernon-Williams. The film flopped at the box office, but has been a cult hit in the three decades that passed.
Locane's role in that film was her only lead role of her career, but she would appear in more films, including School Ties and Airheads, among a few others. It was in 1992 that Locane debuted on the original Melrose Place in the recurring role of Sandy Louise Harling, only to be written out after the first season. She continued to appear (mostly) in telefilms, but after getting married to businessman Mark Bovenizer in 2008, Locane retired from acting.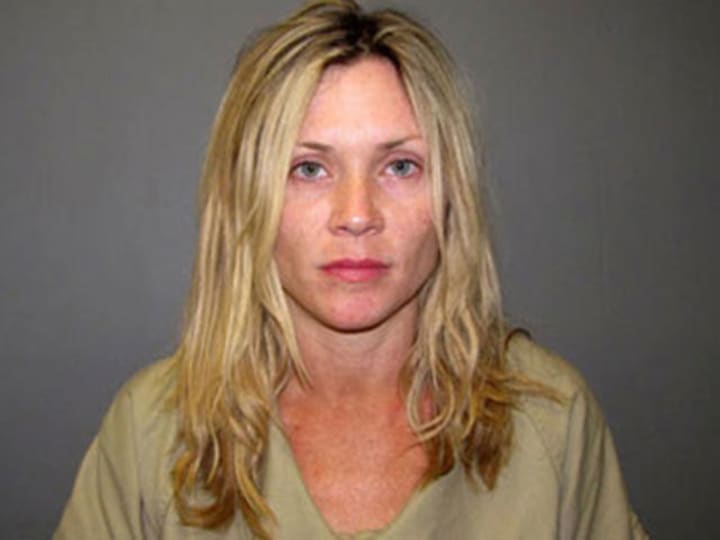 And then there was the evening of June 27, 2010. On that evening, Amy Locane had wrapped up a performance at a community theater in Hopewell, New Jersey. She participated at a wrap party, where she consumed four glasses of wine and also had beer, so she was clearly out of sorts afterwards. Despite this, Locane entered her SUV and decided to drive herself home; figuring that it was only a 15-minute drive and doing so knowing that she had no business behind the wheel. At a red light, Locane crashed into a Honda, and afterwards, the driver (a woman) approached Locane so they could exchange insurance information.
The driver quickly noticed Locane's slurred speech and attempted to take her keys, while informing Locane that the police were on their way. Instead of heeding the warnings, the villainous Locane sped off, driving 53 mph in a 35-mile zone, and after committing a number of traffic violations and even knocking down a mailbox, the vehicular villainess crashed into a car driven by Fred Seeman, with his wife, Helene as a passenger. Fred was badly injured, but as for Helene, she ended up killed in the crash. As for Locane, she ended up in a drainage ditch, and according to reports, she was drunkenly giggling and even asked if she was drunk or pregnant. At the time of the crash, Locane's blood-alcohol lever was at .23%, nearly three times the legal limit.
In December 2010, Locane was indicted for aggravated manslaughter and assault with an automobile, and she was convicted of those same charges nearly two years later. She was sentenced to three years in prison on February 14, 2013, but that's where the complications began. Clearly, Fred Seeman was livid over the sentence, stating that it was too lenient, though Judge Robert B. Reed stated that mitigating factors (including the welfare of Locane's children) played a role in the sentence. However, a New Jersey appeals court shared Seeman's sentiments, though Reed would only say that he felt that he should have only added six months to the sentence. Meanwhile, Locane finally spoke about the crash and the victims, adding that Helen Seeman's memory will forever be in her thoughts, while later revealing that her drinking that night was to "cope with her problems."
Locane was resentenced to five years behind bars in 2019, but at the time, she remained free on bail pending an appeal. A year later, the appeals court deemed that sentence lenient as well, and on September 27, 2020, Locane was sentenced to eight years in prison, with the stipulation that she had to serve six of those years before being eligible for parole.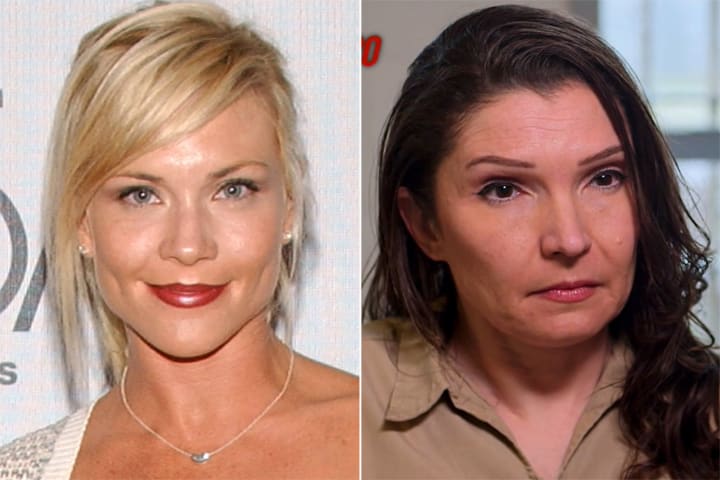 I have to share this. So it turns out that Amy Locane has had not one, but two notorious real-live villainesses in her life somehow. For one, the cast of Cry-Baby just happened to include Patty Hearst, the heiress who was abducted by a terrorist group back in 1974, but in the most infamous case of Stockholm Syndrome in recorded history, Patty turned heel and became part of the group--even committing a bank robbery alongside her cohorts. And I just learned this a day before writing this story, but one of Locane's cellmates is Melanie McGuire, the notorious "Suitcase Killer" who murdered and dismembered her husband and placed the parts in a pair of suitcases. Very strange yet interesting setup.
Amy Locane's story is a fascinating one. From what I read, while her acting career wasn't overly prosperous, it was still pretty strong enough. And yet, on a 2010 evening, she threw it all away on an absolutely horrendous decision. It's not up to me to judge if Locane's truly remorseful, I would like to think she is. Even so, Locane knew she was in the wrong. She admitted it herself; she knew on that night that she had absolutely no business behind the wheel, yet not only did Locane decide to drive that night, she doubled down on her heel turn by ignoring the advice of the driver she crashed into, and sped off, resulting in the crash that killed Helene Seeman.
Regarding the whole sentencing thing, it's weird. It was three years, then five, and now it's eight, and I remember all the craziness regarding Locane's sentencing. It was botched from the get-go; why would a judge actually consider factors that deep when it comes to aggravated vehicular manslaughter? That's a step or two below murder! It makes no sense. In any event, the story of Amy Locane's rise to stardom and horrendous fall from grace is absolutely stunning, fascinating, but also tragic.
About the Creator
Born on March 18, 1985. I am an avid fan of sports and wrestling, and I've been a fan of female villains since the age of eight. Also love movies--especially comedy and horror--and among my favorite TV shows are The Simpsons and Family Guy
Reader insights
Be the first to share your insights about this piece.
Add your insights