After the rain
life cycles in a small town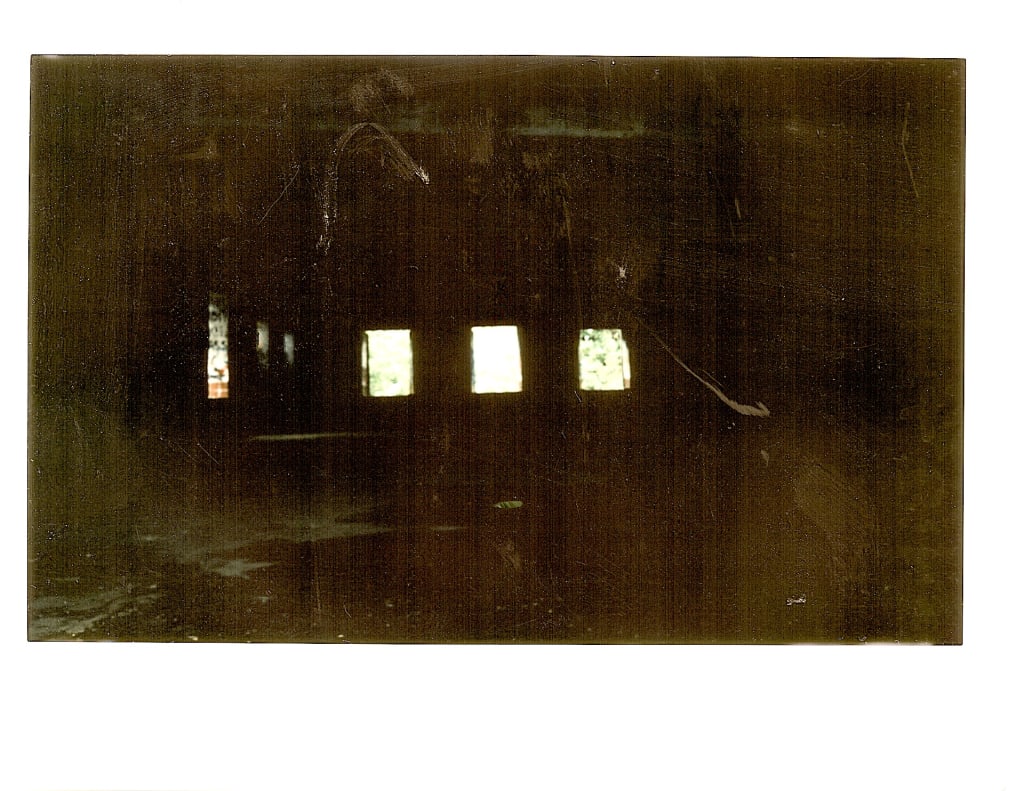 Abandoned mill, another decaying building
After the rain the city smelled not of hope, nor spring- this city was not like most cities, instead it smelled of death, decay. Its odour reflected the inhabitant. Junkies, prostitutes and desperate working classes struggling for survival within invisible borders.
The damp made the refuse that littered the streets all the more pungent. The lifeless corpses of small animals seemed not peaceful, but still grimacing- death was not a release here. It was cruel and their bodies reflected their last struggle against the mechanics of the world. The weather was humid, and the air clung like a layer of melancholy. Dripping and sticking to all who dared pass through these man-made borders.
*
He swerved and stumbled, down the avenues, avoiding dead-ends. Trying to avoid main streets, where the smells were stronger, more noxious. Besides, he was high off god-knows-how-many Valiums. After the fight, the rage, the bitterness, it was all he could do to grab the prescription bottle and down the lot. He took off to the sound of her still screaming somewhere behind him. By now her voice was definitely all in his head.
*
She sat in the house, picking up the shattered glass, waiting for the police to show up. She had warned him the last two times that those would be the last, and next time she would call the police. And now he was gone. For how long she didn't know. She could only worry.
*
He stopped at a park to sit down and clear his fuzzy brain. The Valium was a nice touch, taking away the burning fire of all the alcohol. Despite the pills, he was still remembering what he had done. Nothing really. He hadn't hit her, not exactly. Grabbed, thrown, pushed, yes. Not hit. He could never do that. No matter that he barely remembered how or when he got home, or why he had been so angry, he knew his standards, and hitting a girl was not okay. Even if the bitch deserved it? That mean voice resurfaced, taunting. He bent double over the park bench and vomited in response.
*
She sobbed her story to the police. They stood listening. Both tough, one male, one female. She just wanted them to leave now. Her story was nothing. Another domestic abuse call in a neighbourhood full of them. She tried to tell them that it hadn't been like that – he'd just come home too drunk, they'd argued, and now he was gone. He was gone and probably dying from an overdose of Valium. Can't they just bring him home? They were fine now. Well, she was. And in order to be happy again, she needed to know, had to know, that he was okay too.
*
He sat, still woozy, wiping the still fresh vomit off his pants and shoes. The smell was putrid, and it looked even worse; a mixture of all the many drinks he'd had that night, with the nice foamy whiteness of partially digested pills. He had to keep moving before he was sick again.
*
She was frantic now. She was in the police station; they were forcing her to turn on him. A different female cop came into the room she was in. The woman looked resigned. She'd seen it all before. The abuse, the stubborn, steadfast life-and-death love. But it wasn't like that. He loved her. But even now she was lifting up her sleeves to reveal a faint smattering of bruises on her arms. It's your fault you've always bruised like a peach. The lady cop shook her head, nearly imperceptibly, and told her they'd have to photograph all the marks, and then she would have to sit down to record a statement.
*
He walked a few more blocks. He was calmer now. Collected. Alcohol had always clouded his mind too much. He tried to get his bearings, but the street signs were still blurry. He decided that it really didn't matter anyway; he had nowhere to be. She didn't love him anymore. He was sure of that. When he'd showed up that morning to go to bed, he found all his things in the garage of the apartment. So he'd wailed on the door until she opened it. He had just wanted to talk some sense with her. She was always so unreasonable. But now he had no home, and no her. She was no doubt done with him. Or was he done with her? He wondered if she really had called the cops.
*
She sat. She felt bruised, naked, guilty. They kept asking her more and more questions. Questions that she either wouldn't or couldn't answer. Where is he? Where is he? They wouldn't tell her. She begged to see him. Begged to know if they'd found him even. But they refused to say. She had to see him soon.
*
He was collected. The police found him wandering down some side street, picking flowers from all the yards. The most embarrassing arrest ever. He even asked if he could take the flowers with him. They were for her. They smelled fresh with morning dew. It made him think that there was always a chance for a clean start. He hadn't done anything anyway. He'd be out by tomorrow and beg her forgiveness. Unless the bitch talked. But she loved him more than anything. And he loved her. He would be fine.
*
She sobbed as they read her words back to her. She had told the truth, but she hadn't listened to it. And now they were forcing it on her. Her own words being used against her, and worse, against him. This can't be true. But it was. And now, because of her, he was being charged. Charged with assault of all things. She wasn't even hurt. He needed an adult time out, not an actual arrest. She wasn't even the one pressing charges. She hoped they told him that at least. Once again her life was completely out of her control.
*
He screamed and raged. He argued. He begged. He promised. But he quickly learned that the cops wouldn't succumb to his methods the way she did. They were in charge. And he was charged. He couldn't believe it. Assault. He had to talk to her. Push her around a little. Bring her to her senses.
*
She was the first one at the courthouse that morning. She sat, poignantly aware of the divide between herself and the other people moving about. They were determined in a way she had not yet discovered. These magistrates, police, lawyers, judges. They pushed their way through the city, opening doors for themselves. They knew all the tricks in the book. They dressed to show that they knew where they were going. She was acutely aware of her own tattered clothes, her tear-stained face, the bruises on her arms. But she had her own purposes. They were just more immediate, with no thought given to the future. There is no future. Not yet.