A Voice From Prison
Nonprofit Advocating for Criminal Justice Reform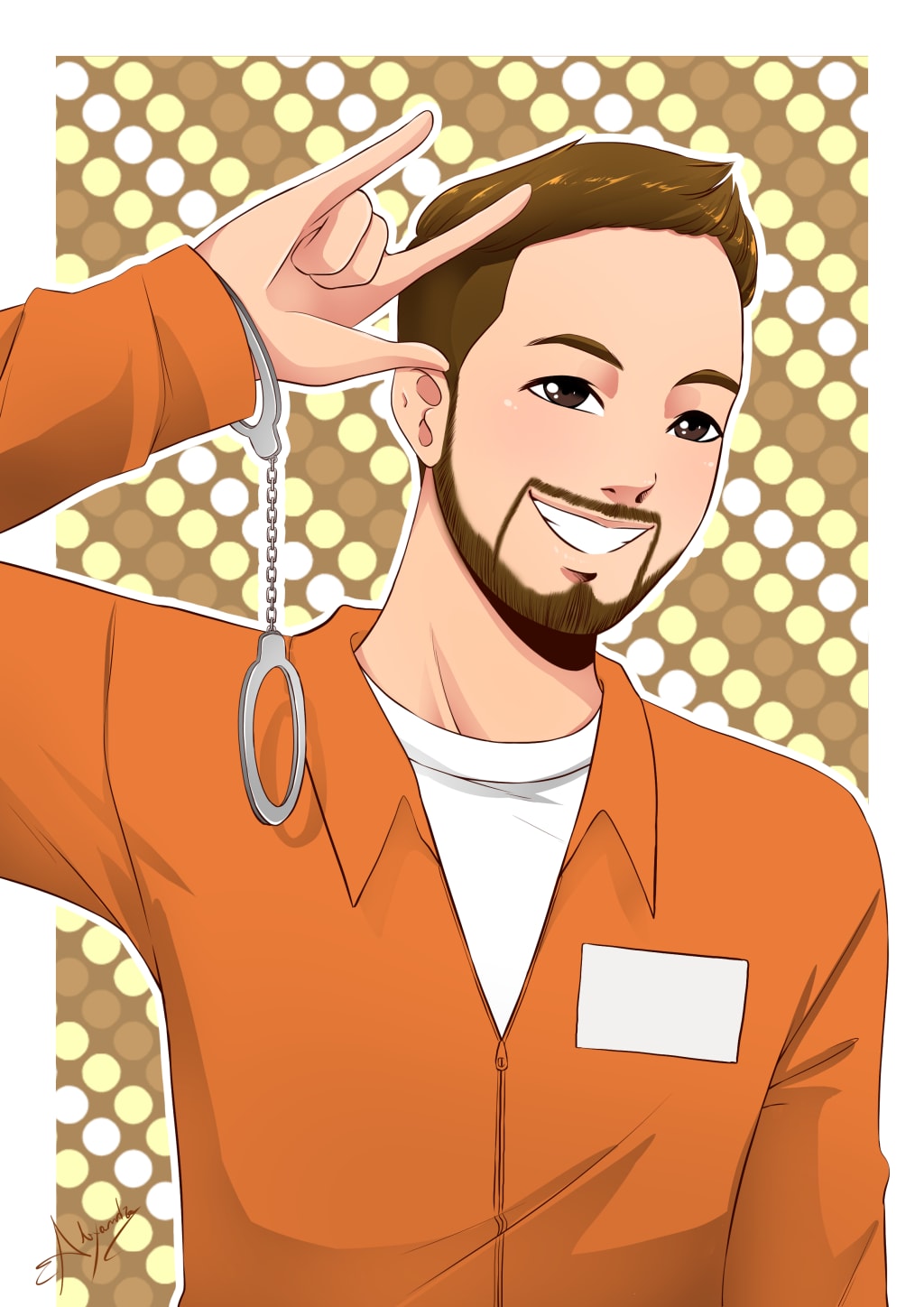 TYLER KING IS A WRITER AND RIGHTS ACTIVIST
A Voice From Prison is a nonprofit advocating for criminal justice reform and constitutional rights. Tyler King formed the organization from inside the prison walls but soon expanded outwards to involve the entire community by raising awareness of what it means to administer justice in the United States. Tyler King has become an activist for constitutional rights and criminal justice reform. Previous military, Ivy-League educated (in law and criminal justice, as well as business), he shares his views and the truths from the other side.
***** INTERVIEW TIME*****
Question: What inspired you to create "A Voice From Prison"?

Answer: I was inspired to create the nonprofit because I saw suffering with my own eyes, suffering for reasons not related to justice. Many people get trapped within the US justice system because they don't truly have opportunities to provide or believe that they do, for both themselves and their families. Equally true, the system does not truly allow opportunities to better yourself. Those who better themselves throughout the prison system do so not because they were instructed to that line of thought, but because that is their initial mentality. Prosecutors get out of hand and publicly target individuals they believe are guilty of a crime (often emotional or by glance). I've learned that through the numerous laws on the books, once you are targeted, there is no escape. Many people don't realize they actually go on to commit an average of 3 felonies per day. I'd love to share empire empirical evidence to support these statements.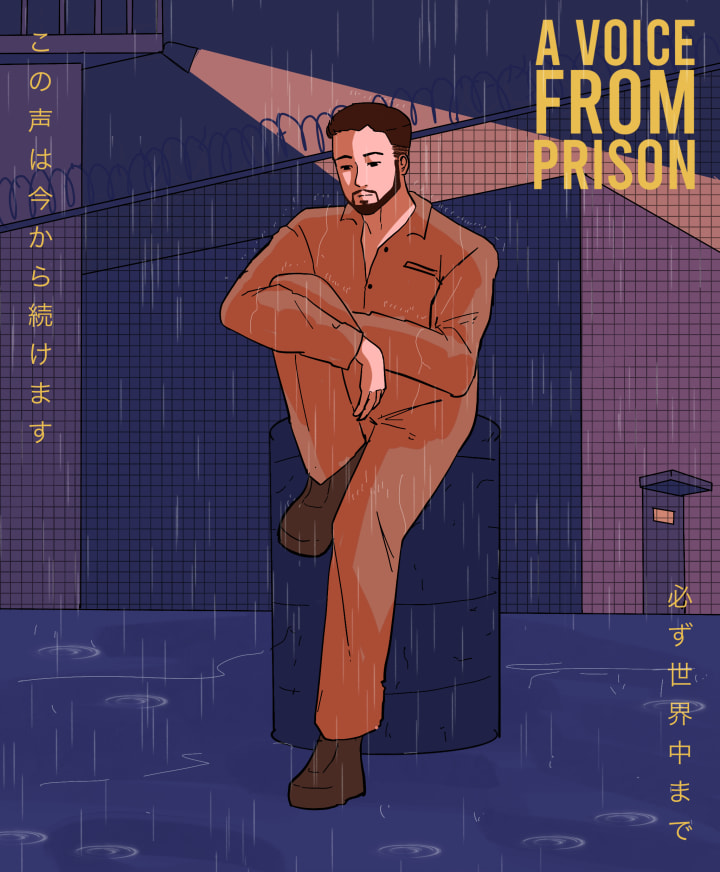 Question: When you say that many people don't realize they commit an average of 3 felonies per day, where does that statistic come from and what felonies are you referring to?

Answer: "Three Felonies a Day" is a book that explains a lot more about how the average law abiding American breaks numerous federal laws every day. There are many criminal laws on the books, and it's difficult to calculate for multiple reasons. The FBI and other federal agencies send the D.O.J. cases where they suspect wrongdoing and then the prosecutor looks at the law book to determine how to charge an individual based upon a situation. This is backwards - instead of knowing what is illegal and then going after someone, they fit the situation into ambiguous laws in order to gain a conviction. Conspiracy is a catch-all charge which almost always gains a conviction in every case. Unlike in State cases, feds need is hearsay to gain a conviction. This was used in my own case to gain the conviction. The jury doesn't decide anymore if someone is guilty, they check boxes that ask if they believe something happened or not. I can go into a lot more detail on how many more things are misconstrued within the system but these are just a few of the ways this happens.

Question: Knowing now that your trial ended in a 6.5 year prison sentence, if you could go back, would you accept the original plea bargain offered to you?

Answer: No, I would not change a thing. I needed to go through this experience to genuinely understand what people are actually experiencing. I know I made the right decision because the harder fork in the road generally is the right one. I didn't cave for comfort, I fought for what I believed was right and I will do the same thing every single time!


Question: What resources/services does your nonprofit provide?
Answer: For resources, we have recently partnered with another organization that will provide training and education for recently released inmates, which will help them personally and professionally. One of the biggest things we do is give a voice to the voiceless. We allow those to advocate changing the criminal justice system from within, providing a unique perspective which will better position those leaders who demand change. Together, we can bring about criminal justice reform!
Question: Can you elaborate more about the organization you've partnered with and what training courses you provide for recently released inmates? Who is eligible for these courses and how can they access them?

Answer: Anyone is able to access the courses for a period of 12 months total who have been previously incarcerated. Our volunteers will verify and then complete the enrollment. We have partnered with numerous companies to develop the courses and certification, including PMI, TQA, and more. Most of the staff teaching the courses are spending their time as volunteers themselves.

Question: Once you are released, what will be the first meal you are looking forward to eating? What are you looking forward to doing the most?


Answer: For meals, I can't wait to go to a Brazilian Steakhouse! And once out, I can't wait to go travel again. I love the mountains and the beach. There is so much to see in the world!
Question: What are some ways that readers can support your non-profit?
Answer: Readers can kindly support in donations on our website or through social media (IG and FB allow donations and have verified our status as a nonprofit charity). They are also welcome to apply to volunteer their time! We can use all of the support. Currently, we have plans for various levels of financial support. Also none of our staff is paid. Current board members and managers are prohibited from receiving any compensation by our charter.
Being imprisoned for many years away from the public eye is vastly different than it appears in pop culture media. Losing credibility, relationships, money, and time, Tyler has turned these negative experiences into opportunities to better himself and the world around him.
Thank you to Tyler for sharing his story, and to all those who took the time to read this. Please support this incredible nonprofit and help their voices be heard!
Check out the links below to stay updated on A Voice From Prison:
Reader insights
Be the first to share your insights about this piece.
Add your insights