A vampire in my city! The Vampire of Sacramento-Serial Killer:who was him?
Richard chase|Sacramento,California
The Vampire Of Sacramento|California
Richard Trenton Chase was an American serial killer, rapist, cannibal, and necrophile who killed six people in the span of a month in Sacramento, California. He was nicknamed The Vampire of Sacramento because he drank his victims' blood and cannibalized their remains.
Richard Chase: The Sacramento Vampire
"Sometimes I hear voices on the phone ... I don't know what voices ... Threats. The phone rings and someone tells me strange things ... That my mother is poisoning me little by little and that I'm going to die. I feel watched ... I know someone is watching me ... "
"... If I devoured these people it was because I was hungry and I was dying. My blood is poisoned and an acid corrodes my liver. It was absolutely necessary that I drink fresh blood ..."
These statements are part of a psychiatric interview with Richard Tranton Chase, a murderer diagnosed with paranoid schizophrenia after shooting, stabbing, butchering and drinking the blood of six people in 1987, earning the nickname "the vampire of Sacramento."
From a young age, Chase has been known for his psychotic behavior that alternates periods of apathy with others of aggression. This, according to some psychologists, would be due in large part to childhood trauma due to the constant fights between his alcoholic father and his mother, as well as their subsequent divorce.
At 21, he leaves home to share a flat with some friends. There, continuously drugged, he begins to obsess over the idea that a criminal organization is trying to kill him, to such an extent that he boards the door of his room with boards, entering and leaving it through a small hole that he had made in the bottom of a wall cabinet.
A short time later, he shaves his head and goes to the doctor scared, claiming that his skull is slowly deforming and his bones pierce his skin. At the same time he says he feels that he is dying because someone has stolen his pulmonary artery, and he notes that his blood cannot circulate.
He is admitted to a psychiatric hospital, leaving it shortly after, despite the opinion of some doctors who consider it dangerous. Once he stops taking the prescribed medication and his behavior begins to worsen, because believing that his blood was turning to dust and that he needed a fresher one to survive, he injects and drinks rabbit blood, also swallowing raw the viscera of animals...
Shortly after, he falls seriously ill, and the doctors, after realizing his obsession with consuming blood, hospitalize him again, diagnosing him with strong paranoid schizophrenia as well as dangerous behavior.
A year later, again on the street, he butchered numerous dogs, cats and cows in order to drink their blood and guts mixed with Coca-Cola as a cocktail, being convinced that because of the lack of blood, his stomach started To rot, your heart decreases in size and the different organs move inside it.
Fascinated by the crimes of the murderers Kenneth Bianchi and Angelo Buono, he jealously guards all those press clippings that mention them and buys a 22 caliber pistol ready to imitate them.
At the age of 28, he begins a series of crimes by shooting twice for no reason at a stranger, who would become the first of his victims. Her second victim, a 22-year-old girl, is savagely murdered a few meters from her house when she was taking out the garbage. Chase shoots her three times, and while he is dying, he opens her belly to rip out her intestines, which he carefully scatters on the ground. Then he cuts off your liver, diaphragm, lung, and kidneys, placing you on top of a bed.
In a fit of hysteria he stabs her lifeless body several times and after drinking her blood, he paints his face with it. Finally, as a final touch to his "work of him", he defecates over the corpse's mouth and leaves the house, satisfied.
Four days later he commits the bloodiest of his crimes by entering a randomly chosen house and shooting a 27-year-old couple, a 6-year-old boy, and a 22-month-old baby in the head. Then, taking the woman's body into a room, he sodomizes the corpse, gouges out one eye, and drinks her blood. Moments later, he is caught in his macabre carnage by someone knocking on the door while emptying the child's skull, and he runs away taking the baby's corpse away.
In his own home, he beheads the body after drinking the blood and devouring the raw brain. That same afternoon, the police discovered the massacre and began a series of investigations throughout the city, searching every corner of the city trying to catch the psychopathic killer.
When three policemen knock on the vampire's door they get no answer, but hearing noises inside they decide to watch the apartment. Chase leaves the house with a cardboard box under his arm, which he throws to the ground to try to flee when he sees the agents at the door. Its content is scattered on the ground astonishing the police: it is about bloody clothes and pieces of human brain ...
The murderer is finally arrested. When they searched his apartment, they found, in addition to a horrible smell of putrefaction, blood stains covering everything.
A VAMPIRE IN MY CITY!
"I was very surprised to come across a terrifying story like Richard chase's because Sacramento, California is the city where I currently live. And when I realized the story I wanted to know all about this case, a vampire in my city. " Sacramento vampire. "As in hollywood novels and movies but it remains to ask ourselves in reality, would Richard chase be a psychological case or would it really be a need for the blood of a real vampire?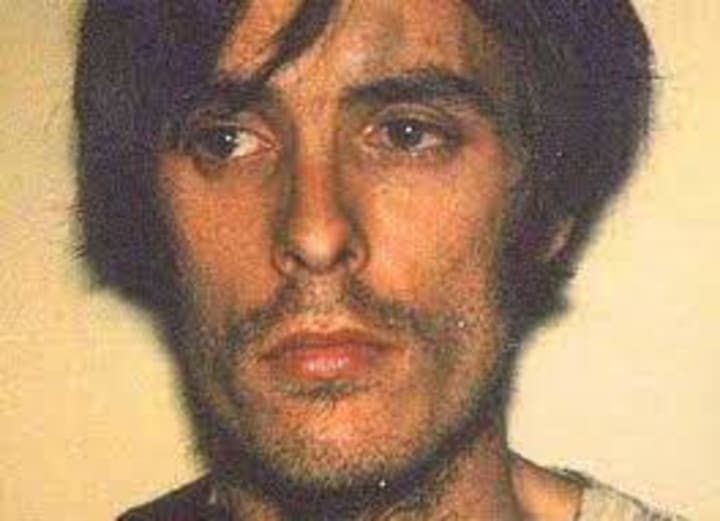 About the Creator
Hello Welcome! I am Jonatan Vega
Iam self-published mexican author living Sacramento,California
My Instagram: @JonatanVega_writesbooks
My published books in lulu.com
www.lulu.com/spotlight/JonatanVega
Amazon: Jonatan Vega
Reader insights
Be the first to share your insights about this piece.
Add your insights