A Issue of Terrorism
World governments are able to develop a well-elaborated plan of action aiming to minimize the threat of this problem in the world. Important features of this plan should be solidarity in actions and mutual cooperation. As terrorism is a global problem, it can be overcome only as a result of united actions.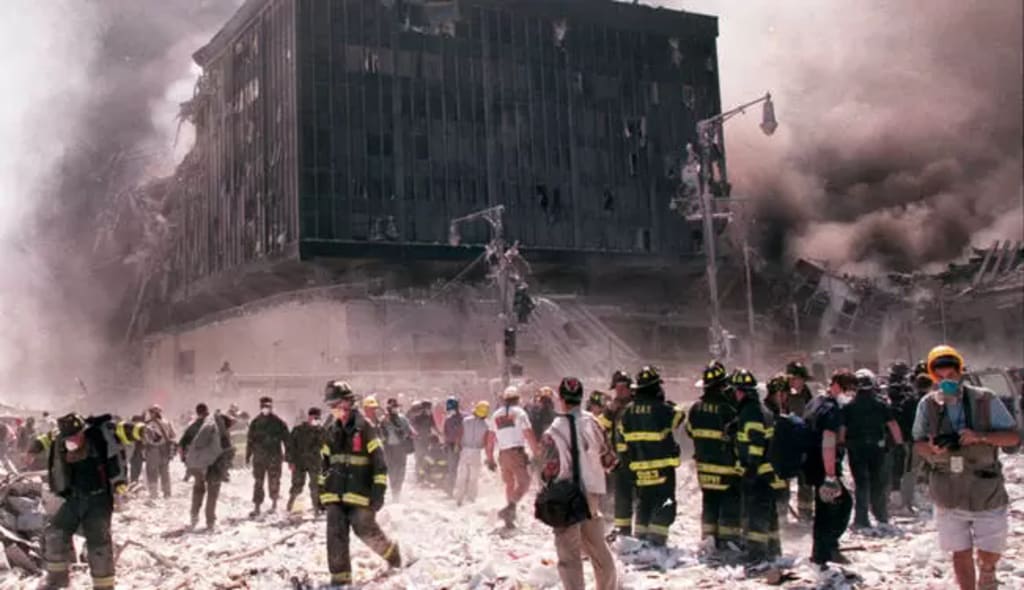 The fear of a terrorist attack has become a new, very severe morbid fear that has spread throughout the world since the attacks of September 11, 2001. Five CNN and Opinion Research Corporation polls conducted between 2006 and 2010 revealed that 4% to 5% of Americans believed it was "extremely possible" that a terrorist incident will be committed in their neighborhood soon, according to Greenberg and Babcock-Dunning (652). Similar facts from other regions of the world demonstrate that the terrorism issue is one of the most pressing issues of our time that has to be resolved in order to provide relief to millions of people. Although there isn't a magic wand that might suddenly end terrorism, international governments have been able to come up with a well-thought-out strategy for reducing the threat that this issue poses to the global community. This strategy should emphasize cooperation between parties and unity in action. Since terrorism is a worldwide issue, only collective action will be able to defeat it. Terrorism should also be tackled from the perspective of affecting people's minds and hearts because it is an issue that is spread on the level of human knowledge.
Nowadays, terrorists have succeeded in paralyzing people in even the most remote and tranquil countries with fear. In 2011, the example from Norway captured people's attention and emotions. In Oslo on July 22, 2011, Anders Breivik carried out a bombing and an open-fire shooting that resulted in 77 fatalities (Ranstorp 615). Norway was known as one of the world's most peaceful nations, thus the incident that day simply astonished the general public (Fischer 604).
Terrorist acts like the one listed above demonstrate that terrorism is a widespread problem in which both individuals and international organizations are involved. Therefore, a well-developed and cleanly implemented solution is required for the challenge of this magnitude. A solution to this issue also necessitates the cooperation and solidarity of the leaders of numerous countries, as many terrorists in the world conduct their organized operations in the territory of many nations and engage citizens from numerous nations (Martin 86).
It should be noted that while there is significant work being done in the field of terrorism, there are still many particular actions and solutions that should be established to address the issue (Simonsen and Spendlove 53; 57). In a same vein, successful operations in the nations under their sway have effectively crippled the functioning of the main terrorist organizations in the world. For instance, several of the leaders of these organizations were assassinated, and many others were given lengthy sentences in prison, or even life sentences; in many nations where terrorist organizations got official assistance, political unrest occurred and reduced the organizations' financial resources.
However, the fact that things are becoming better with regard to terrorism does not mean that we should give up and take it easy. Contrarily, current events show that terrorists are more active than ever and are constantly looking for new ways to carry out their action. One of these methods involves spreading harmful ideas through the Internet, the media, written publications, specifically planned meetings, etc. to persons who are mentally imbalanced or even mentally healthy (Fischer 605). This propensity shows how terrorists elevate their conflict to the level of human awareness, a new and more challenging level.
Global governments should approach this issue from this crucial vantage point as well in light of the fact that terrorists have today chosen a new front in their conflict: human consciousness. It is crucial for them to pay more attention to Internet filtering and control methods in particular. There should be specialized organizations in charge of preventing the propagation of harmful ideas online. Controlling the media and written materials should be done in a similar manner. Of course, it is crucial not to overlook the necessity of suppressing terrorist groups locally and preventing them from recruiting new members through propaganda.
However, preventing the propagation of bad ideas is insufficient. Governments around the world should make every effort to disseminate anti-terrorist views that would inform the populace that terrorists' use of confrontational tactics is unacceptable and would not assist solve the problems they are attempting to address. Authorities should instead instruct them on how to employ more effective methods that would improve their lives. Global governments should also be constantly watching terrorist demands, and if any of them do exhibit common sense, it is crucial that states begin finding legal solutions to the problems they are facing.
Last but not least, terrorism is one of the most challenging issues facing the globe today. It began to change to a different level during the last few years. Terrorists now operate alone, and subsequent research reveals that no other authority is responsible for their deeds. This shows that terrorists have elevated their primary goal to the level of public knowledge and are attempting to spread their poisonous ideologies to people's minds and hearts. Strict censorship in the Internet, mass media, written press, and local levels of personal encounters should be adopted to solve this issue. Global governments should also promote compassionate and constructive concepts that show people alternative approaches to problem-solving, and they should make every effort to prevent the emergence of major problems that terrorists might use in their propaganda. As they have proven efficient over the past ten years, traditional techniques of combating global terrorist organizations should also be used. All things considered, the world's nations and peoples must work together in harmony and unity to implement well-thought-out plans and strategies to combat terrorism.
About the Creator
hello world
my name is indika sampath so I'm a article writer. you also can learn by reading somethings that important things.
thank you so much for visiting my profile
Reader insights
Be the first to share your insights about this piece.
Add your insights