A Disturbing History of Serial Killers You Probably Didn't Know About
Part 1: Albert Fish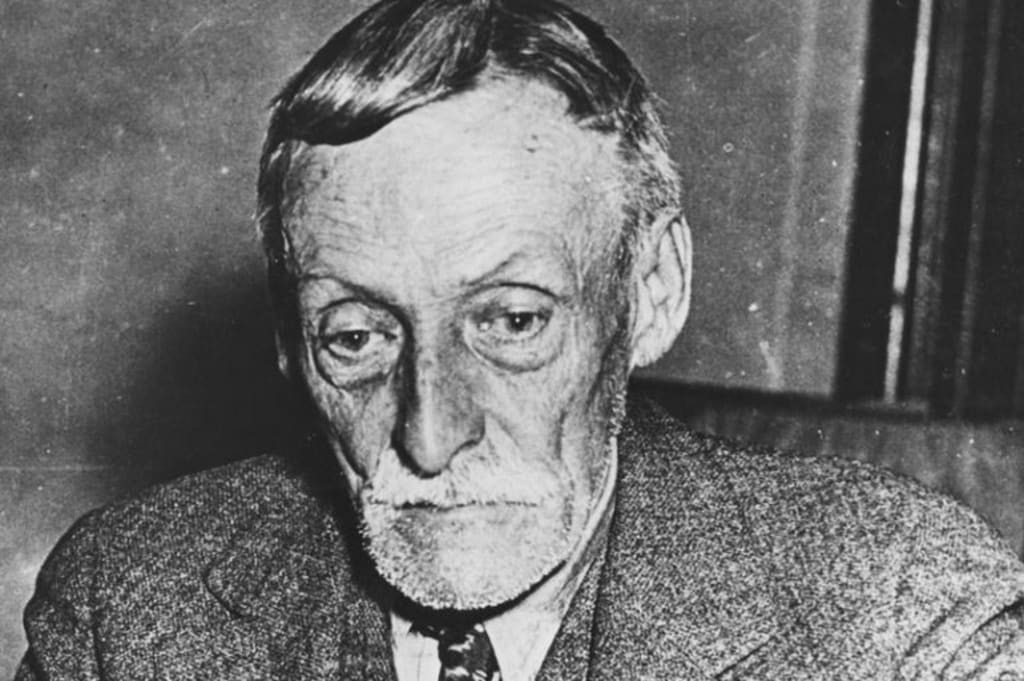 Pictured is Albert Fish on January 14th, 1936. Two days before dying via the electric chair.
Hamilton Howard "Albert" Fish was born May 19th, 1870 to a very different family. For starters, Fish's father was 43 years older than his mother. Before we go any further, I'd like to discuss some behavioral psychology talking points to keep in mind while you read this. In behavioral psychology there is a theory called "conditioning" where it is believed that when someone observes something and it becomes acceptable in their mind. So Fish observing his father have a relationship with a woman that he was 43 years superior to, became an acceptable thing in his life. The other thing that made Fish's family stick out amongst the rest, was the fact that almost every single one of them was diagnosed with some sort of mental health disorder. His mother for starters, had constant hallucinations. One of his brothers was confined to a mental hospital for going completely insane. Fish's sister was diagnosed with a mental affliction, and his uncle was diagnosed with mania.
After Fish's father died in 1875, his mother put him in a foster home as she did not have a job that could support him and his other siblings. While in this foster home, the older children often physically abused Fish. Referring back to the conditioning that I mentioned earlier, Fish thought that this was a normal thing and he began to enjoy the pain. Fish would often antagonize the older children so that they would abuse him. Albert began to enjoy and crave the pain that was accompanied with the older children abusing him. After five years of being in foster care, Fish's mother was able to get a government job where she could support the two of them.
In 1882, at the age of 12, Fish engaged in his first homosexual relationship. While in this relationship, Fish was introduced to urolagnia (the drinking of urine) and coprophagia (the eating of feces).
Albert began his crime spree in 1890 when he moved to New York City where he worked as a prostitute and was raping boys. Around 1892, Fish's mother arranged his marriage to a woman named Anna Mary Hoffman, and she was nine years younger than him. Hoffman and Fish had six children together while Fish was working as a painter, and continuing his molestation of little boys.
In 1910, Fish met Thomas Kedden and began to have a sadomasochistic relationship with the young man, but it was rumored that Fish forced Kedden into this relationship. One thing to note is that Kedden was mentally disabled, a common factor in most of Fish's victims. After ten days of their relationship, Fish tied up Kedden and tortured him for six days straight until he eventually cut off his genitals and closed the wound by cauterizing it. Fish left him tied up in a barn with ten dollars. What happened to Kedden after that is unknown.
Fish's wife, Hoffman, left him in 1917 due to Fish not providing enough and never being around. This left Albert as a single parent to the six children and Fish began to suffer from sever hallucinations. In 1919, at the peak of his mental destabilization, Fish stabbed a young mentally disabled boy and used meat cleavers to mutilate his body.
Seven years later, Fish became more pronounced about his killings and proclaimed that God was ordering him to torture and kill young disabled boys. It should noted that at this point Fish's doctor diagnosed him psychosis.
During the year of 1928, Fish answered a news paper add for a young man who had moved to America and was looking for a permanent residence in the United States. The young man was the older brother to Grace Budd, who would later disappear and be the victim that got Fish arrested.
When Fish went to the Budd residence to meet the young man, he went with the intentions to let the young man move in with him so that he could torture and kill the young man. But then, Albert met Grace. After convincing Grace's parents to let her join him at a children's birthday party and gave them a false name to try and protect himself. Grace never returned home, and initially the police interviewed and arrested Grace's school superintendent based on a tip they received from his former wife. He was arrested in 1930, but was eventually found innocent.
In 1931, Fish was arrested and sent to a psychiatric hospital after writing obscene letters to a maid, and he was released after doing rehabilitation in the hospital.
Grace Budd's parents received a letter from Fish in 1934. The letter recounted Fish's interactions with the family and how he met their daughter. Fish boasted in the letter how clever he was using a false name and taking their daughter. He wrote how unintelligent the parents were to trust a total stranger to look after their daughter, and that was the reason that she was killed. Fish did assure the family that Grace died quickly and as a virgin.
The odd thing about Fish's letter was that he addressed it as Albert Fish, and that was ultimately what got him arrested.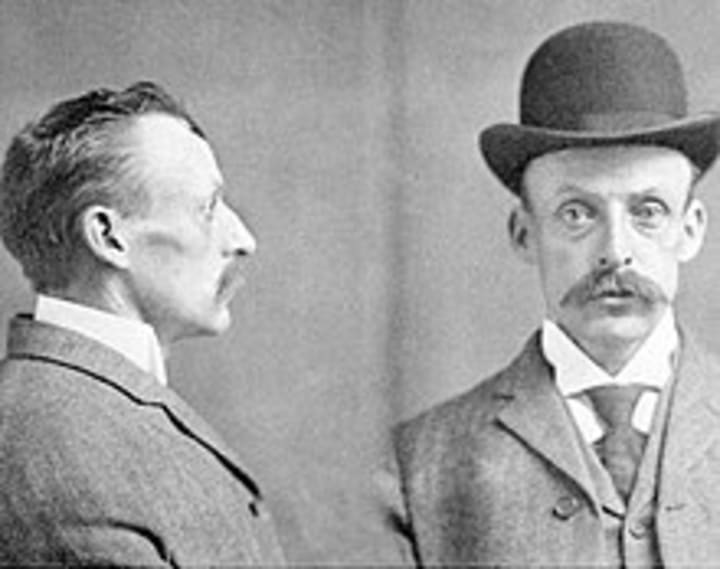 While Fish was arrested he was connected to five murder investigations and was charged with the five murders, but he claimed to have murdered over 100 young boys and girls since he had lived in New York City. While on trial Fish continued to boast about his murders and showed no remorse for the crimes that he committed. Ultimately, he was sentenced to death by the electric chair, and was executed in 1956.
Overall, Fish was a lot smarter than most people gave him credit for, but after suffering from a complete mental breakdown, Fish began to get sloppy and implosive with his crimes, but still took great pride in doing "the Lord's work." Fish got the punishment deserved and died from the electric chair in 1956.