10 Terrifying Stories About Murder from Around the World
True crime writers always manage to find real-life inspiration from serial killers and the like. However, these stories about murder still haven't gotten the attention they deserve.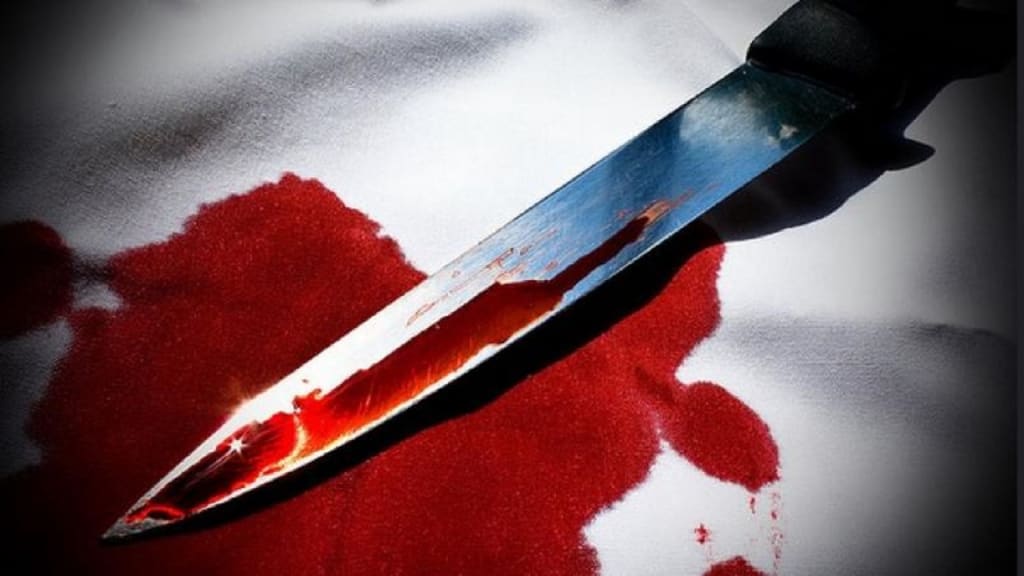 If there's one thing that's old as humankind, it's crime. Crime happens every day, in every part of the world. Violent crime is still a somewhat regular occurrence, even though reports of it have gone down tremendously since the 1970s.
To a point, it almost seems like human nature to be fascinated by the mayhem that comes from violence. Many people can't look away. It's like watching a freak show, being able to see people commit such dark, unspeakable crimes.
Ever since the first murder took place, humans have been fascinated with stories about murder. Many stories involving serial killers have captivated those who read true crime books, but some of the most terrifying stories haven't quite gotten the attention they deserved.
If you're tired of reading up on Ted Bundy or the Unabomber, check out these murder mysteries that happened around the world.
The Family Murders—Australia
Adelaide is one of the most unique parts of Australia, and is known for having a "rough and tumble" culture. Considering how tough many of the locals are, finding out that this region hosted one of the most disturbing stories about murder in the Outback is all the more chilling.
The story all starts during the late 70s, when a number of young men started to vanish without a trace. Every time a man would disappear, his mutilated body would be found in a remote part of the city.
It wasn't just that these guys were killed that made the murders so unsettling. Investigators noticed that the victims all showed signs of sexual assault and torture. Each man seemed to be picked at random.
These crimes seemed like they would be cold cases forever, until rumors swirled about a group that was responsible for the murders. This group was called "The Family," and rumor had it that they were tied to Australian elites that all preyed upon underage boys, reminiscent of the cults that performed acts of sexual abuse.
So far, only one man was arrested for the murders—an accountant named Bevan Spencer von Einem. This accountant was also a suspect for the disappearance of the Beaumont children, and has alluded to The Family's existence.
Out of fear for his own life, Einem never openly admitted to the existence of The Family.
The Botanist Killing—Indonesia
When you're going out to a foreign country, there are certain things you never assume will happen. Being the center of one of the country's most notorious stories about murder abroad, for example, is one of them.
Unfortunately for Dr. Charles Budd Robinson, that was exactly what happened. The travel-happy botanist was visiting Indonesia during the 1910s, hoping to find new plant species out in the remote Maluku Islands.
That was the last time anyone saw Dr. Robinson alive. His body was found decapitated on the island, and suspicion immediately was pointed towards the natives.
Now, word has it that the natives of the region misunderstood Dr. Robinson when he asked about coconuts and believed him to be a headhunter. So, they killed him out of fear of him killing them first.
The Beijing Passion Nightclub Murder—China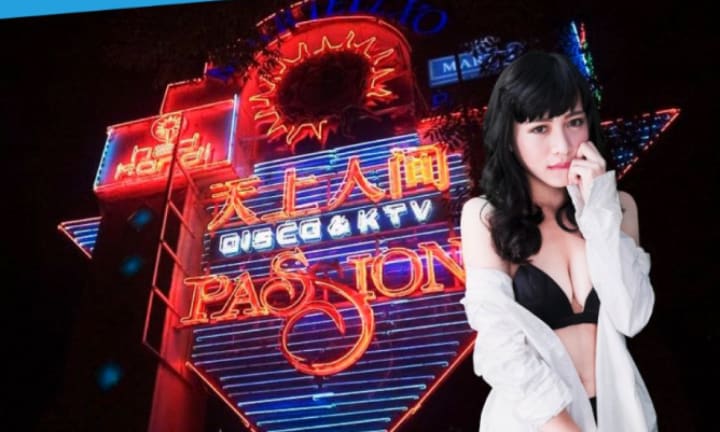 Passion Nightclub is considered to be one of the most notorious nightclubs in the world, and it's located in the heart of China's capital. Along with its strikingly retrowave-y neon lights, the club became famous for its 66 "pink ladies" who acted as waitresses, hostesses, and courtesans.
One of the most popular pink ladies of Passion was Liang Hailing, a fair-skinned beauty with an incredibly charming personality. As the best paid escort in the club, men would regularly pay thousands just to be in her presence.
Then, in 2005, Liang was found strangled to death in her home—right as the club was at the peak of its popularity. After police investigated her home, they found that Liang had millions of yuan saved up alongside a black book of high-ranking politicians that maintained relationships with her.
The identities of Liang's clients were never revealed to the public and the case remains unsolved today. In 2010, a raid wiped out Passion nightclub and culminated in the arrests of over 110 women. It's generally believed that the nightclub was raided as a warning to working girls.
Technically, Passion is still open. It's just not really active anymore.
The Linkoping Double Murder—Sweden
Most stories about murder cold cases involve killers who strike in the dead of night. That is not this cold case, though. In 2004, 56-year-old Anna-Lena Svensson and 8-year-old Mohammed Ammouri were walking through the streets of Linkoping when an assailant attacked them.
The two victims fought for their lives, but succumbed to the stab wounds the assailant left in them. Multiple witnesses were around at the time of the murder, a butterfly knife was found at the scene, and the assailant dropped a scrap of clothing.
Police were absolutely certain they would be able to find the killer. Fourteen years and 7,000 suspect interviews later, the Linkoping Double Murder still remains unsolved.
The Trofimov Family Murders—Ukraine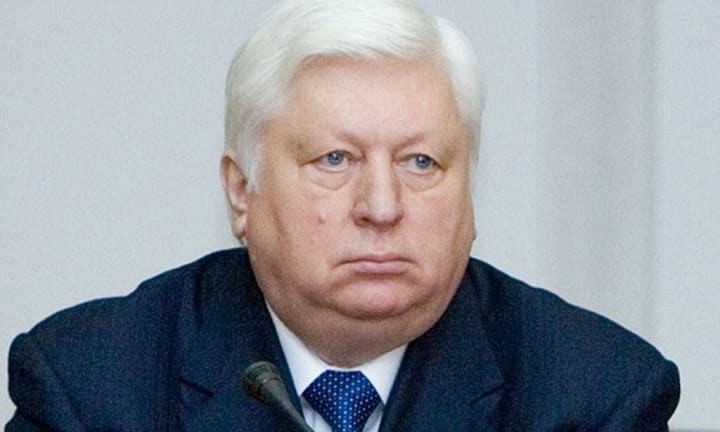 Ukraine has seen plenty of unsolved murder mysteries in its times, but few stories about murder are quite as unsettling as this mass murder that happened in 2012.
In this year, the bodies of Judge Vladimir Trofimov, his wife, his son, and his son's girlfriend were all found in their home. Each of them was decapitated, and every single person's head was missing.
Police were baffled by the motive. December 15, the day of the murder, was Judge's Day in Ukraine. So, Trofimov may have had enemies. He also was known for being an avid art and coin collector. Some of the works he had were stolen.
Witnesses saw him leave the apartment in the early morning of the murders, then re-enter around 10 AM. Police believe the killings happened at 1 PM, but to date, no one has been caught.
The Maltese Organ Theft—Malta
At 17 years old, Mike Mansholt was celebrating his summer days by taking a trip away from his home country of Germany, all the way to Malta. He went alone, since his family expected him to have a good grip on where he was going.
During that trip, Mike Mansholt disappeared. His phone went dead within days. His parents alerted authorities, who gave them terrible news. Mike was found dead. His body was shipped back to his family without organs inside.
Mike's body was found at the base of a cliff, with no signs of blunt trauma or broken bones to suggest a fall. The body did, however, have several incision marks where his organs were removed.
Police have been sluggish about providing details on his death, and the horrifying unsolved murder cannot be explained. The killers are unknown, but it's clear that it was organ theft, pure and simple.
The Setagaya Family Murder—Japan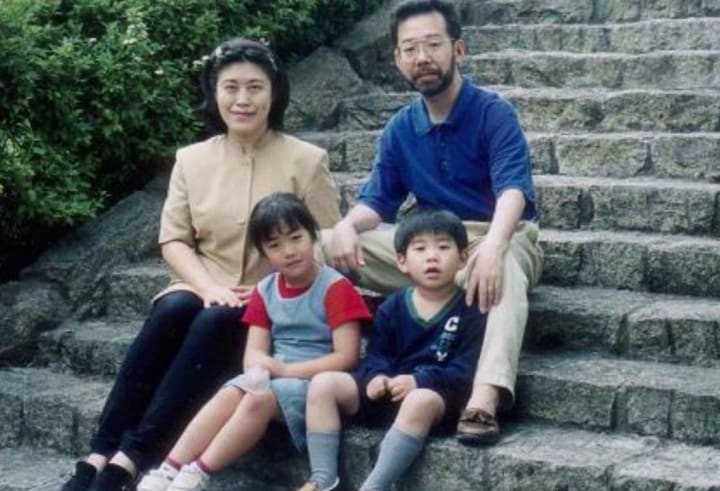 When it comes to the wild stories about murder and mayhem, very few countries seem to have as much lore as Japan. Many Japanese stories of murder and torture have made internet headlines, but few Westerners have heard of the Setagaya Family Murder.
This unsolved murder happened in 2000, and made national headlines when the Miyazawa family was found dead in their plush Setagaya home. The Miyazawa family consisted of Mikio, Yasuko, Niina, and Rei. Everyone was stabbed except for six-year-old Rei, who was strangled to death.
The entire neighborhood was in an uproar, and one of the largest investigations in Japanese history took place. The only clue that people had was a taxi driver who picked up three men at the scene of the crime. One of those men left a bloodstain in the backseat.
To date, no one has been caught for the crimes. In Japan, many police officers go to the site of the murders to pay their respects once a year.
The Murder of Barbara Jean Maclean—Canada
Canada is not exactly a place where you'd expect to see a lot of violent crime, but hey—it happens everywhere. In the province of Alberta, few murders are as notorious as the disappearance of Barbara Jean Maclean.
On February 25, 1977, Barbara Jean was having a pretty foul day. She got into a heated argument with her then-boyfriend. After a serious exchange of harsh words, the boyfriend left without bringing Barbara Jean. She left soon after, claiming to be willing to hitchhike home.
The next day, her body was found by someone who was walking their dog. Her boyfriend has been connected to another disappearance—a woman by the name of Melissa Rehorek. However, neither murder has been solved.
Police have not found any serious leads. The only person who was named a suspect was a sex offender who committed suicide upon hearing that police wanted to interrogate him.
The Death of Suzy Lamplugh—Britain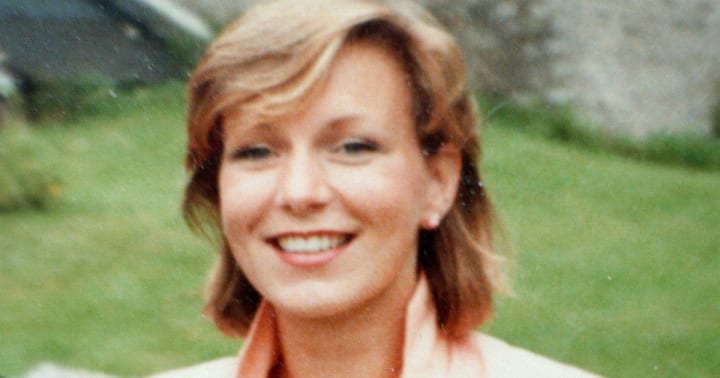 Suzy Lamplugh was an up-and-coming real estate agent in West London, and she was supposed to show a new client a nearby home back in July of 1986. The client in question was known only as an enigmatic "Mr. Kipper."
The last time she was seen alive was when she was arguing with a man outside a property. Her white Ford Fiesta was parked nearby, and after the altercation occurred, she was never seen again.
Lamplugh's body was never found, and she has been presumed dead. It's a cold case that no one can seem to crack, and London police are still waiting to find out who Mr. Kipper really was.
Sheena Bora's Murder—India
Unlike most of the stories about murder on this list, Sheena Bora's cold case mystery was solved. That didn't stop it from being incredibly sensational, though!
Sheena Bora was a wealthy executive who worked for Mumbai Metro One, and she was well-liked by all her colleagues. In 2012, the famous executive went missing without a trace.
Her workplace was in shock when they received her letter of resignation in the mail. Sheena sent her stepbrother a breakup text, since they were dating. From then on, no one could reach her.
People immediately got concerned about Sheena's whereabouts. The normally-social girl was unreachable by phone or via social media. People told police to start an investigation.
Within a matter of years, police found that Sheena Bora had been kidnapped, killed, and burned to death. The culprits were not people you would ever expect—which is how the killers escaped justice so long.
The killers were her mother, her mother's driver, and her stepfather. The news went crazy, and her murder was made a part of Bollywood pop culture.
About the Creator
Cato Conroy is a Manhattan-based writer who yearns for a better world. He loves to write about politics, news reports, and interesting innovations that will impact the way we live.
Reader insights
Be the first to share your insights about this piece.
Add your insights