10 Interesting Unsolved Cases
10 unsolved disappearances that continue to elude law enforcement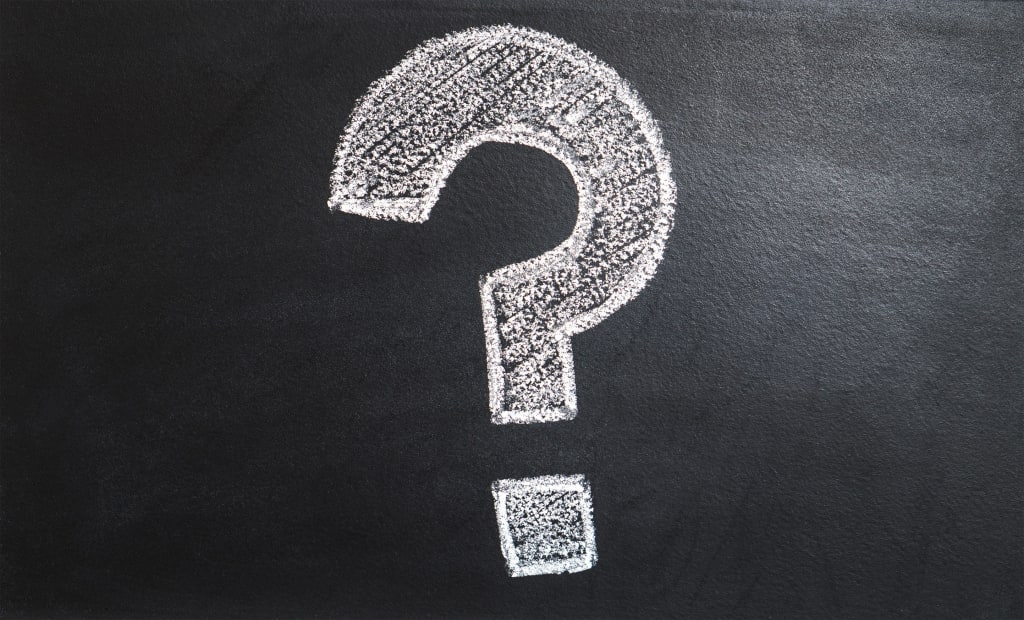 1. The Beaumont Children
The disappearance of the Beaumont children is one of Australia's biggest unsolved mysteries. On 26 January 1966, Australia was celebrating Australia Day. The Beaumont children (Jane, 9, Arnna, 7 and Grant, 4) asked to go to Glenelg Beach in Adelaide. It was too hot to walk, so their mother gave them some money to catch the short bus ride there and back. They left around 8:45am and were expected to be home by noon, however by 3pm they still weren't home. Their father, Jim, immediately drove to the crowded beach when he got home early, but the children were nowhere to be seen. By 5:30pm the three children were still missing and Jim, with his wife Nancy, went to the police station to report the children missing.
The children had been sighted in the morning being accompanied by an unknown man, with fair to light-brown hair and a sun-tanned complexion. It was out of character for the three children to be so comfortable in the presence of a stranger so the police suspected that this man had approached them before this incident.
A shopkeeper at a nearby bakery reported Jane buying pasties and a meat pie with a £1 note, although their mother had only given them 6 shillings and six pence, enough for the bus fares and some lunch. This supported a belief that the money had been given to them by someone else. Further sightings of the children were reported, such as a man accompanying them around 3pm and the children walking down a street holding hands around the same time.
Although some suspects were named, there has not been any major breakthroughs in the case. The Beaumont children continue to be a missing person's case that baffles law enforcement.
2. Asha Degree
Asha Degree went missing in the early hours of February 14, 2000. She was 9 years old and for some reason packed her bookbag and took off walking down the North Carolina Highway 18 in the middle of a storm. Several passing motorists sighted her but when one stopped to approach her, she ran into the wooded area and was never seen again.
An intensive search began in the morning after her parents discovered her missing. A year and a half after her disappearance, her bookbag was discovered buried at a construction site along the highway. Circumstances seem to indicate she was running away from home, although there is no clear reason why she would have.
In May 2016 a reinvestigation of the case turned up that Asha may have been sighted getting into a dark green, early 1970s Lincoln Continental Mark IV, or possibly a Ford Thunderbird. There have been no other significant leads in this case and Asha's disappearance remains unsolved.
3. Maura Murray
Maura Murray vanished on February 9th, 2004, after a car crash near Woodsville, New Hampshire. The 21-year-old nursing student had been acting strangely in the lead-up to her disappearance.
On February 7, Maura borrowed her father's corolla to go to a party. She left the party around 2:30am and crashed into a guardrail, causing $10,000 worth of damage. Her father told her that she would need to obtain accident forms and they agreed to talk on Monday night.
Maura searched for directions to Berkshire and Vermont after midnight on Monday, February 9, and then at 1:24pm on Monday she emailed her supervisor of the nursing school that she would be away for a week.At 3:40pm she is seen withdrawing money from an ATM and then purchasing $40 worth of alcohol. She then left between 4-5pm, using her phone one last time the check her voicemail.
Around 7pm a resident of Woodsville heard an accident outside her house. A neighbor also drove past the scene, a bus driver, who spoke to the single female in the car, who said she had already called AAA for help (although they had no records of a call). At 7:46pm, police arrived on the scene and the girl was nowhere to be seen. There were only 10 minutes between the neighbor leaving her and the police arriving. Maura went missing in those 10 minutes.
There are no credible sightings of her after this point, and her disappearance remains a mystery.
4. Tara Calico
Tara Calico disappeared on September 20, 1988, near her home in Belen, New Mexico. Around 9:30am, Tara left her house on her bike for her daily ride along New Mexico State Road 47. Before she left, she told her mother, Patty, to come find her if she wasn't home by midday, as she had plans to play tennis with her boyfriend that afternoon.
When Tara failed to return by midday, Patty went out looking for her. She could not find her daughter and notified police of the disappearance. Pieces of her walkman and cassette tape were later found along the road, which Patty believes Tara might have dropped as a trail. Her bicycle has never been found.
In 1989, police received a polaroid of a girl resembling Tara bound and gagged in a van alongside an unknown boy. A few more polaroids have sprung up over the years, some resembling Tara, however, the identification of the woman in these polaroids remains unsolved.
The Valencia County Sheriff's Office and the New Mexico State Police made a statement in 2021 that they had a new lead they were pursuing, but the case currently remains unsolved.
5. Brian Shaffer
Brian Shaffer disappeared on April 1, 2006, after being seen on CCTV entering a bar and never leaving. during the night of Friday, March 31, Brian and his friends went out to a bar to celebrate the start of spring break. He was seen talking to two girls outside the bar just before 2am on April 1, before re-entering the bar.
There were no other possible entrances or exits in the bar, so the case baffled law enforcement. Brian and his two friends were separated during the night, and when he didn't join them when the bar closed at 2am, they assumed he'd already left. However, when he missed the flight he and his girlfriend, Alexis Waggoner, had planned for a while, he was reported missing.
Police received many tips but none led to any leads in the case. Foul play is suspected, and there are some theories about Brian living elsewhere under a new identity. The disappearance of Brian Shaffer is still a mystery.
6. Lauren Spierer
Lauren Spierer disappeared on June 3, 2011, after spending the evening at a sports bar in Bloomington, Indiana. At 1:46am on June 3, Lauren is seen entering the sports bar on surveillance. She exited the bar at 2:27pm and was seen on CCTV at 2:30am entering Smallwood Plaza apartments and leaving the apartments at 2:48am. Around 3:30am she entered her friend, Jay Rosenbaum, apartment and left around 4am. That was the last time she was seen.
Lauren was reported to be heavily intoxicated. She was sighted drinking and doing drugs throughout the night. She was last seen barefoot, wearing black leggings and a white shirt. Her boyfriend, Jesse Wolff, texted her in the morning but a bar employee responded. It was then that she was reported missing. Investigators received numerous tips regarding her disappearance, however, none have led to any further development in the case. Her disappearance remains unsolved.
7. Natalee Holloway
Natalee Holloway vanished on May 30, 2005. She had been on a trip to Aruba with friends after graduation, but she failed to appear for her flight back home. She was last seen outside of a restaurant/nightclub with local residents Joran van der Sloot and brothers Deepak and Satish Kalpoe. When they were questioned regarding her disappearance they claimed to have dropped her off at her hotel and denied any involvement in her disappearance.
Although Van de Sloot has been arrested twice and the brothers each three times in relation to her disappearance, no charges were made against any of the men. Aruban investigators closed the case in 2007 with no leads or arrests being made. The case was reopened in 2008 after a video of Van de Sloot emerged of him saying that Natalee died the morning of her disappearance and he helped dispose of her body. He later denied this and then claimed her sold her to sex slavery, which he also later retracted. Van de Sloot was convicted of a different murder in 2010, but the disappearance of Natalee Holloway is still a mystery.
8. Katelin Akens
Katelin Akens was last seen December 5, 2015. She had been visiting family in Spotsylvania, Virginia and was due to board a flight home to Arizona. Her stepfather, James Branton, agreed to take Katelin to the airport, which was around 80 miles away. Katelin's mother, Lisa, dropped Katelin off at her ex-husband's house around 8:30am on December 5. A few hours later she recieved a text from James stating that he had dropped off Katelin . Later in the day she recieved a text from Katelin's phone saying she was at the airport and her battery was dying.
Lisa didn't hear from her daughter until 7:15pm that evening, where she recieved strange texts from her daughters phone stating she was staying with a friend and needed some time alone. Two days after this, Katelin's suitcase was found in a ditch, which contained her plane ticket, ID, money and credit cards.
Lisa later learned from James that he did not drop her off at the airport, rather at the Springfield Town Center in Virginia. However, phone pings showed that she and her luggage never left Spotsylvania. James stopped coorporating with law enforcement. No further leads have been made in the case and the mystery remains unsolved.
9. Cherrie Mahan
Cherrie Mahan disappeared February 22, 1985 in Pennsylvania. She was eight years old when she disappeared after disembarking her schoolbus only fifty feet from her driveway. She was observed walking past a blue-green van by the bus stop before turning a corner to walk up her 150 yard driveway.
Her stepfather heard the bus and intended to go down to meet her, however Cherrie's mother stopped him and said "It's a nice day, let her walk." When 10 minutes had passed with Cherrie not arriving, the couple grew worried and searched for her along the driveway. There was no trace of Cherrie, although there were tire marks approximately 50-feet from their house.
Cherrie Mahan was the first child to be featured on the "Have You Seen Me" postcards distributed nationwide. Law enforcement continue to work the case and have had several leads in recent years, however none have come to fruition as of yet and Cherrie's disappearance remains a mystery.
10. Amelia Earhart
Amelia Earhart is a well-known missing persons case. Amelia was the first woman to fly solo over the Atlantic Ocean and she was intending to be the first to fly around the world. However, she and her navigator, Fred Noonan, disappeared over the Pacific Ocean in what has become the most famous mystery.
The two were last seen on July 2, 1937, fueling up in New Guinea. The last transmission recieved from Earhart was at 7:58am on July 2. After this all transmissions stopped. Some sporatic signals were detected in the few days following, however none of these are intelligable.
Searches began an hour after the last transmission but nothing was discovered. The United States Navy joined in the search and planes flew over uninhabited islands to try to spot the plane. No sign of Earhart or her plane were found and the search was called off on July 19.
Many theories emerged from the disappearance. Crash-and-sink, abduction, runaway lovers assuming new identities and the Japanese capture theory. No theories have been corroborated, however the crash-and-sink theory is known as the most likely occurance.
To this day, there is no sign of Earhart's plane or what happened to her or Fred.
investigation
About the author
I'm studying my Masters in Creative Writing and love to write! My goal is to become a published author someday soon!
I have a blog at emilieturner.com and I'll keep posting here to satisfy my writing needs!
Reader insights
Be the first to share your insights about this piece.
Add your insights