Unveiled Desires: A Hidden Affair
A Tale of Love, Temptation, and Redemption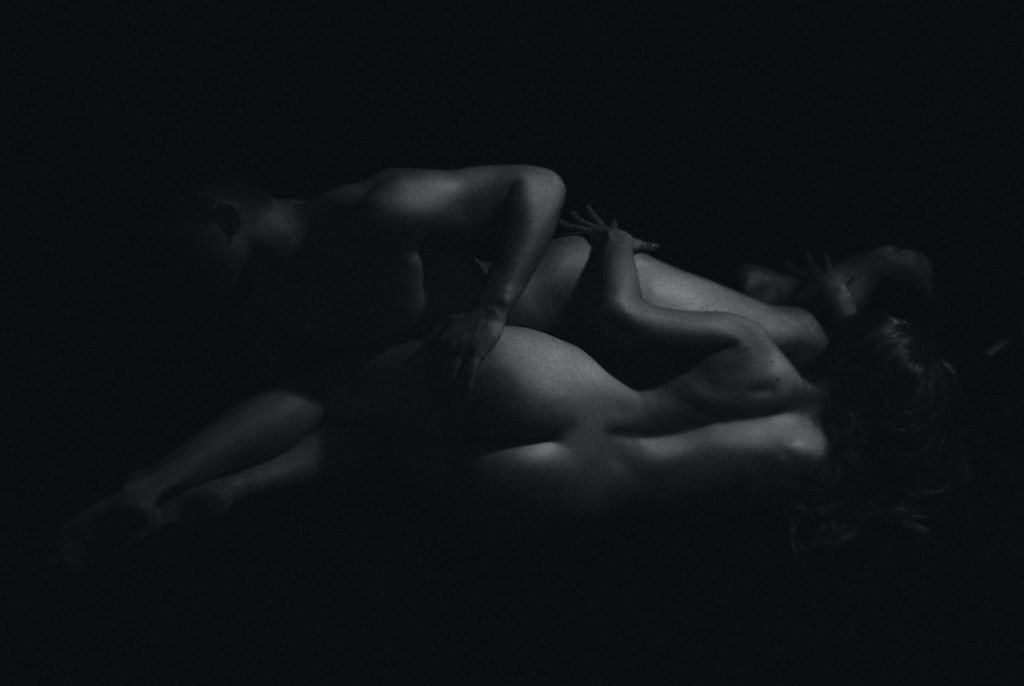 I am Laura. And this is a story that narrates my affair with Alex... Ah, Alex. Just speaking of him quickens my heartbeat. Every moment I spent with him, every glance, every touch, leaves a mark on my life.
Just looking into his eyes transports me to a different world. I lose myself in his blue eyes and forget all my troubles. When I'm with him, it's as if the world stops and there is only us.
I feel safe in Alex's strong arms. His touches are gentle and full of love. Every moment I am with him, my heart beats faster. And I love this feeling.
Every moment I spend with him gives me an indescribable happiness. Every moment Alex is with me, a new page opens in my life. And these pages are filled with beautiful memories spent with Alex.
My relationship with Alex has become the most important part of my life. Every moment I spend with him earns a special place in my heart. And this feeling makes me even stronger.
I still remember the excitement of our first encounter with Alex. He approached with a bit of a rough charm, but at the same time a gentleness. Our first kiss, warm and unexpected, happened in an elevator at the top of our office building. We met after work in the afternoon and instead of resisting each other, we succumbed to our desires.
When my face turned red, Alex just smiled. His smile gave me confidence and instead of suppressing my desires, it allowed me to accept them. He taught me that sexuality is natural and beautiful.
Then our secret meetings began. With each meeting, Alex took me to a new world, a new experience. In the times I spent with him, I was just Laura, neither an office worker nor a married woman.
Alex's touches, his kisses, the moments I spent with him, they quicken my heart even as I write these confessions. He touched me in such a way that I felt a vibration throughout my body. Being with him, it was as if he took away all my worries, all my stress.
One day, at the office, I ran into Alex. I saw that familiar sparkle in his eyes and my heart began to beat rapidly. That day, after work, we met again and rediscovered our desires for each other.
Alex pinned me to a wall, his hands on my waist, his lips wandering on my neck. He touched me in such a way that I felt a tingling throughout my body. When I was with him, I felt like I was in another world.
One day, on the way home from work, I found a note from Alex. "Being with you is one of the most beautiful moments in my life. I wish I could tell everyone about these moments," it read. As I read the note, my heart started to beat rapidly. I realized how much Alex loved me.
However, this love story was built on my marriage. No matter how much I loved the moments I spent with Alex, I felt guilty. As a married woman, the intense emotions I felt for another man both excited me and filled me with a sense of guilt.
Our relationship with Alex was like a secret kept within the office. However, one day, I felt that our secret had been revealed. A look, a word, the feeling that everyone was watching us... Yes, people were whispering, making gossip. But I could never confirm this, perhaps I was just reflecting my fears.
In the end, I realized I couldn't keep this secret any longer. I realized that this situation was wearing both me and those around me down. Yes, I loved the moments I had with Alex, but this wasn't my life. I was a wife, a mother, and I had to stay true to these roles.
I met with Alex one last time. I told him that I could no longer continue this affair. He said he understood and supported me. At that moment, my heart broke, but at the same time, I felt relief.
As I write this confession, I still think about the moments I spent with Alex. However, these memories will no longer have a place in my life. Yes, I may have loved the moments I lived with Alex once, but now I must move on with my life.
Now, I share this confession with you, in all its truth. Yes, I made a mistake once, but this mistake has made me a stronger person. Now, I need to move on with my life, thinking of myself and my family.
By sharing this story, I might be able to help others too. Yes, love can sometimes be complicated and painful, but in the end we all have to live our own lives. That's why I'm sharing this confession with you. Perhaps this will help me take a step forward in my own journey.
Reader insights
Be the first to share your insights about this piece.
Add your insights