The Red Dress Betrayal
A Story of High School Humilation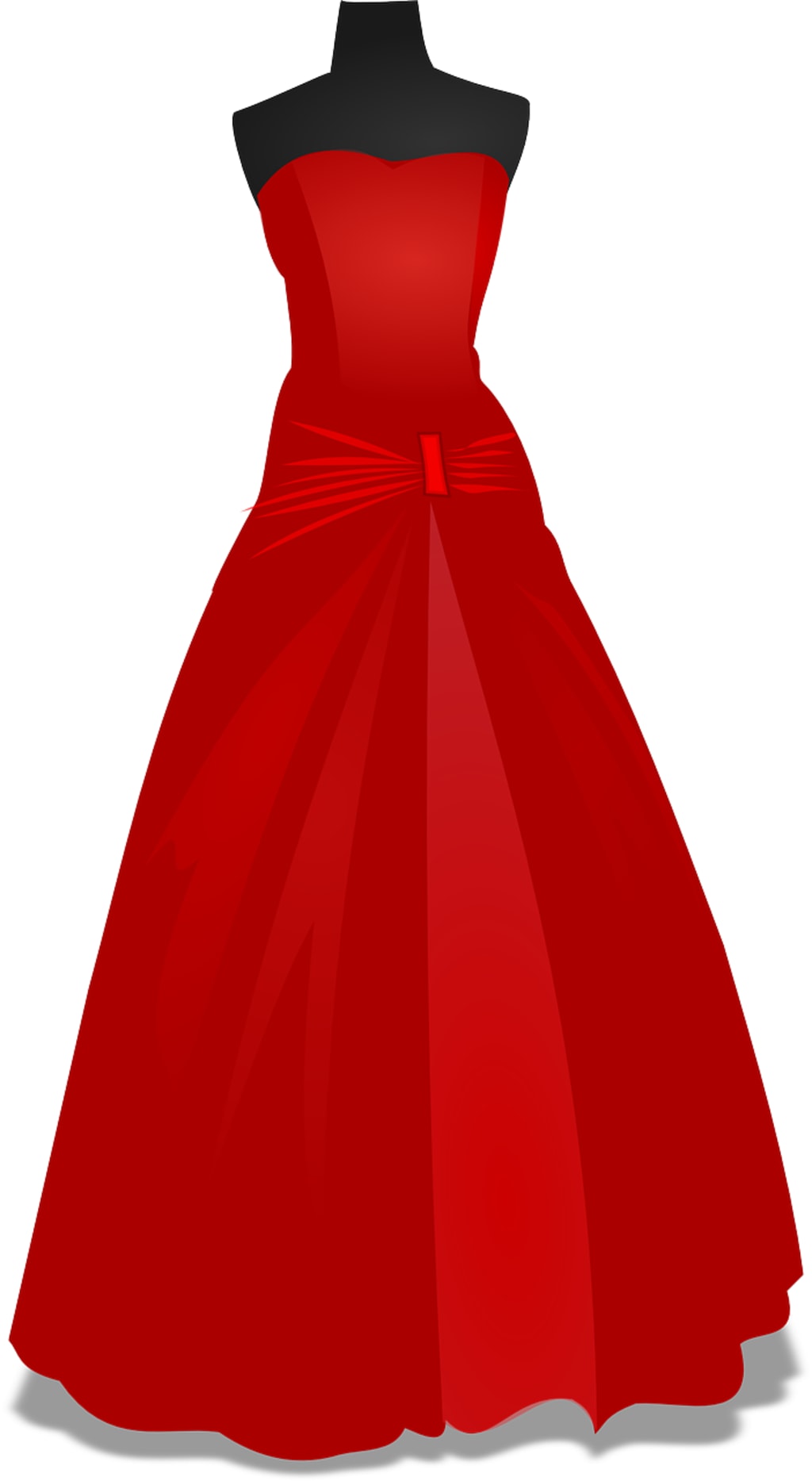 Picture by Open Clip-art Vectors by Pixabay
The year was 1992, and I was a sophomore in high school. I had been dating Craig (not his real name) for about a year at that point. Our first year together had been exciting and it started off with a date at our school's Winter Prom. It was now a year later, and we were preparing to go to our second Winter Prom together.
In an effort to save some money, my mom thought it would be a good idea for me to borrow a dress from my cousin for the dance. We went to her house and she had several for me to choose from. But my eyes rested on just one.
It was red, which was a color that I never wear. I also had never worn anything strapless before, being only 15 years old. The dress was made of chiffon material and it had ruffles in all the right places. It was long, and it almost touched the ground as I walked around in it. A pair of high heels would be the perfect addition, along with a string of pearls and pearl earrings. I had never seen such a beautiful dress, and I couldn't wait to wear it on the night of the Winter Prom.
My best friend, Craig's sister, Amber, also had a date for the dance. We were so excited to be going together. We got ready at my house, and about half an hour before the event began, our dates picked us up.
Craig looked amazing in his black tuxedo and red tie. It perfectly matched the hue of my dress, and I couldn't have been more pleased. He brought me the most beautiful corsage made of white and red roses, which he placed lovingly on my wriest. After throwing on a white shawl and taking a few pictures, we were on our way to the school.
The event was held in January, so the night air bit at my skin despite the shawl. I pulled it around myself as we exited the car and walked to the front entrance. After showing our tickets, we were ushered into the gymnasium, where we quickly grabbed the best table we could find. The boys went to get us some punch as we settled in and took in the surroundings. A band was playing fun rock music, and there were a few couples dancing. After a few minutes had passed, I felt comfortable enough to take off my shawl.
My shoulders had never felt so naked before. I shrugged them self-consciously, but Amber assured me that I looked incredible. I felt incredible, and I couldn't wait for the real fun of the night to get underway.
The boys returned with our drinks and after a little conversation, we decided to hit the dance floor. It was a fast song, and I swayed back and forth nervously to the music. When it was over, the band started playing a slower tune, and I threw my arms around Craig's shoulders as he pulled me close to dance.
I had never experienced a more perfect moment in my young life up until then. Everything was right. The smell of Craig's cologne was intoxicating, and I found myself wondering if I would be with him forever. I certainly never wanted the night to end.
Far too soon, the slow song came to an end and the band took a break. Pre-recorded music filled the air and we decided it was time to get some refreshments. We sat and talked at the table while we enjoyed the cookies and other treats that had been prepared for us. I was eager for the band to come back to the bandstand. By this time, I felt quite comfortable with my bare shoulders and Craig seemed to love my polished look that evening. I wouldn't call myself a tomboy, per se, but wearing a dress was something I only did on special occasions. I was glad that he was enjoying it so much.
Finally, the band returned and they decided to start their second set with an old-timey rock song that everyone knew. I jumped up out of my seat and pulled Craig onto the dance floor. Amber did the same with her date and before we knew it, we were back at it again.
When I visited Craig at his home, we were frequently playing fun songs and dancing to them in his family room. We decided that, for the first time, we would try out some of our moves in public. He started swinging me around the dance floor and my feet kept up with this pace perfectly. He twirled me and dipped me, and before long, we had quite the captive audience.
During one more difficult move, Craig wound me up in his left arm so that my back was against his chest. With a quick flick, he twirled me away from him and I turned with my right arm outstretched. It was in that moment, in front of the entire room, that my right breast jumped out of my dress.
The only person who didn't see it happen was Craig. He continued to try to dance with me. But I screamed and quickly bent over to…put things back where they belonged. I heard the sound of laughter echoing in my ears as my shawl was thrown over my shoulders and Amber quickly walked me to the bathroom.
It was the most humiliating moment of my life. The beautiful red dress had betrayed me and everyone was laughing at me. After several long minutes and just a few tears of disbelief, I was finally able to get my composure and walk back to the gym.
The boys were smirking at us when we returned. It seemed as though everyone was waiting for me to say something about what had happened. I just shrugged my shoulders.
"Well…that's not something you see every day!"
Embarrassment
I have been writing since I was 10 years old. I started writing stories for my friends to read, and eventually, my skills allowed me to excel in my high school and college classes. Today I have four published books and write professionally.
Receive stories by Nicole Colwell in

your feed