The Necklace
A gift that remembered forever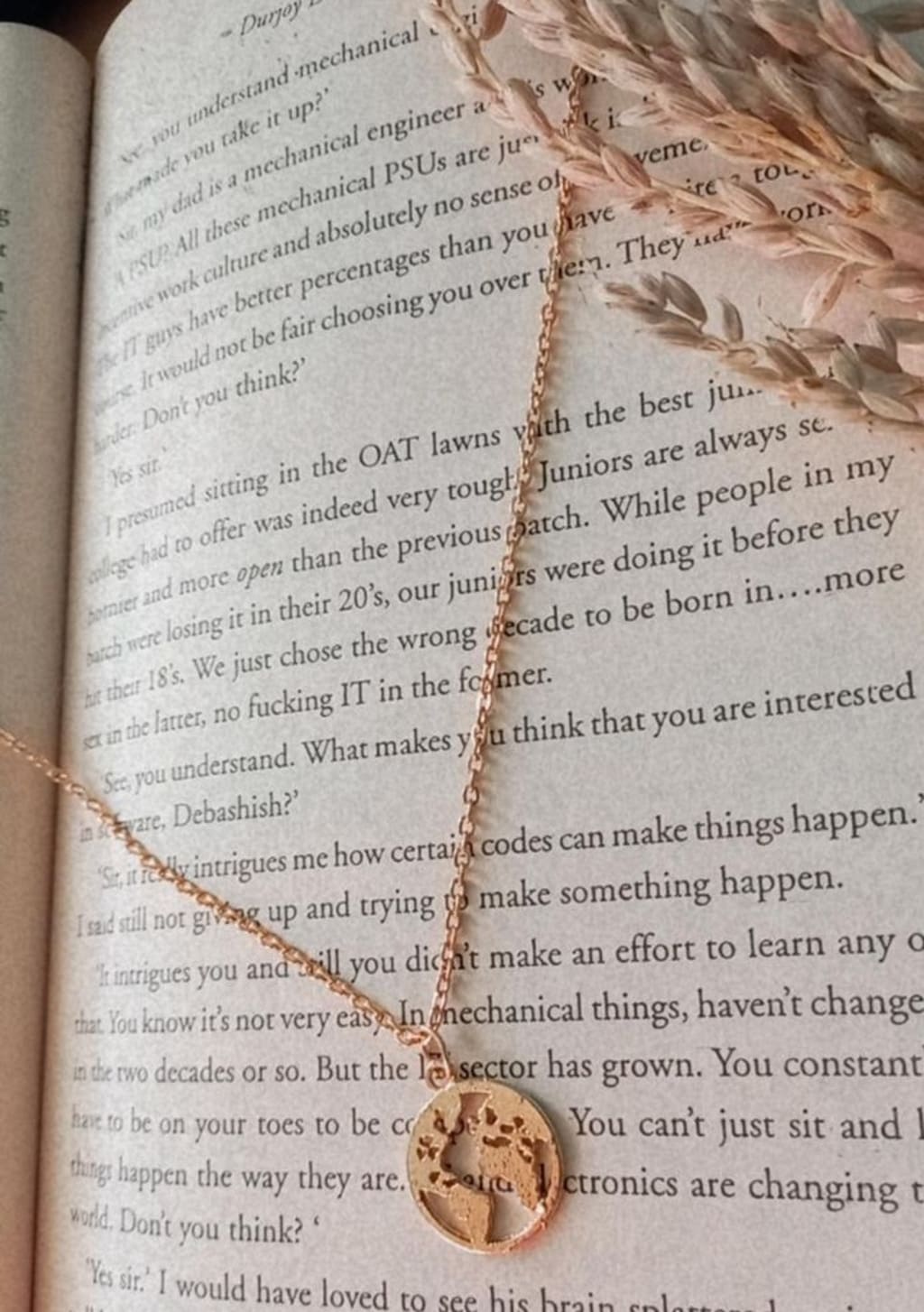 Pouring love into each other was just like our duty, neglection is not allowed and there are no weekends in it. It just everyday duty that we loved to fulfill. Sometime time gets hard, we barely see each other end up doing a long distance thing.
Alex and Ella both are friends since childhood. They share exactly polar personalities but some same interest keep them close to each other. Alex is very cold-hearted since childhood , he gained the most traumatic , upsetting memories in its childhood. His parents get divorced, when he was only 5. His father have a keen interest in gambling and he needs money for that whenever his mother refuses to give him money he used to beat Alex mercilessly and which makes Alex a bitter person.
One day Clara (Alex mother) along with Alex left there house, and move to another city in Chicago. they rented a house and start living on its own. Alex was just 7 years old at this time . he used to play in the street along with some of his friends. Clara used to work in the office, which she left after leaving the house. this time she was working in the cafe as the part timer , taking care of Alex and stuff. this time Alex used to go to school in the morning while Clara leaves for her job.
Ella was a beautiful baby of the street. She usually wears short frocks along with two-sided braids, her crystal white skin , grey eyes and beautiful smile make everybody loves her. She was only 7 years old but the apple of eye of the whole street. The neighbors used to play with her, buy her candies and stuff. She goes to the same school of Alex.
Time passes and they just get into O levels , where they both used to study together, hangout together, they used to spend a lot of time together. Alex is always the person who has no interest in the world. He is an introvert, and very introvert that sometimes it suffocates him but he can not do anything because its the way he used to live since childhood. Alex do not like greeting people, partying, clubing and stuff. He likes to stay in, read books just to escape from the bitter reality into its own imagineray world. Where he feels himself more, where he is happy, where there is no war, no fights. Just a calm place to live on.
Ella is a bit extrovert. She manages her social circle well, she often go to have some hangouts with her friends and enjoys life to the fullest. Ella is an intelligent student as well, she tops in every class till now.
Alex teases and fight alot with Ella. they both never get on the same page, they have different opinions on the same things which make them fall into the argument. They argue over things a lot that sometimes they just get angry on each other and do not to each other for even days. they spend days not talking to each other but used to stare to each other in the school break, and in the school van but none of them approaches each other until they both fully calm down.
Once they are calm down, they both talk to each other nicely again. Because they both know they have to come back to each other for each other. There is no going back in friendship they share, they have to keep going with flow and take care of each other too.
To be continued...
Reader insights
Be the first to share your insights about this piece.
Add your insights