The Future of Sleep is Bleak - It's Time to Get More Creative with Our Sleeping Habits!
The New Normal: The More Sleep Deprivation You Get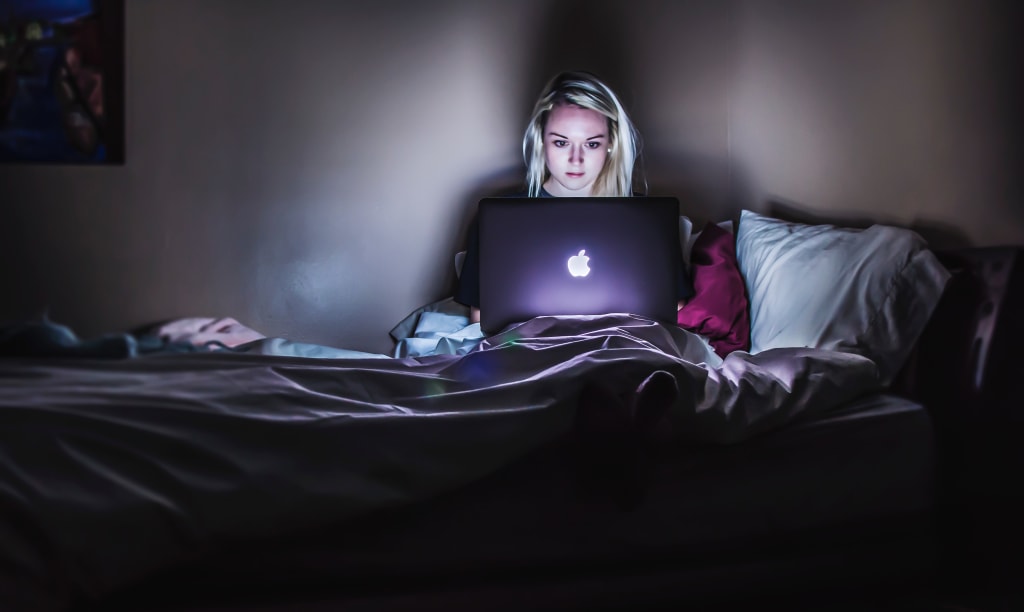 Photo By Victoria Heath / UnSplash.com
In the last few months, I have been thinking a lot about my resolutions for 2022. Pledging to be kinder to ourselves by prioritizing rest is a resolution that I'm really excited to make.
I have been going through a lot of personal changes in the last year and it has been really hard for me to get proper rest because of all the work that I need to do for myself and others. But in 2022, I am making it my mission to be kinder and more understanding towards myself.
It's important to spend time reflecting on your journey and looking back on what you've accomplished. That is where the new normal begins.
The On going COVID-19 pandemic has made an impact on everybody and has changed how we live in many ways , one of which is work life balance . This new reality brings about unique challenges that many of us are struggling and trying to adapt to.
Self-care involves various activities that are meant to improve your physical, emotional, spiritual, and mental health. Amid this revolving global pandemic, the need to take care of our health is of the utmost importance. This requires finding a new worklife balance like working from home, balancing tight quarters with housemates, and not being physically close to loved ones.
For me, navigating this new normal has been difficult. I find myself wishing I was closer to my family, and longing for the days when I could still call my friends and love ones and see them.
When it comes to taking care of your health and well-being, sleep is pretty much always part of the answer.You can improve your overall health and well-being by getting plenty of sleep. It helps your immune system to fight off infection and illness.
A study shows that lack of sleep can damage your immune system and makes you more sensitive to the effects of stress. Also, the brain needs sleep to function properly. Without it, you'll be more impatient and unmotivated, make poor decisions, and be moodier, more irritable, and more emotionally reactive. No matter how busy you are, you should always make sure you are getting enough sleep. People who have trouble sleeping need to realize that they are not wasting any valuable time if they don't take care of their sleep patterns.
As humans, we need to take care of ourselves by practicing good sleep patterns. If you want to be at your optimal level, you should commit to sleeping habits that keep you well rested and rejuvenated. It's important.. Even those who are workaholics and feel that sleep is a waste of time will eventually admit that sleep is a very important, if not vital part of our daily lives.
Though not on the top priority list of most people it is nevertheless an undisputed requirement for everyone.
Sleep is something that is highly needed in today's society but everybody just like to hang on to their media devices as they set their night's quota to absorb much of whats's happening in the social media world .
Being edutained with the internet seems more important as most have forgotten that not getting enough sleep can lead to the inability to focus, becoming less productive, and feeling less well rested, and most just refused to wake up the next morning for the next promising day .
If you can't sleep or you're not getting enough sleep then one of the best things that you can do for yourself is journaling. Writing in a journal is not only about getting the thoughts out of the head and relieving tension, but it can also help with self-awareness. It can result in higher productivity, goal achievement, and better sleep. Journaling can help get your mind ready for bed, and it will also give you a chance to reflect on the day before going to bed..there are cases , as you journal into bedtime, some will even doze off with soak into their dreams . How wonderful if one can perfect writing in dreams on sleep journaling
So start this journaling process today by taking five minutes before bed to write down how your day went or any worries that are weighing on your mind. The journal world is a place where people can signify all indication on new and old thoughts, opinions, and feelings with no worries about any backlash, It's important to make time for journaling because it's like taking care of your mind and soul.
We can use journals for manifesting our dreams and desires. It provides a place of safety where we can detox from the negative energy that surrounds us in our lives. It is an effective way of boosting concentration levels and memory retention, promoting creativity, and giving you time to think about tasks without distractions.
It's also a great way to express all the thoughts that keep us up at night when we are not able to sleep well. We can also use it for writing out what's bothering us in life because there is no fear of judgement or criticism when it comes to writing in your journal.
Some people realize they are experiencing a lack of sleep, while others may not know they are experiencing a lack of sleep.
Taking the time to find out whether this occurrence is happening to you randomly, or whether there is a significant impact being caused to you, is worth the trouble so that you can take appropriate measures to address the situation.
The more sleep deprivation, the more likely it is that you will not be able to sleep well on a night of complete rest.
Sleep deprivation has been proven affects the brain by activating the body's stress response system and increasing levels of stress hormones such as cortisol ,therefore it works to find ways to reduce this effect as it can cause you to feel stressed and upset, which usually robs the brain of restful sleep.
It is always recommendable to sleep for at least eight hours in a day. It offers relaxation, calming down the body and mind, and other beneficial health effects.
Humanity
About the author
Estalontech is an Indie publisher with over 400 Book titles on Amazon KDP.Being a Publisher , it is normal for us to co author some of our publications with brainstorm on interesting contents which we will like to share on this paltform
Reader insights
Be the first to share your insights about this piece.
Add your insights