The Day My Mind Finally Snapped
The first time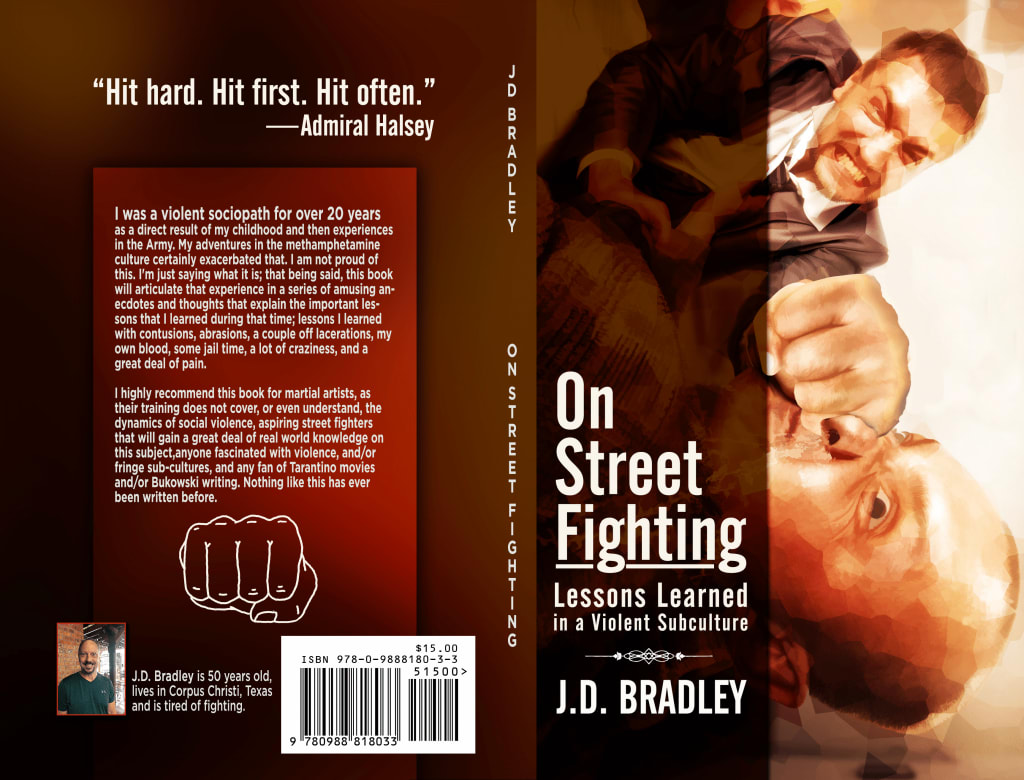 Way back in approximately, 1989, I was stationed in Germany...9th Engineer Battalion. I'd been there about five, maybe, six months. Now, the key to deciphering how fucked up a unit is, is the lowness of the number. If you're in, say the 462nd Engineer Battalion, things are going to be relatively easy. 9th Engineer Battalion is obviously much lower than that. Oh, and I was in the First Infantry Division (whose motto is, "No mission too difficult, no sacrifice too great...and they mean that shit); that's my combat patch too, but that came later. I was fairly well indoctrinated as too how harsh the life of a soldier was, I thought, then I got sent to "the field" with Charlie company. For those who don't know, a combat engineer is like infantry, plus explosives.
Anyway, so I had been sent out with Charlie company, and I didn't have my own chain of command for any kind of protection and was picked for a special detail. I and about six other soldiers were picked to lay concertina (razor) wire and hate life...for 72 straight hours... 3 fucking days of non-stop physical labor, with no breaks other than to have some water every now and then. The temperature was consistently in the 20s. That's twenty degrees Fahrenheit. Finally, the truck that was following us through the wilderness came to a stop, and the NCOIC (non-commissioned officer in charge) told us to stop, put up our shelter halves, and get some rest. I was thinking, "THANK GOD!!". I couldn't believe I made it. I had passed the test…! Or so I thought.
Another guy and I scraped snow out of the way, and erected our tiny little tent (shelter halves, we each had half of it in our rucksacks). I settled into my "extreme cold" sleeping bag and drifted off to sleep...for four hours. We were then woken up and instructed to pull the pickets and pick up the concertina. It was a lot easier going in. Pulling these motherfuckers out of the ground was a bitch. The truck kept following us, and we kept putting the concertina and pickets on it. 72 hours later they told us to put up our shelter halves and get some sleep. Four hours later they woke us up and told us to keep pulling. I had never experienced this kind of brutal reality in my life before, although as time went by the Army showed me more and more. About 72 more hours later, we finally made it back to the base camp.
My mind had been playing tricks on me for a few days at this point. I was playing tricks back on it to keep going. I had been wandering in and out of this reality but pulling those pickets the whole time. I small ember of rage had been lit after they woke us up and told us to pull the pickets. By the time we got more sleep, only to be woken up again, it had grown to a good-sized blaze. Once we finally made it back, although I didn't realize it just yet, I had made the psychological journey to full-blow rage machine psychotic. I was headed to a big tent to tend to my wounds when this Indian dude (as in from India, although he as a U.S. soldier) made some comment to the effect of "poor baby!" Everything literally turned red. Everything. For the first time ever (although it became kind of became commonplace after that), it seemed like I left my body while some demon took over. I watched the demon from a slight distance. He/I beat that guy so severely that his face looked like hamburger. It took about six or seven guys to pull me off from him. Thank God they did, because I was going to kill him. Nothing ever came out of it, disciplinary wise. Everyone just knew to leave me the fuck alone. The next day, we went back to civilization. My mind was never quite the same. Later on, I was sent to the Persian Gulf, which further cemented my insane rage and violent temper. I pinpoint that specific day as the day I became a street fighter.
Reader insights
Be the first to share your insights about this piece.
Add your insights