That time my husband brought home a shelter dog.
A satire about his life choices.
Photo by Laurie Gouley from Pexels
I know my husband meant well when he brought home a shelter dog one Spring - one that he drove long-distance to go secure and pickup after agreeing to it without even meeting the dog yet.
And by not even meeting it yet, I mean he did ask questions and hear things about this dog but he did not actually meet it in person prior to interacting with it or seeing how its' temperament was before making a commitment to keep it.
This is a lifetime commitment. At least for as long as the dog lives... this is a BIG commitment. Like major. His parents for sure agreed.
One does not casually find a dog on the internet and drive long-distance to go get said dog, singing all the way along "just you and me forever". Does one? I guess it is just not often at least.
So he goes to get said dog and of course "match made in heaven" , right? And he is like so HAPPY. The dog sure, but my husband is like ELATED over this find.
This dog makes him LAUGH. This dog will eat anything you feed it. I mean it is just grateful for any sort of crumb or food. Turns out the place he retrieved it from just gave it scraps and it lived kind of wild. The conditions were rough.
This dog also has no medical history prior to its' most recent checkup and care. No history of health issues known from either parent, no siblings, and no other kin. It's like an absolute miracle there are no immediate health issues, or so he thinks at this point.
This impulsive situation was a gamble. He had never ever used an app before to do this and he trusted fully with the information he had prior to picking up the dog that this was a good idea. He was sure of it. "What could go wrong?" he said. "It'll be fun," he said.
Even though everyone had warned him that it could be a really bad decision to rush into this and he had a tendency to rush into things. It'll be fine...
So for a few months, it is absolute bliss. He takes this dog everywhere. On car rides to the bank and the store - the dog just hanging its face half out the window thrilled to be seeing the outside world. It never barks or hesitates to do anything with him. It just goes along on these adventures all happy to be pet and liked.
It acts like it is a young puppy often, being playful and excited to do things. It looks forward to the next adventure and wants to be by his side. They are just totally best friends at this point.
This dog does not understand proper etiquette though at all. It leaves a mess often and is so clumsy. It spills things and just will not listen to any sort of direction at all. It tests every single ounce of patience he has and he just cannot understand why it had never been taught anything really.
Then one day my husband tries to pet under its arms by its ribs and it FREAKS OUT. It starts whimpering and gets very aggressive. Clearly upset that it was touched and almost like it was wounded, or remembering a scary memory of previously being hurt. He understands and gives it space. He respects that it came from a rough background.
One day my husband had to go somewhere and did not return for a long while. The dog was a crying mess, pacing all around the house with anxiety. It was so upset when he returned. After that, it had what he recognized as anxiety which just never really went away. Possibly even PTSD.
It seemed that after the initial first weeks of fun, this dog started to let its guard down and feel different. It became easily spooked and agitated, cranky, and unpredictable. He did not know what to do or who to talk to about it.
The dog would crave things and then throw up in the bathroom after eating god-knows-what. It no longer had any excitement to go out on rides and motion actually made the dog feel worse. It began gaining weight and still threw up often. It turned out the dog was pregnant.
He did whatever he could to comfort and feed it but he honestly had no idea how to handle it at all. He had never experienced comforting someone expecting and had never taken care of any babies. So he was unsure of what to do or how to handle what was about to happen. He did not just get one, but two gifts out of this lovely decision he had made so quickly that spring.
But by the end of that year, he learned. And in the following year, when he was a little more seasoned in those life experiences another boy was born.
My husband was a different man after all of this. He knew it, though it would take a few more years to come to terms with how he would actually shift and grow as a man and person.
That dog had a whole lot of weird quirks that just came out each year. It would be riddled with anxiety, shaky and angry around him. And then at other times, it seemed his old buddy would come back in little moments, to laugh and play.
But after 5+ years in each other's lives, they bonded. The dog had a really abusive past. Multiple abusive caretakers had obviously hurt and mistreated it. It had fears still, like flinching and panicking when alone or around sharp objects. It did not want to feel abandoned and it cried often in its' sleep like it was running from something terrible.
My husband learned how to be there for that dog as well as the two pups. With the learning curve of having to take care of, feed, and entertain two hyper little guys who could never just sit still. But they were just as ready to play and go on adventures as their mom had been and he loved that.
It is really hard finding the right bond when you choose to add to your family or create your own family for the first time.
A lot of thought needs to go into how you selected and build it. It is a very big commitment. And sure, you know how people talk about the money it costs or the time. But who talks about the emotional adjustment or how to handle loving someone who has been abused.
Eventually, the quirks became accepted. Eventually, it learned to eat at the right meal times and properly. It learned how to keep clean, how to communicate, and express what it was feeling.
Heck, I even stopped crying and running in my sleep. :)
__________________________________________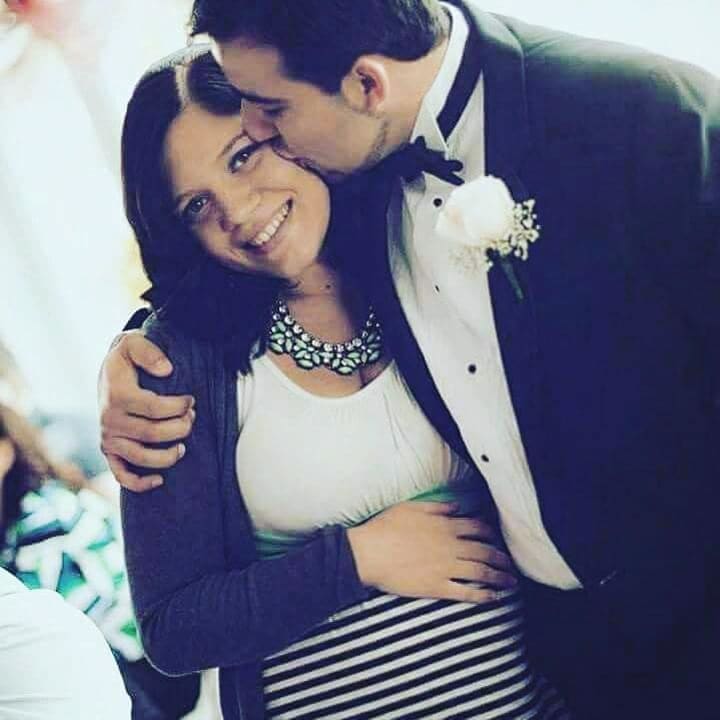 A satire about what it feels like in a marriage when a spouse comes from an abusive past. This was inspired by a comment i made and have made before in our 6 year relationship. I scare very easily, have horrible anxiety and nightmares often. I met my husband through a dating app and we have been together all these years since our first "date". I had no idea I had PTSD and anxiety, because for years I operated the way I did only feeling like what I had was minor depression. I had MANY abusive relationships and extremely abusive parents. No one taught me the basics growing up. No one taught me how to care for myself or get things done. I had to learn over many years of many hard experiences before meeting him. I have a lot of recovery and healing still to do. I love to write fiction and creatively express what anxiety / depression / PTSD feels like to allow people to see and process it all in a unique way. I wrote this jokingly but in many ways, I feel like I am some sort of stray because I do not have family and have come from so much abuse in the past. It feels like an adjustment to learn how to be in a healthy long-term relationship and I am reparenting myself while learning how to be a parent and partner. My husband read this out loud after I wrote it and we had a good laugh. He enjoys my writing style and sense of humor. This satire is only birthed out of my jokes around how I feel and in no way a label or suggestion of who and how people who have PTSD are. I am literally calling myself a shelter dog because sometimes it feels that way. So don't come after me for it. Thanks for reading!
Family
Mental health blogger, content creator, and creative writer. I write about trauma, mental health, and holistic wellness to empower other trauma survivors. Follow my blogs @Jadedsaviorblog @Startthrivingnotsurviving linktr.ee/jeangrey888
Receive stories by Jaded Savior Blog in

your feed