Mochi the Mindful Master
How my dog helps me get closer to enlightenment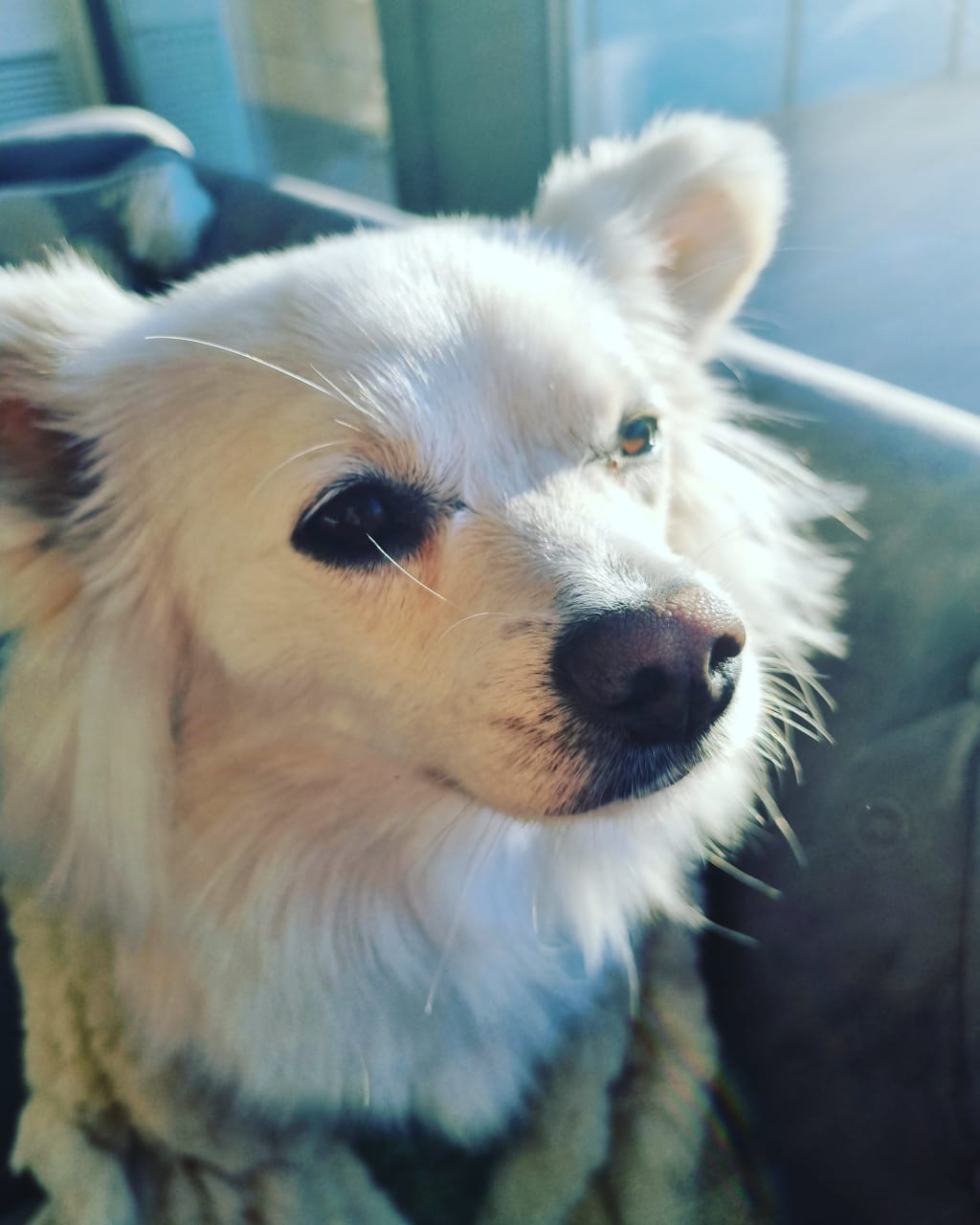 Mochi
When I was little I always wanted a dog. I always loved them but my parents were not ready to take care of it. I only had a fish and a bird who were easy to take care of for my family so I pretty much gave up trying.
I grew up more independent and felt that with my jobs and college I was not ready again to have one. Who will take care of it if I am busy? I let the idea sit in the burner for years until I decided, maybe that is not for me after all.
After years of marriage and two little girls, we decided to move out of the country and seek a new venture for my little ones and me after Co vid hit us so hard. We had no schools and were desperate so we made the move out of the country.
My husband is a dog lover too and we promised the girls after the move the next thing on the list was to get a dog. Imagine the faces of two little girls full of emotion to hear those words! They were so excited and happy. Until the move and a few months went by we decided to take a look at dog breeds and we loved little Pomeranians who are fun and full of personality. The type of dog that perfectly fits two little girls right?
When we saw a video of Mochi, our two little girls we were so excited and sure she was the ONE! My girls named her Mochi because it was cute (like the Japanese treat) and I was so happy for them.
I have to say it has been a fun ride with Mochi with ups and downs and my girls now definitely are more empathetic with animals and Mochi has carved a great place in our family. I can see their love for her flourishing and I am happy to see that as a parent. But I was not ready for what happened to me.
The more time we spent with Mochi we learned a great deal from her. She is fun and playful but had great little moments where she would just lay in the sun. I can't help to wonder how animals are so mindful. I am on a journey of mindfulness myself and love meditating because it brings me greater peace. I wish I had her calm and meditative state where she just lives in that perfect moment no matter why. She is consciously giving you a nice energy that is hard to explain. It is like a mini white hairy Buddhist monk trying to teach you a lesson to be learned.
No need for cell phones and no more than her quiet little brain to stay where she is and enjoy every little bit of love and attention she gets. Mochi really helps me understand the importance of being there for my loved ones more than anything. That is a lesson I am not taking for granted.
I think now dogs have a reason to stay with humans, because they truly speak a language that is hard to understand in our crazy hectic lives, the language of love and connection.
Mochi helps me to slow down and watch for the hidden clues in life. It is funny, when she finds me meditating and she looks at me like I am going crazy, Mochi starts looking for attention barking at me. I laugh out loud because she knows how crazy humans are and our need to make funny sounds when we meditate when she lives a life of bliss.
In the future my girls will grow up and have their own full lives, jobs, kids and I will remain here watching the spectacle of life with Mochi on my side. I am sure I have a lot to learn from her and she will get lots of love from us. I am sure that is the perfect symbiotic relationship between animals and humans that we all need.