Is It Okay To Defend Yourself if someone Throws the First Punch?
My personal experience article.
So my experiences haven't been easy at the shelter. This is the ghetto shelter baby, so it's defend yourself or roll over playing the victim. I have been in Cleveland for now almost two months everything is coming together yes. Not without the occasional challenge or roadblock.
I had a meeting for Financial aid I go back to the shelter I don't remember why. Someone calls out to me, asking me, "Hey Emily will you help me care my bag out to the bus stop." I had my meeting with Financial Aid I got the reminder but completely forgot. As soon as I got the reminder she was late ya I know an old lady couldn't lift something that heavy I get it.
But I had my meeting I am waiting for my IRS Verification Letter for my grant. Anyways I found out I will still get the grant even if it's a little late.
I end up leaving for my meeting and she is shouting all the way across the street. I look at her screaming, I have my meeting.
This old lady runs after me tiny woman slaps me three times. It only took three times and I'm debating whether to defend myself because is old. By the third time I went all ghetto girl on her, my mind flashing back to every time I got abused by passed abusers.
Am I wrong for defending myself against a woman who is 63 years old? I feel like I am not because if she can slap me three times and not full force then I can defend myself.
I feel like I wasn't wrong, she looked at me with shock. I spoke to her, "I told you I have a meeting, you have three free passes to hit me by the third I warn you I will defend myself."
God, I couldn't believe it. By the third slap I am triggered. I punched and kicked her thinking will I ever stop this.
If I didn't stop you will kill her, and I didn't want to kill anyone. I closed my eyes after the last kick thinking of my husband. If he were here with me he would tell me to stop. He would encourage your stop.
As a woman everything is put to the test when we have lost everything it feels like. Instead of all this, I stopped, the shelter staff was laughing they didn't lift a finger to help either of us. Someone called the cops, and I didnt' stick around to find out what happened next. She didn't slap me hard enough to leave a hand impression on my face.
But it didn't matter to me, at all. I didn't want anything to happen. So when I speak about violence this is a confession. I didn't want to hurt her, I just wanted to defend myself. Like I said, it's the ghetto if you don't defend yourself no one will.
I hate these hard lessons I need to learn because it makes things so difficult. I've not been that triggered where I have to physically defend myself. Mostly as my grandma would say my bark is worse then my bite.
If it wasn't for my anchor I would have never stopped I think. The good thing they fear me, but I don't want people to think that they should be afraid of me.
I don't like the feeling of people fearing me to be honest. But if it helps me to be safe then so be it.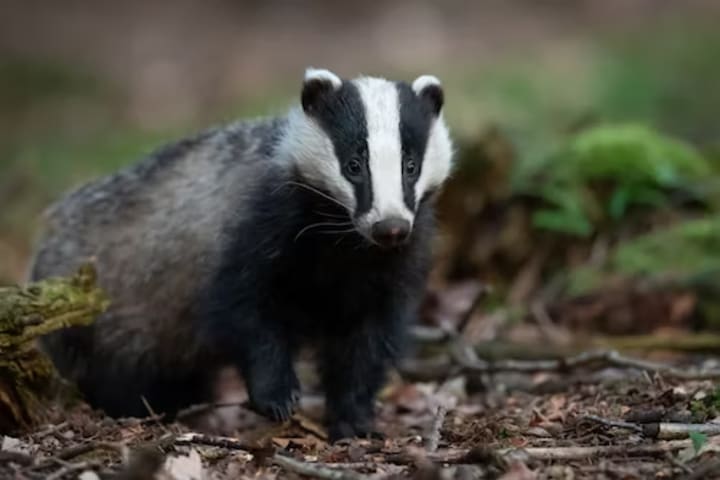 That's the only thing I could find remotely close to the Honey Badger. The only weakness they have is the back of the neck. Other then that in Africa they are feared because of the speed and ruthless behaviour. The Lions stay clear of them.
I am the Honey Badger... No one can hold me behind the neck though.
Thanks for reading my confession please sharing the comments if you are shamed of defending yourself against someone who maybe older then you.
Reader insights
Be the first to share your insights about this piece.
Add your insights